Archive for 'weddings'
When Lindsey first contacted us about photographing her wedding, it seemed too good to be true.  On one side we had a lovely bride, born and raised in Richmond, from an amazing family getting married in two classic Richmond institutions, River Road Baptist and the Jefferson Hotel.  On the other side we had a handsome Houston native – a celebrated and successful Iowa Hawkeye and NFL football player.  We had only chatted by phone before they booked and, on paper, it was the kind of wedding you dream about as a wedding photographer.  Soon after, as we sat down to chat about the wedding plans in TJ's restaurant just off the historic Jefferson hotel rotunda, I realized I had drastically underestimated our luck.  Here was a charming, funny, and sweet couple who clearly loved each other and I knew it would be a fantastic wedding day by every measure.  And…It was 🙂
And I'm not the only one who thought the same.  We just picked up the most recent copy of Richmond Bride to find that Lindsey and Charles had been featured in the January edition.
Congratulations to the Davis and Godfrey families and thank you for making us feel so welcome on your wedding day.
Ceremony:  River Road Baptist
Reception:  The Jefferson Hotel, Grand Ballroom and Empire Room
Rentals:  Classic Party Rentals
Cake Artist:  The Jefferson Hotel
Florist:  Buckingham Greenery
Band:  The Katz Band
DJ:  Eric Cunningham with Debonaire Entertainment
Lighting Design:  Blue Steel Lighting
Dress Designer:  Pnina Tornai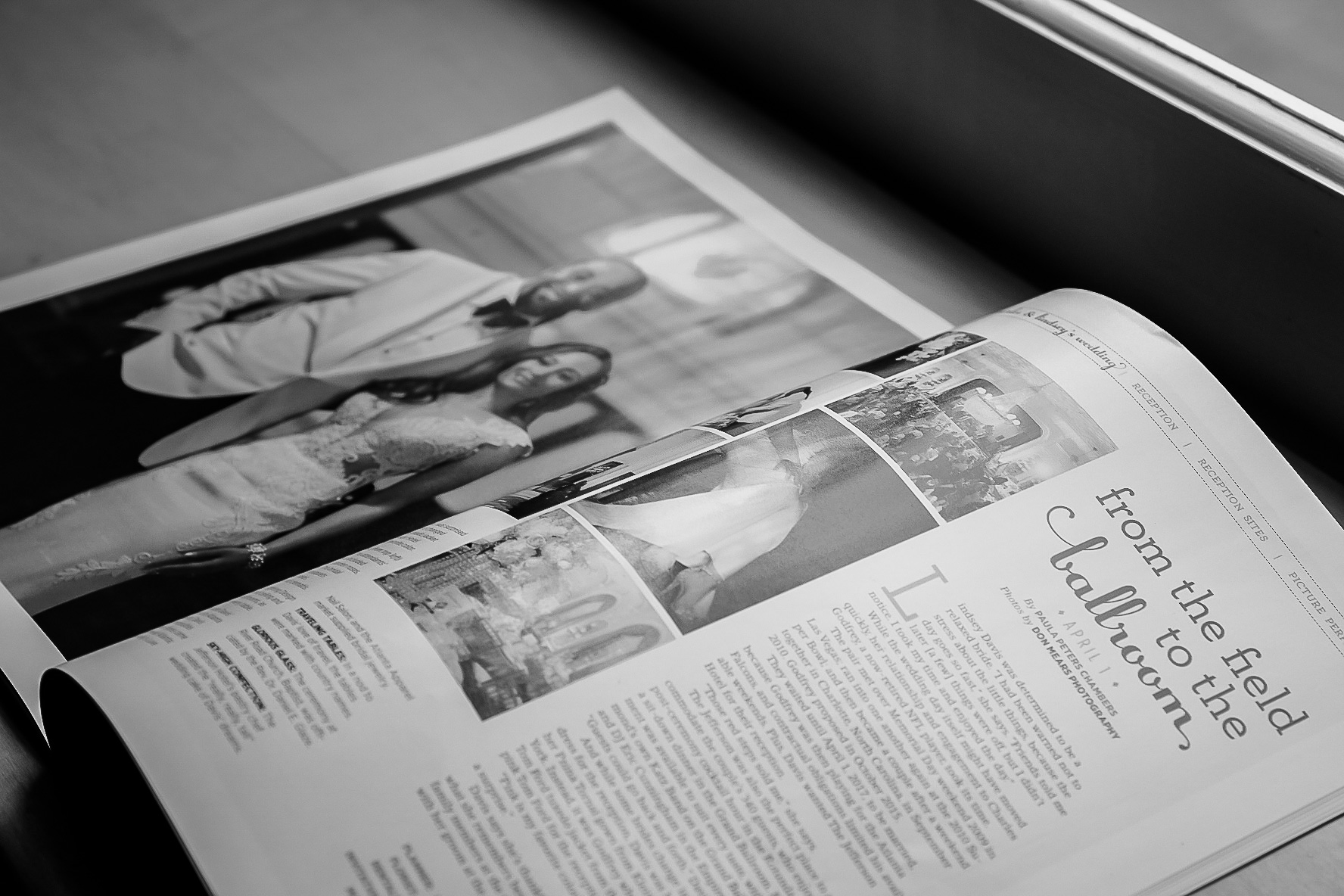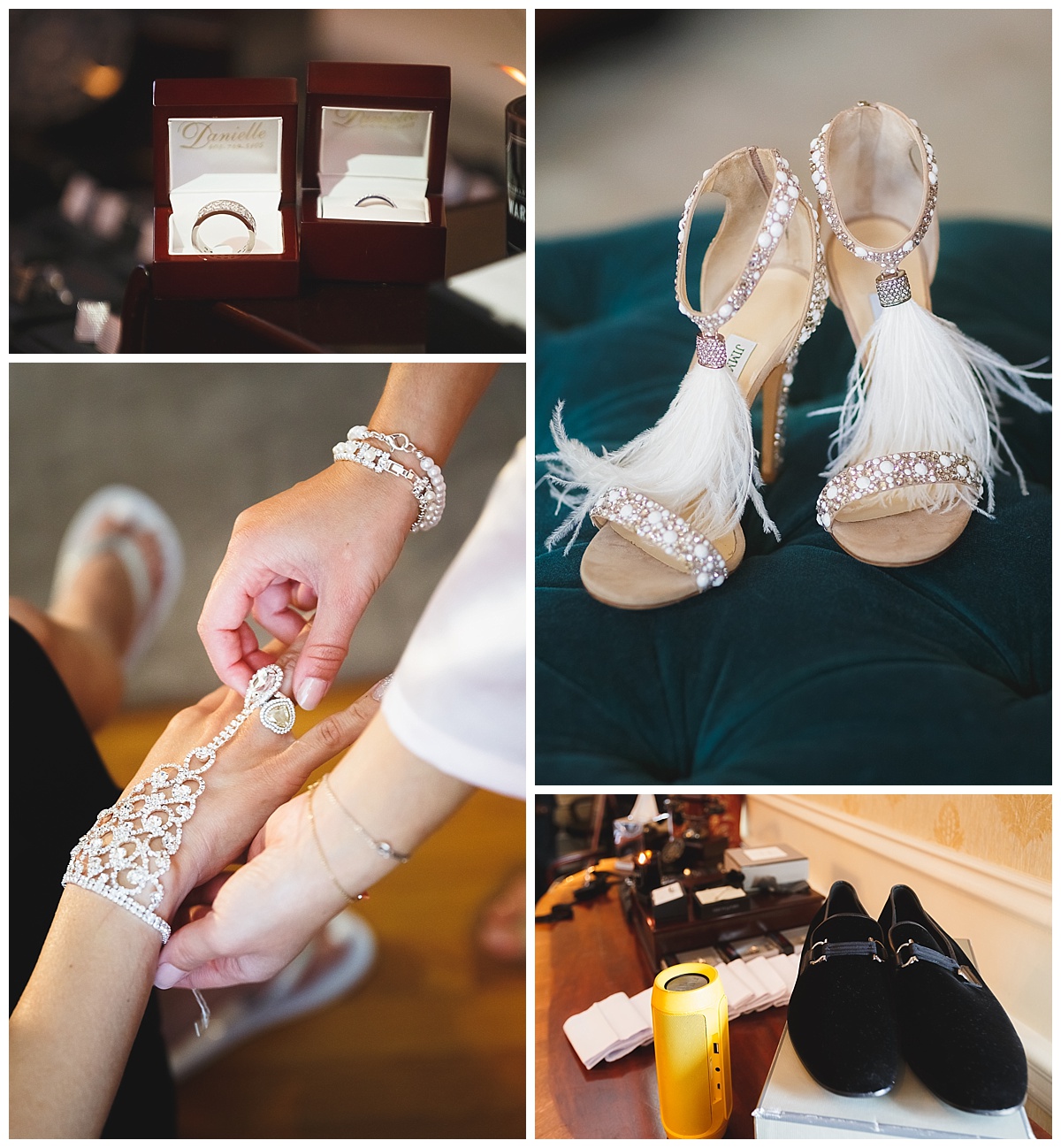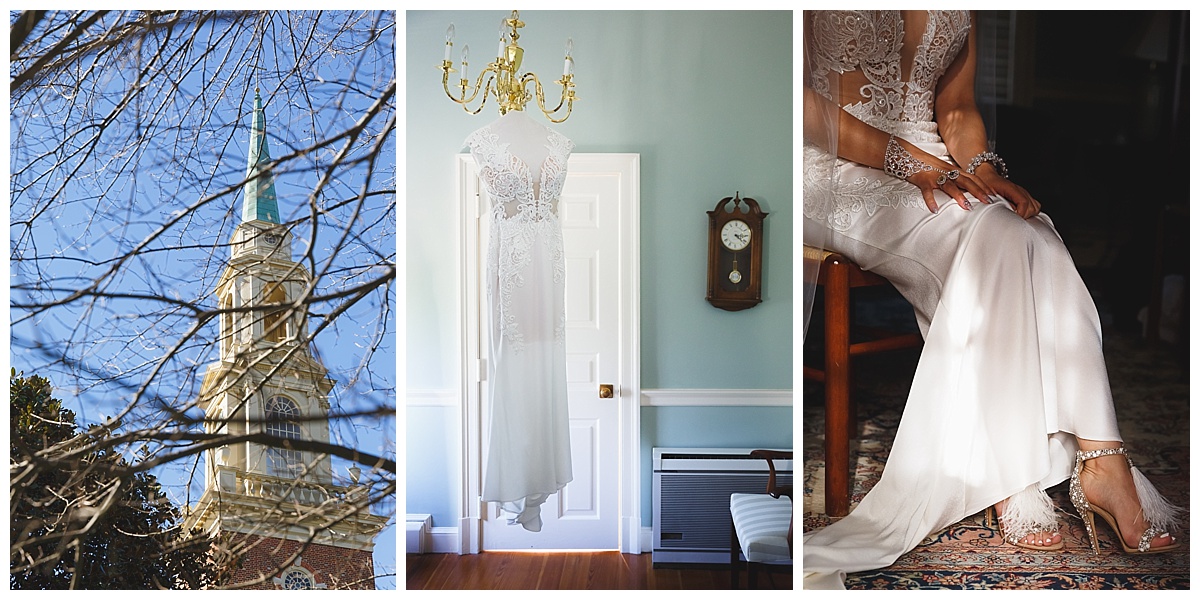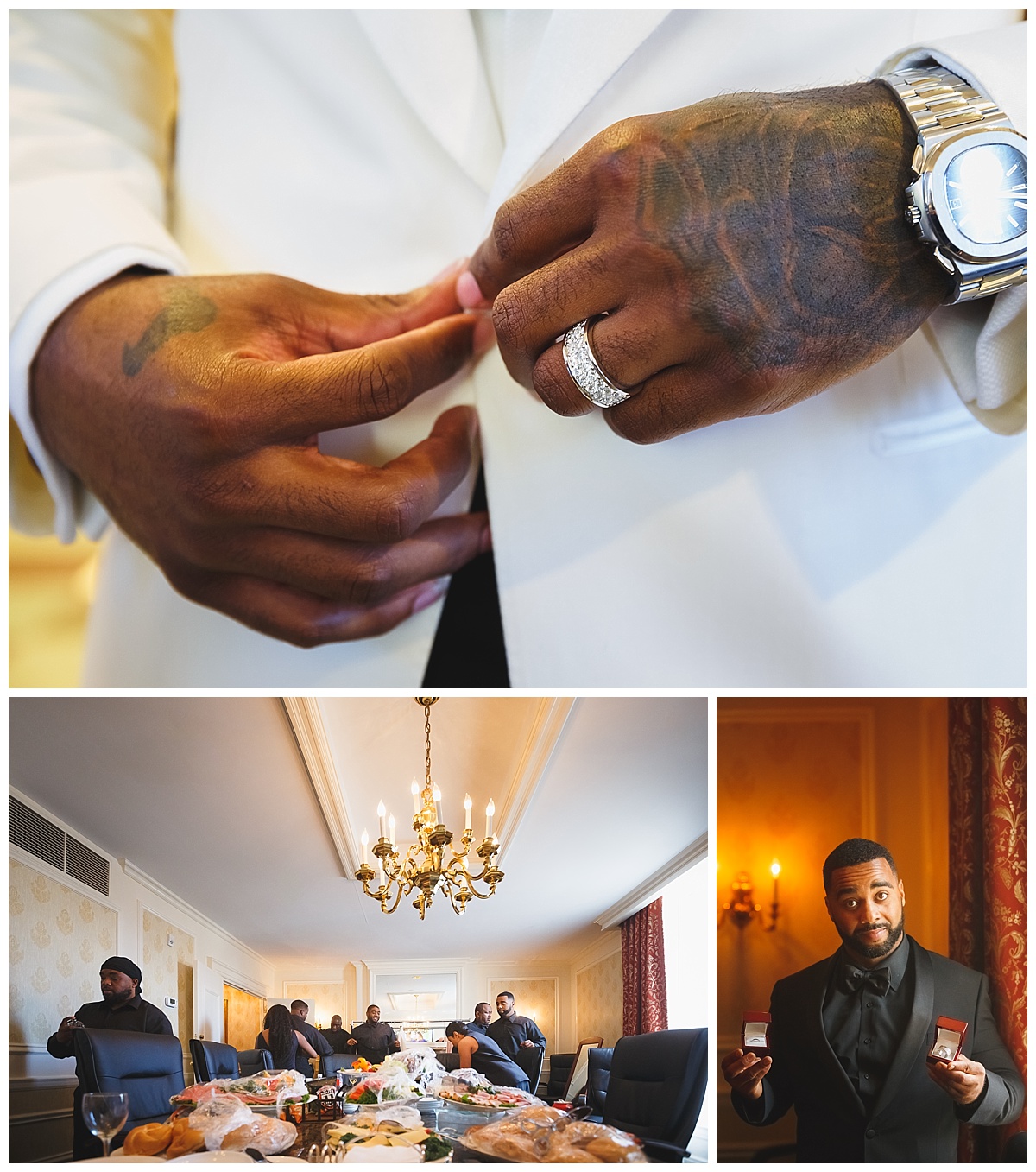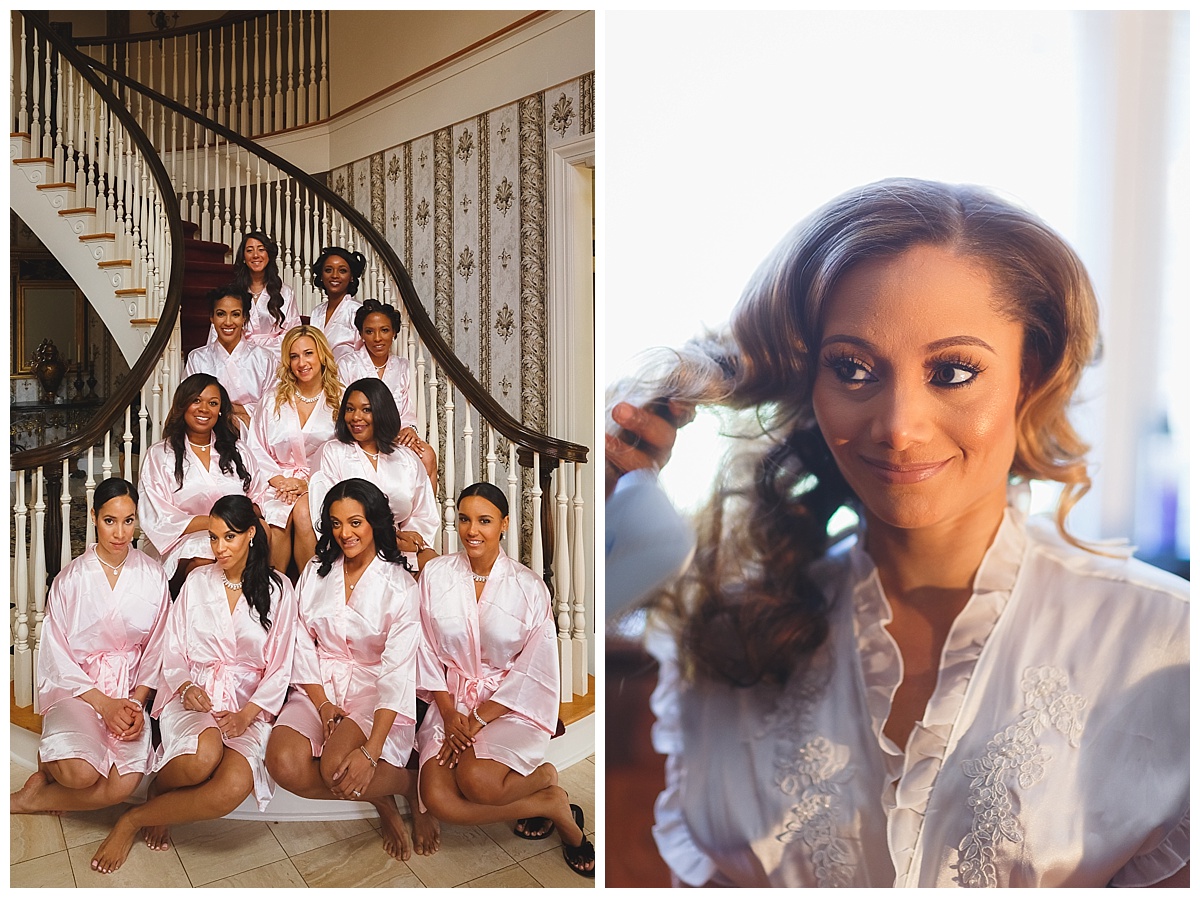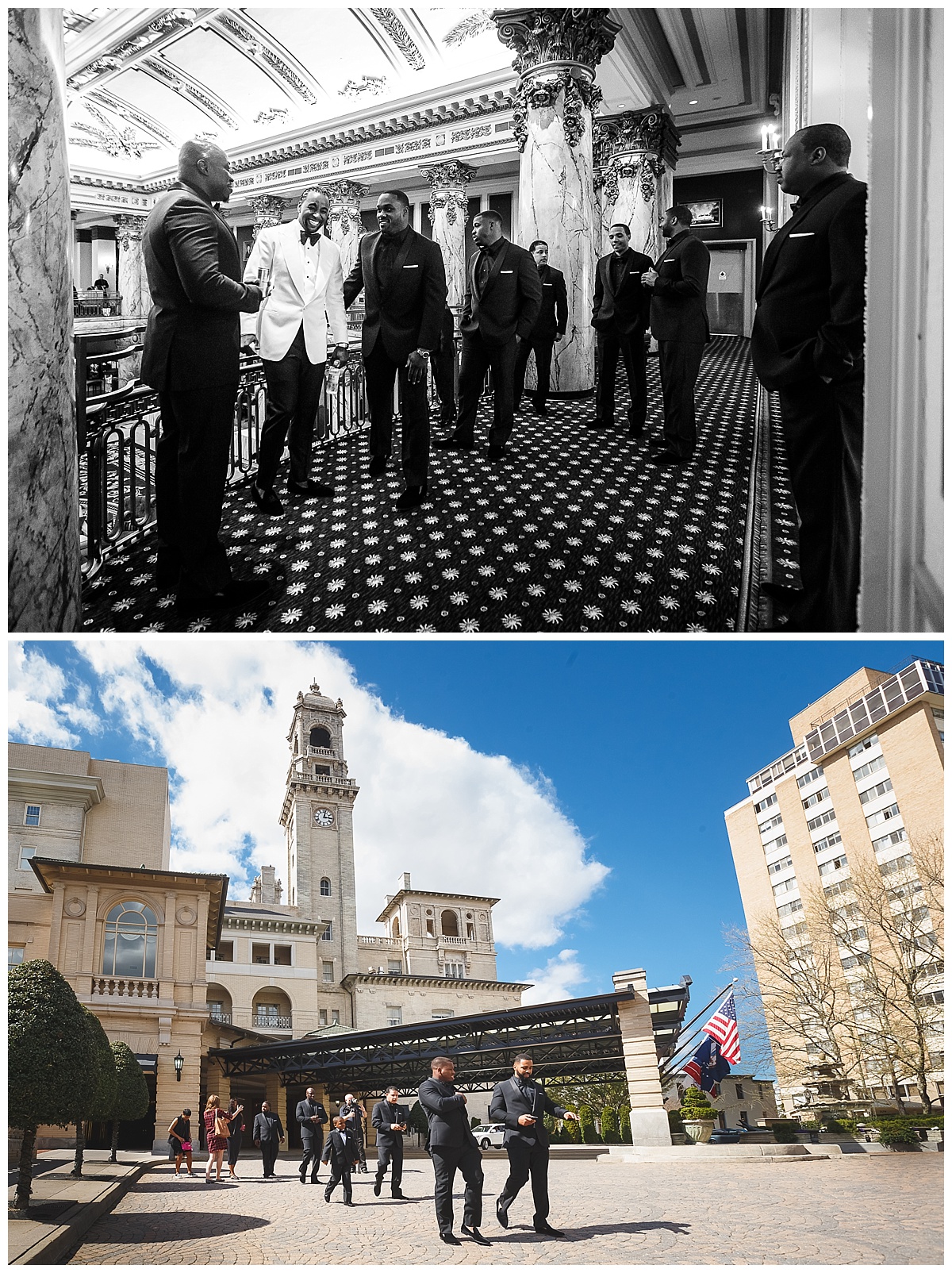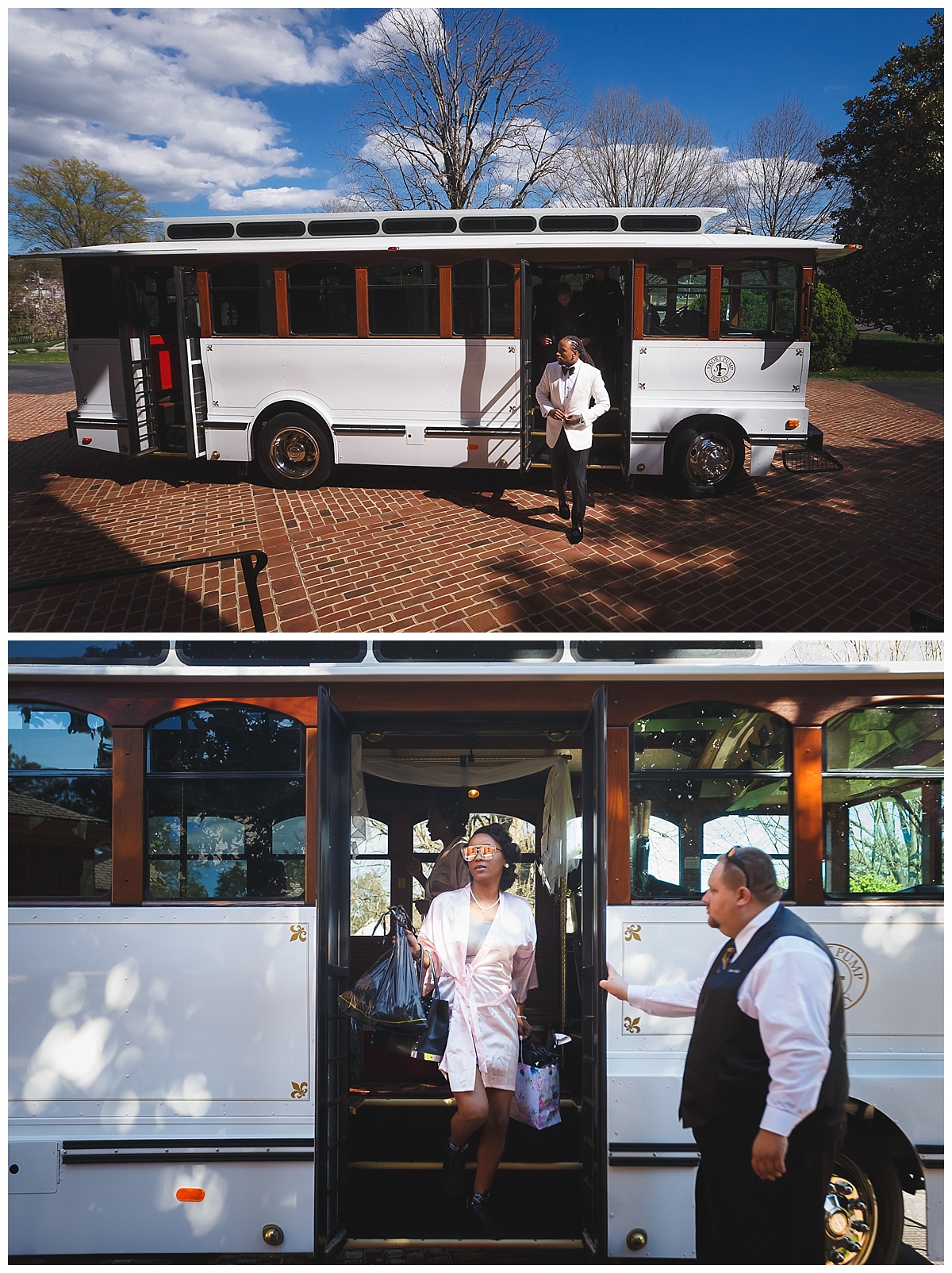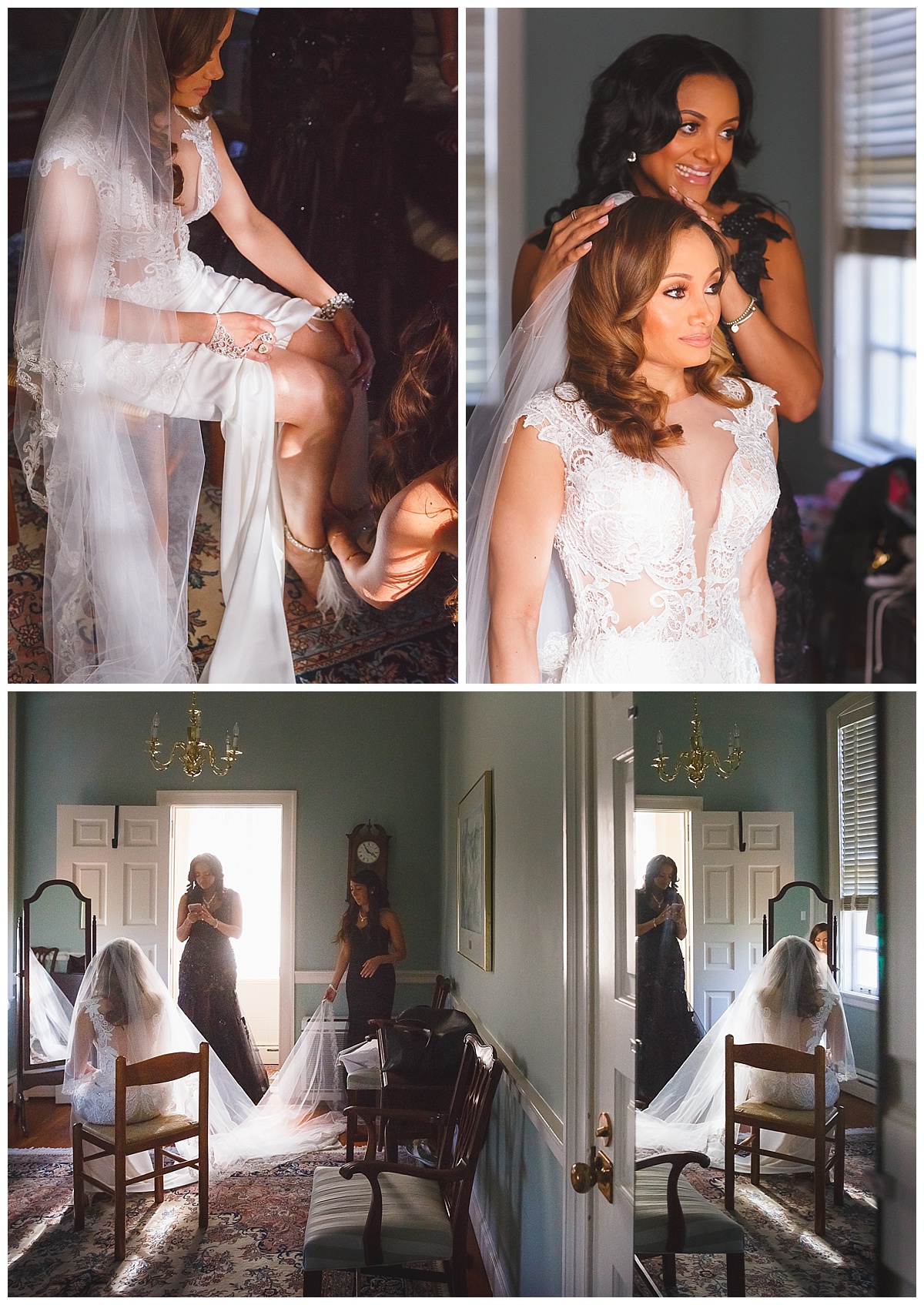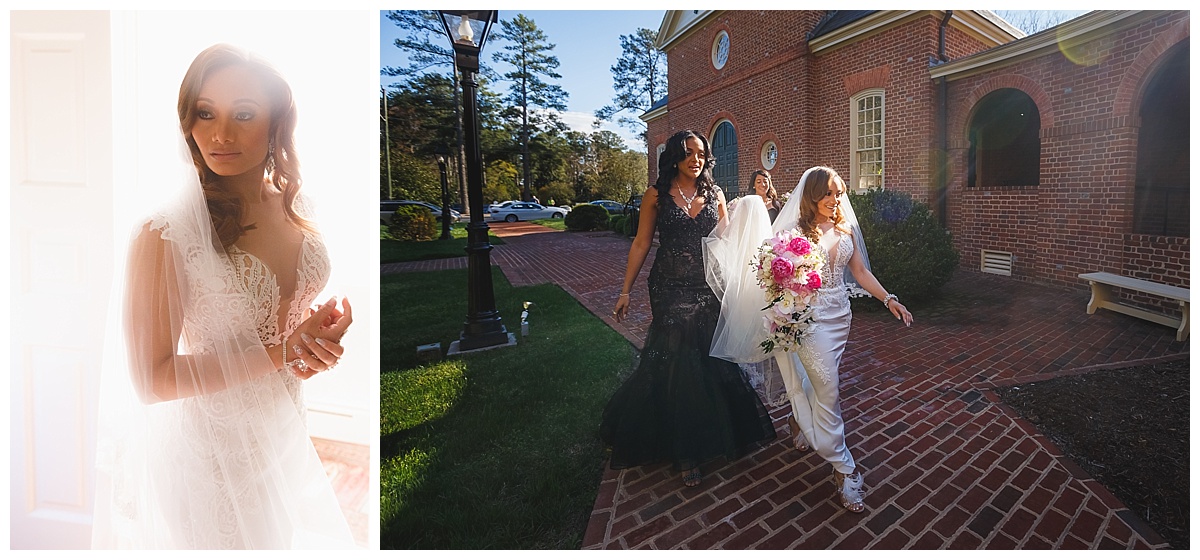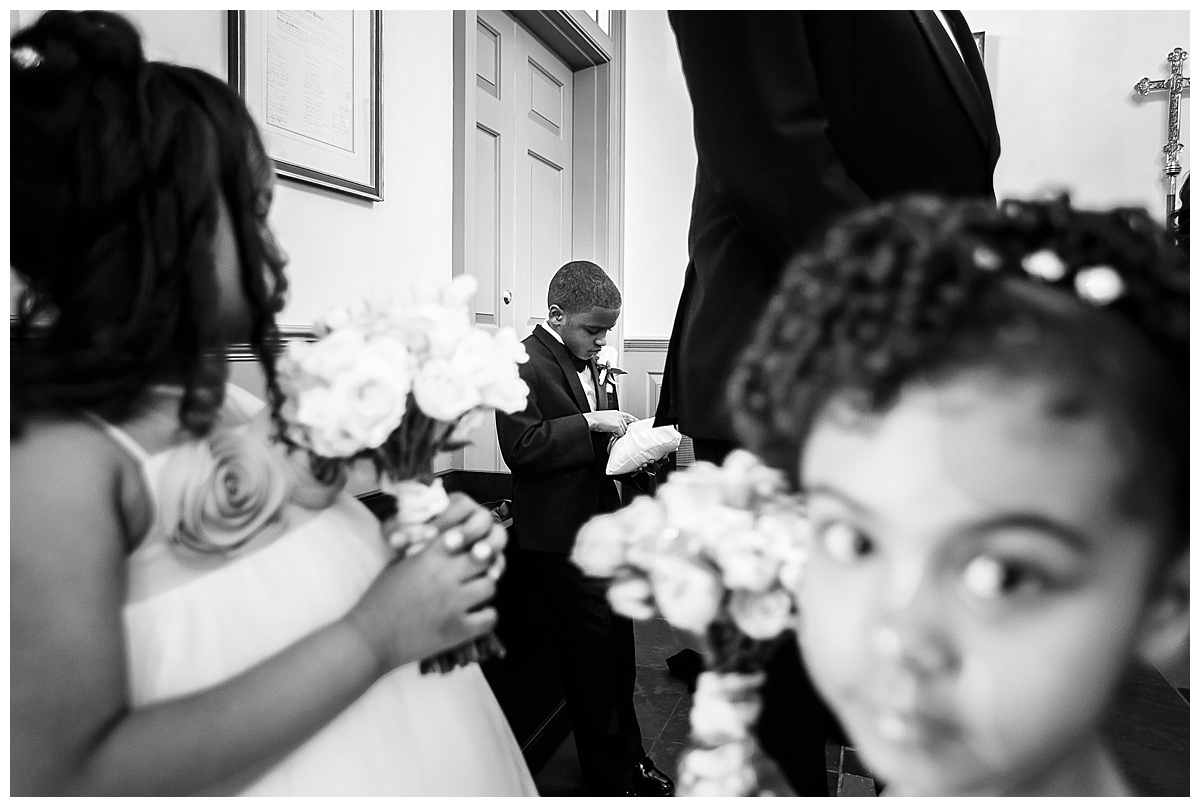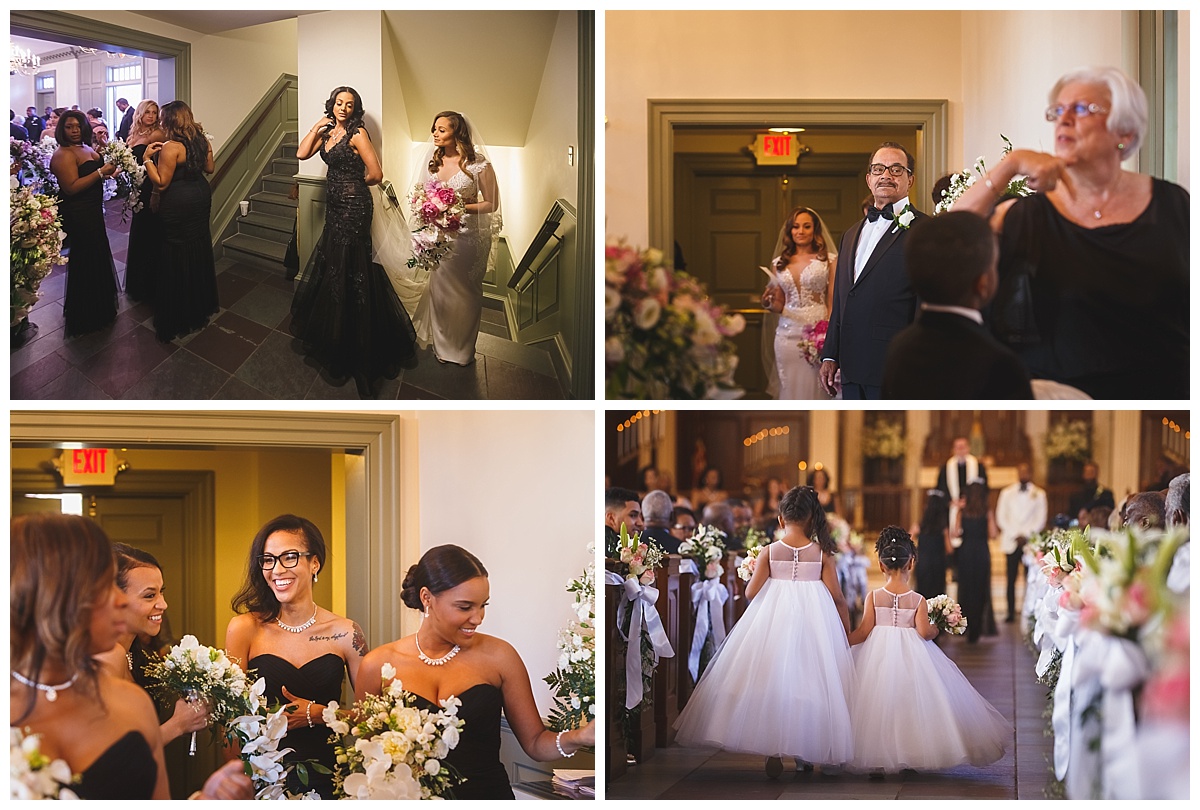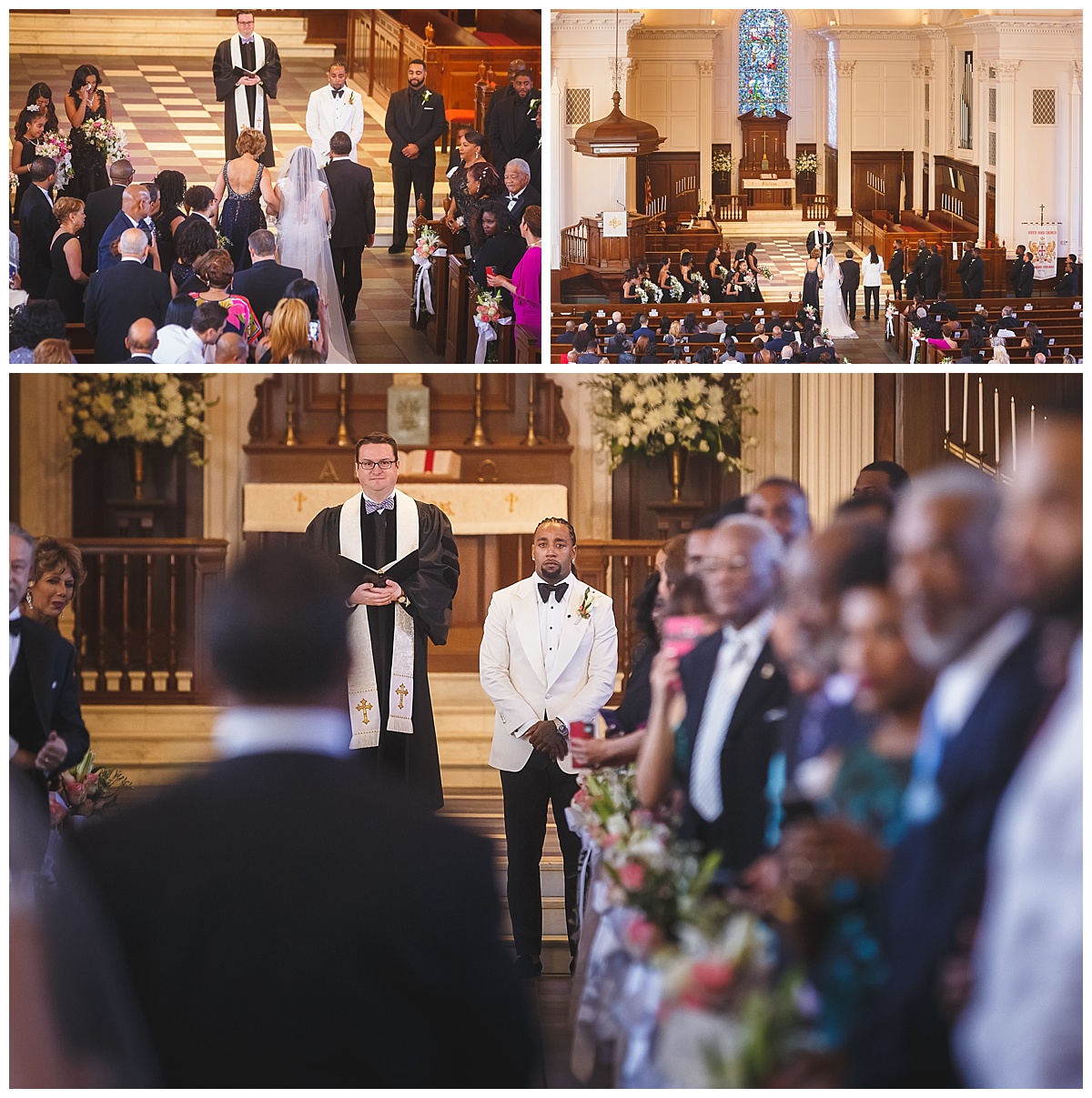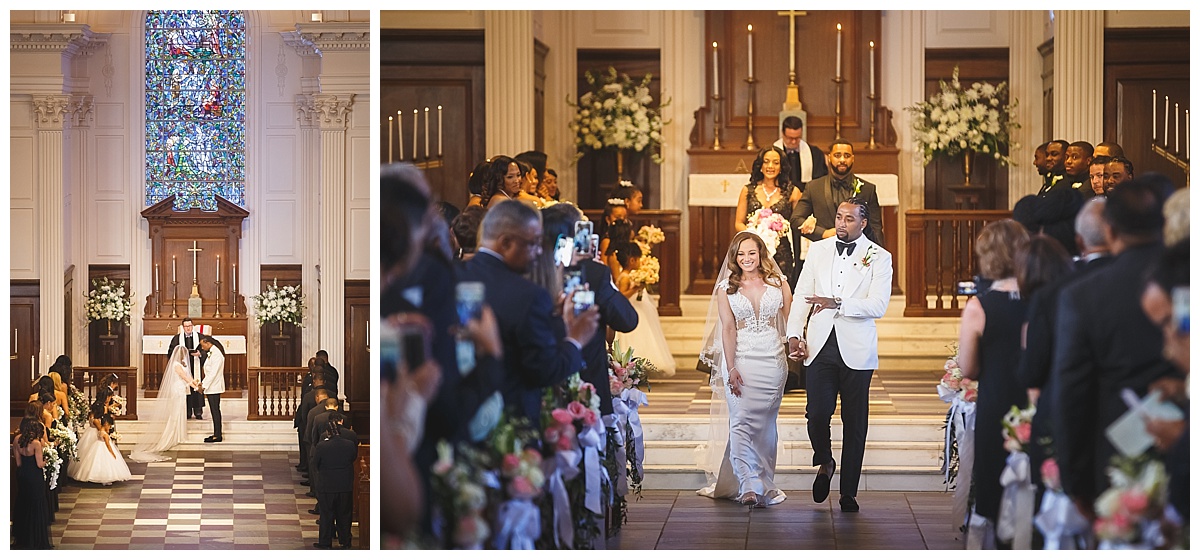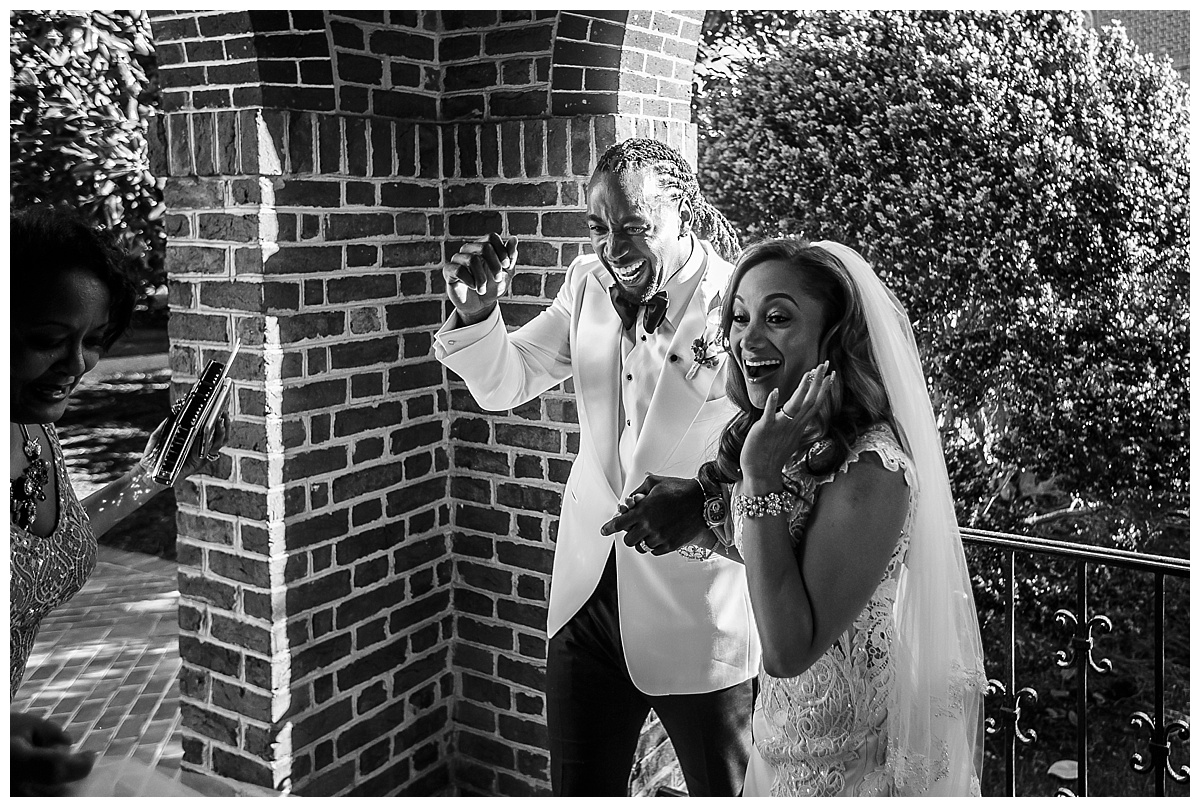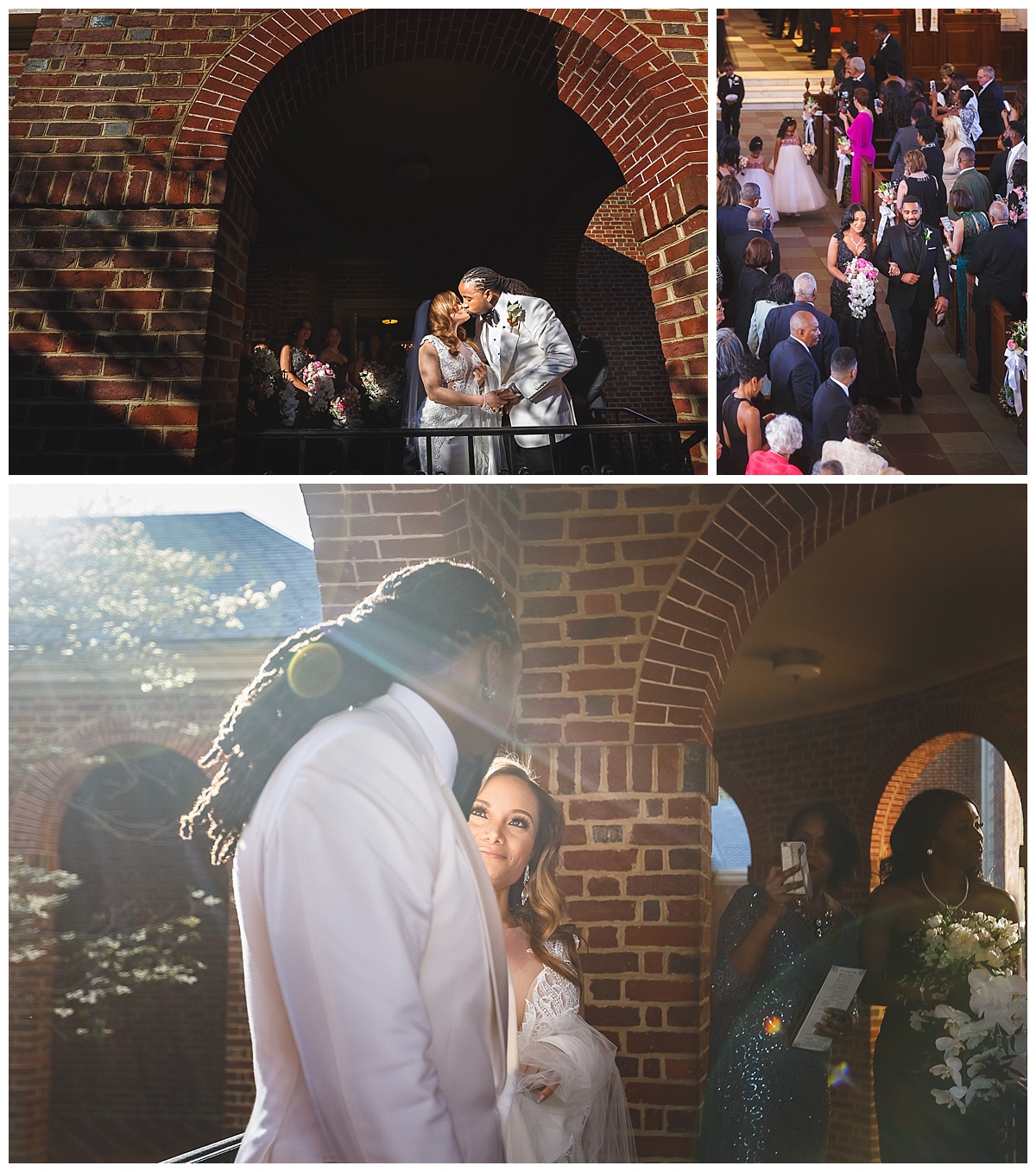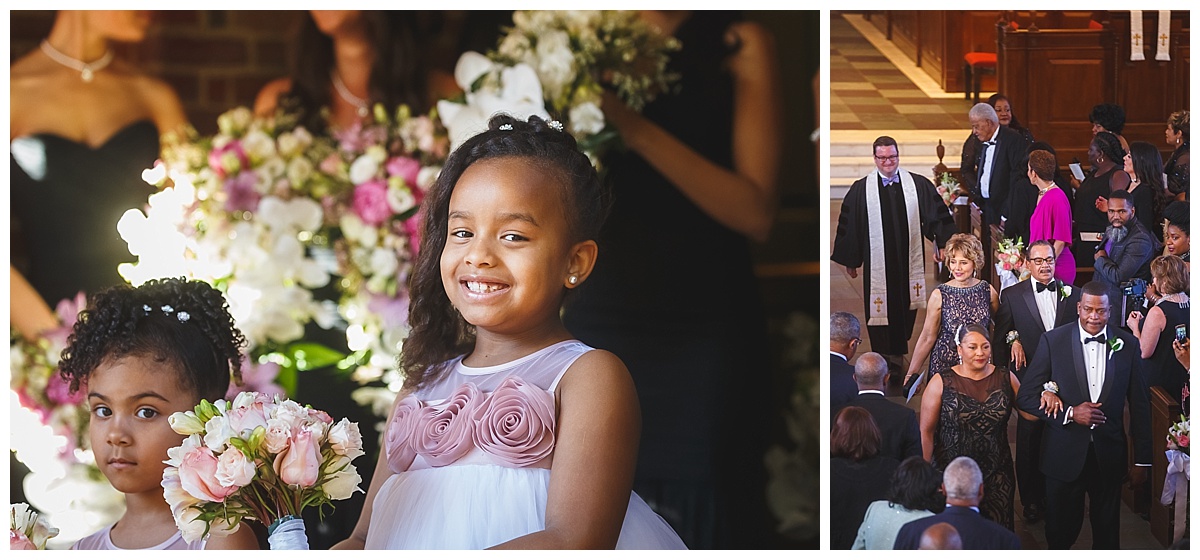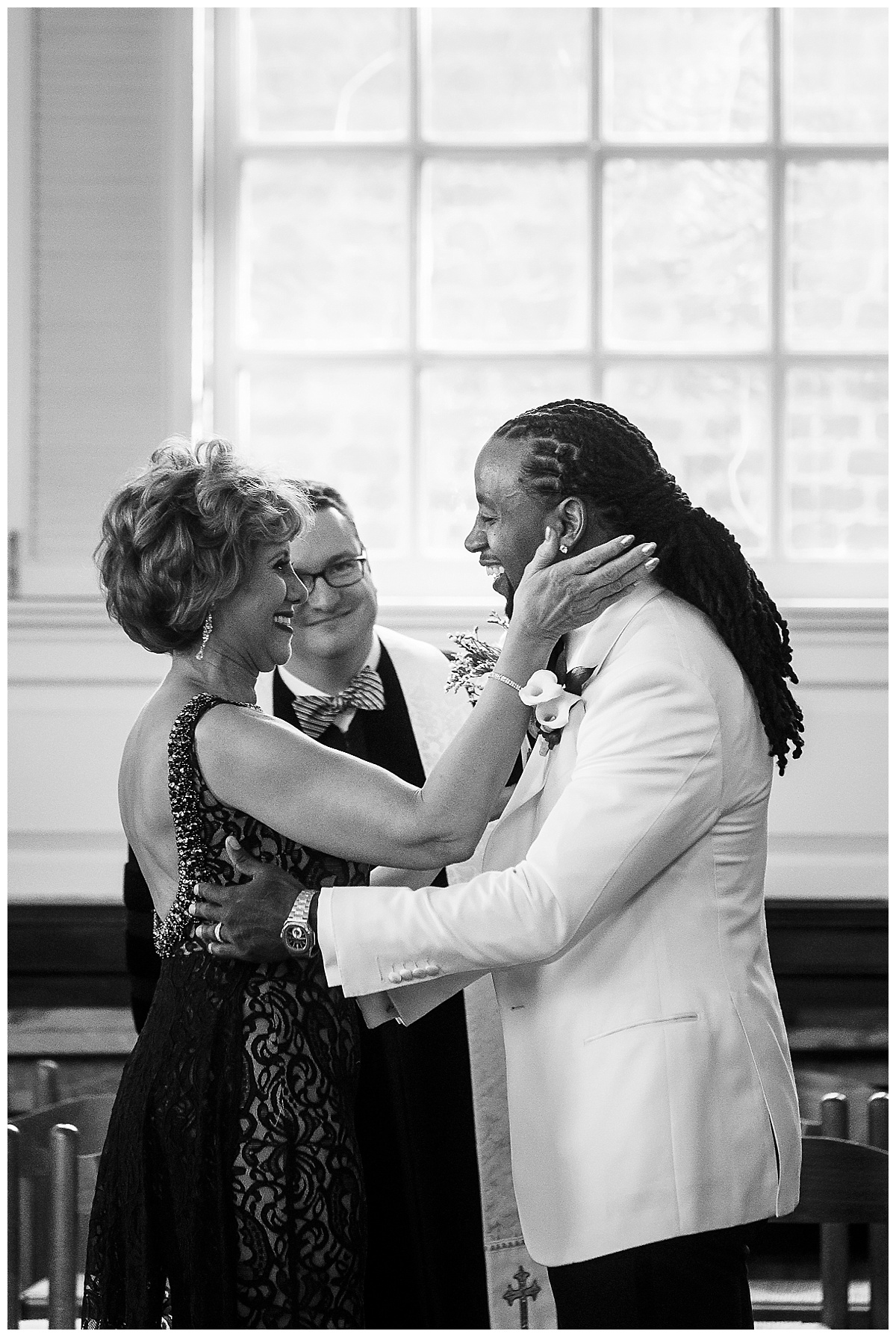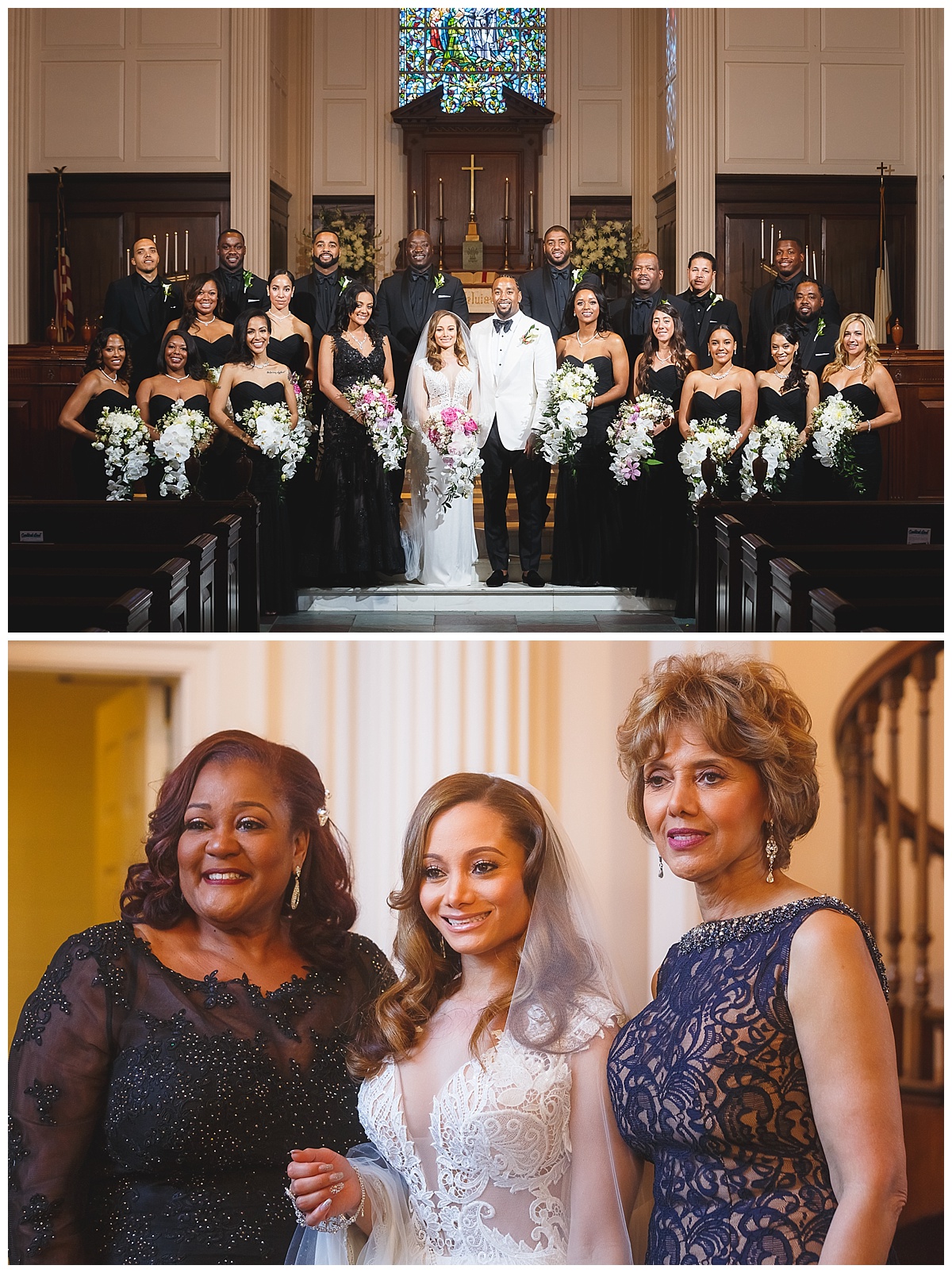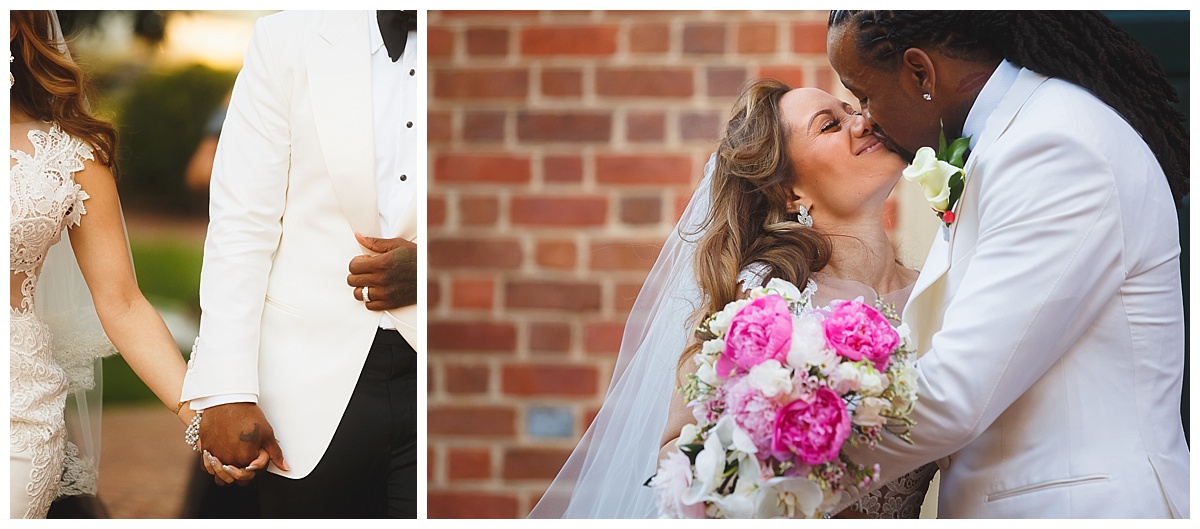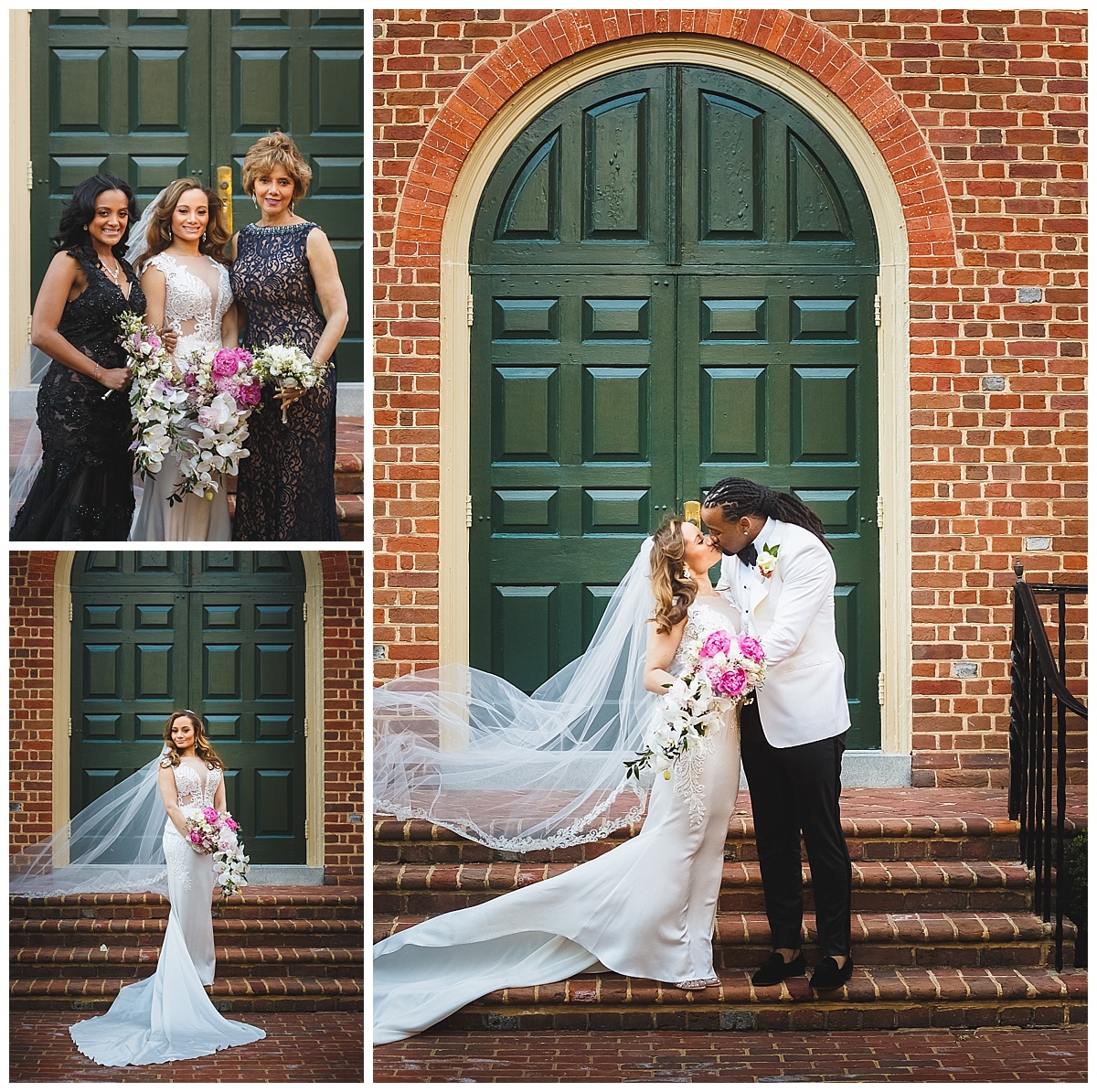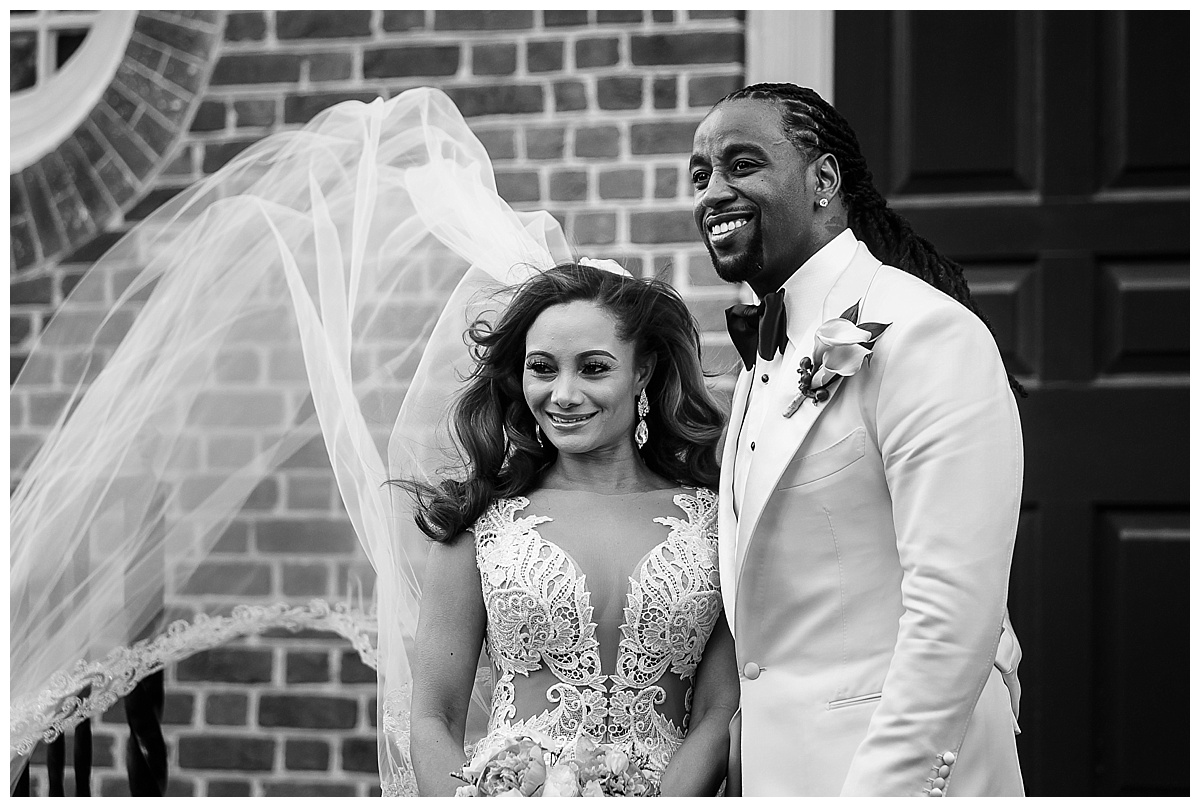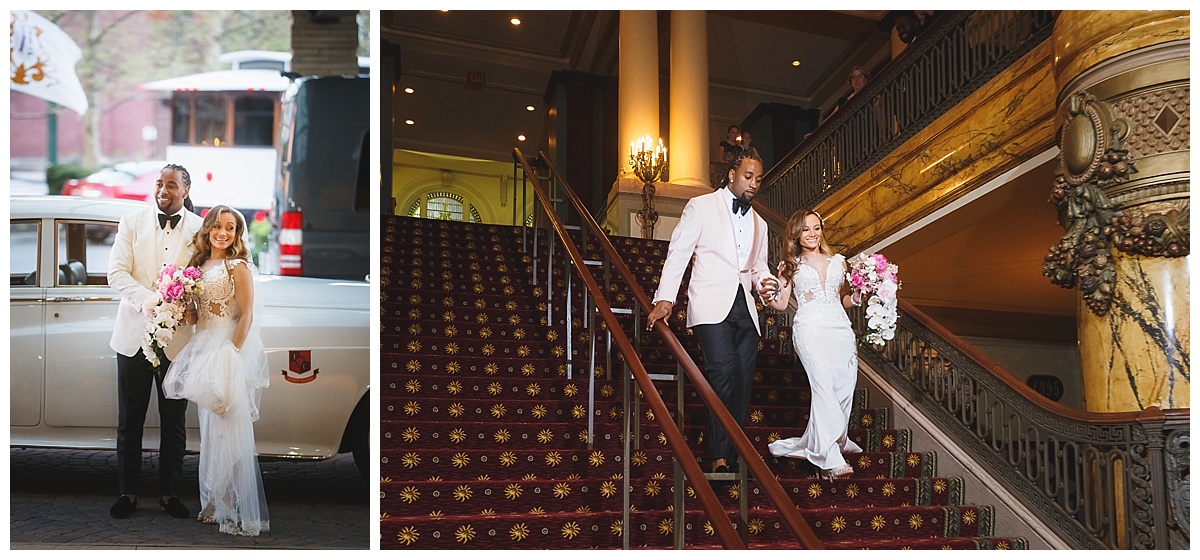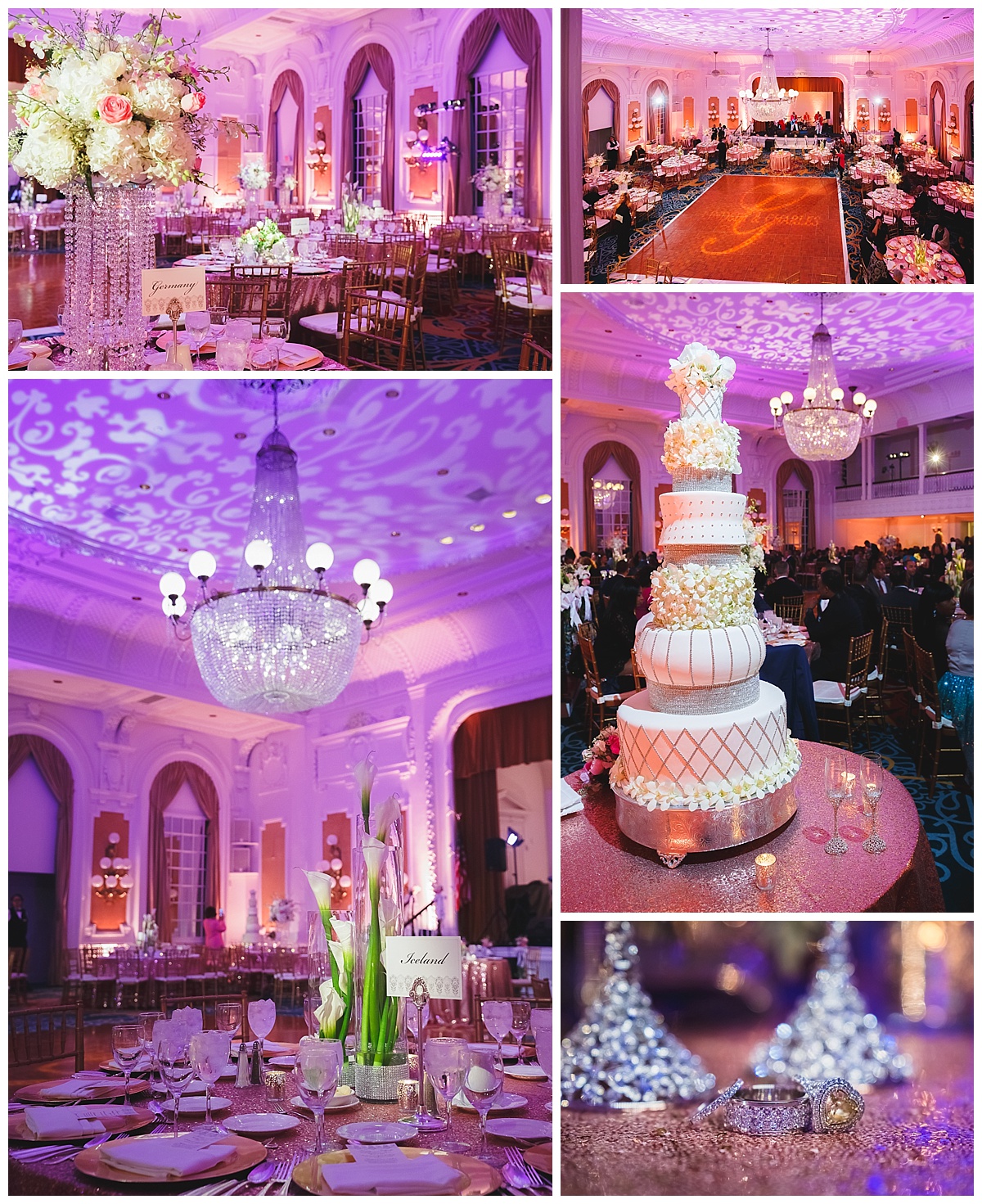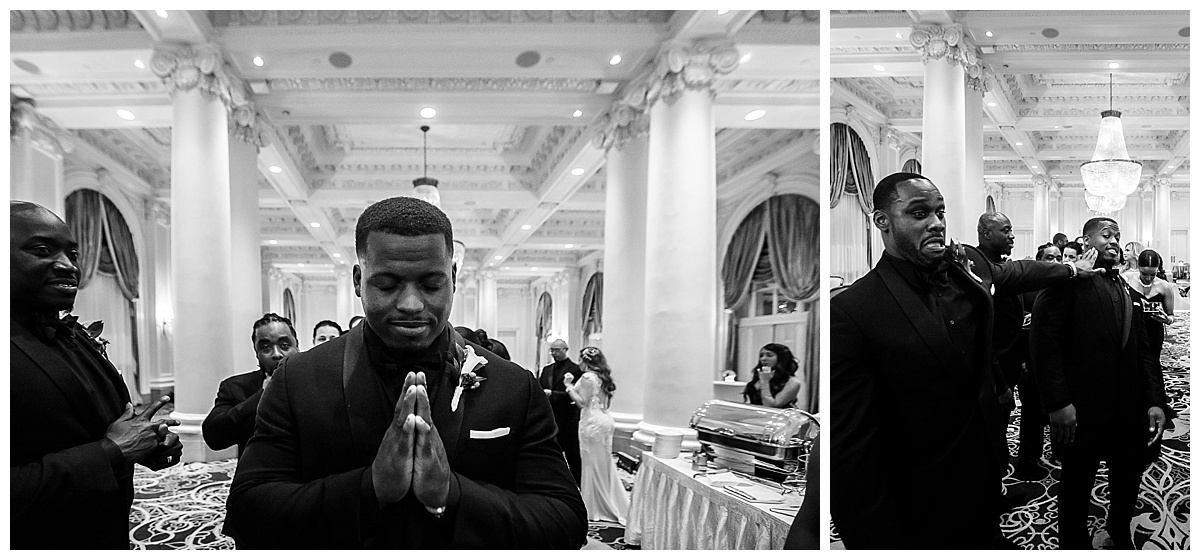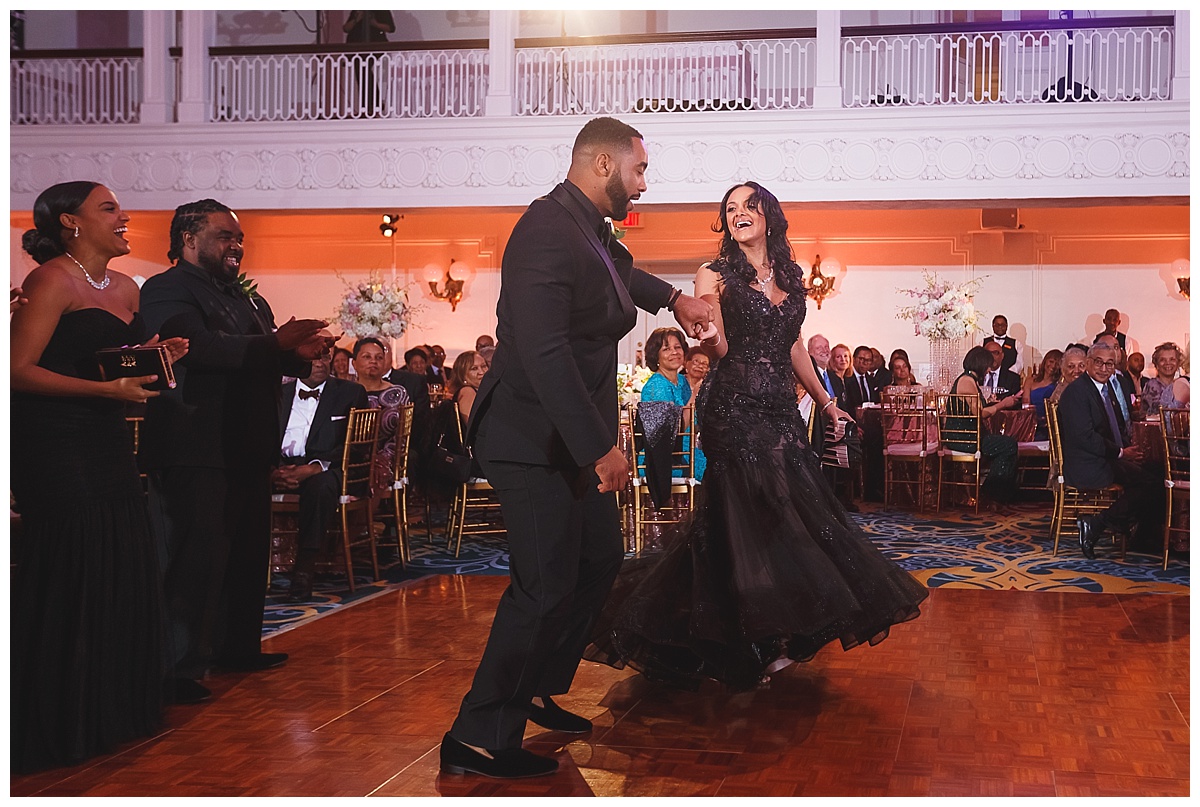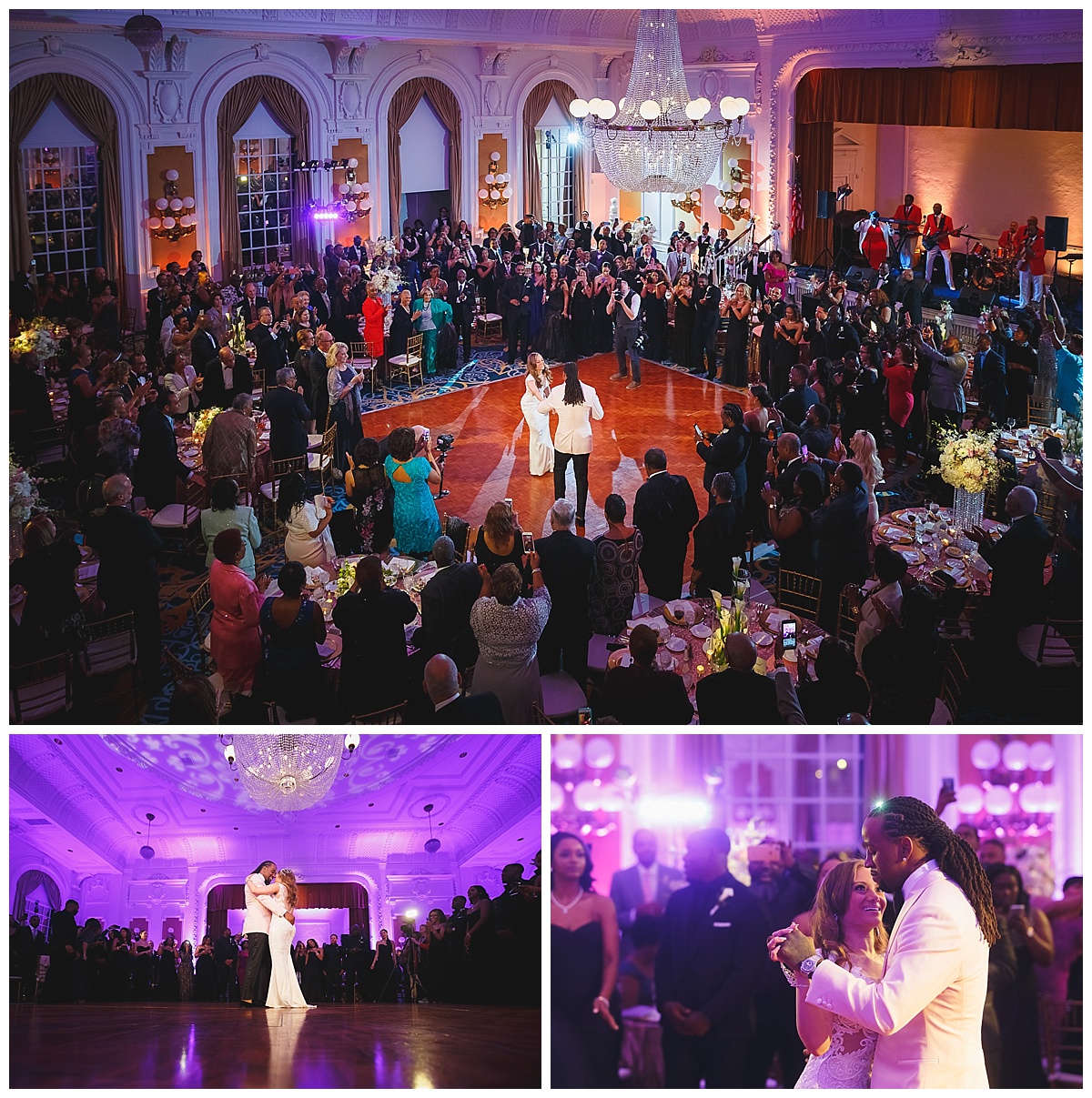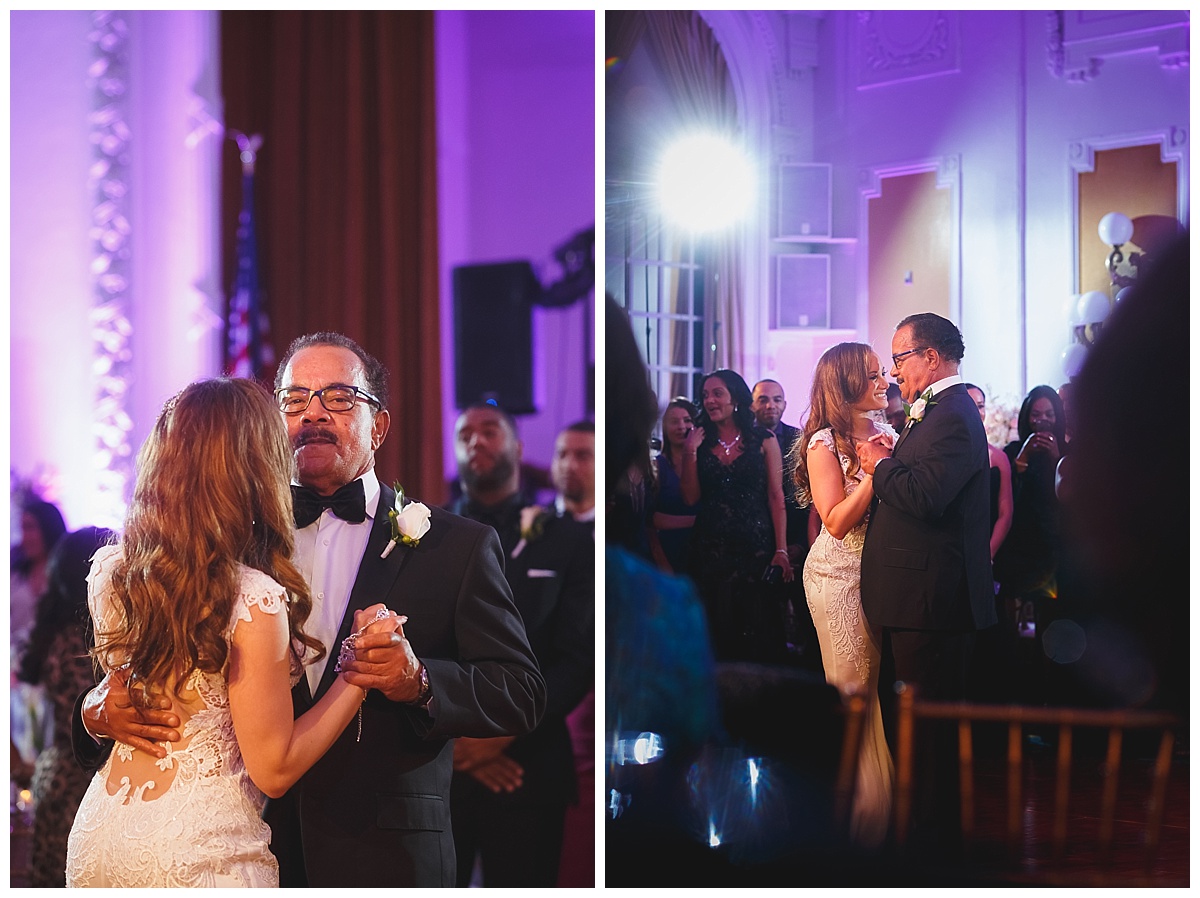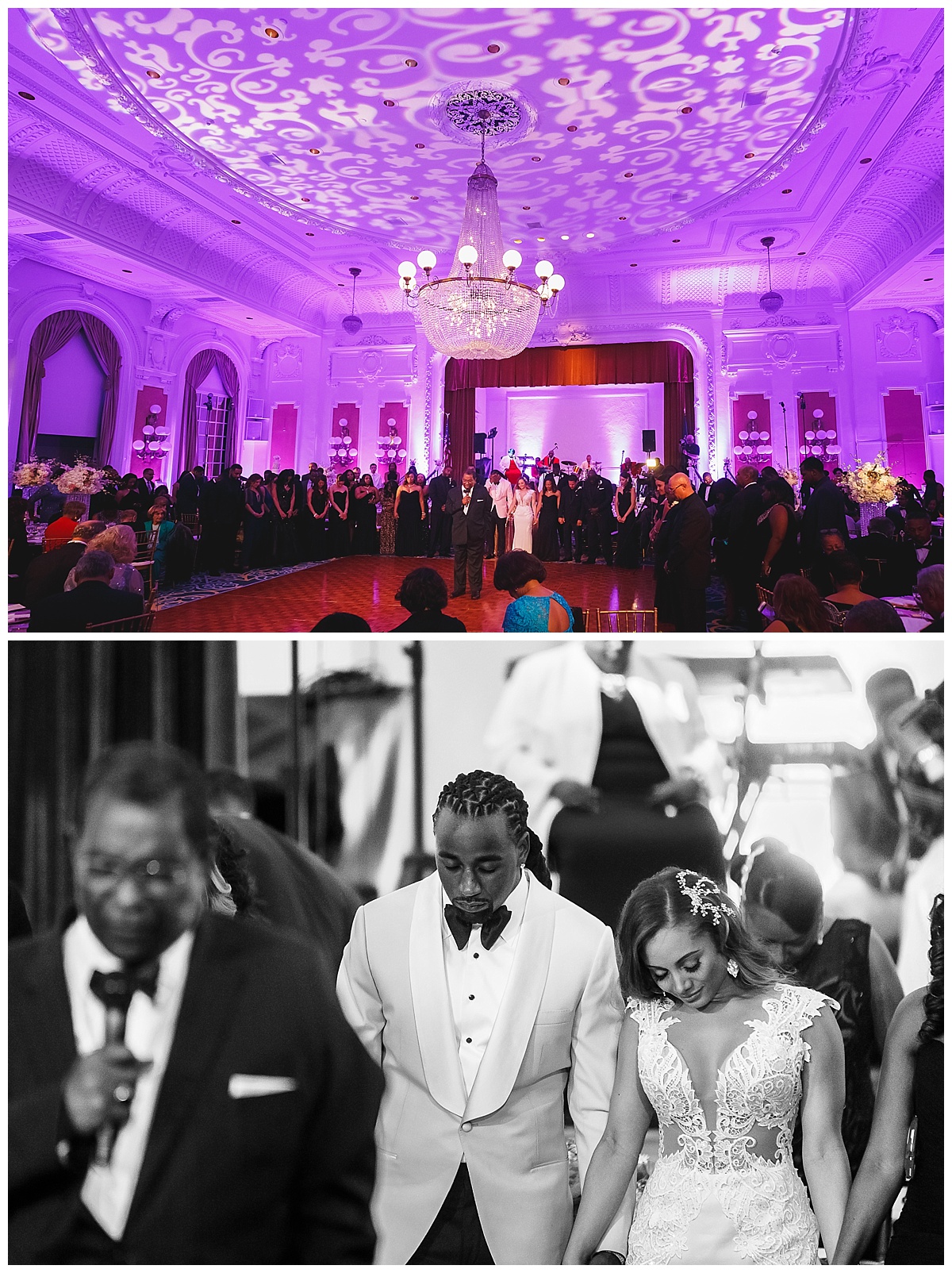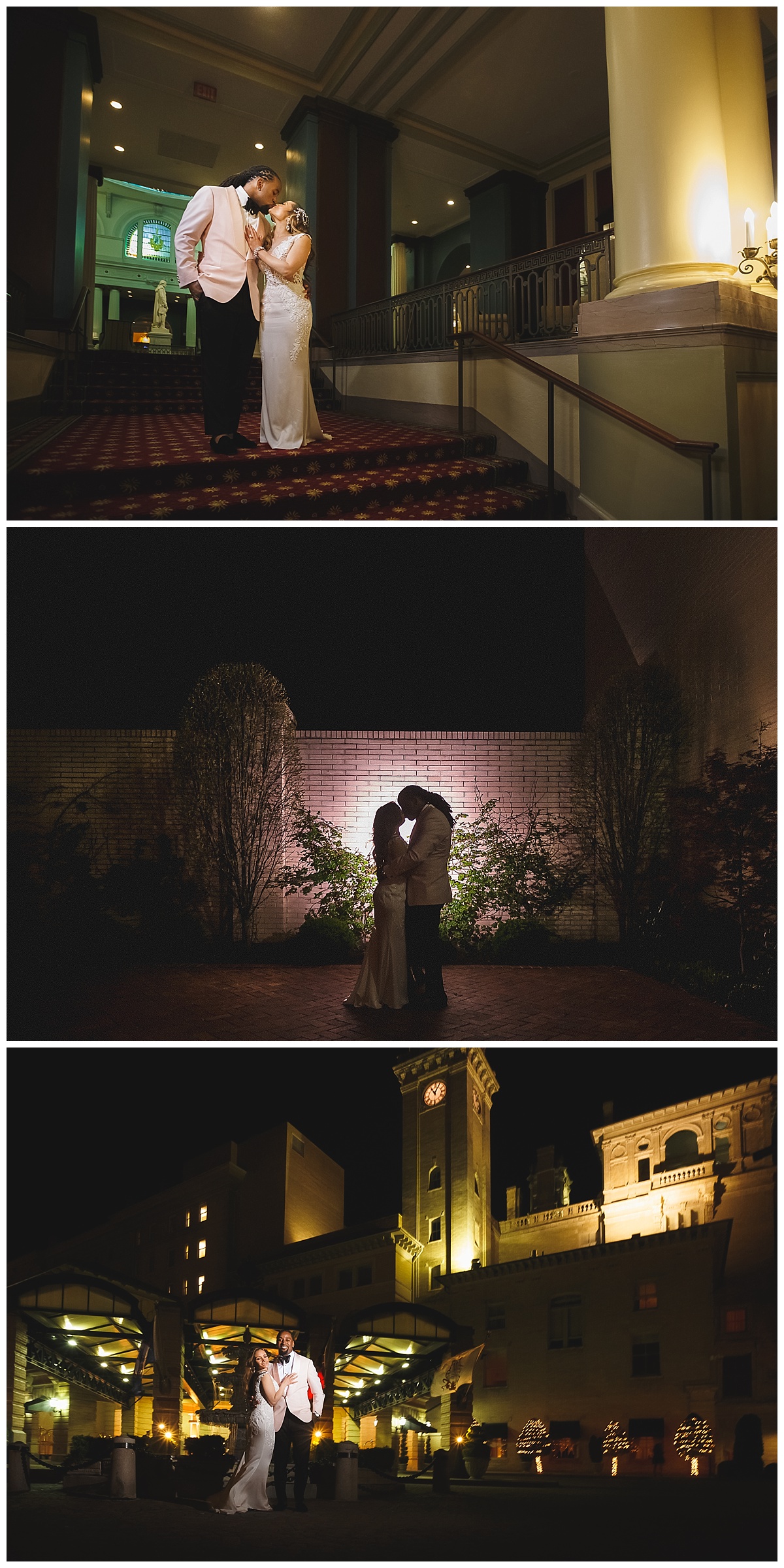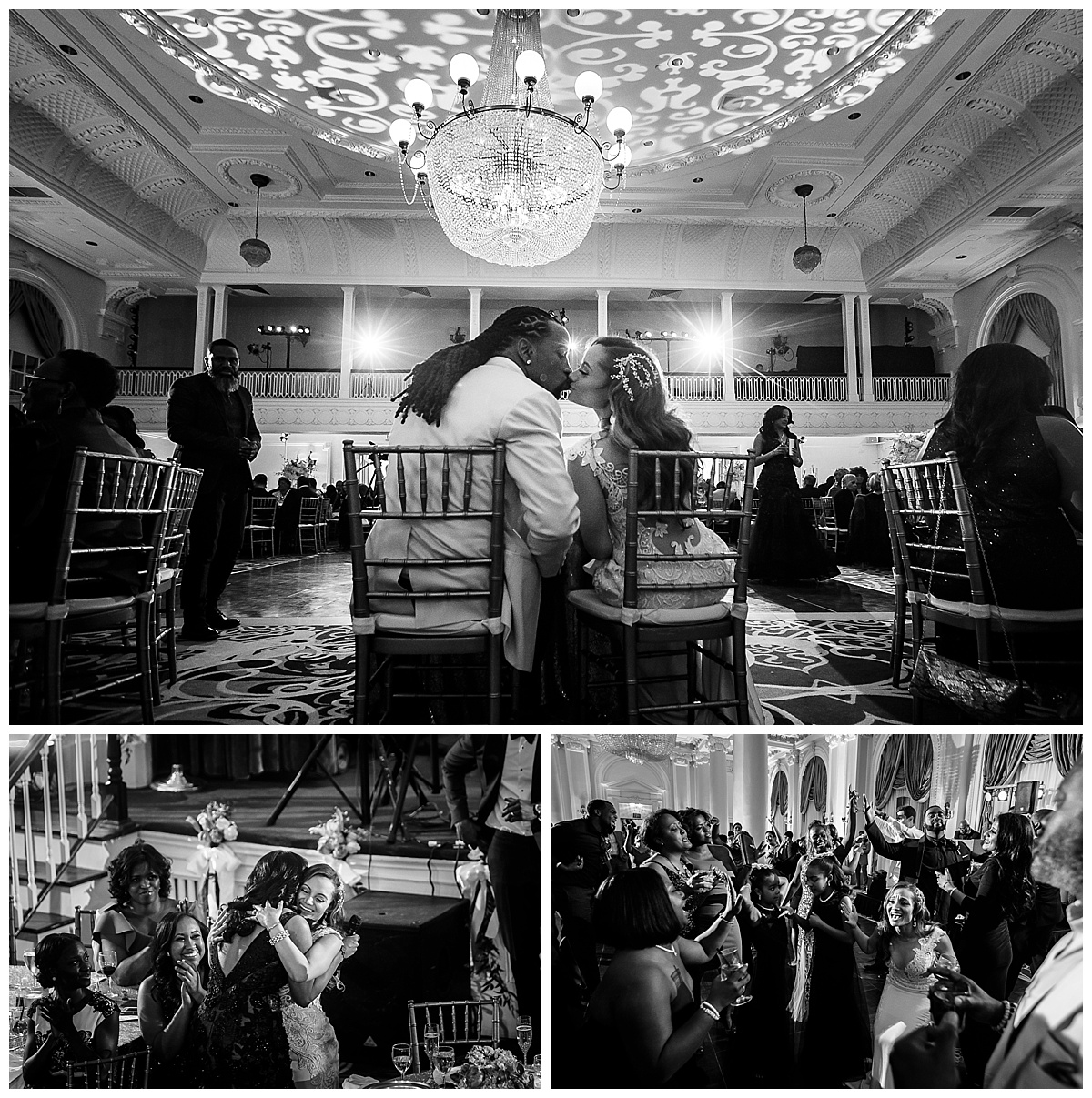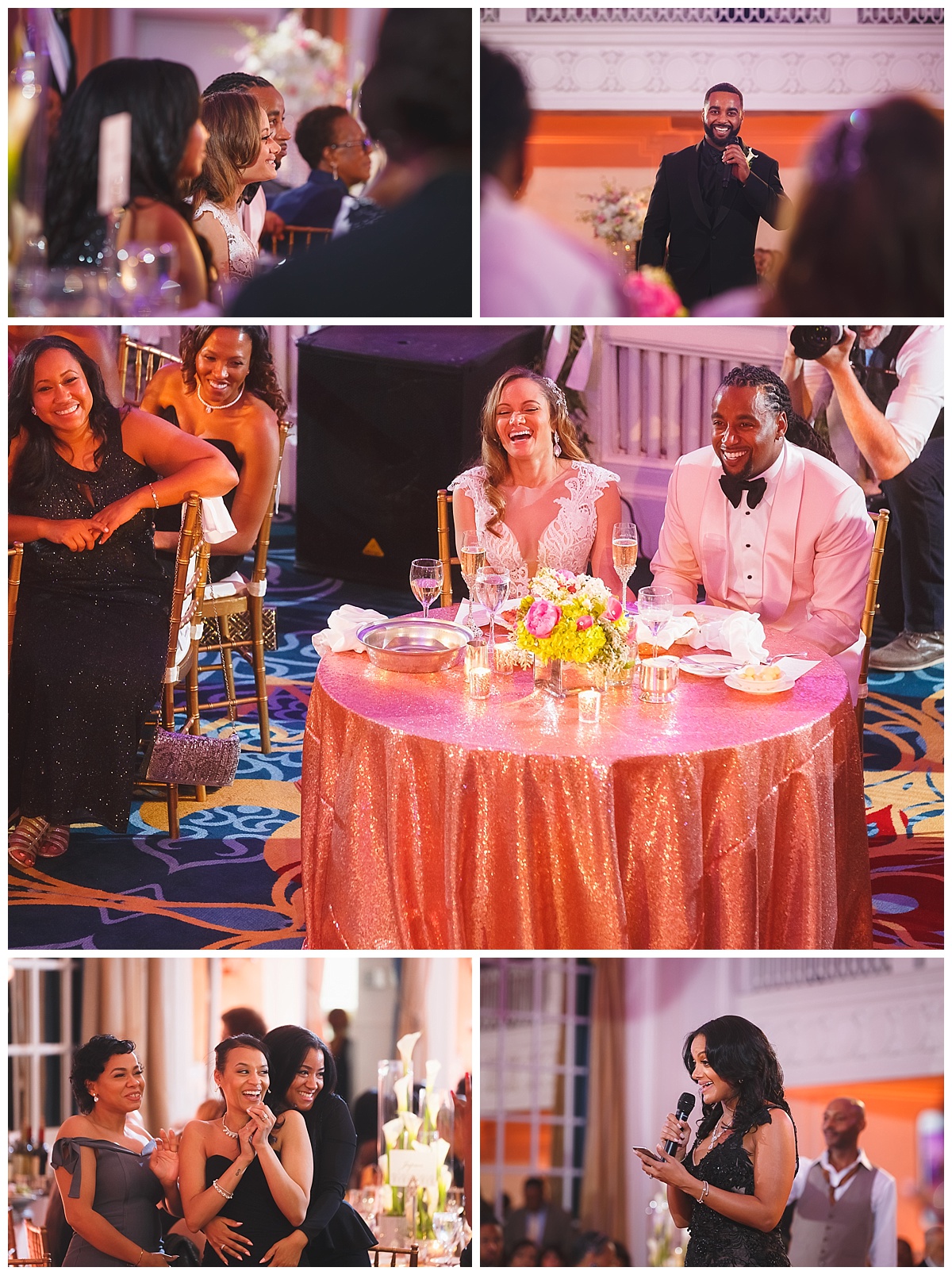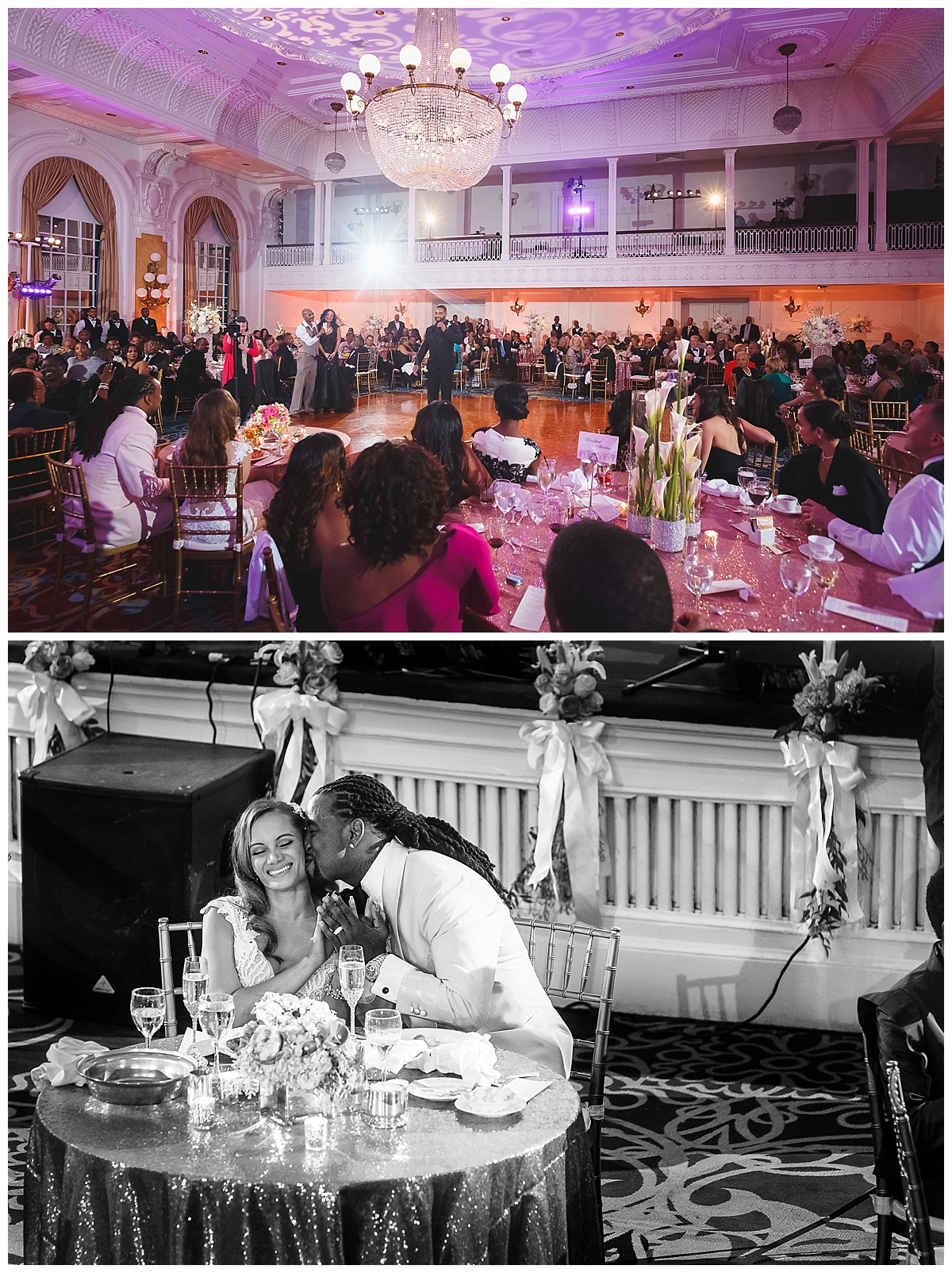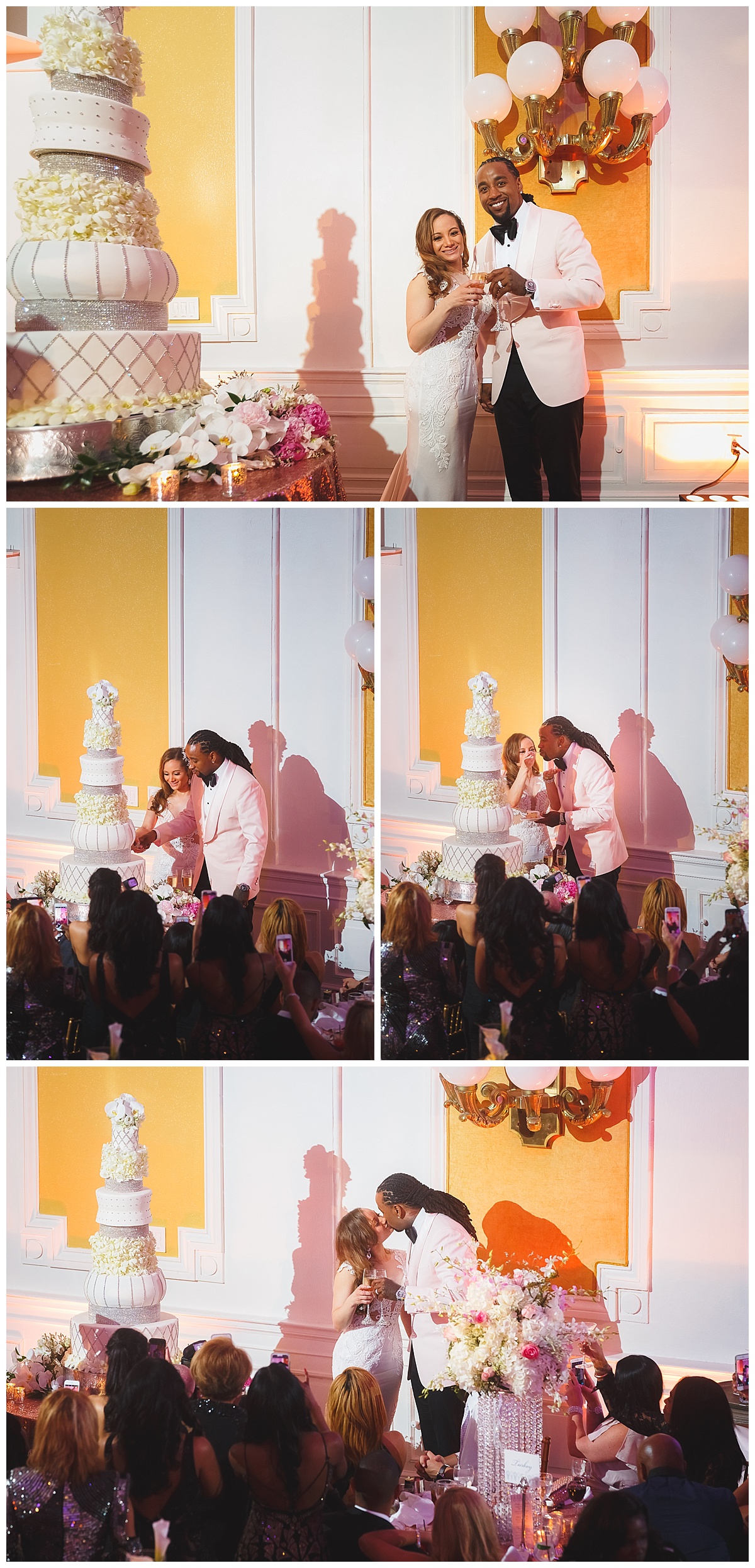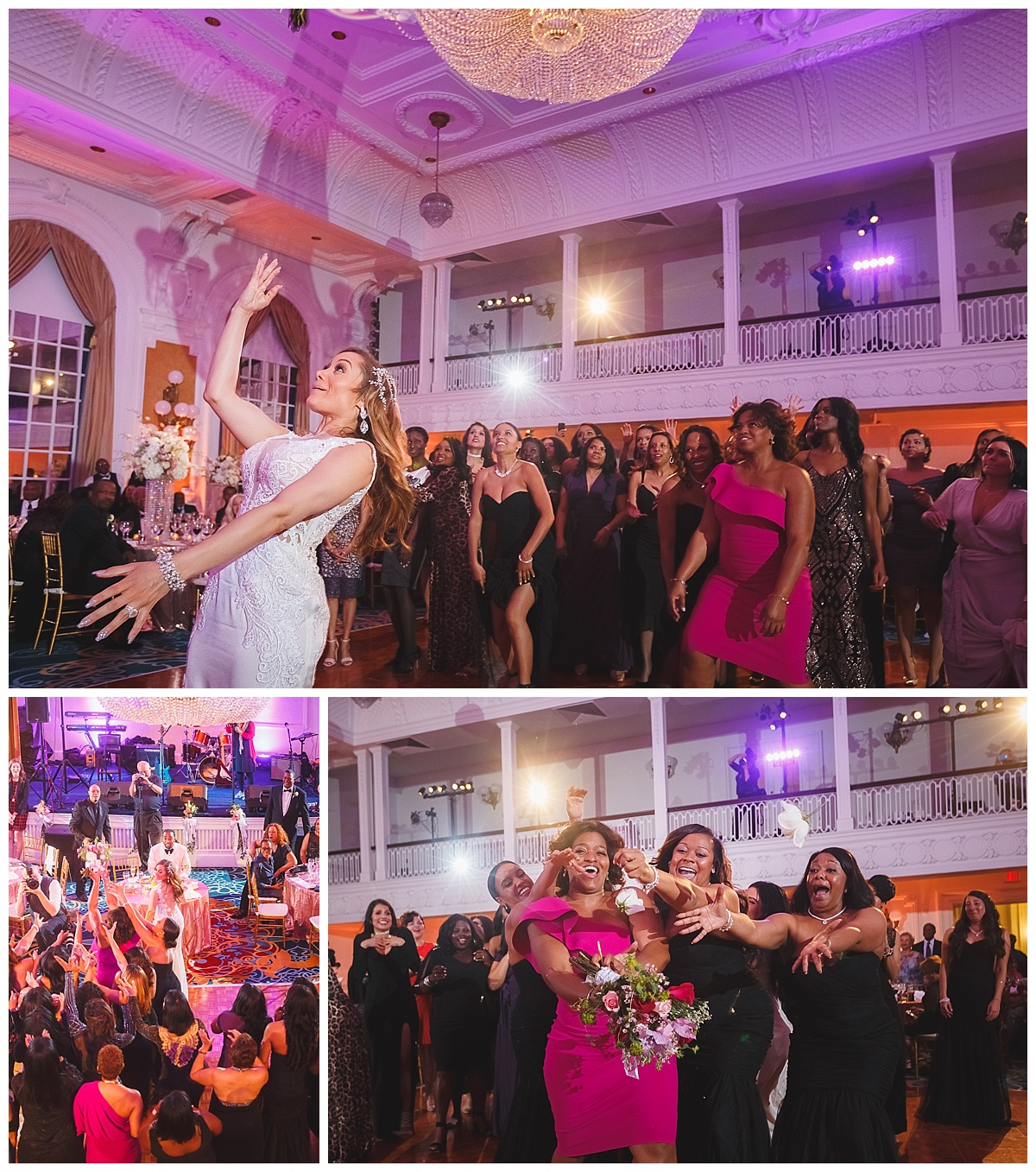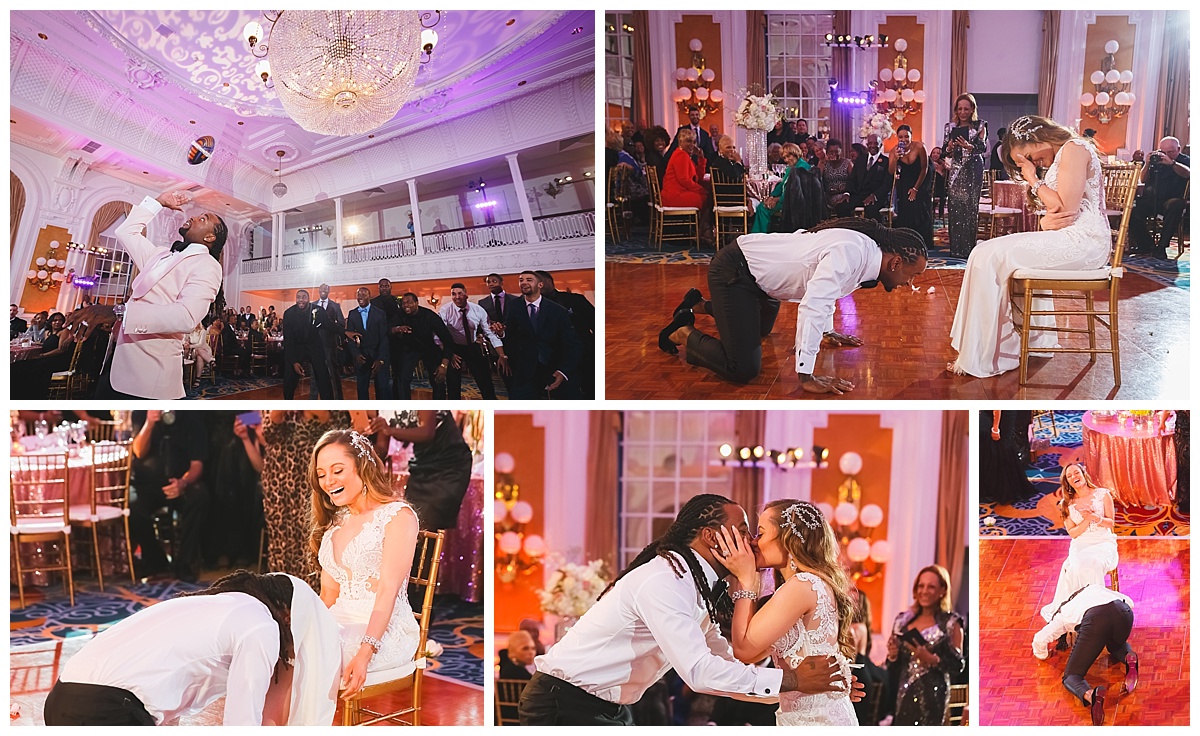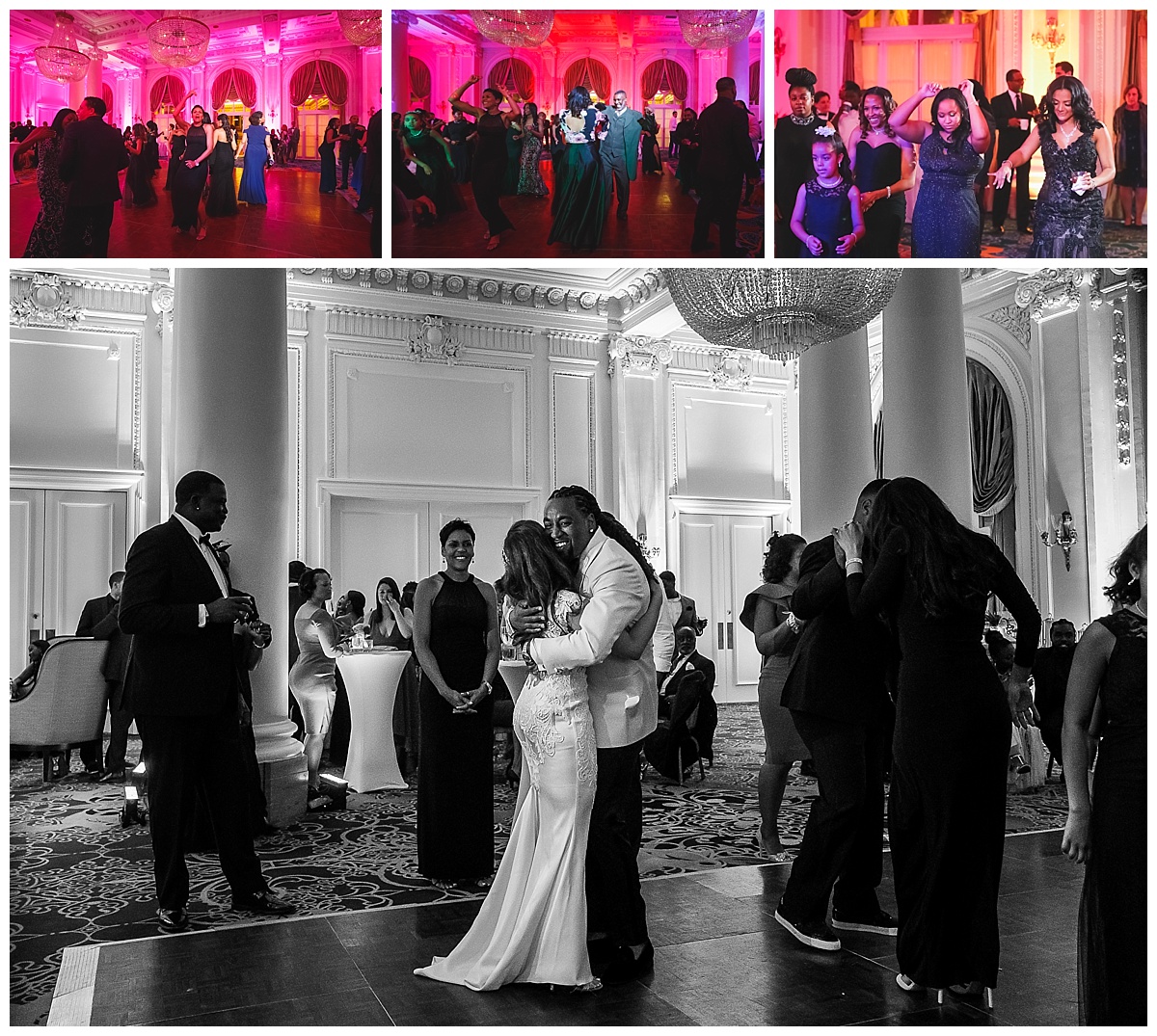 Great events and weddings rarely, if ever, need an introduction.  I'd like to think that our work does the storytelling for us.  Still, it's nice to put a few words down to frame the day…give you a sense of what took place or perhaps a hidden piece of information that enhances how you enjoy the image.  For example, it would be hard for you to know, unless you know these two or their families, that we've spent a good amount of time with them over the years through several weddings and various shoots.  You couldn't know that we've come to love working with them, hanging out with them, and enjoying these remarkable days with them.
And you couldn't know how thoroughly touched we were to receive a letter from Emily and David after the wedding telling us what the images and the experience meant to them.  At the end of a long year for Don Mears Photography that included moving to a new studio for the first time in nine years.  In addition to the many events and weddings, it is both touching and refreshing to be reminded of just why we still love what we do.  It's about more than just images.  It's the trust people feel inviting us in to their families for a time and letting us tell their story.  And it's the gratitude we receive for creating something they and generations to come will cherish.
With their permission, I'm going to let their words and then their images tell the story.  I couldn't possibly say it better.
"Dear Don and Lindsay,
Thank you so much for our special prints and flash drive, but most of all thank you for your beautiful work on (and before) our wedding day.  Starting from our engagement photos all the way to our last kiss in the getaway car, you made our memories turn into something we will treasure forever.  Lindsay, those bridal portraits were such an amazing day for me and my mom, and we will pass those photos down for generations.  Don, your work on our wedding day was just incredible.  Thank you both for helping us feel at ease and for getting us through the craziness of that wedding weekend.  There are so many photos we're obsessed with, and they are all over our house.  We love the shots of our parents looking happy, our grandparents having a great time, the kids being kids, and so many moments of joy and happiness with  people we're obsessed with.  I wanted to personally thank you for the image when you caught of me and Dave having a very real moment leaning against the bar.  He's always there for me even when I'm overwhelmed, and you caught that on camera in a way words never could.  Thank you!  We've loved working with you guys and will look forward to seeing you at receptions in the future!  Thank you so much!
So much love,
Emily and Dave"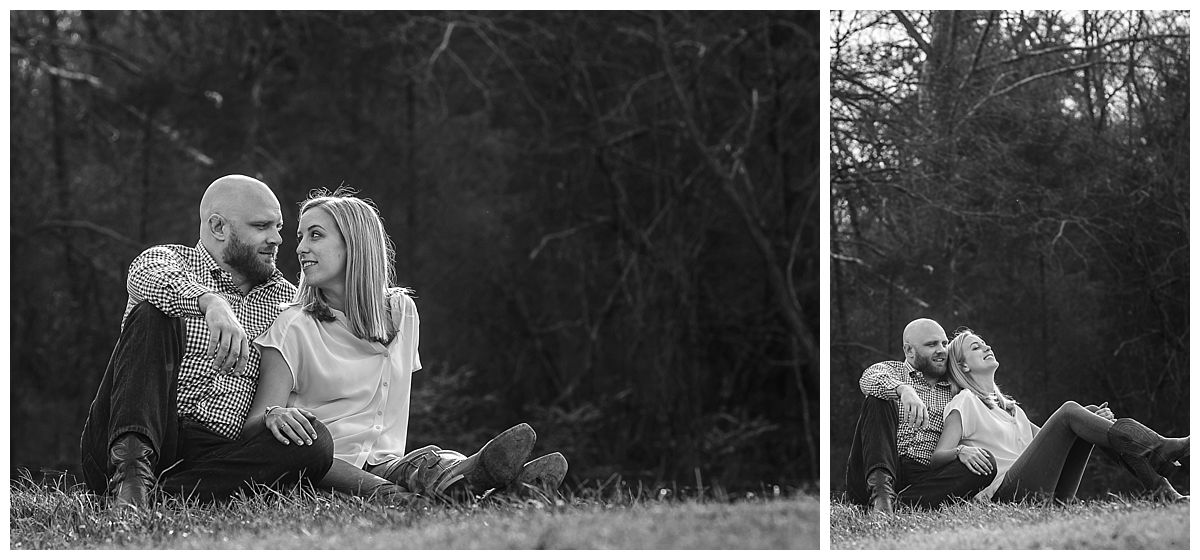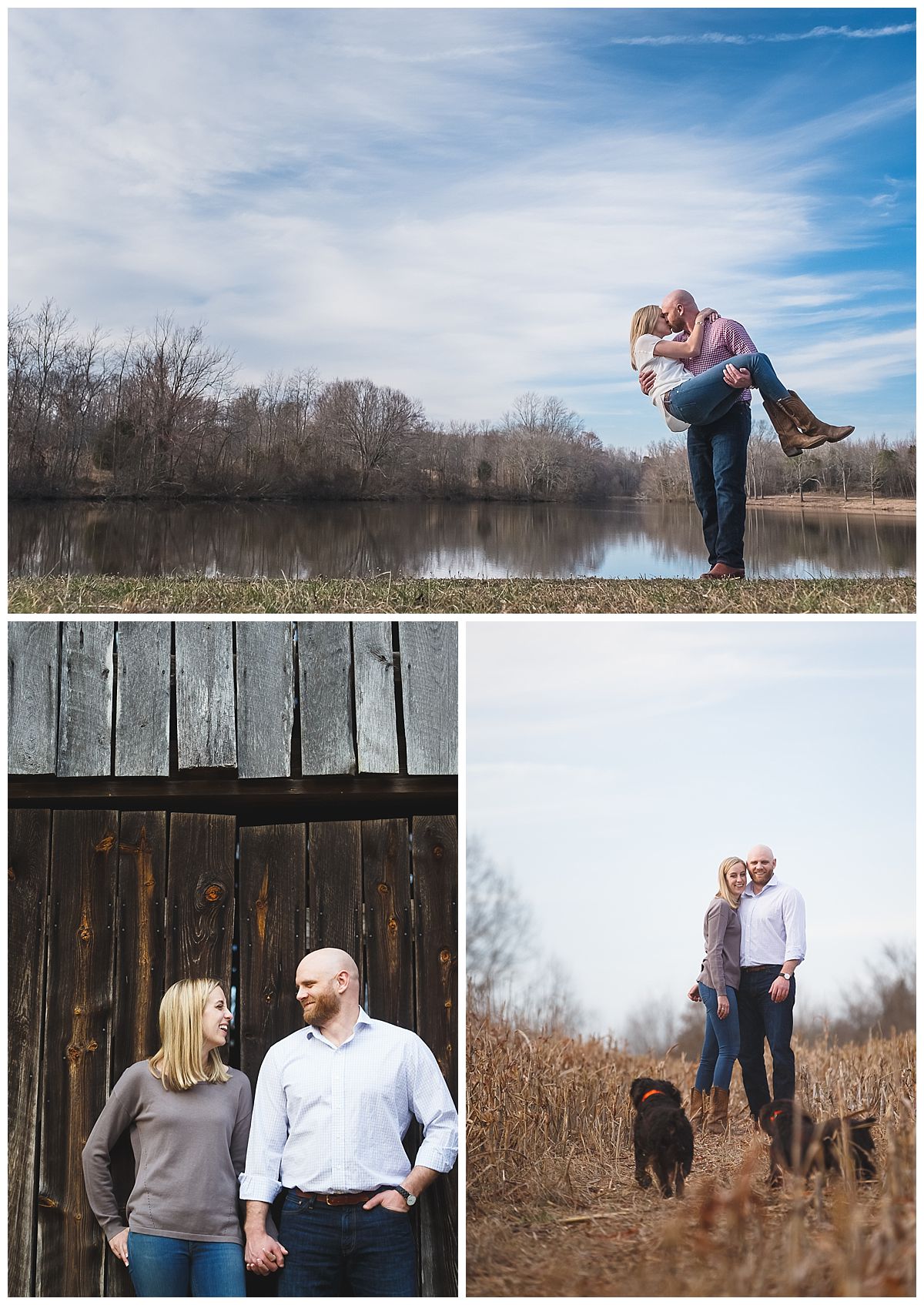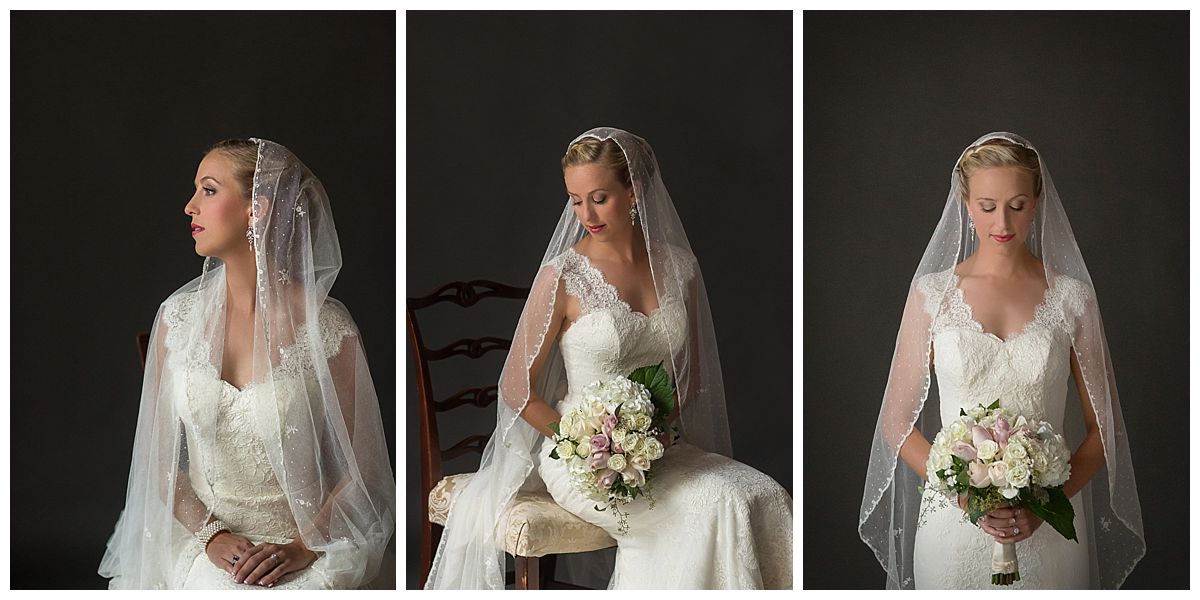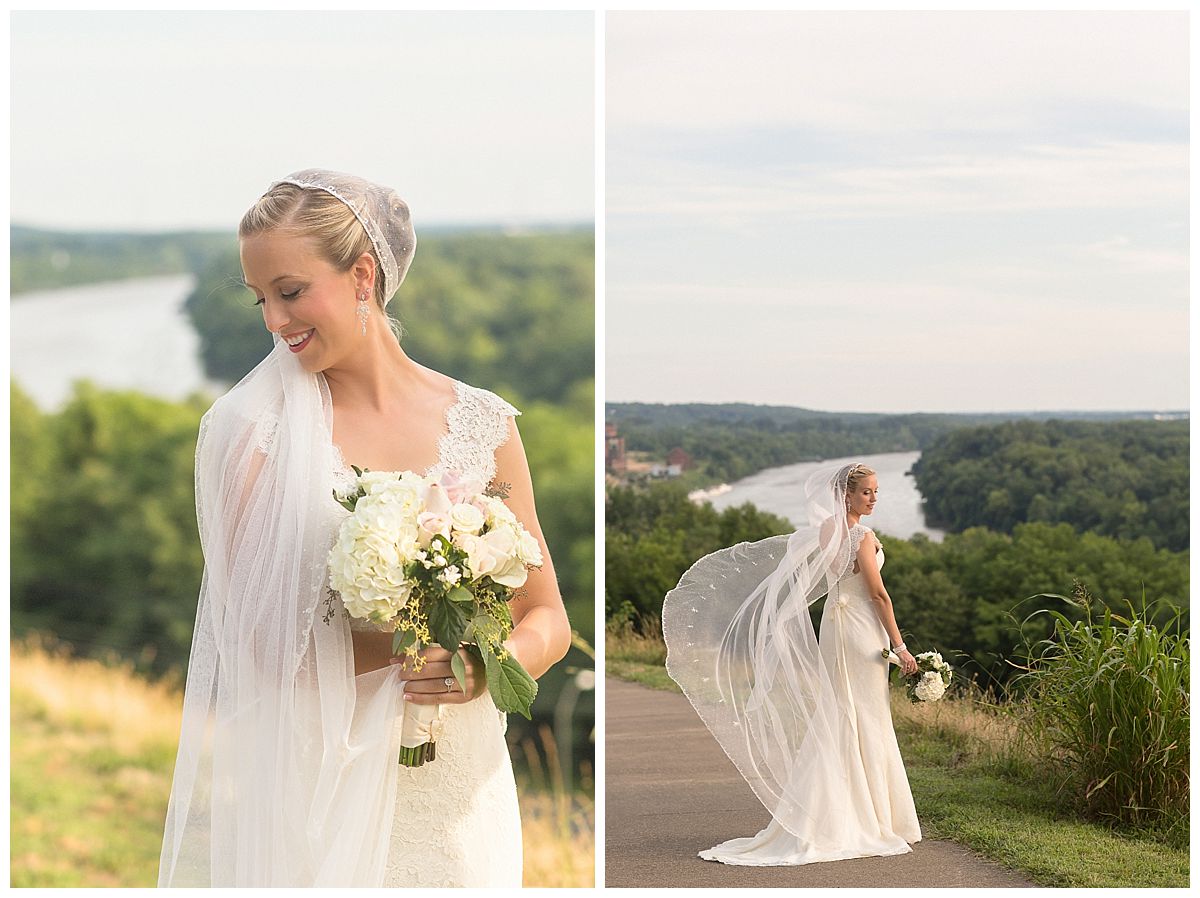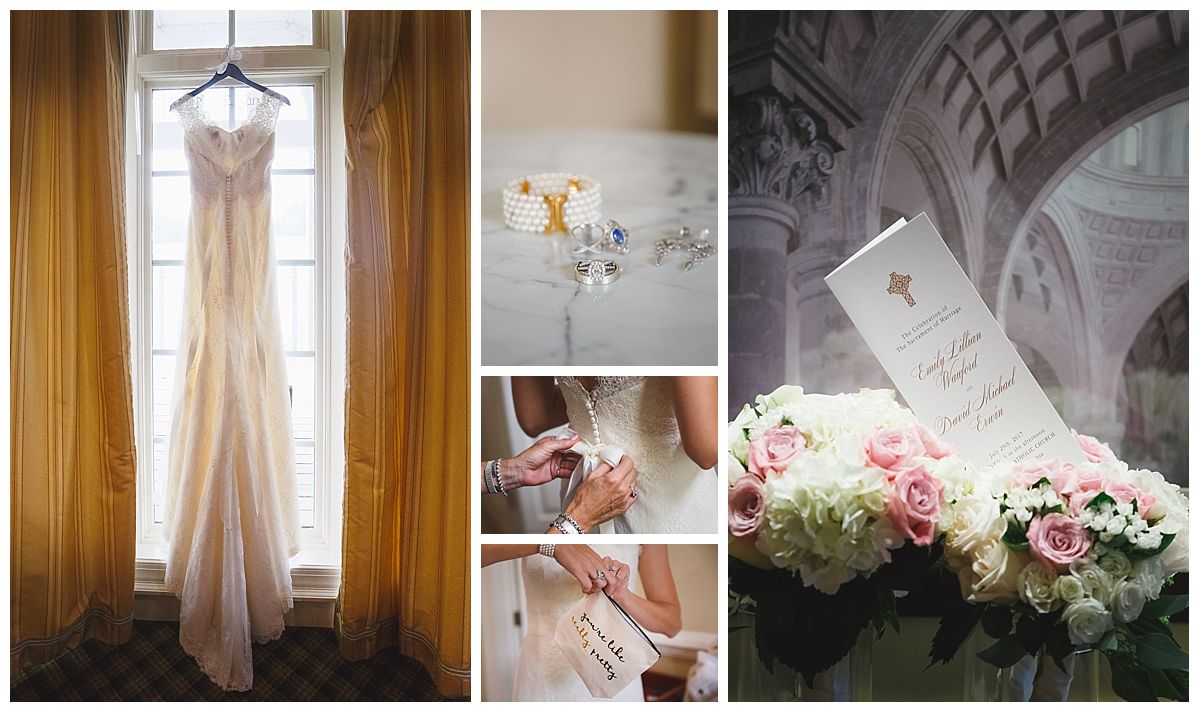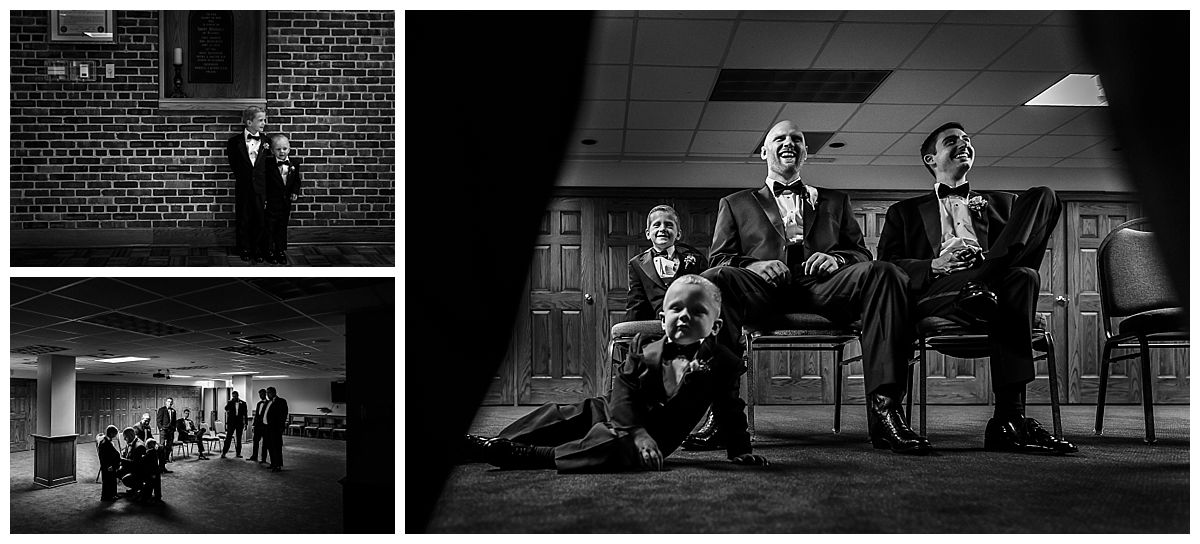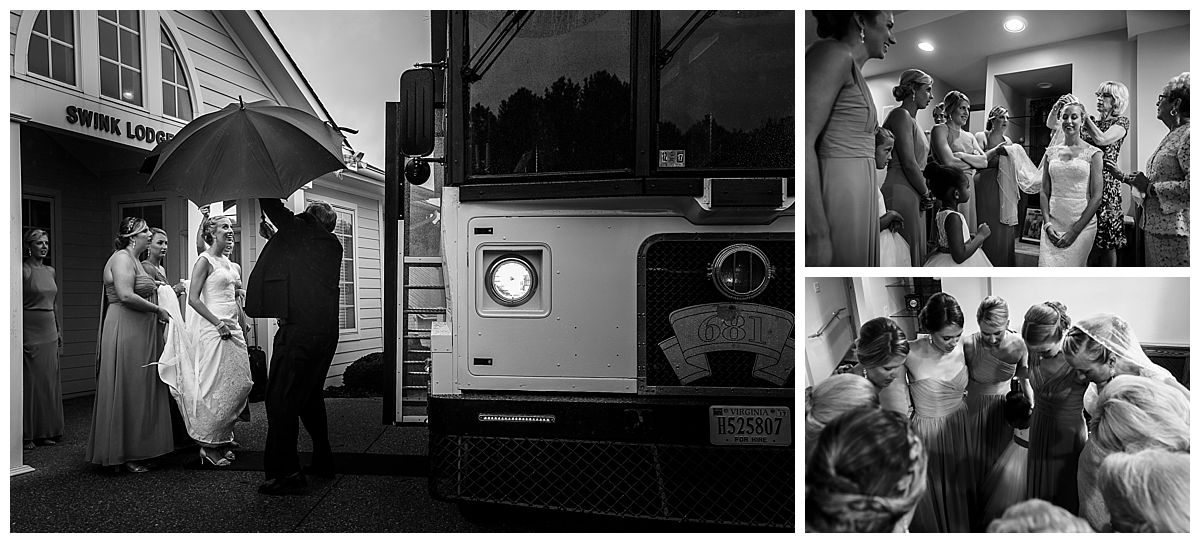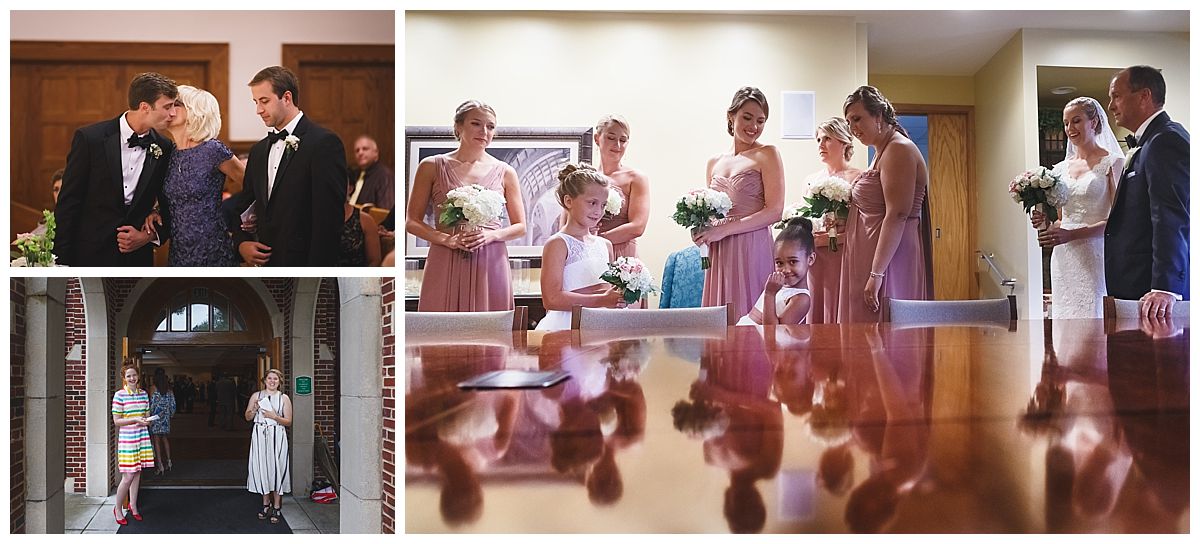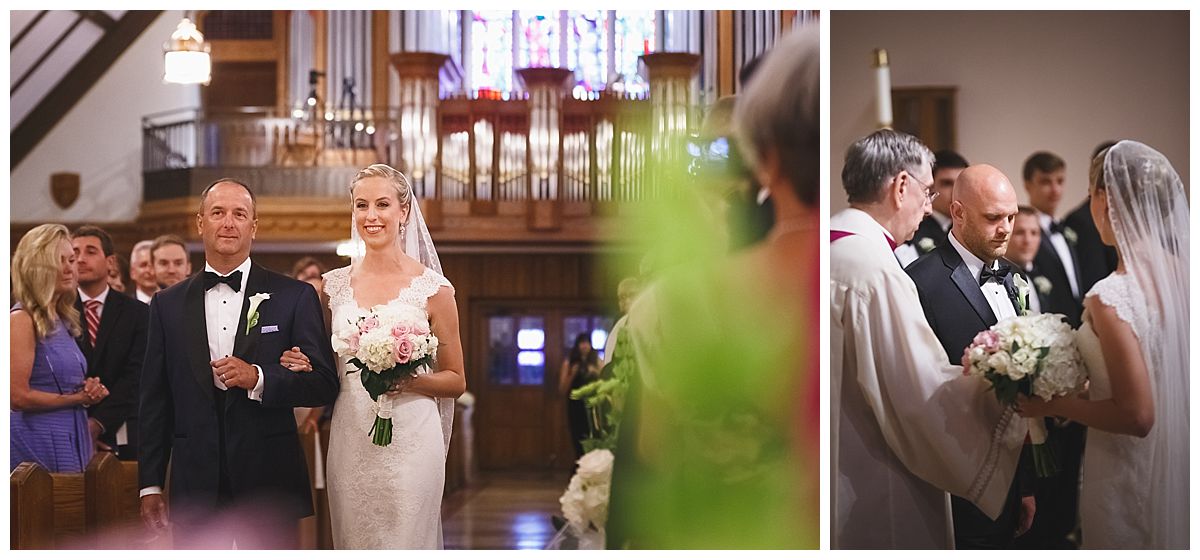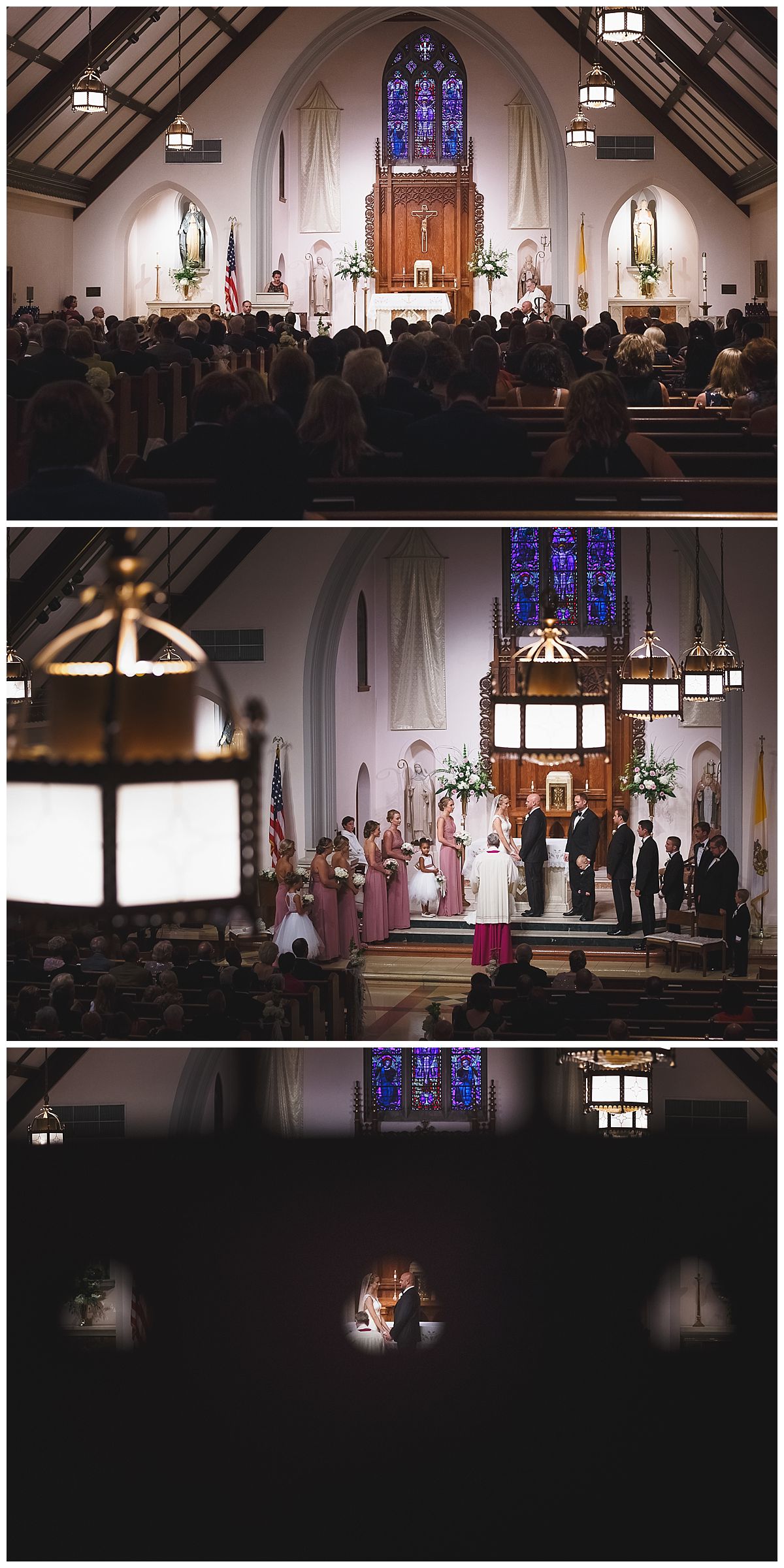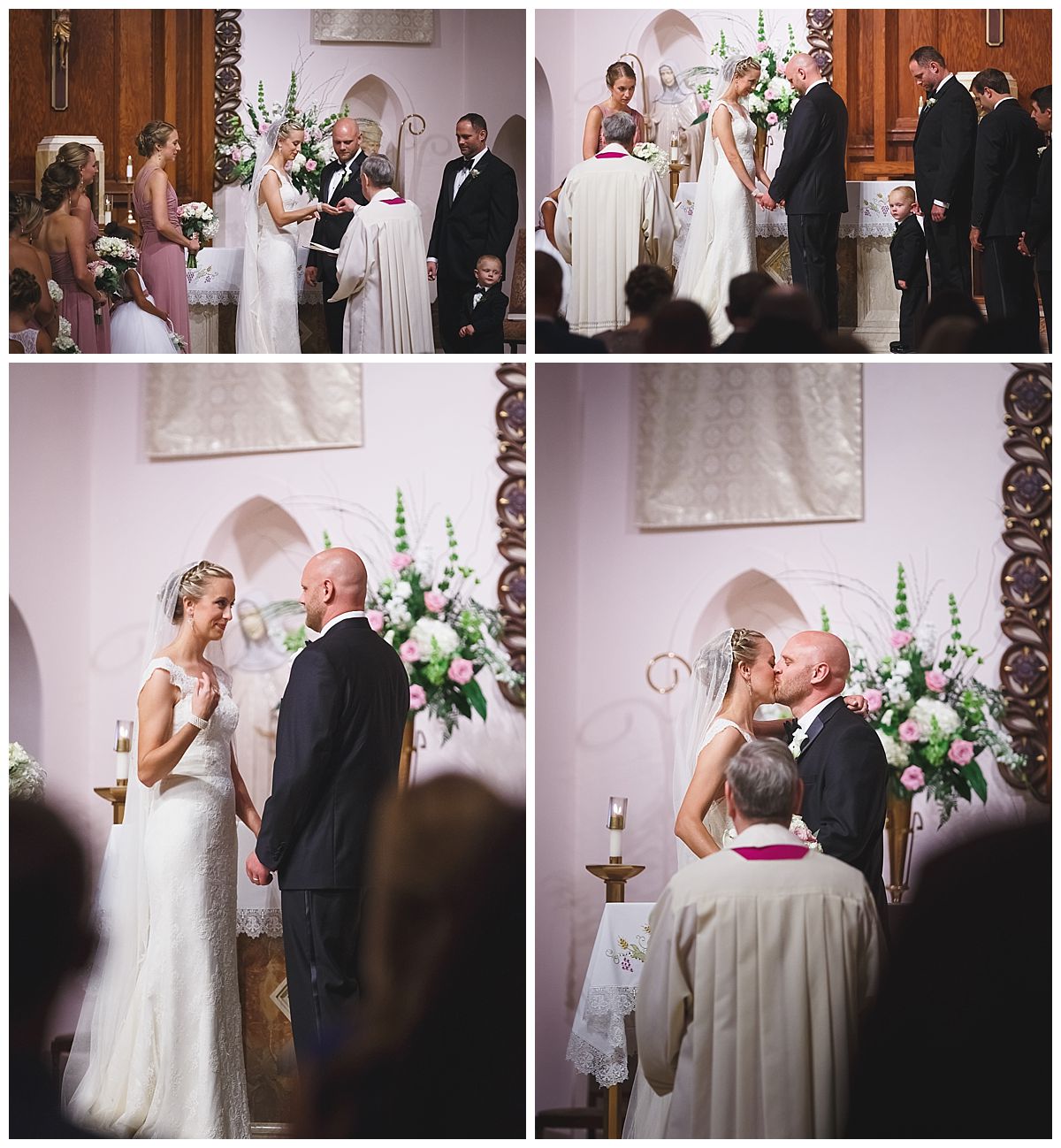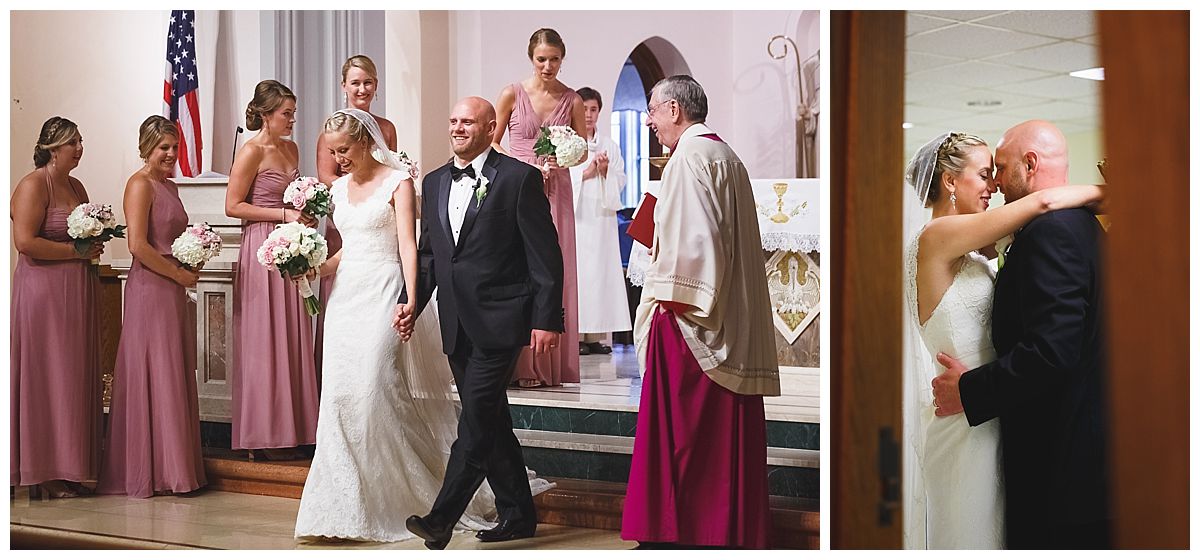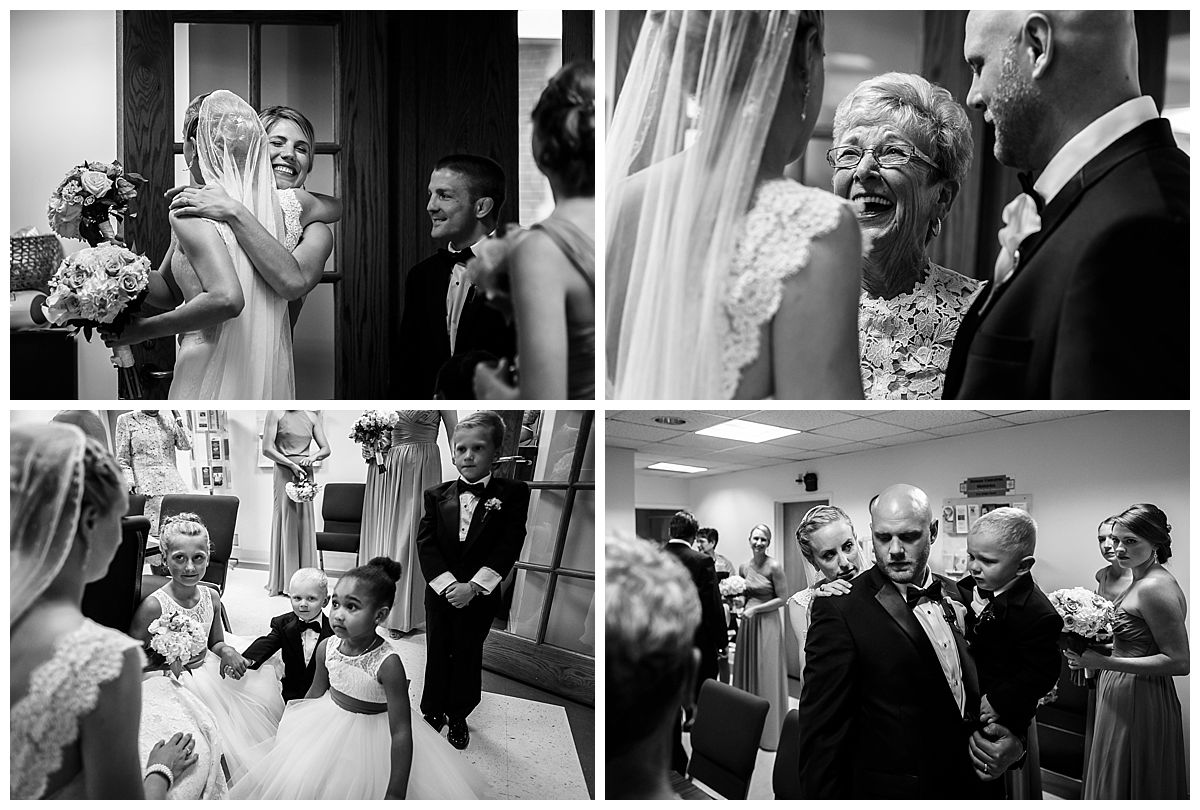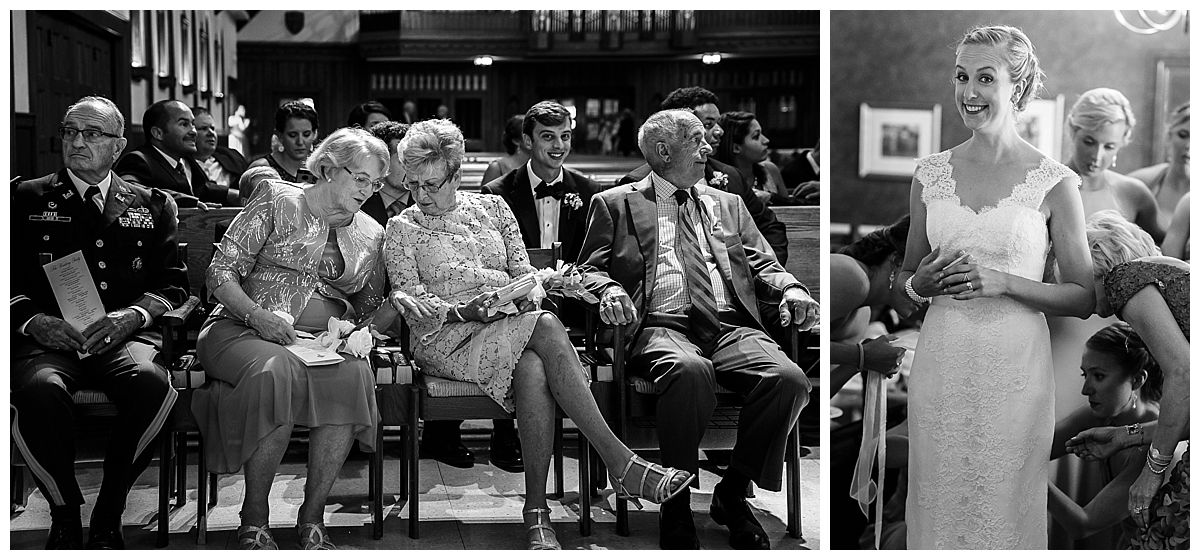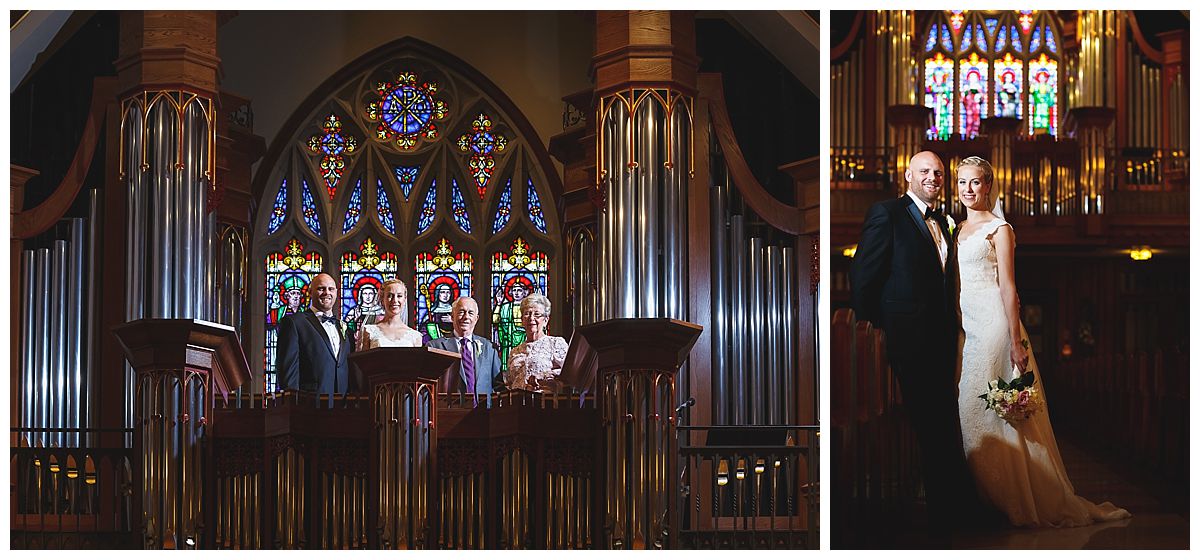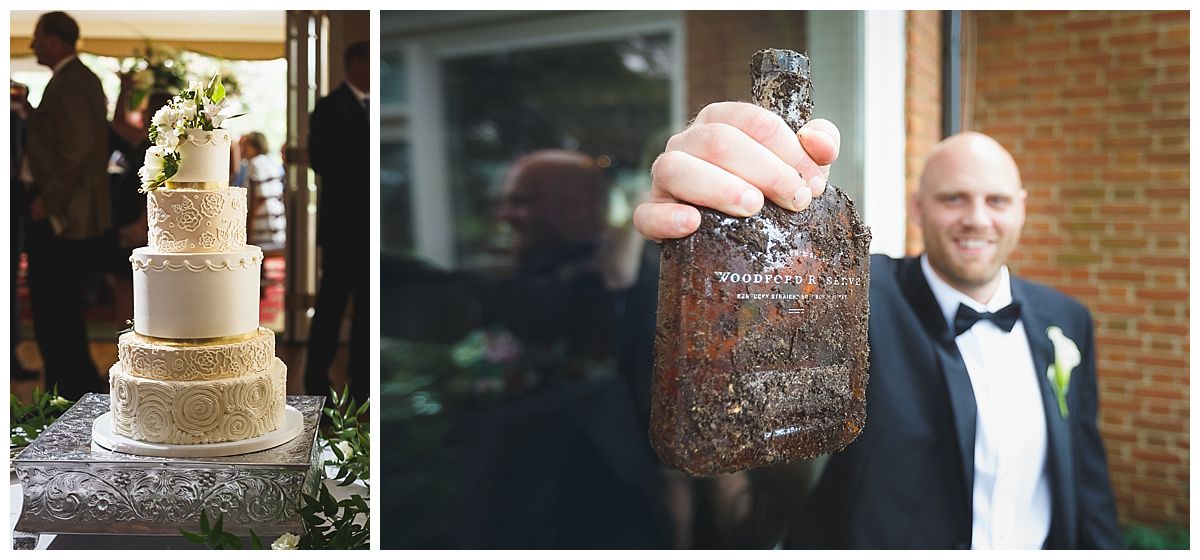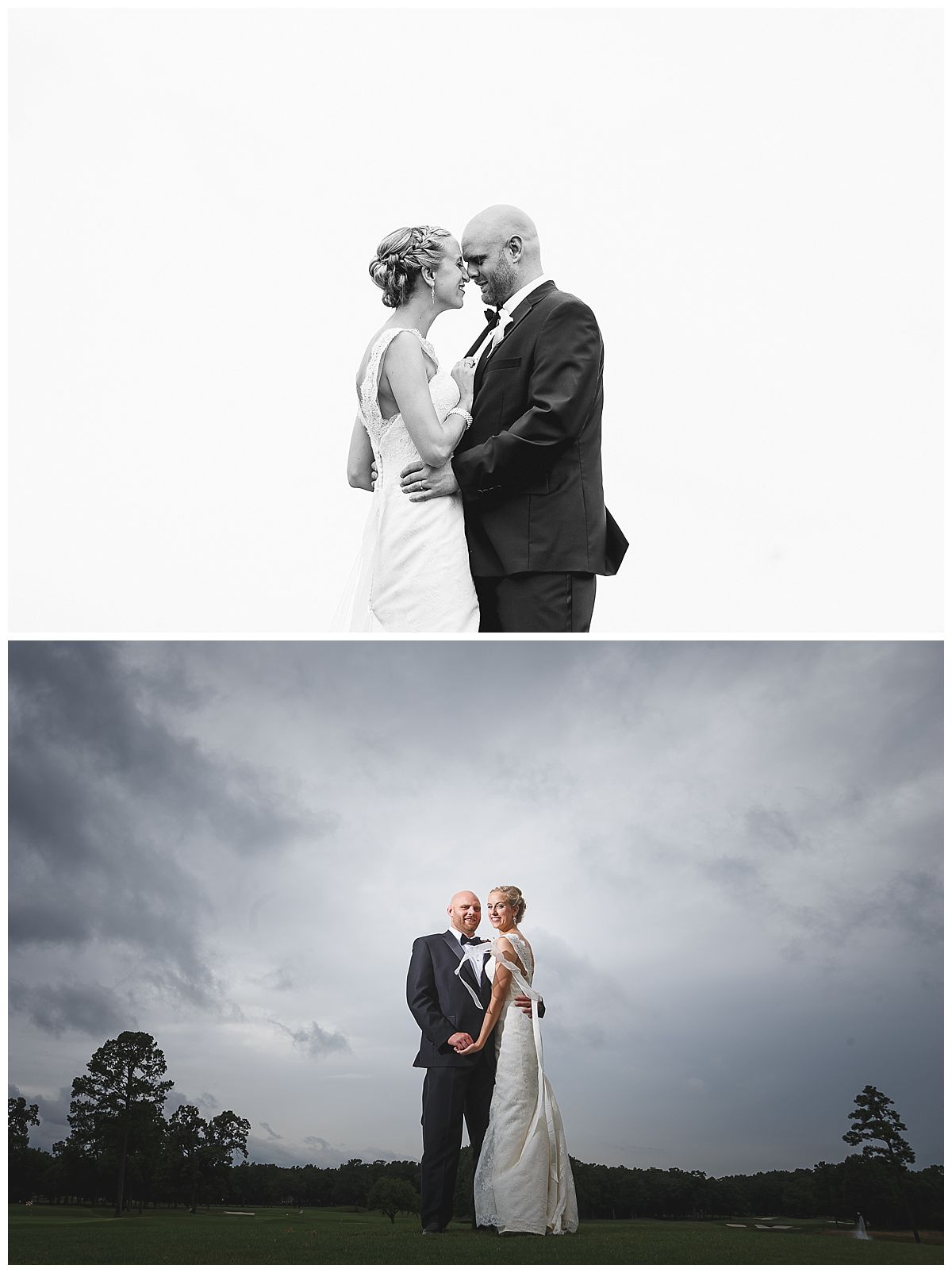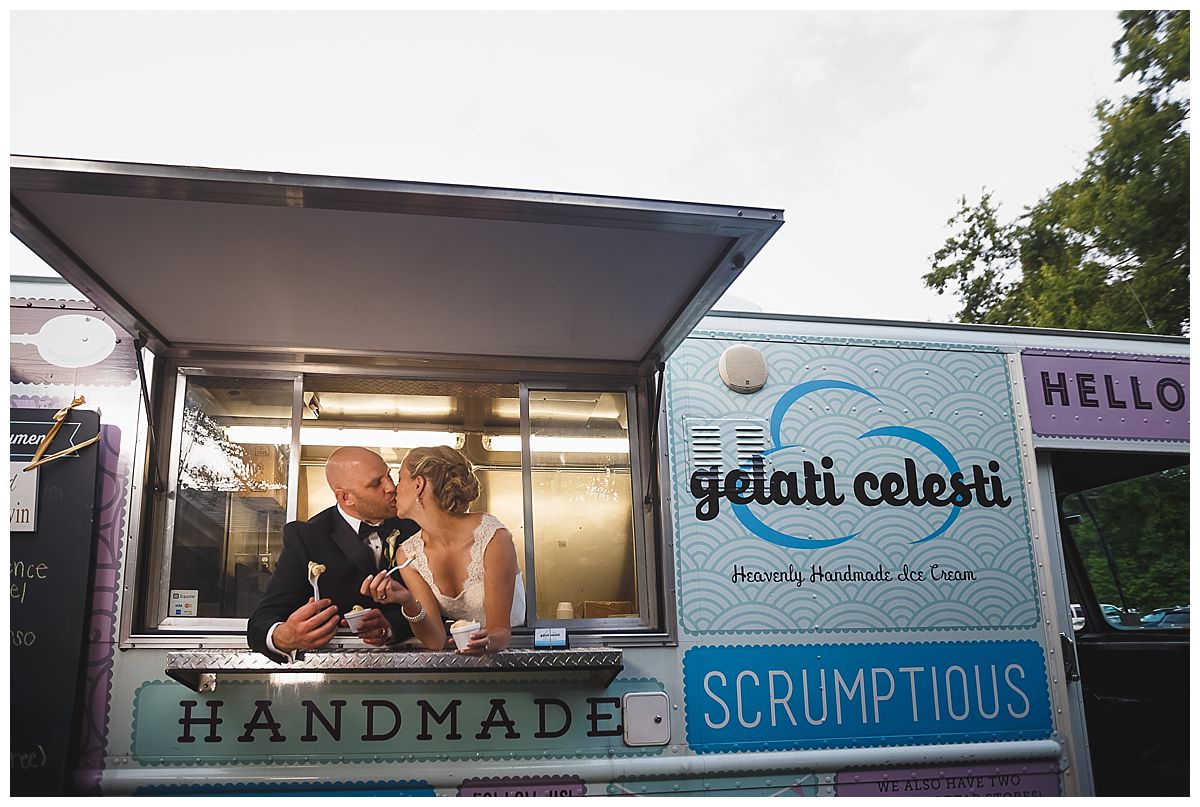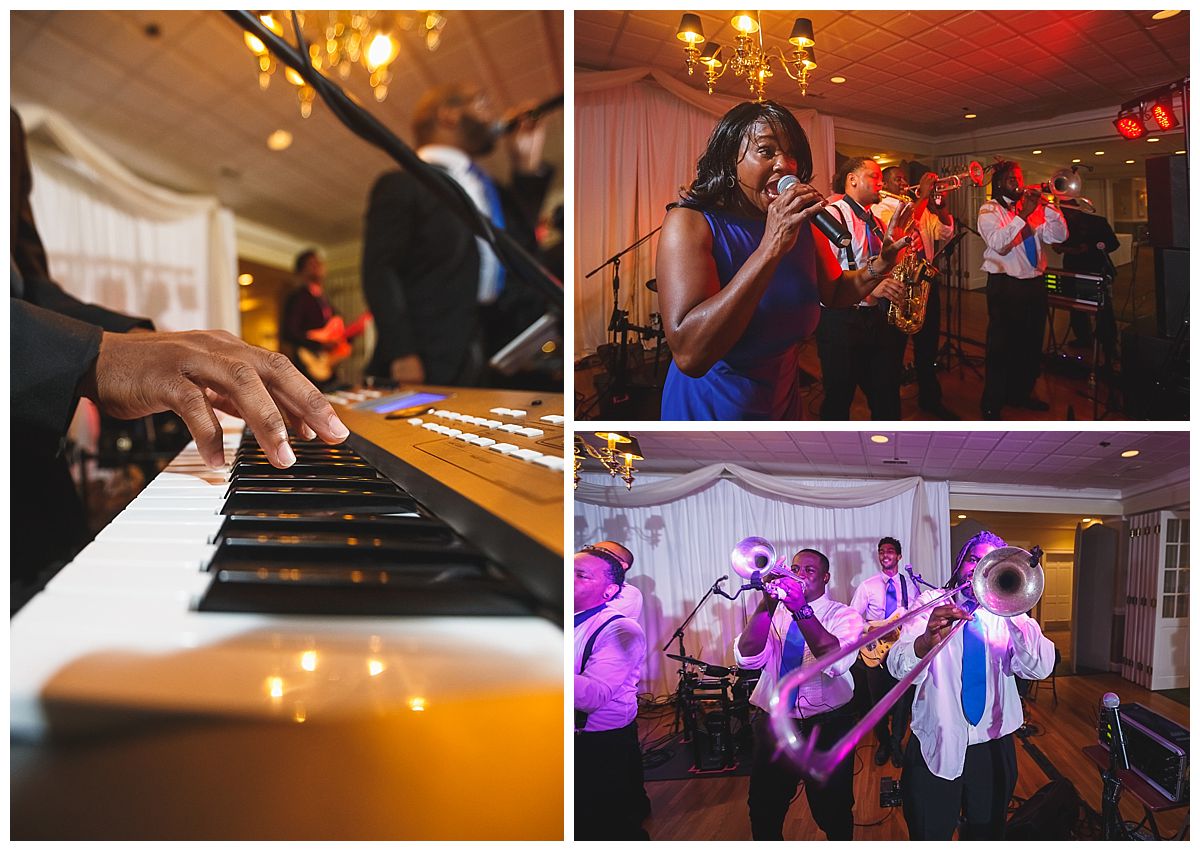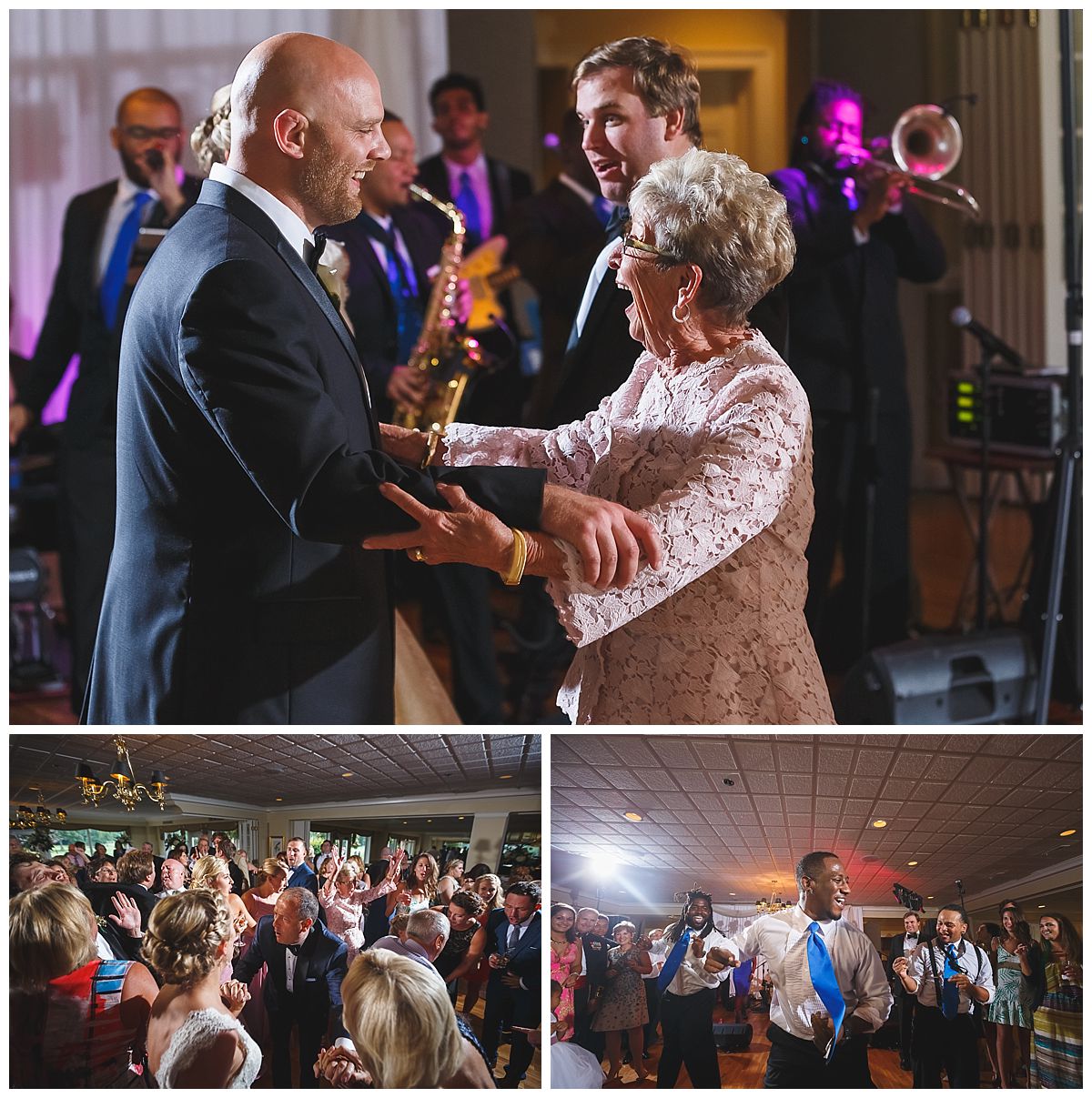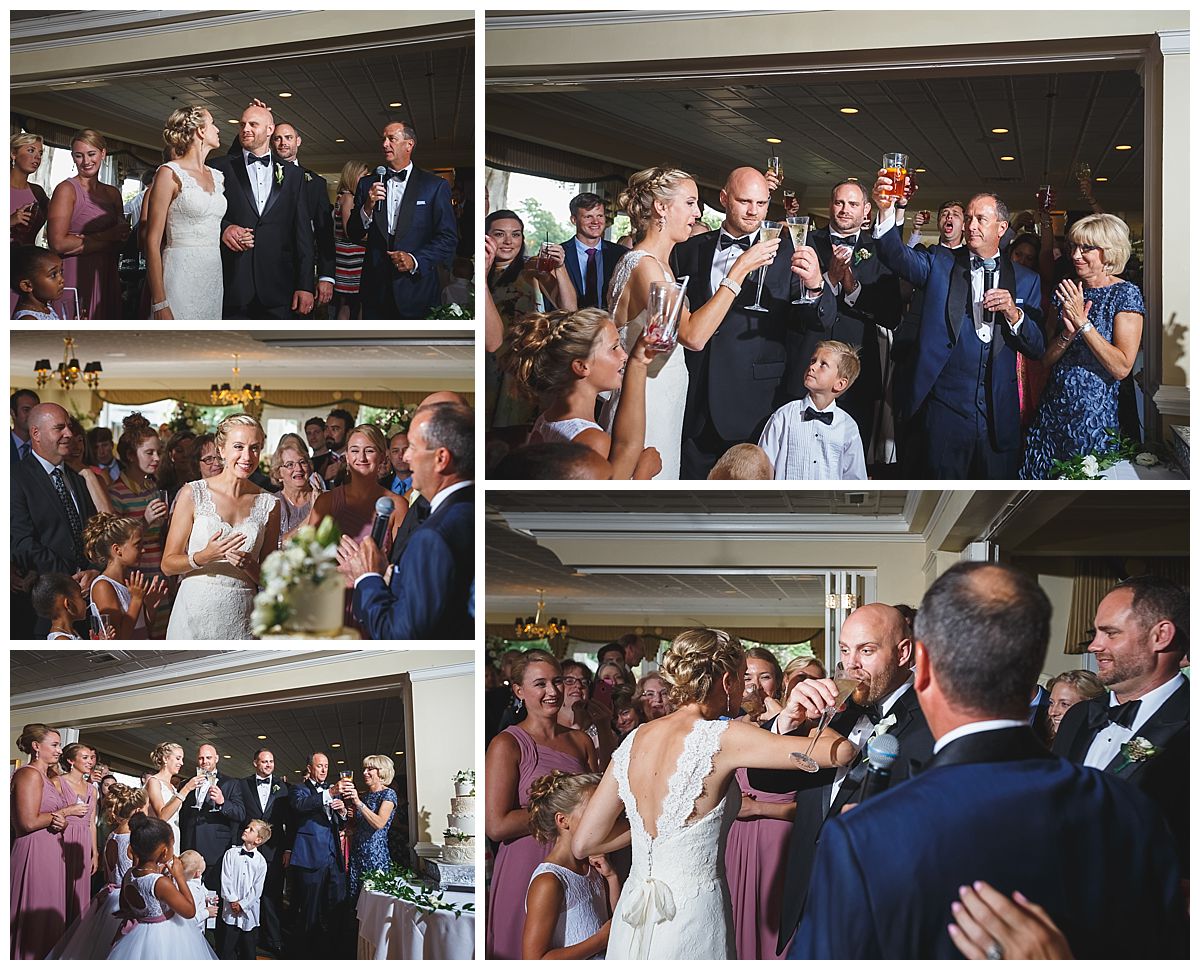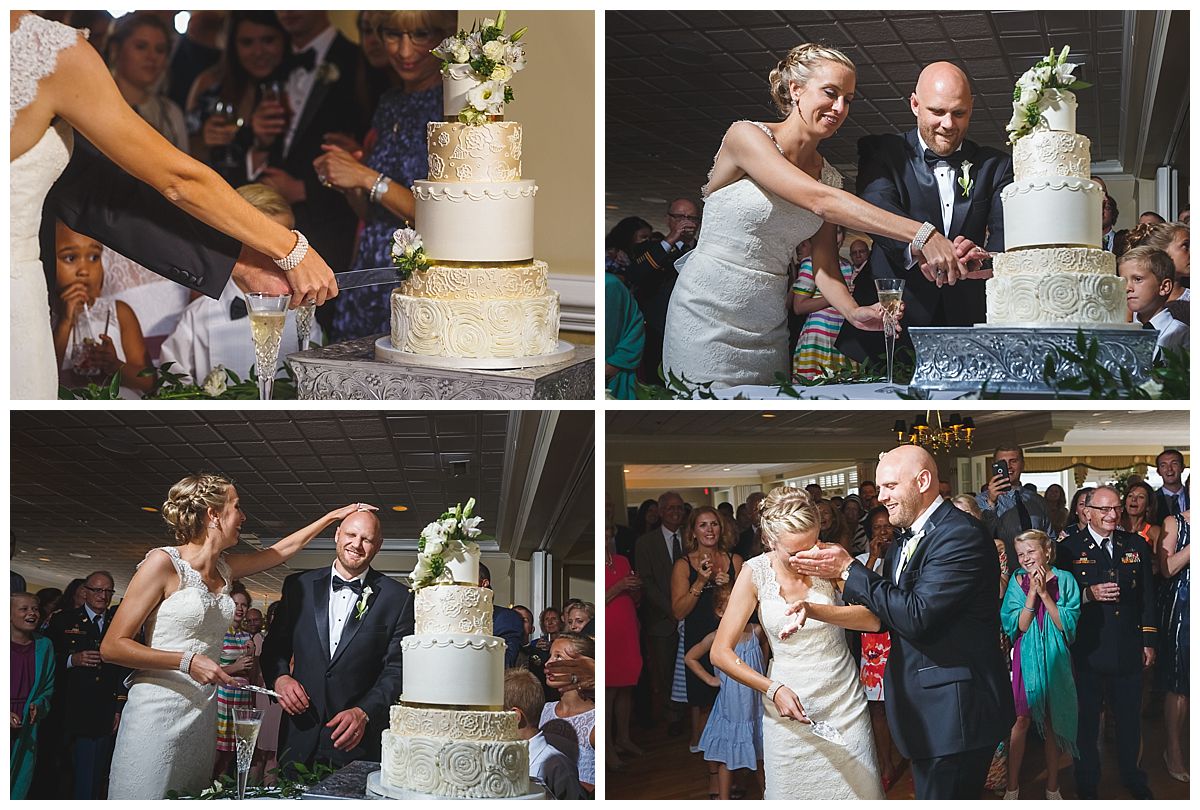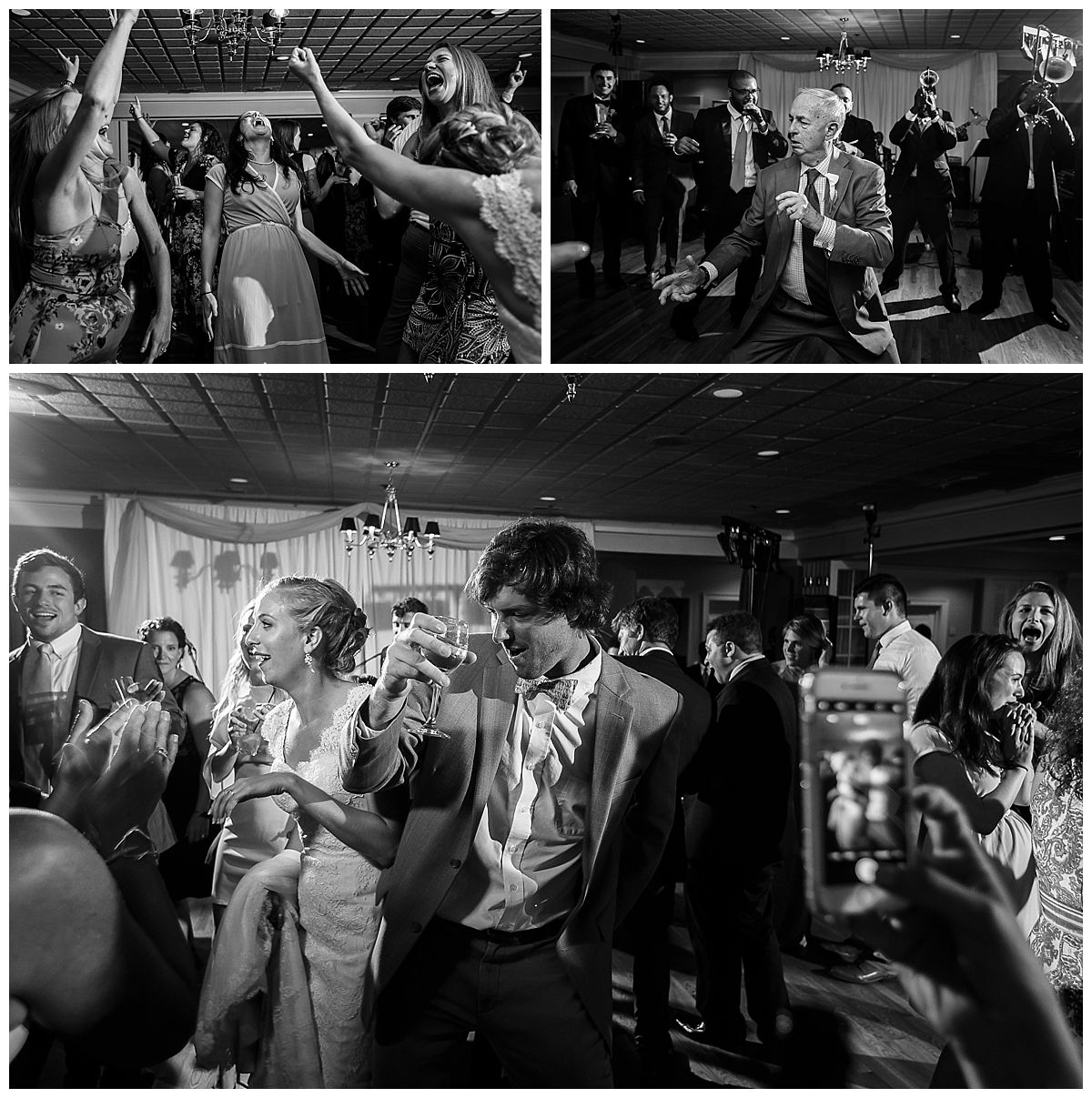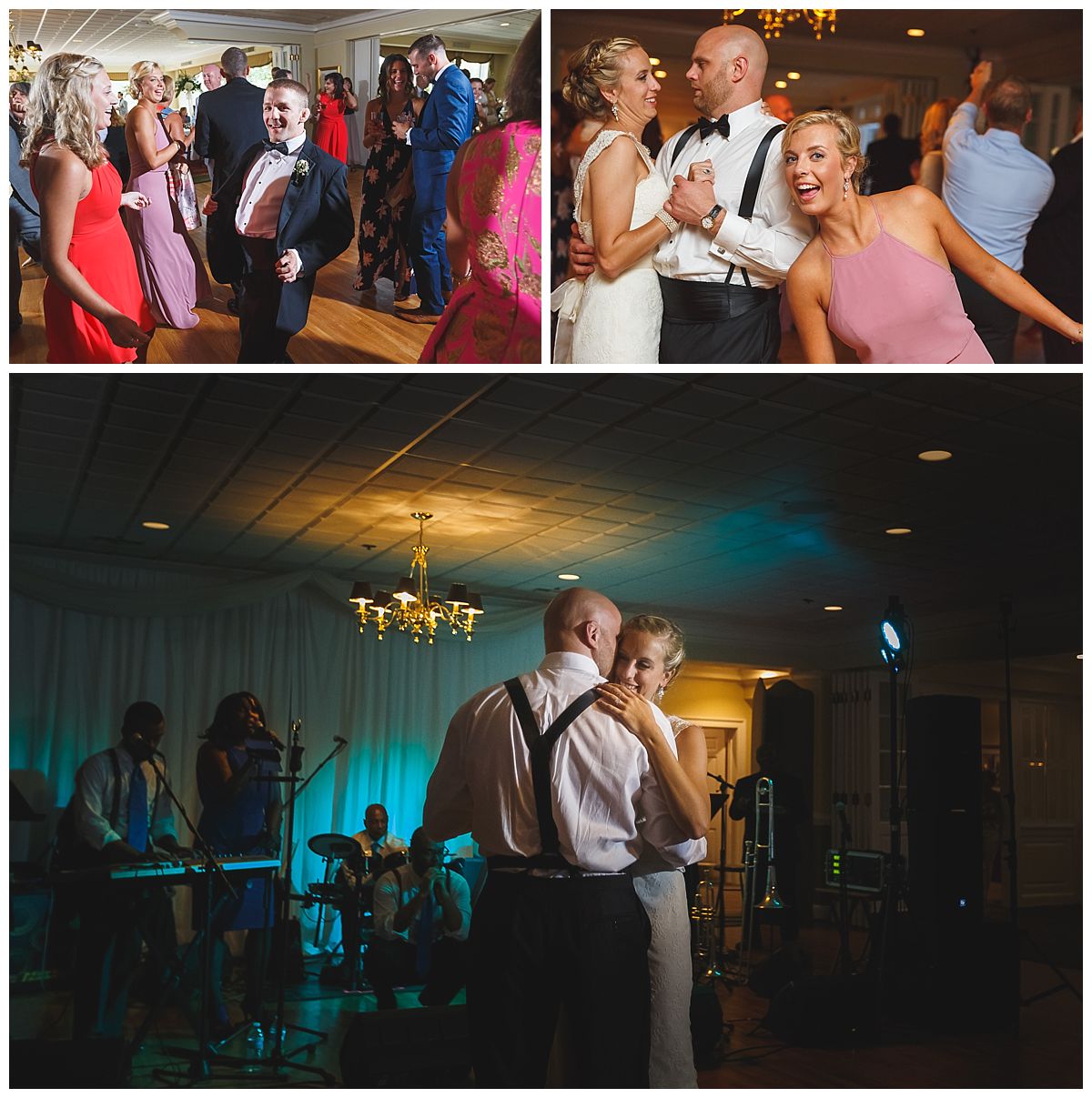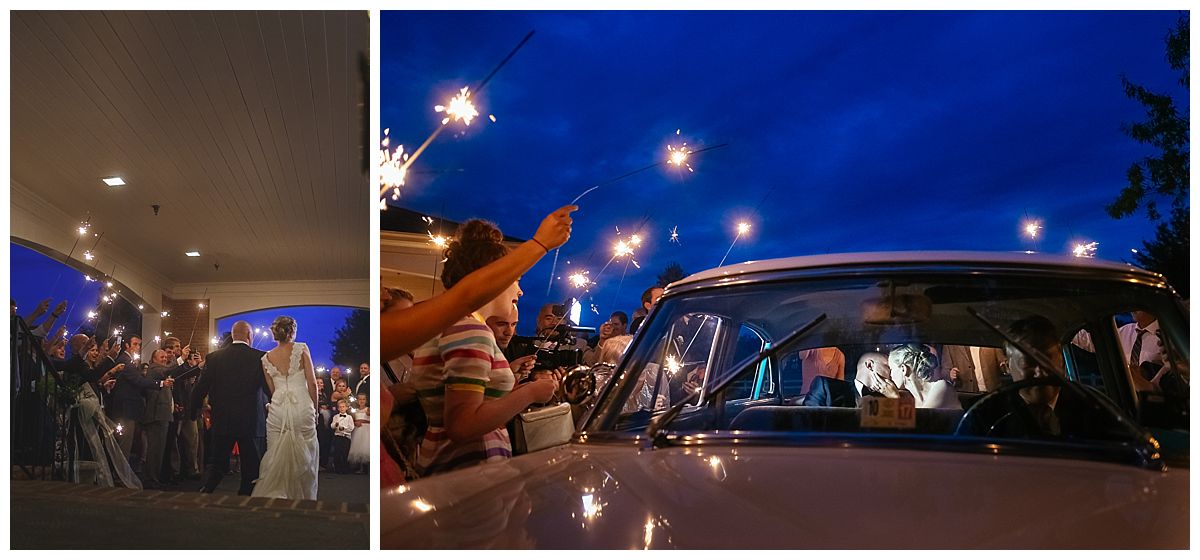 Ceremony:  St. Bridget Catholic Church
Reception:  Salisbury Country Club
Rentals:  Party Perfect and Magic Special Events
Cake Artist:  Sweet Fix
Entertainment:  Gentlemen and Their Lady, East Coast Entertainment
Hair Stylist:  Grove Avenue Salon
Make-Up Artist:  Herbert Jones
Dress Designer:  Amy Kuschel
Dress Salon:  Annalise Bridal
Bridesmaids Attire:  Vow to Be Chic and Monique Lhullier
Grooms Attire:  Jos A Banks and Lucchesse Boots
Ice Cream Truck:  Gelati Celesti
There are certain things you expect on a wedding day – you expect two people to get married and you expect them to have a party.  There are certainly a thousand other little details that go in to it, some which take months of planning in fact, but that is the essence.  Everything before, in between, and after those two things is what gives the day its particular character and charm.  I feel that my job, at least one of several rather important ones, is to capture that character and charm in the form of still images.  In my not-so-humble opinion, it's the job of every wedding photographer to not simply check the boxes as if every weekend is the same.  No two people, no two couples, and no two weddings have the same story.  And that is also why after 13 years and over 400 weddings…I still absolutely love what I do.
On that note, the highest compliment I can receive is when a prospective bride and groom tell me that, even though they don't know the couple in the pictures, they feel like they know them. It means that I've done what I set out to do – to reveal the particular character and charm of the day.  In the case of Abby and Curt…honestly I did my absolute best.  There is just so much story.  Abby and Curt and their young relationship that took some twists and turns.  The accident that almost took Abby, her triumphant recovery and Curt staying by her side through it all.  Their love story that culminated in this day.  Look at their faces as Dad and then Curt see her for the first time.  The special dance she performs for him to tell him how much he means to her.  The sheer spectacle of emotions and laughter.
Did I say I love what I do?  I'm not sure that's strong enough.  I hope it shows.  I think it does.
Ceremony and Reception:  Dover Hall Estate
Event Planning and Design:  Events by Elizabeth Palmer
Catering:  Mosaic
Rentals:  Classic Party Rentals
Florals:  Coleman Brothers
Cake Artist:  Sweet Fix
Hair and Make-up:  Black Bird Salon
Dress:  Family Heirloom redesigned by Fariba Designs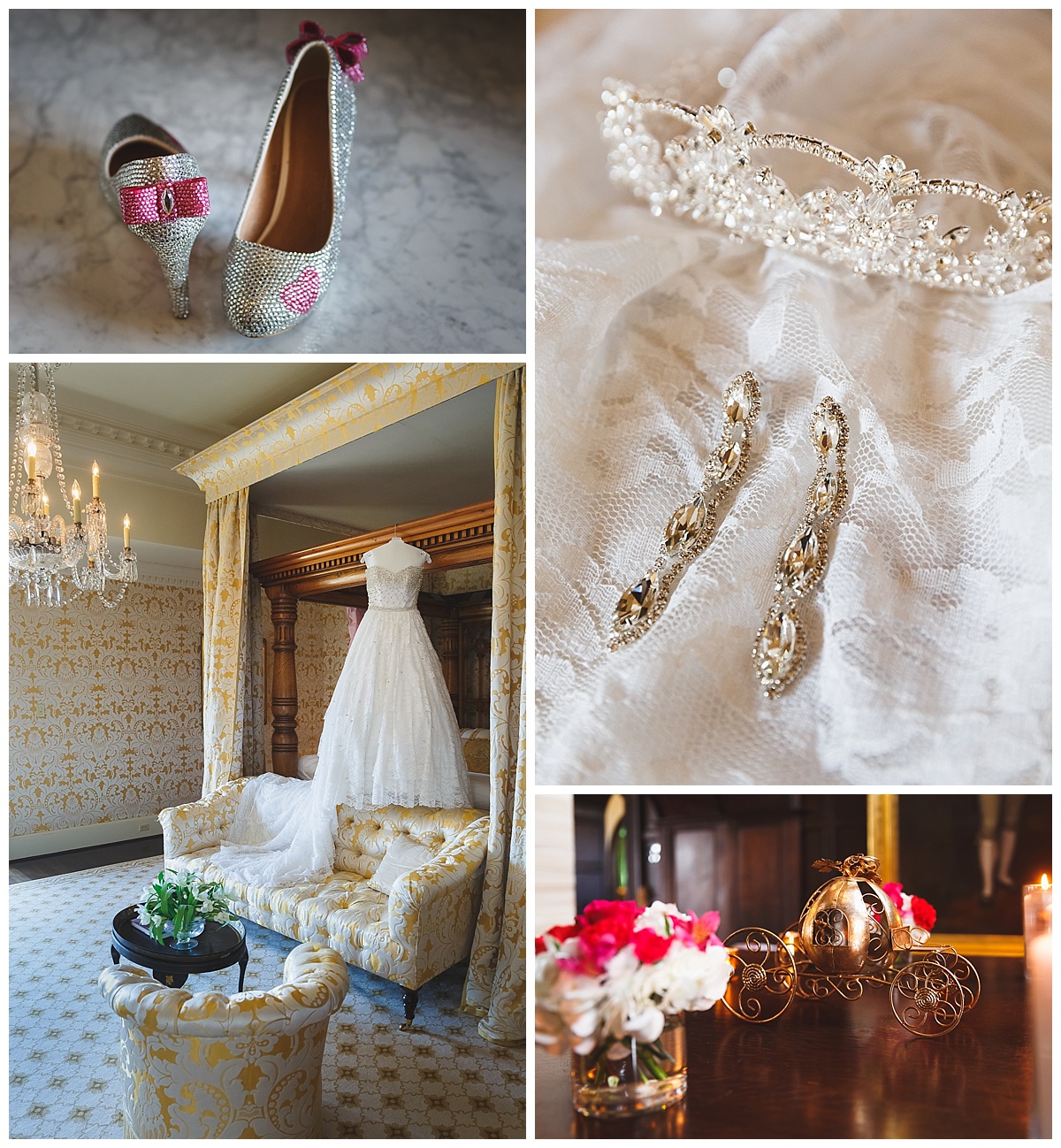 As you may already know, one of the loveliest things about being a wedding photographer is how it often brings you to places you wouldn't expect.  Abigail, who found us through one of our dear past couples, is from Houston, TX.  Oscar hails from Palm Springs, CA.  So, what do you do when you want to provide a great middle ground for friends and family to get together for a beautiful wedding day?  Well, you pick the quaint little Alabama town of Auburn, of course 🙂
Given that neither of them went to school there nor grew up there, I obviously had to ask.  Although the Smiths are from Houston, her grandmother and grandfather are graduates of the university.  And it just so happens that Abigail's grandmother, Jule Collins Smith, happens to be the namesake of the fine arts museum at Auburn.  So, what better way is there to honor and remember family while also choosing what turned out to be an absolutely stunning backdrop for the reception.
We have to say a big thank you to Lauren and Jason Miller, the wonderful couple that introduced us to Abigail. It was lovely seeing you two, as always.  Let's make getting together at weddings a habit, OK?  And I also promised one of our photographer friends here in Richmond, Brad and Allie Strouse of Strouse Photography that I'd give a little "WAR EAGLE" shout out on the blog.  I'll expect a number of very loud and angry "ROLL TIDE" messages (GEAUX Tigers will also be in large supply, I'm sure) in my inbox shortly.  So thank you Brad and Allie 🙂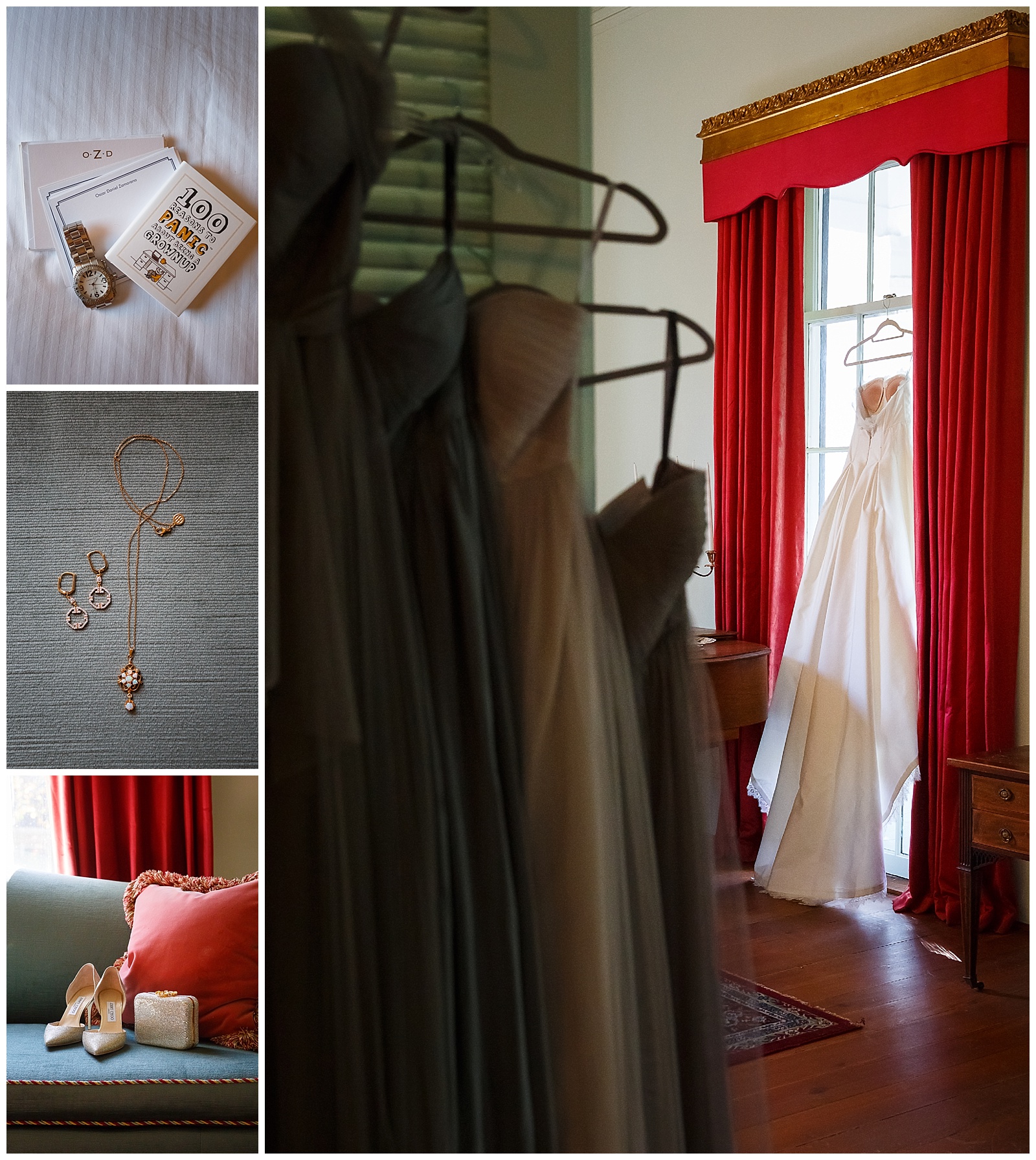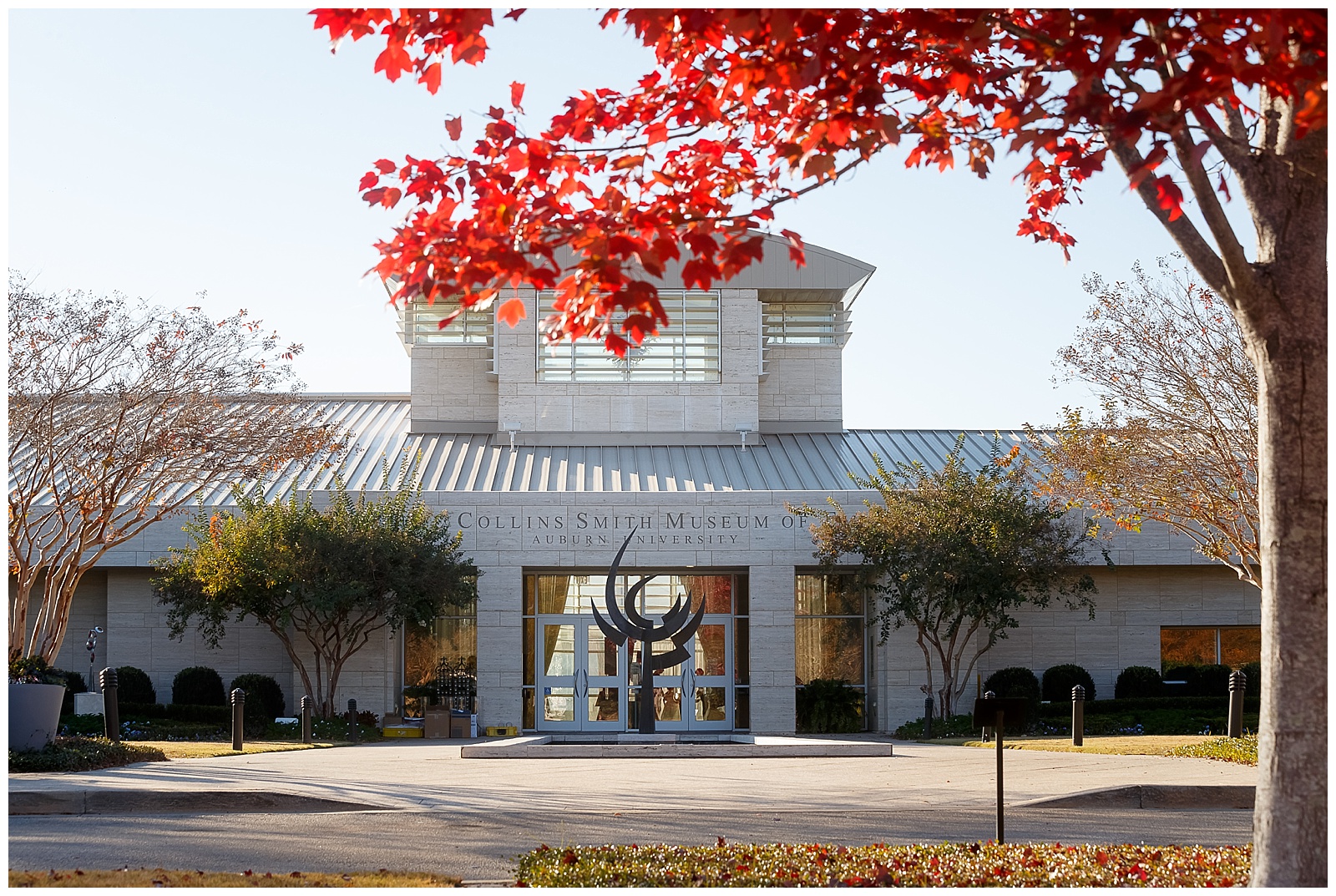 It's damn near impossible to try to encapsulate an entire year in just one post, slideshow, or really anything short of a 12 week series.  But, I'm going to share this with you and keep in mind…there are a ton of images here.  We just could not cut it down any further and still feel like we represented the broad range of beautiful locations, wonderful couples, and completely stunning designs and details.
So, if you have a minute and a great cup of coffee or glass of wine, then take the time to share in our 2016.  We hope you can feel and see how much we love what we do in each and every image.
Happy New Year to everyone.  We hope it's your best so far.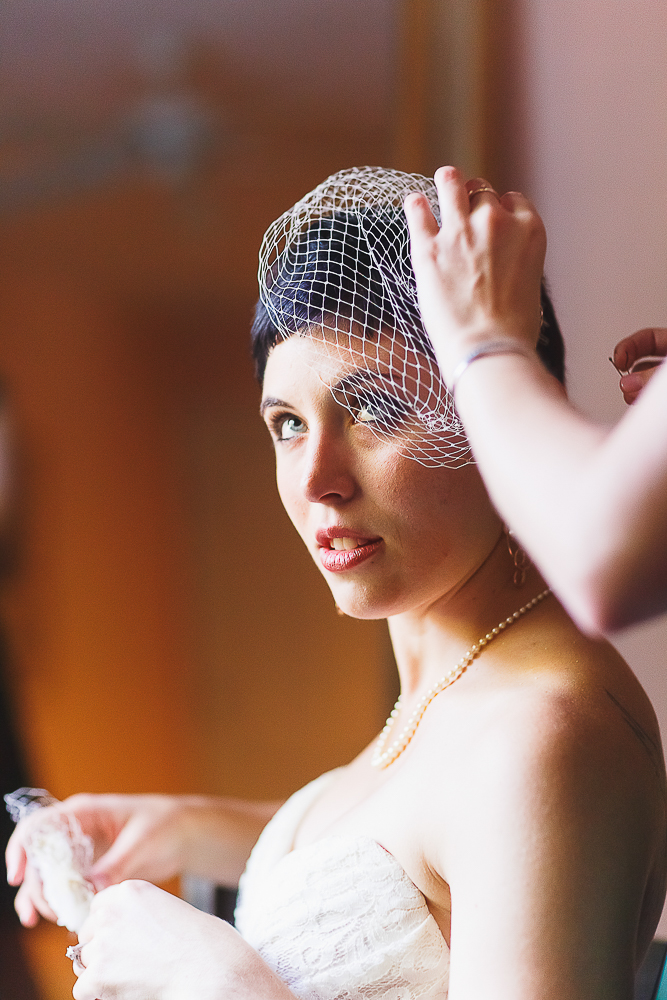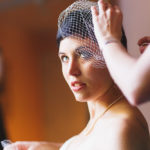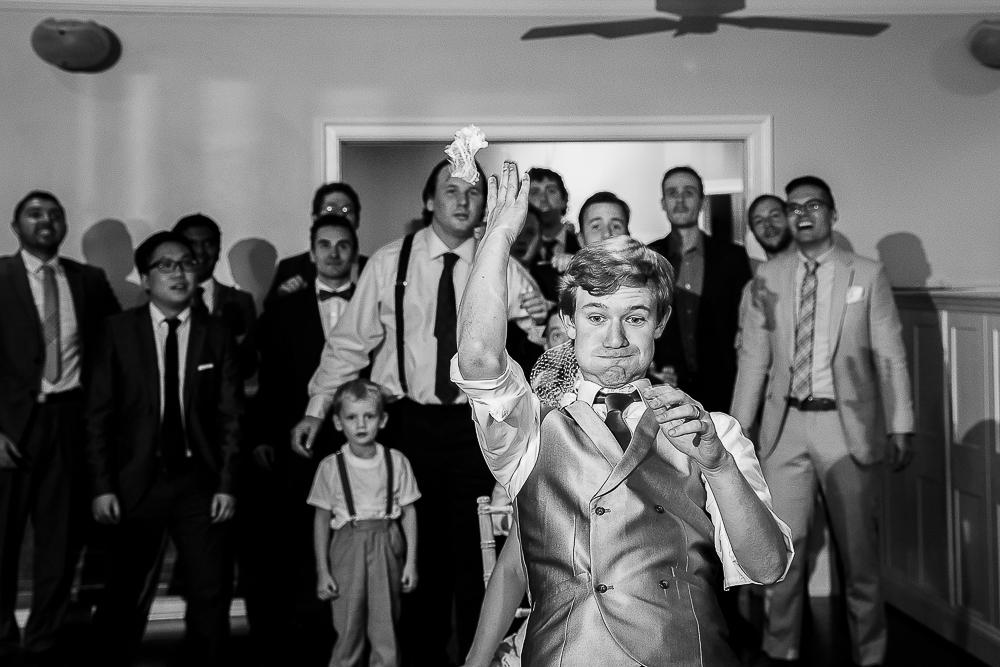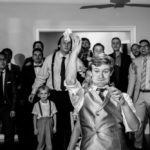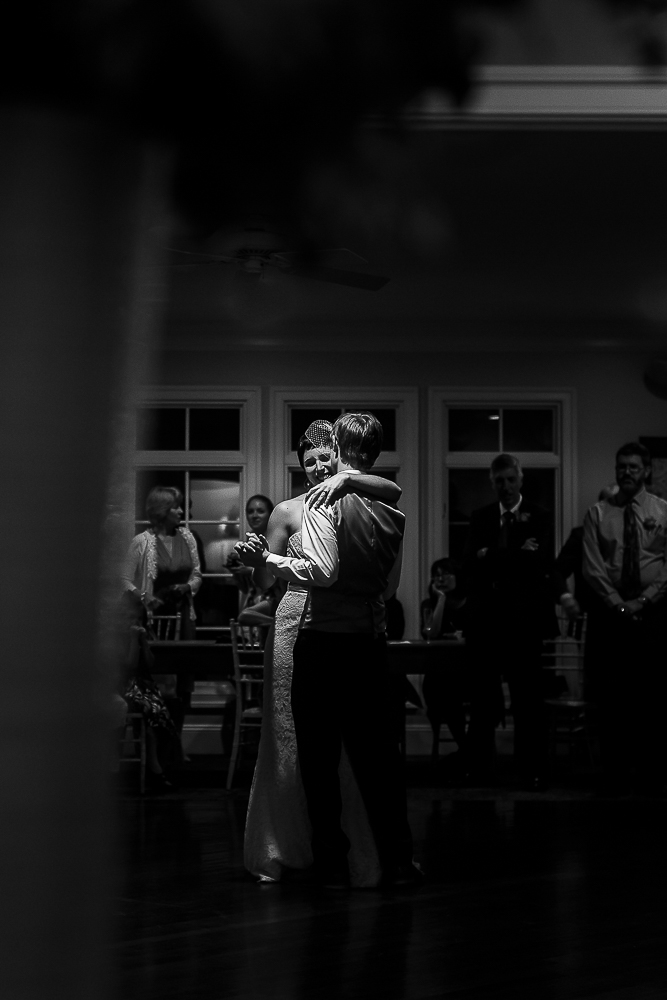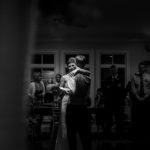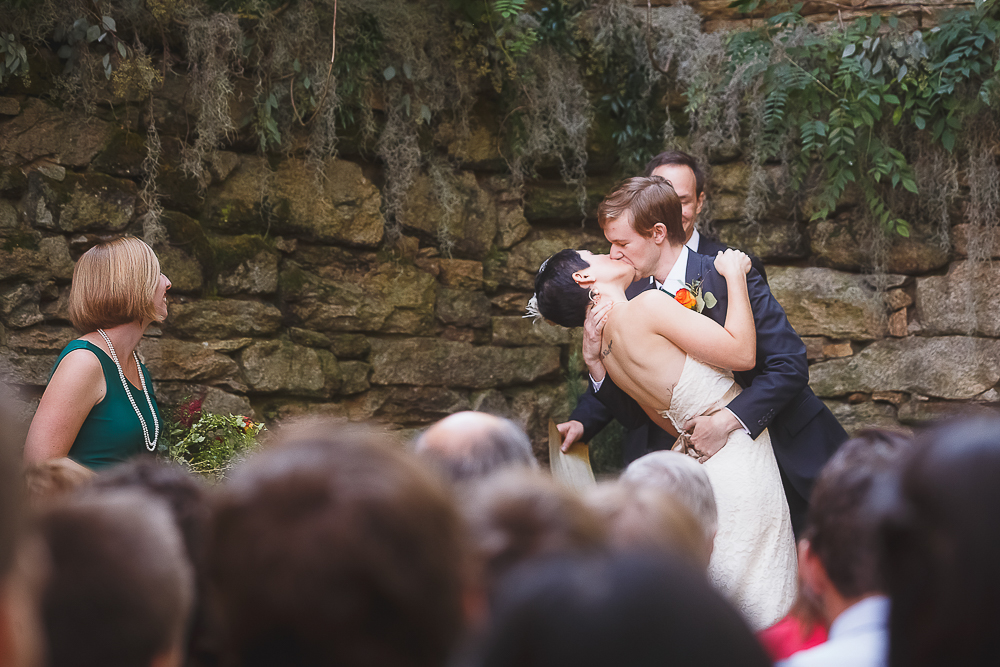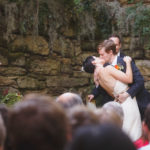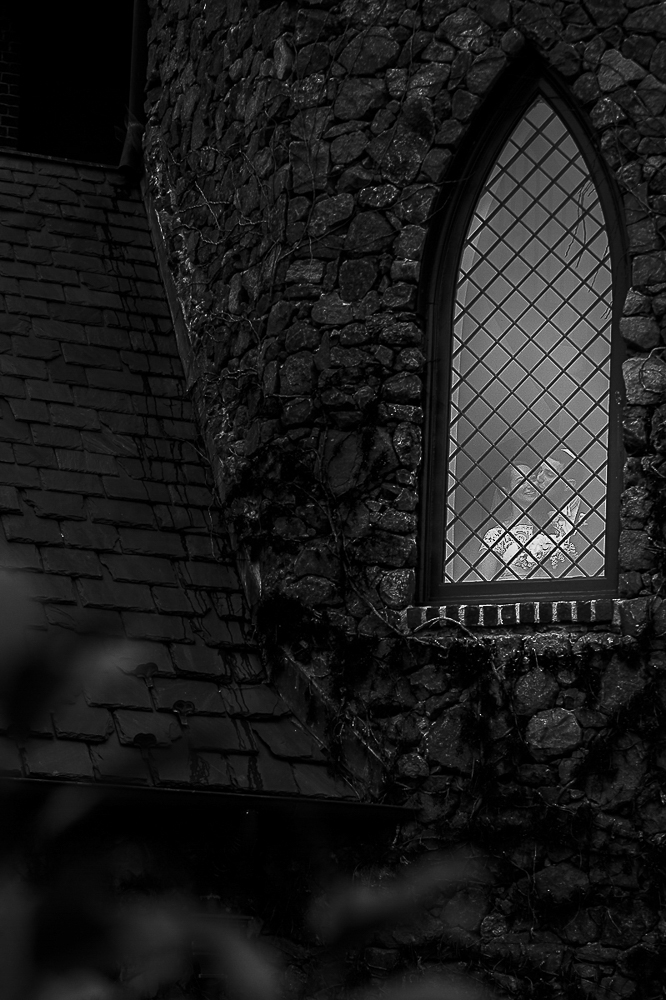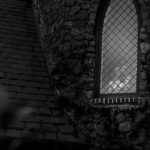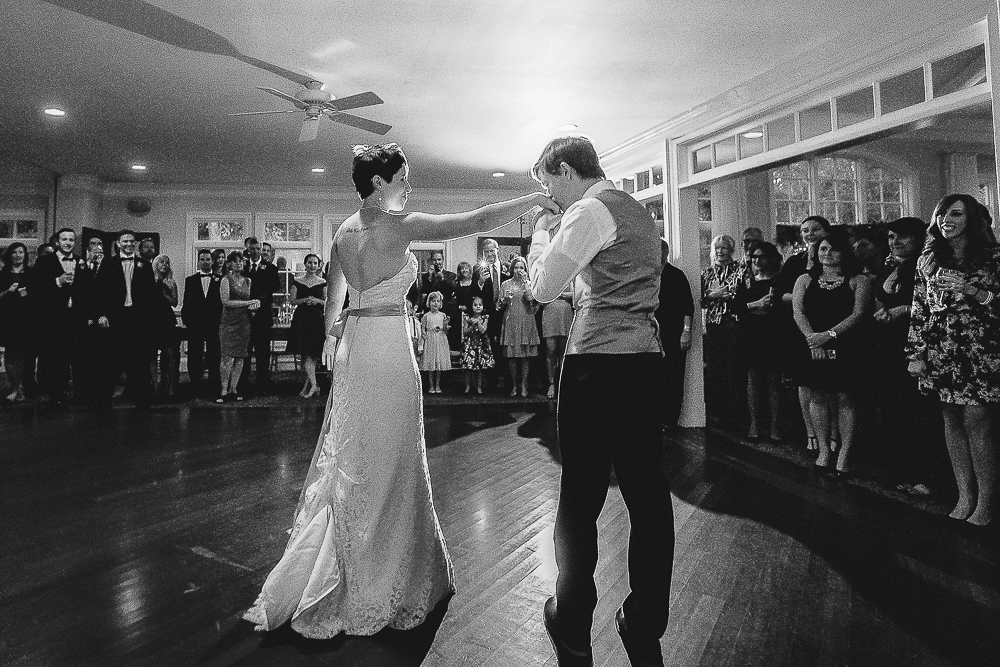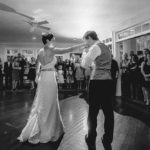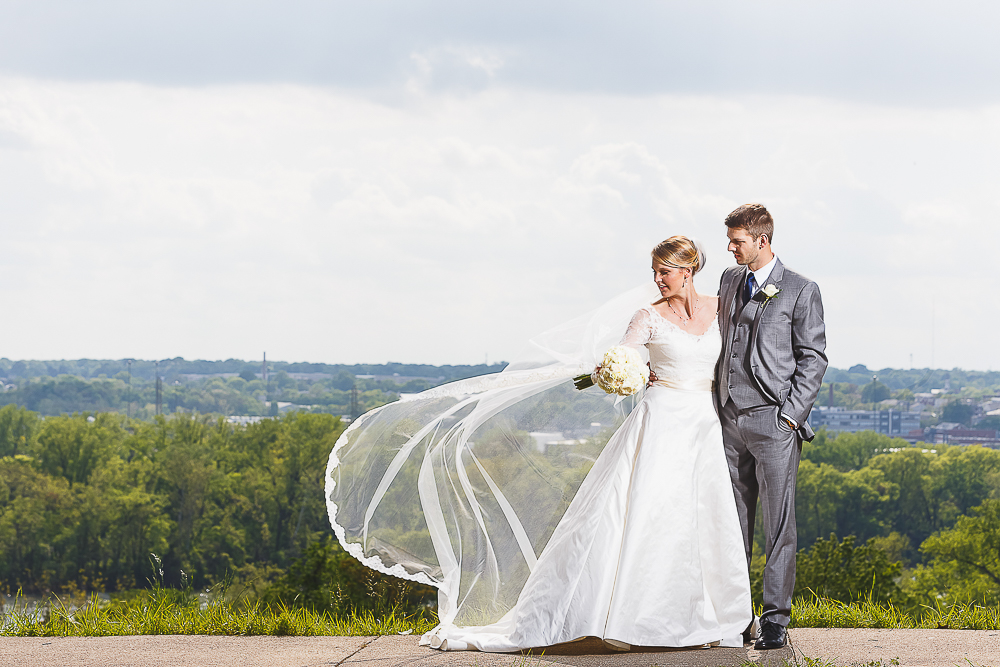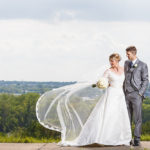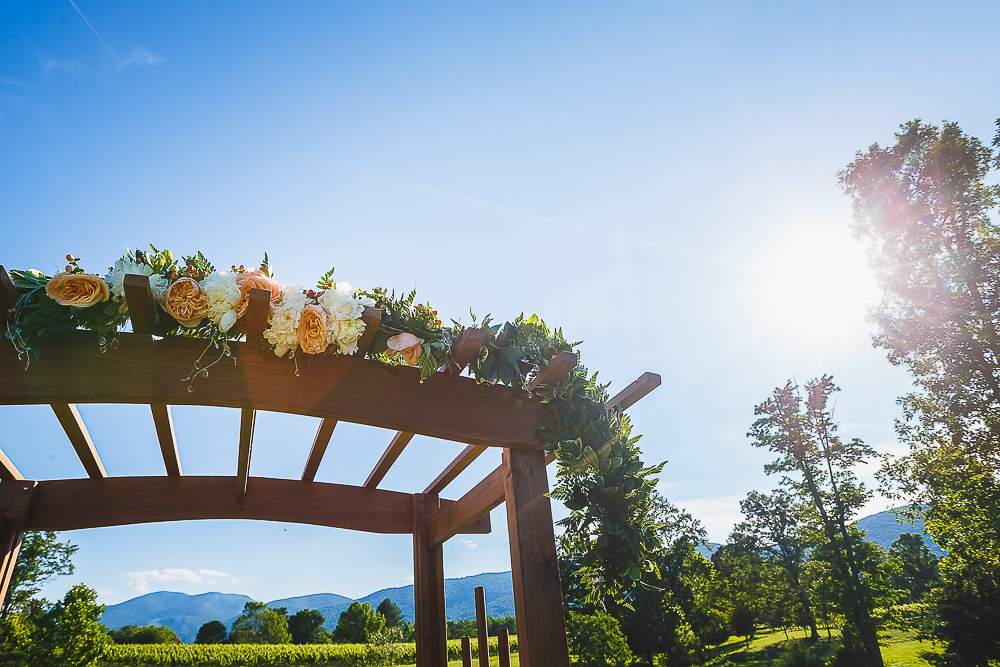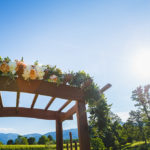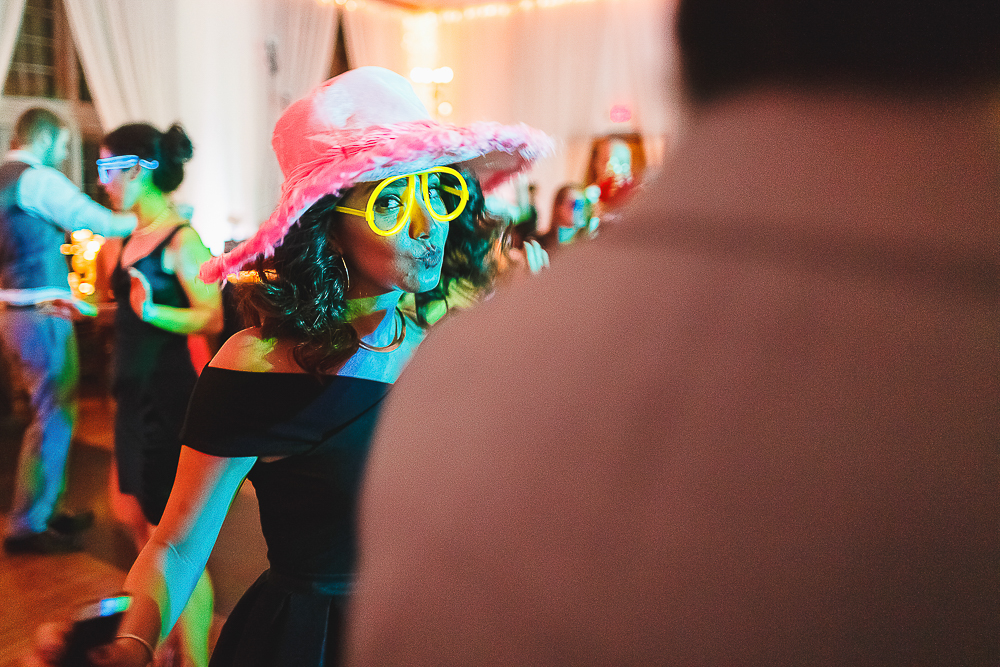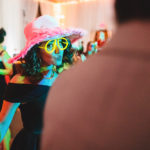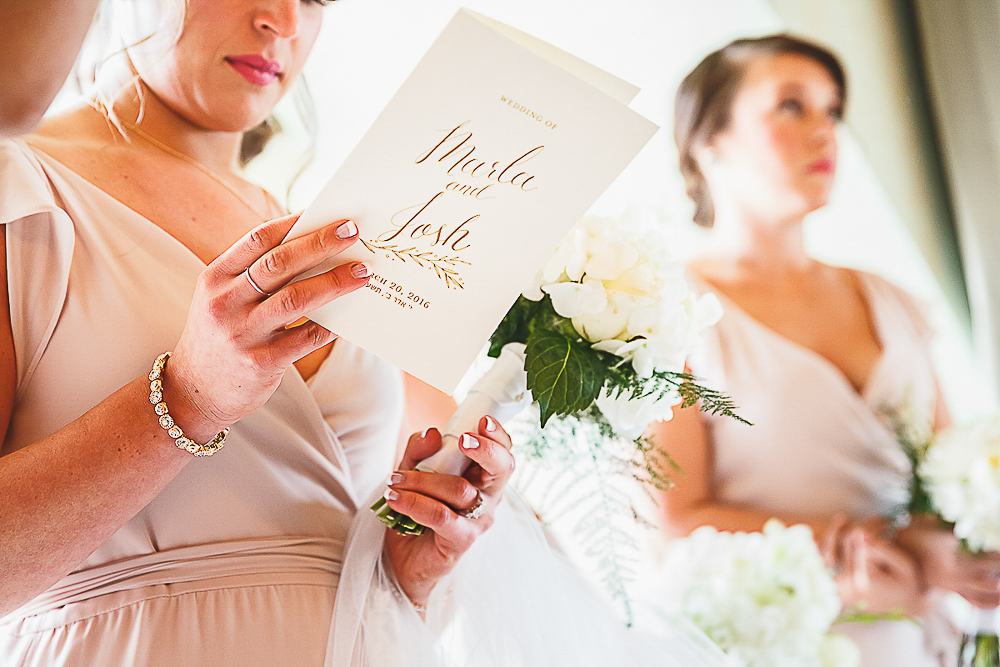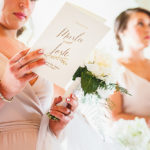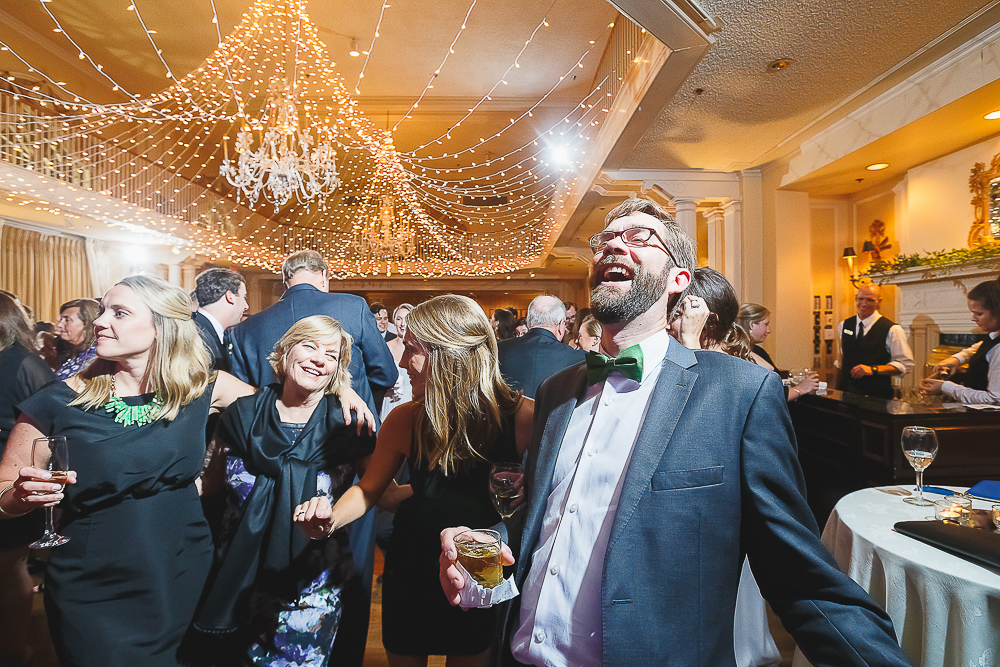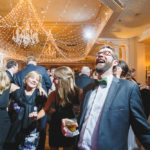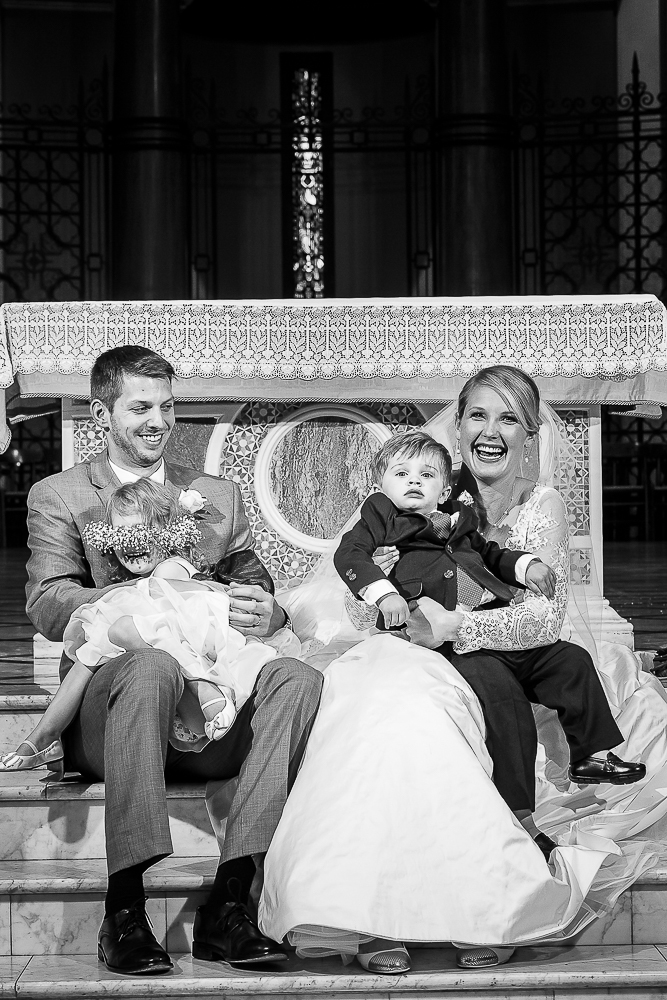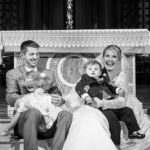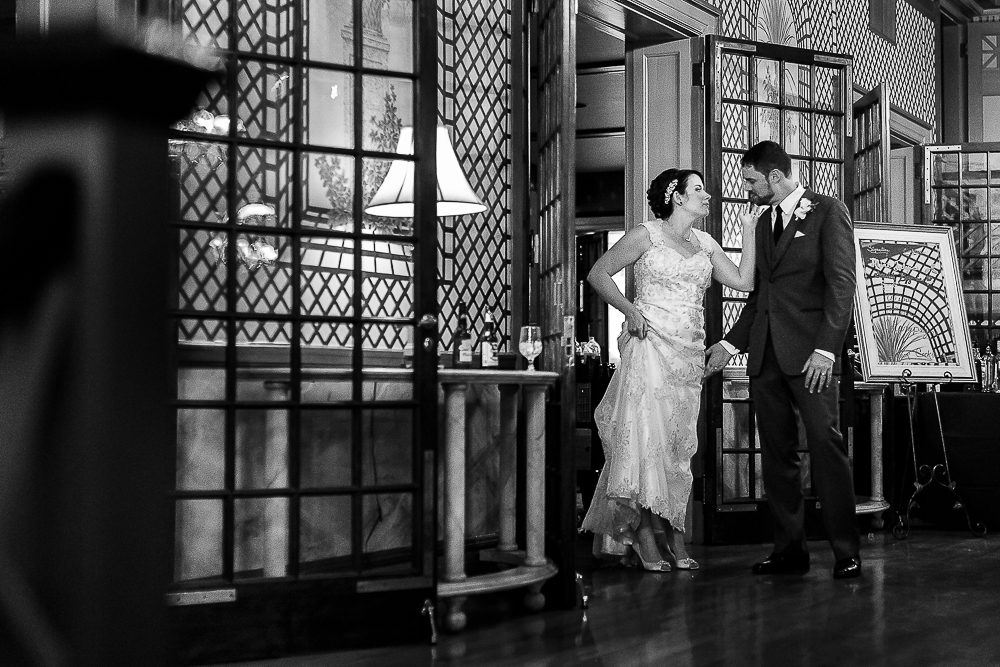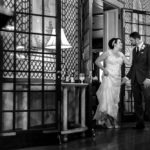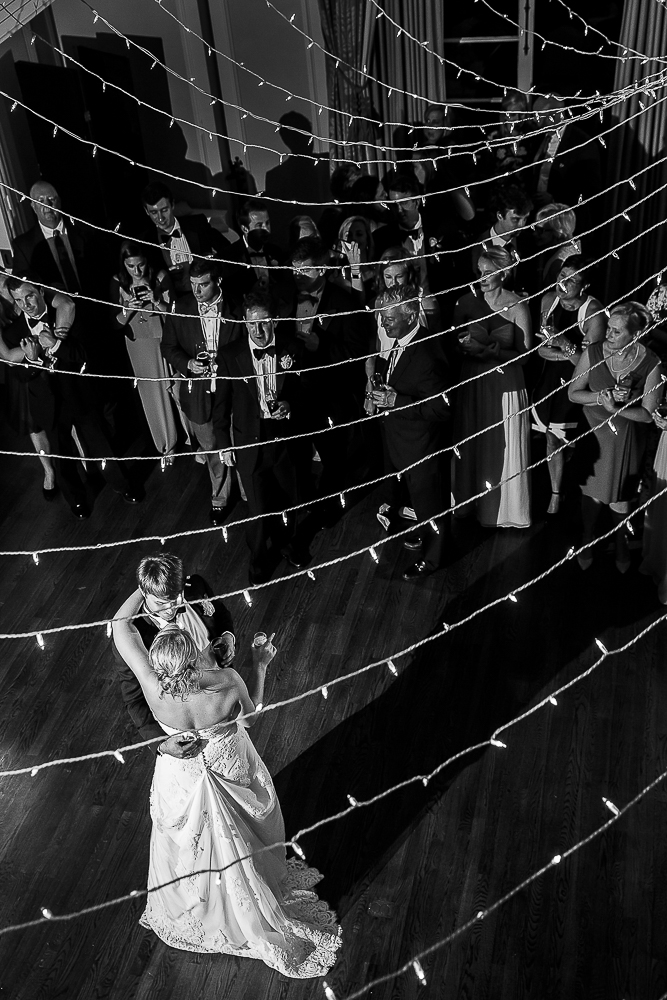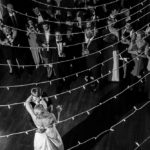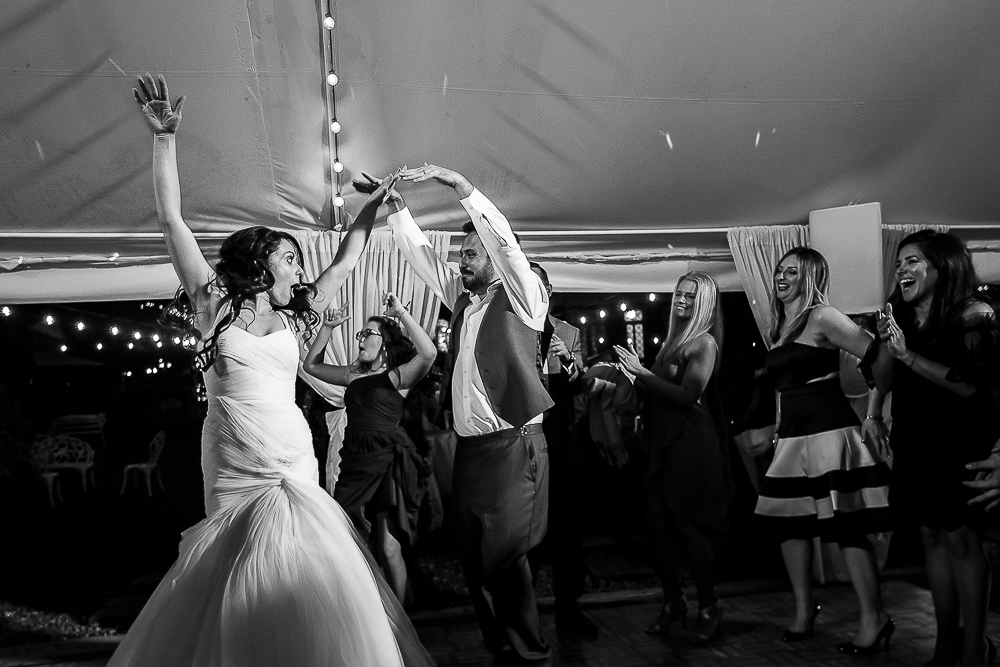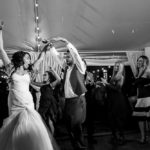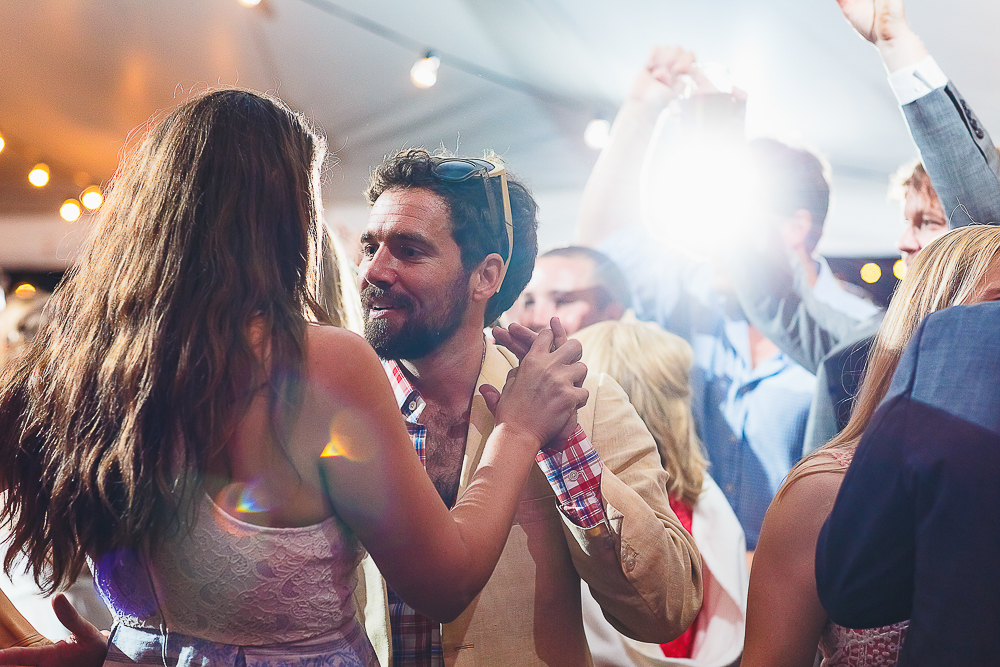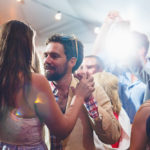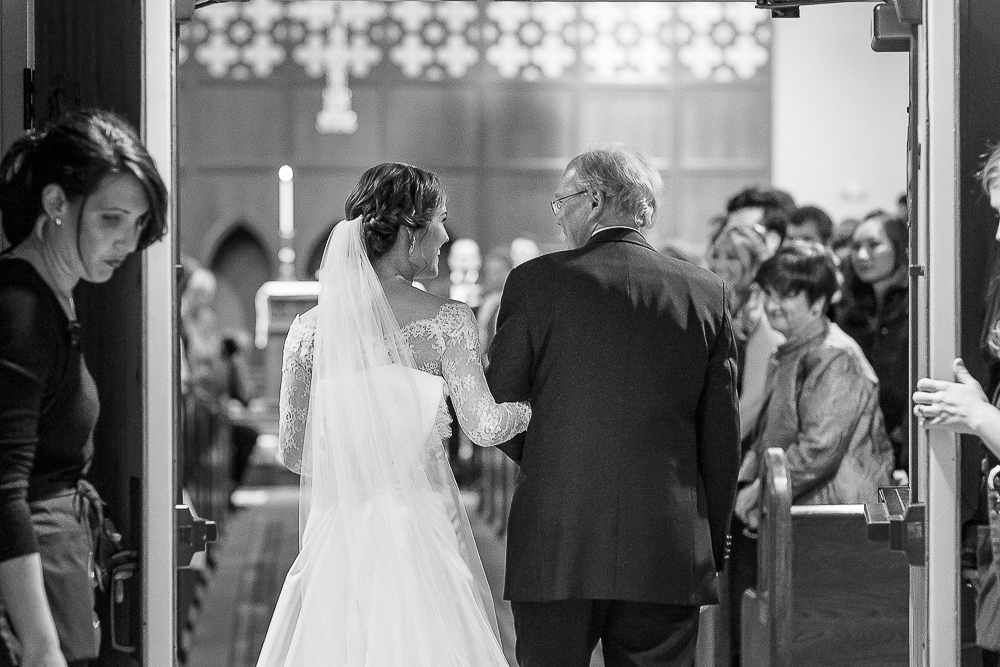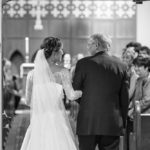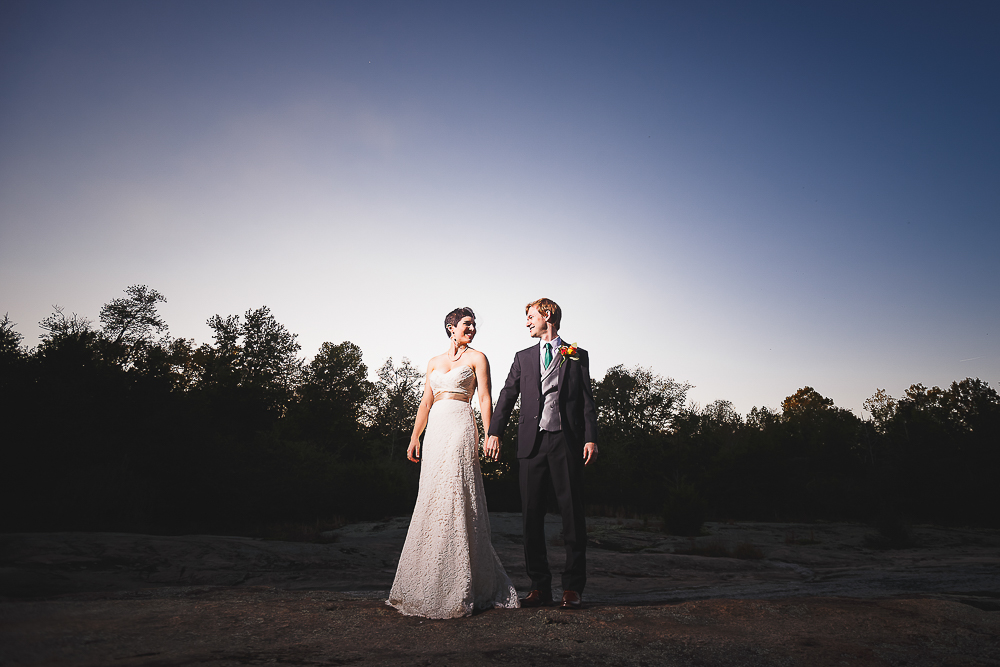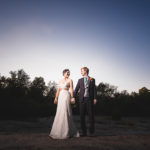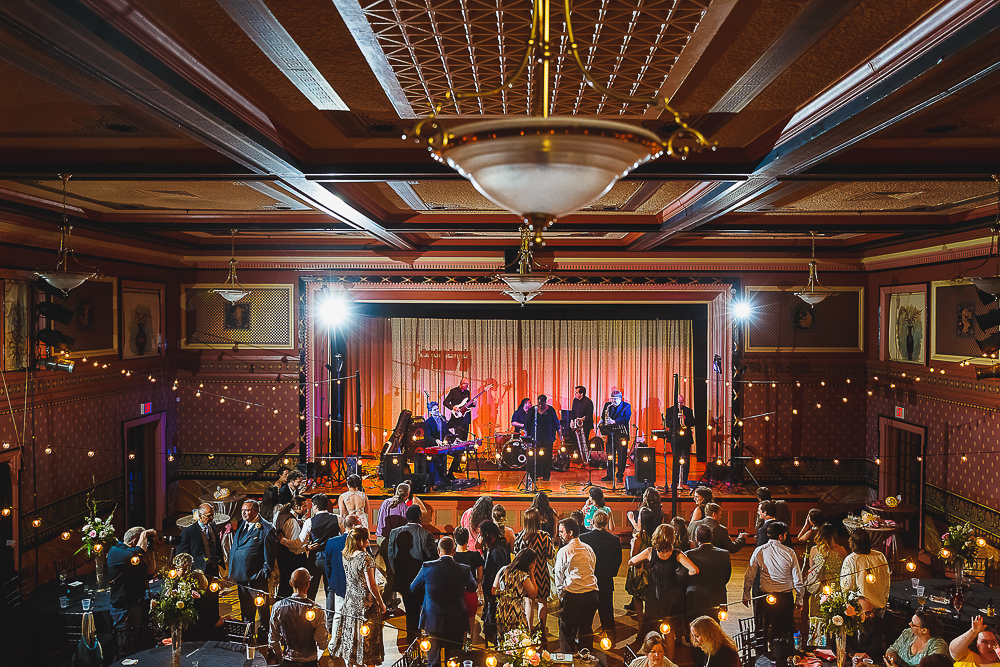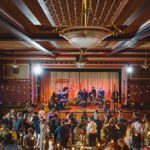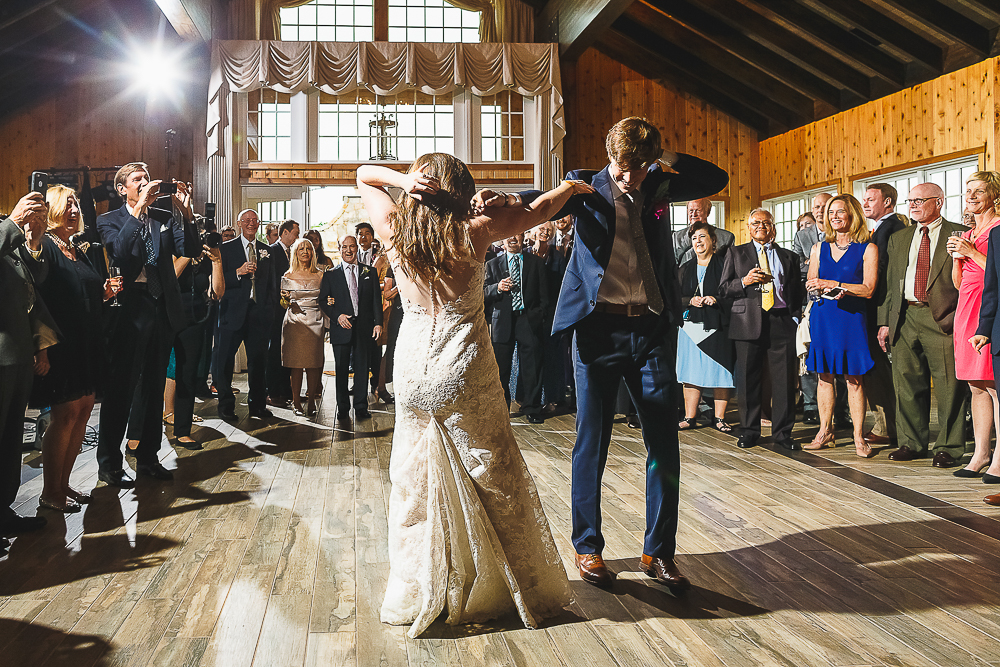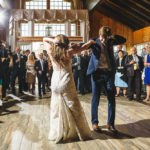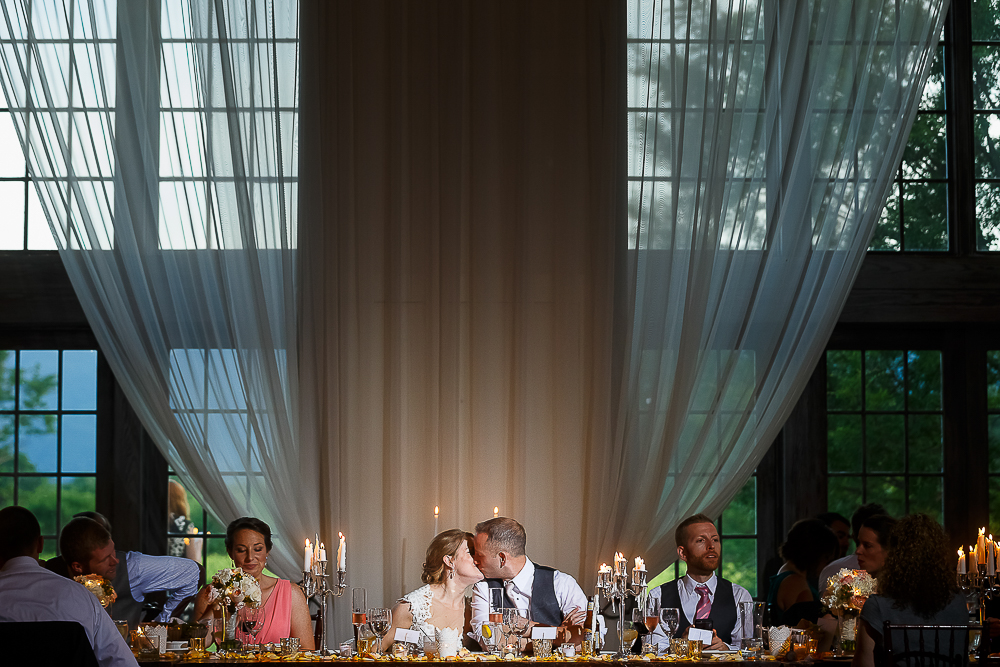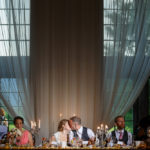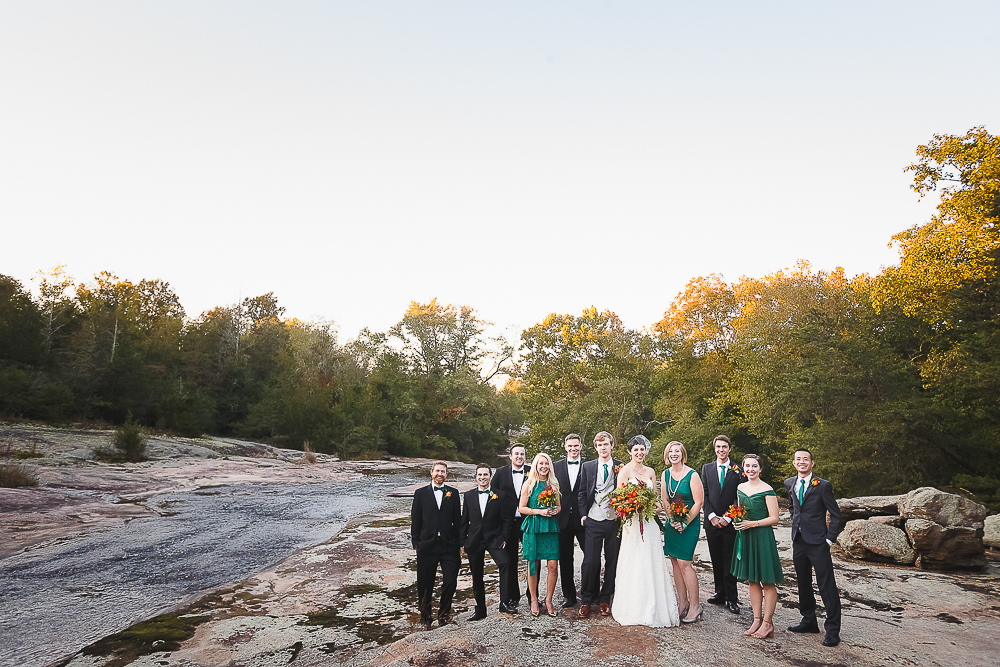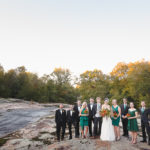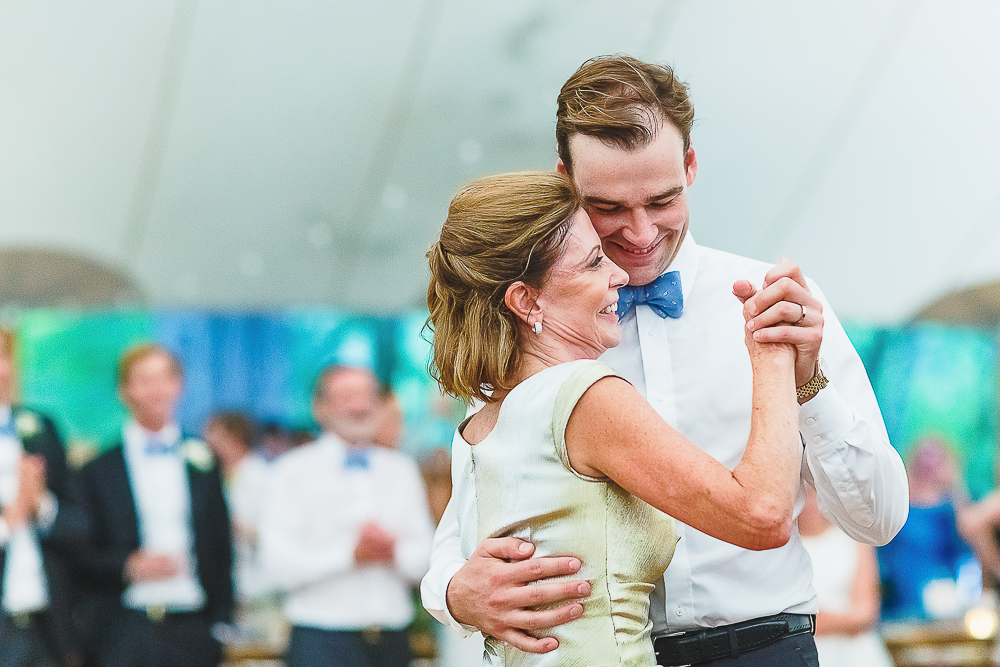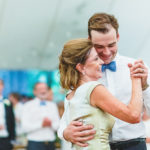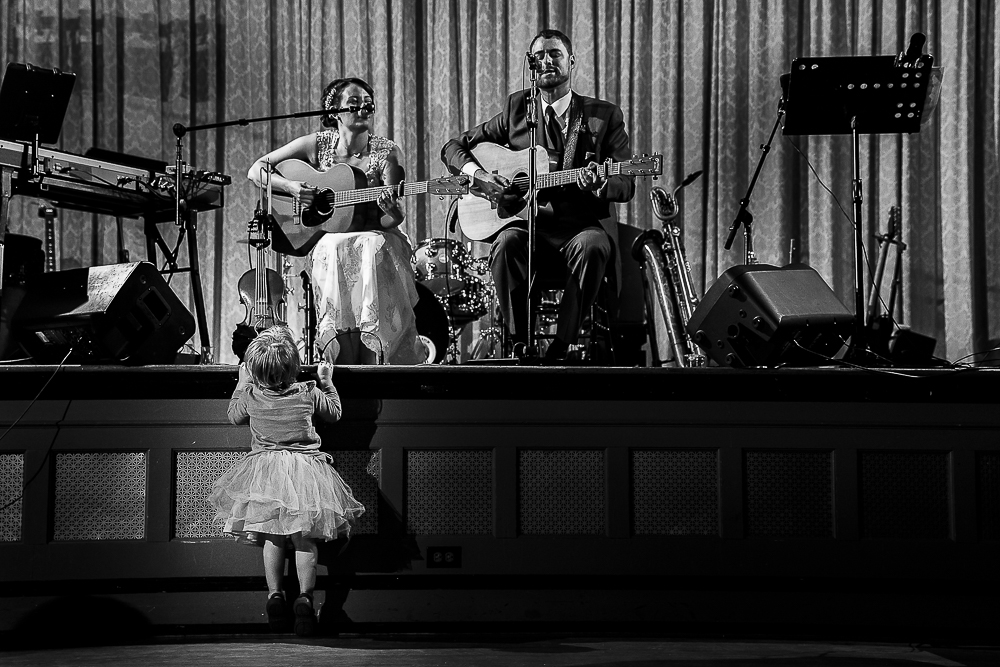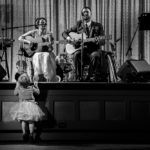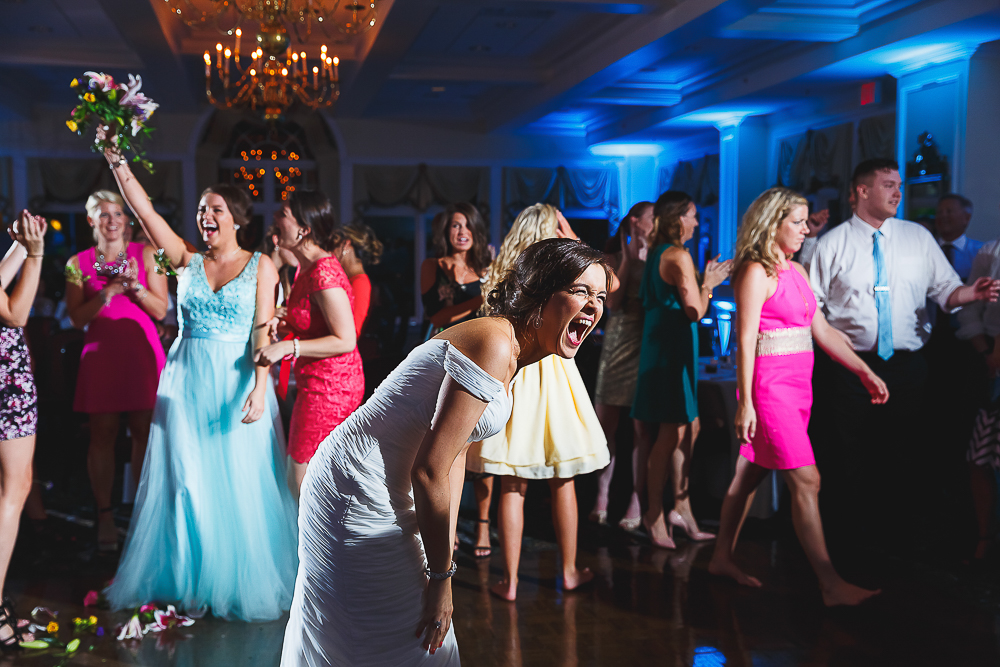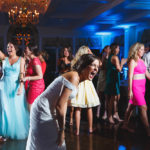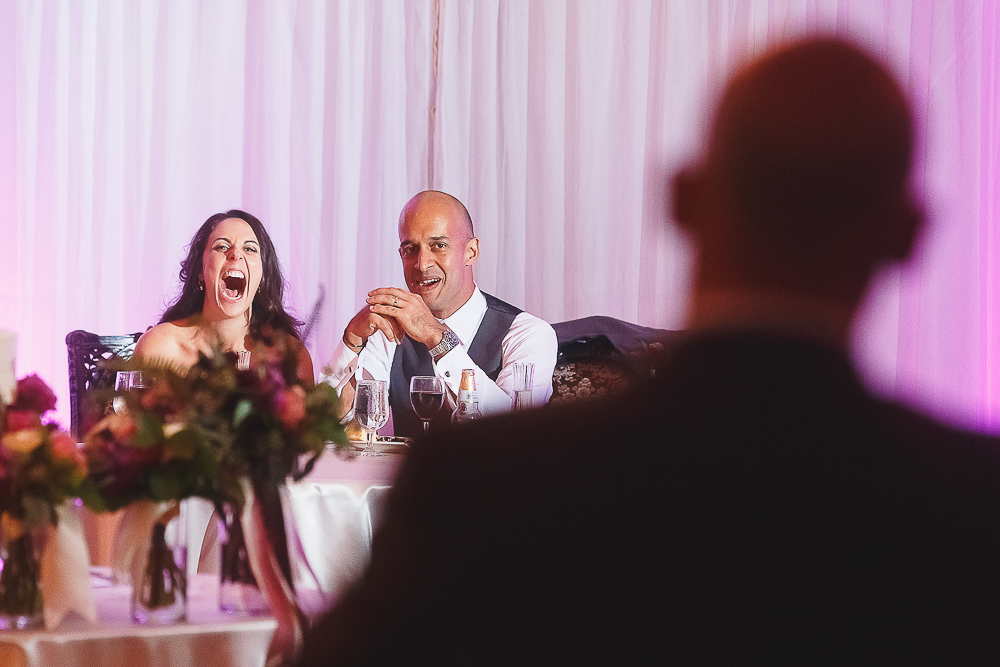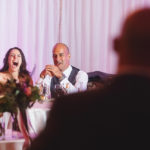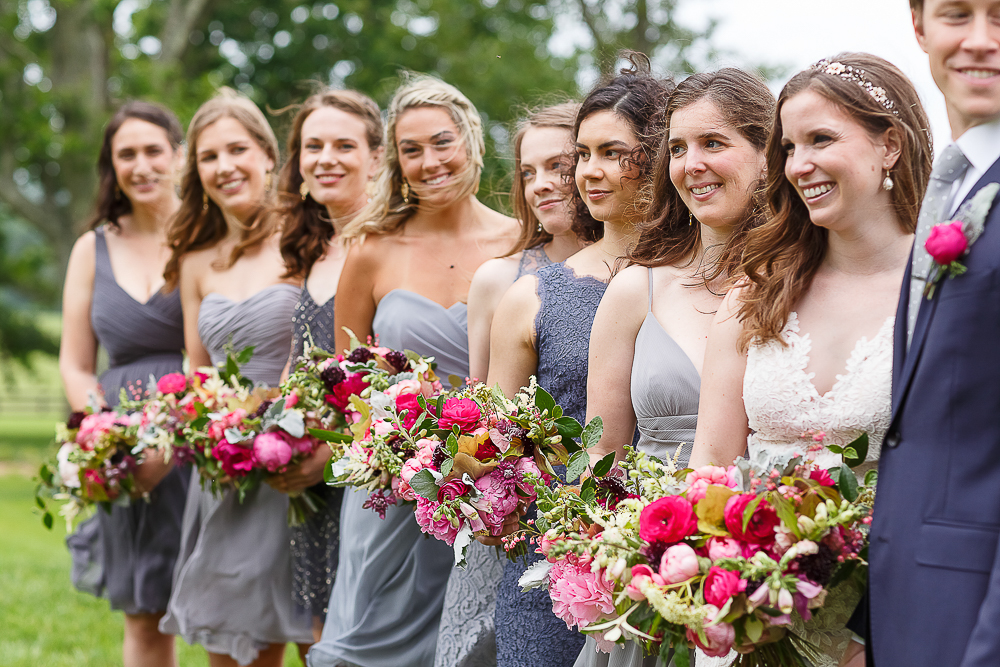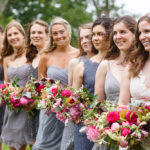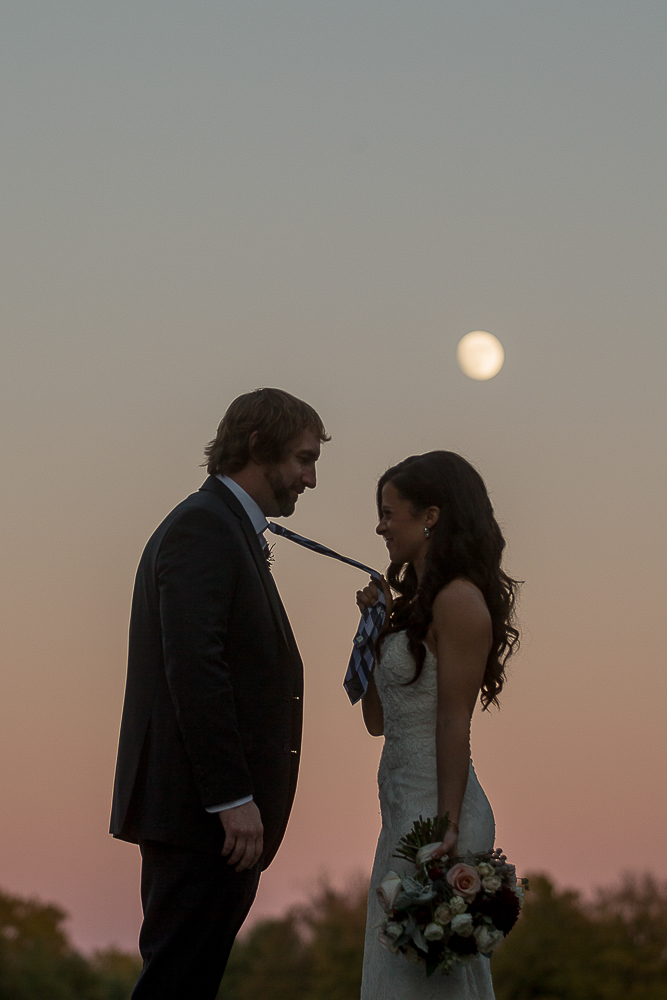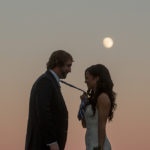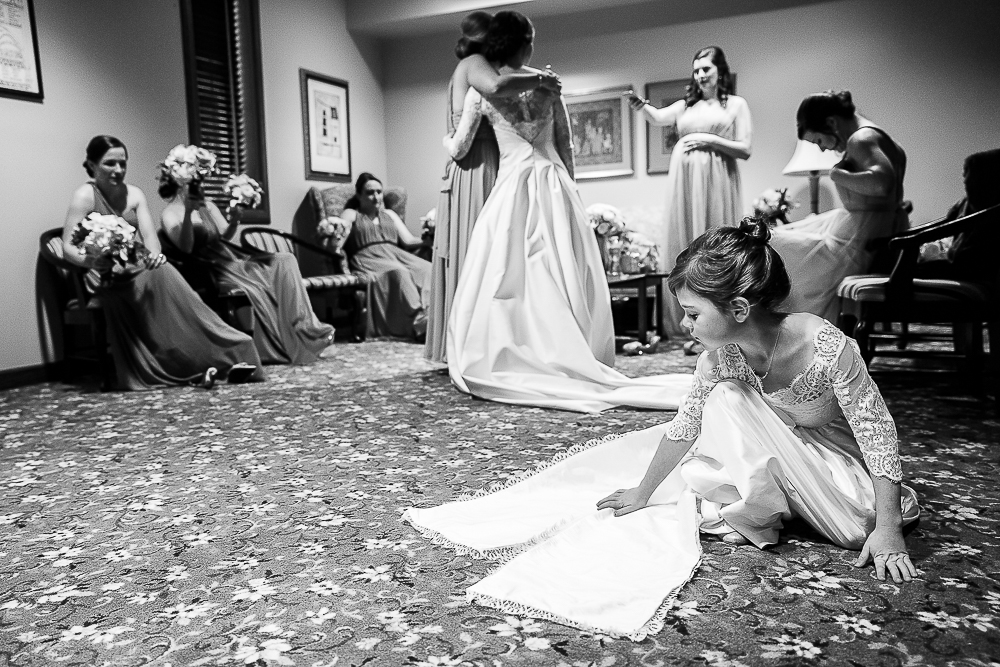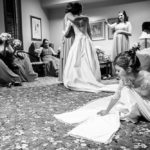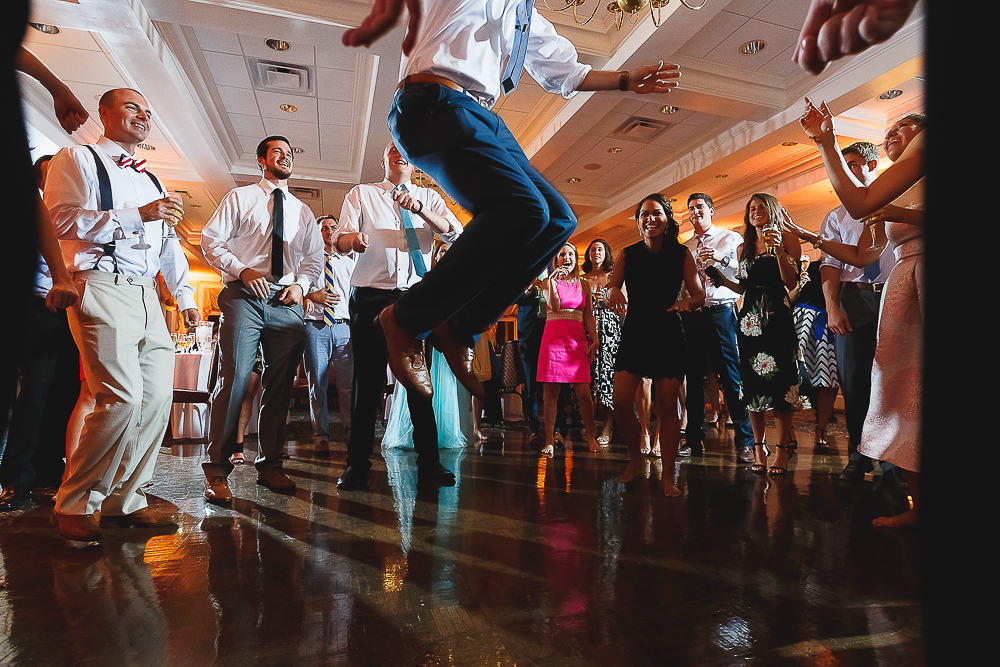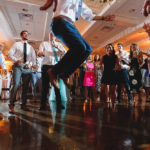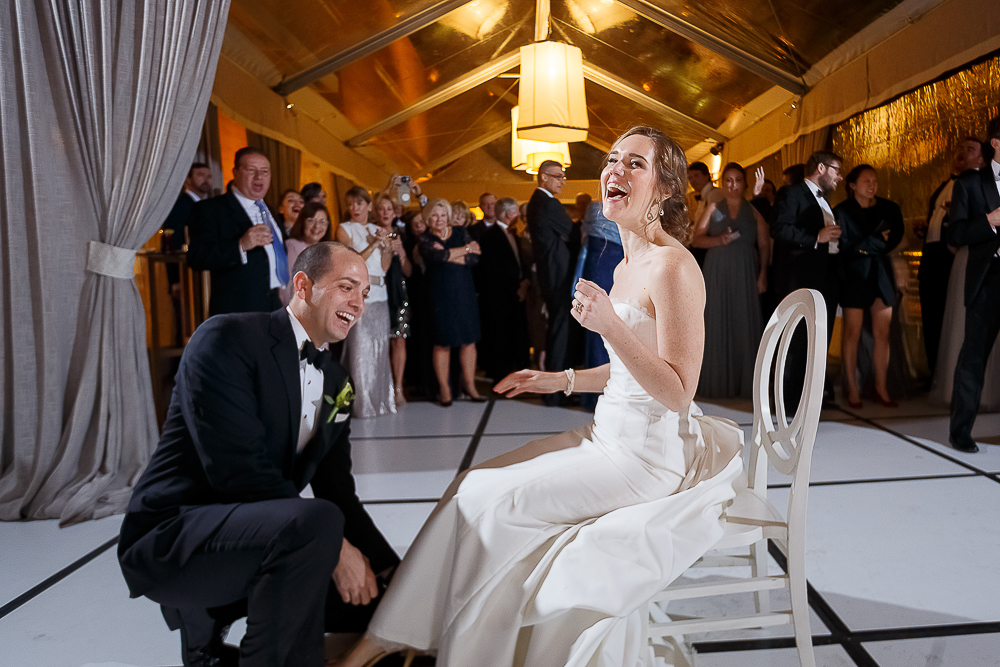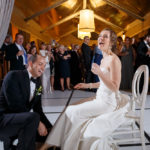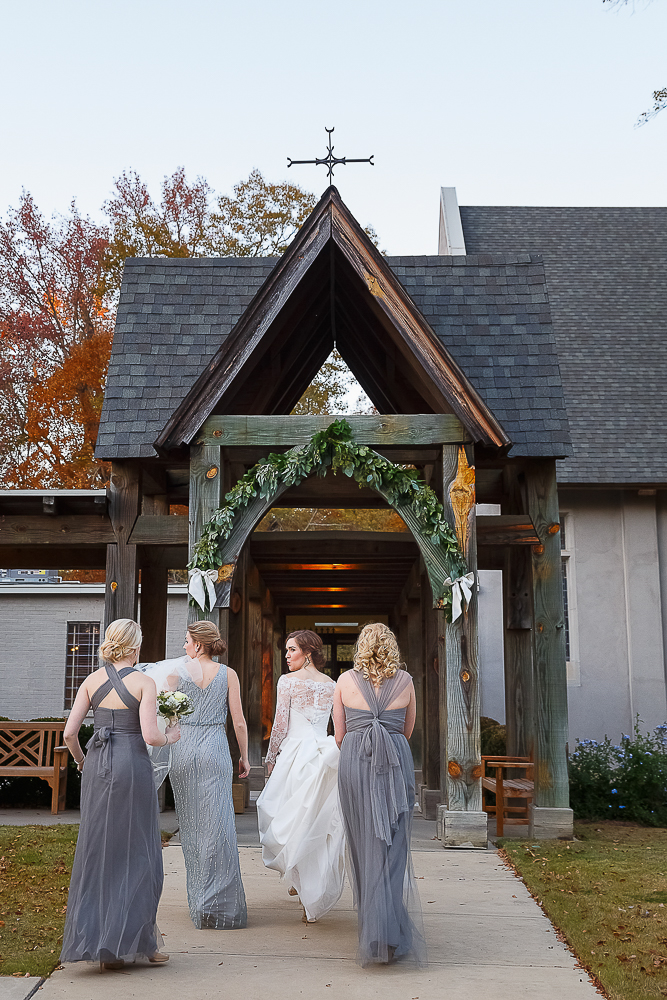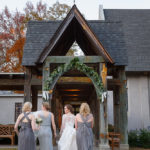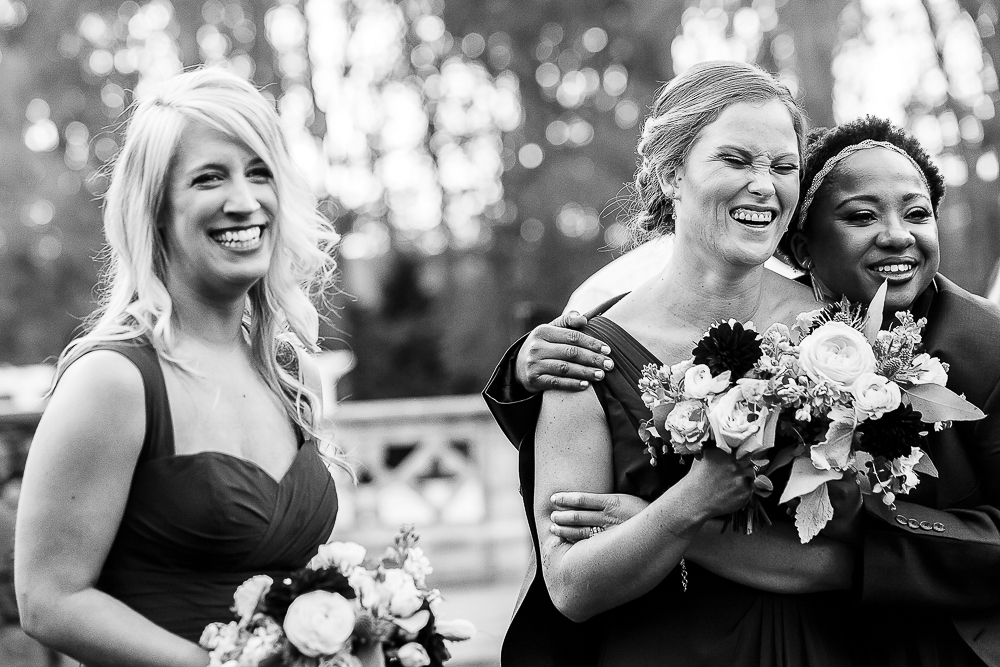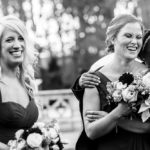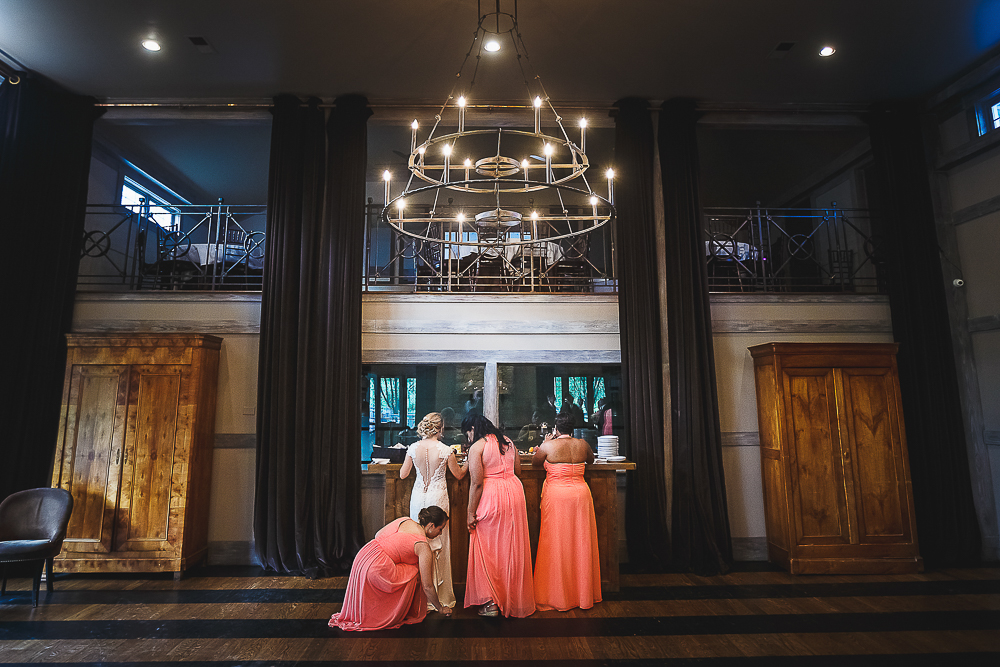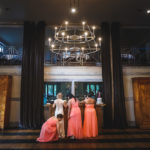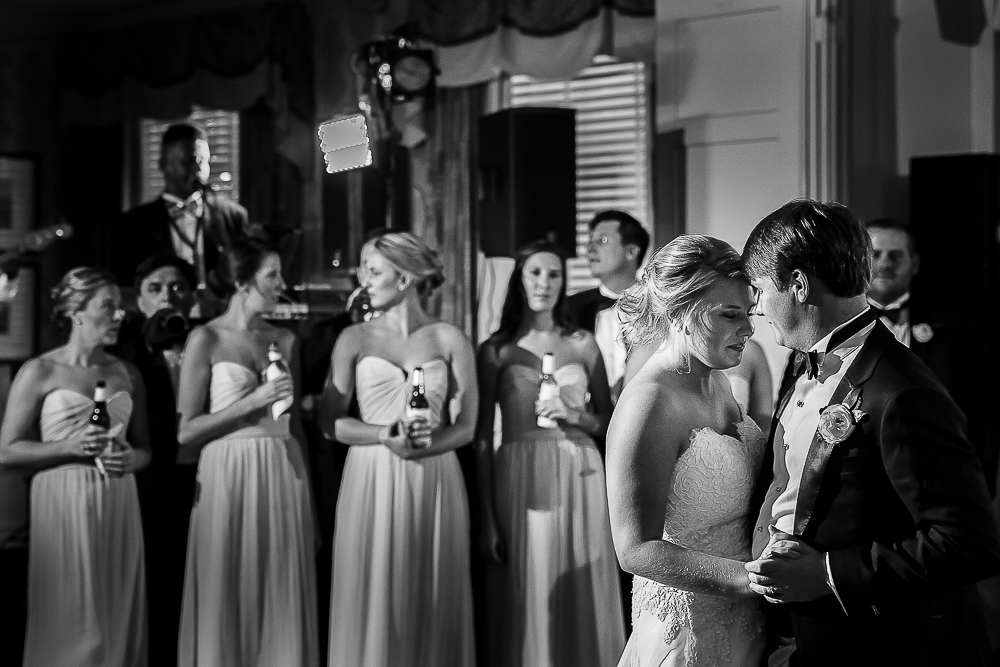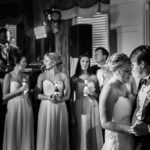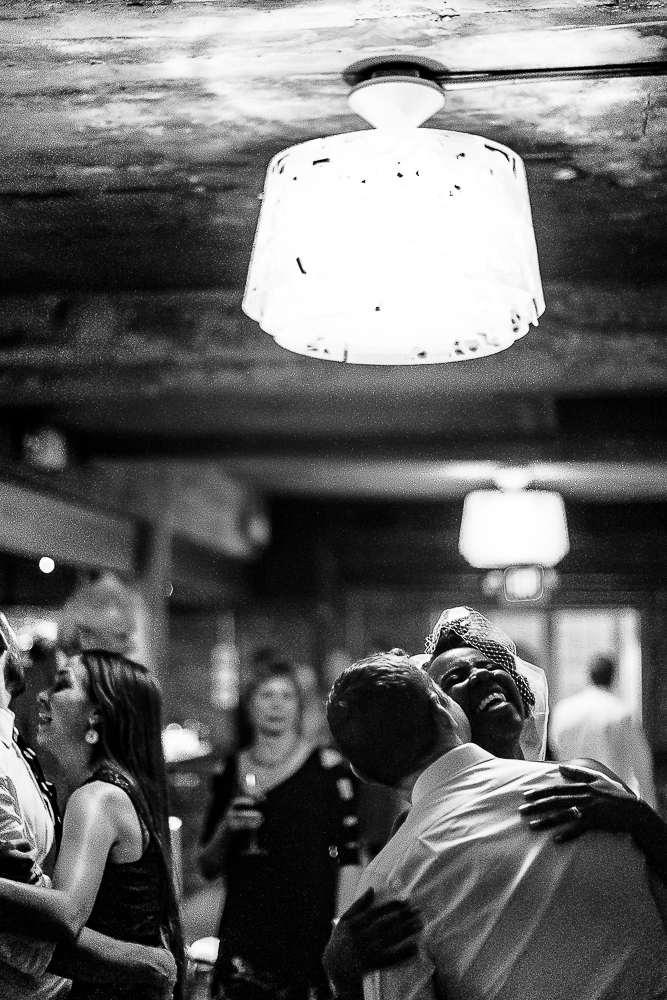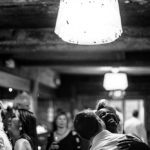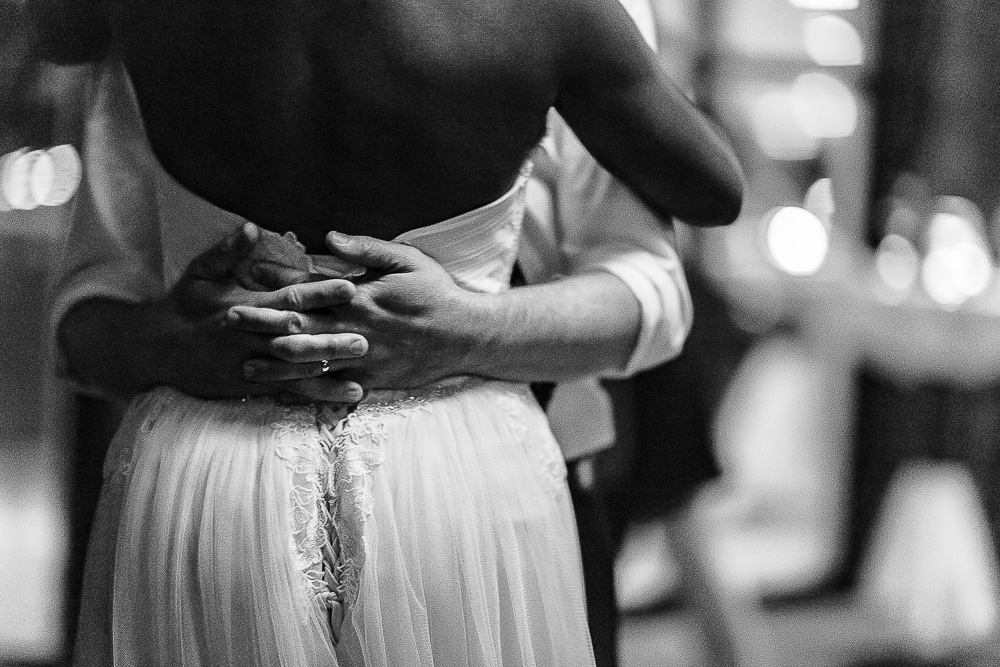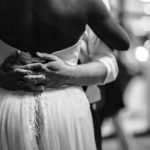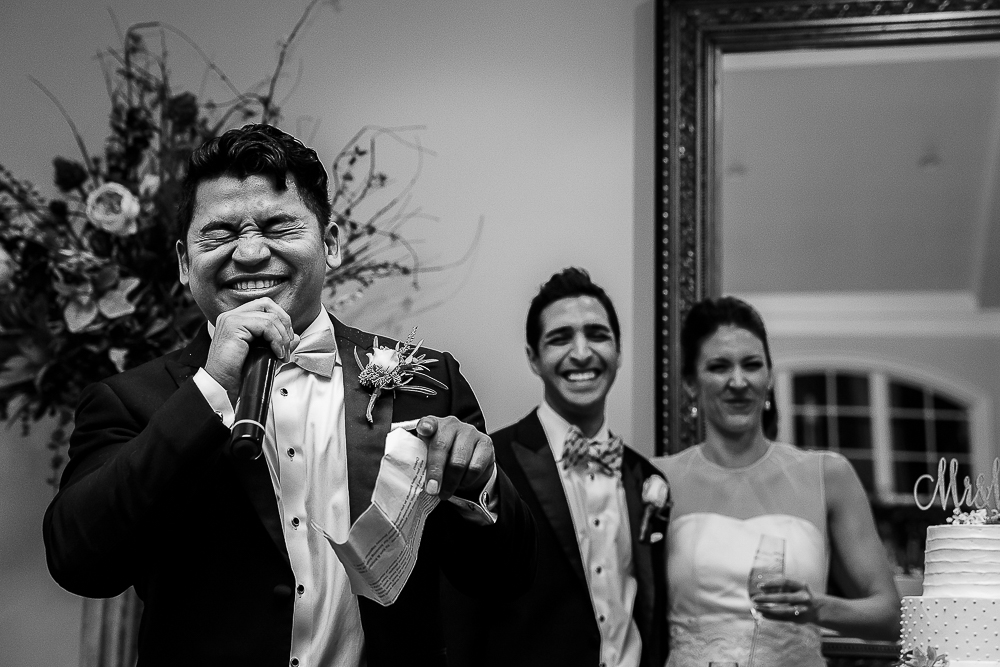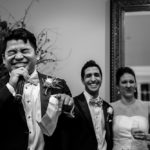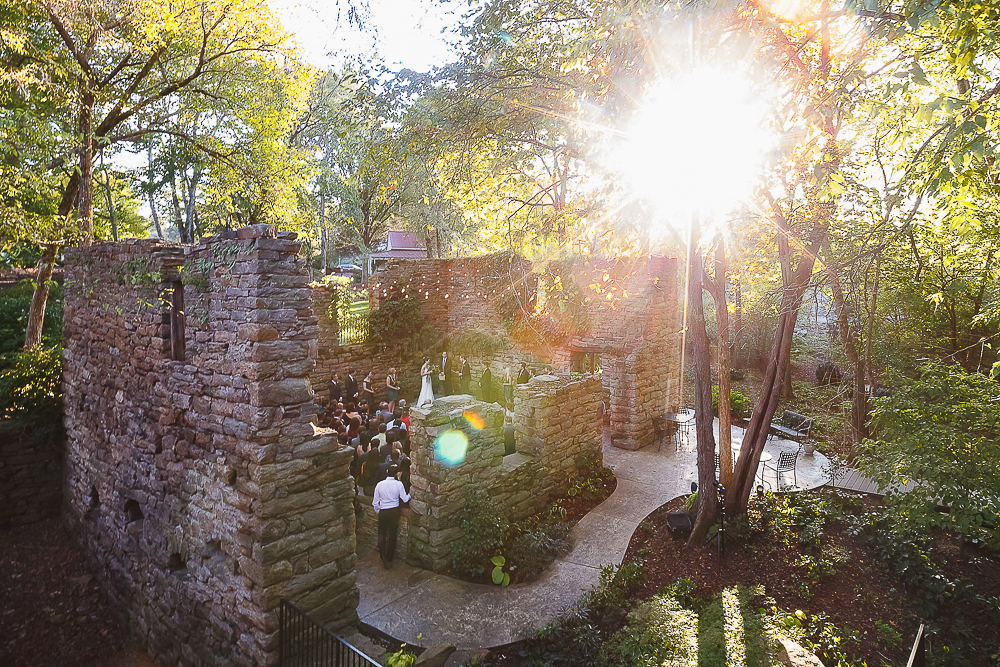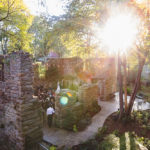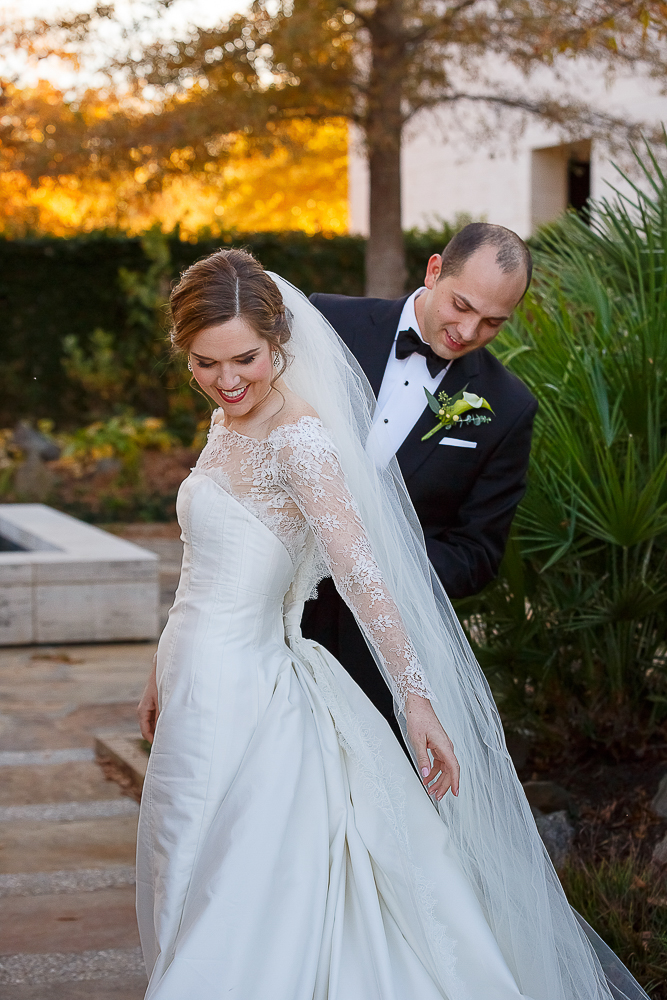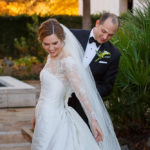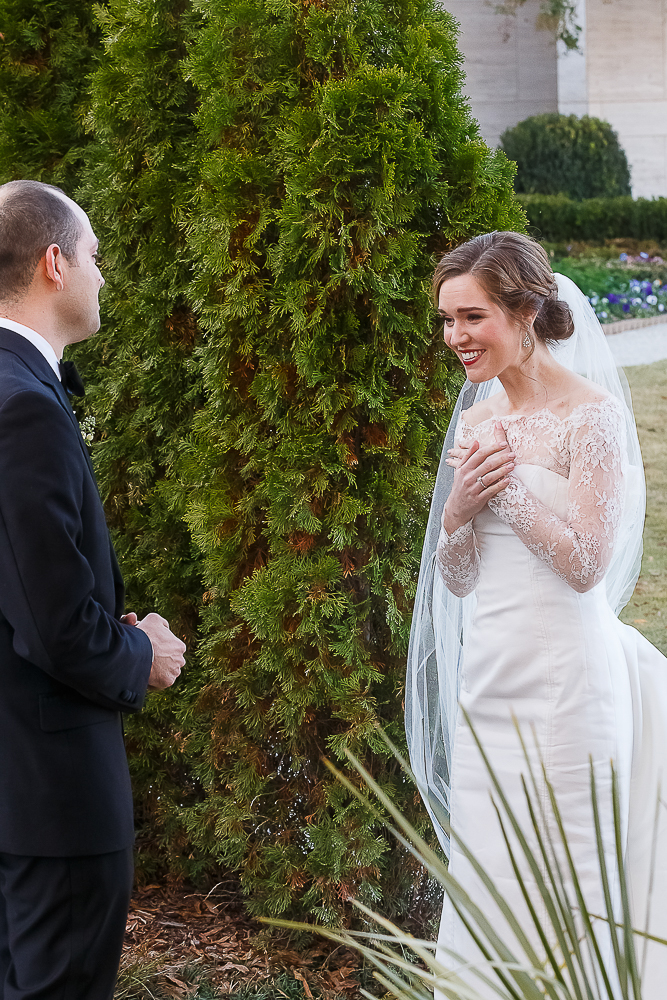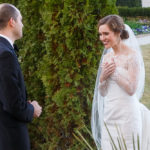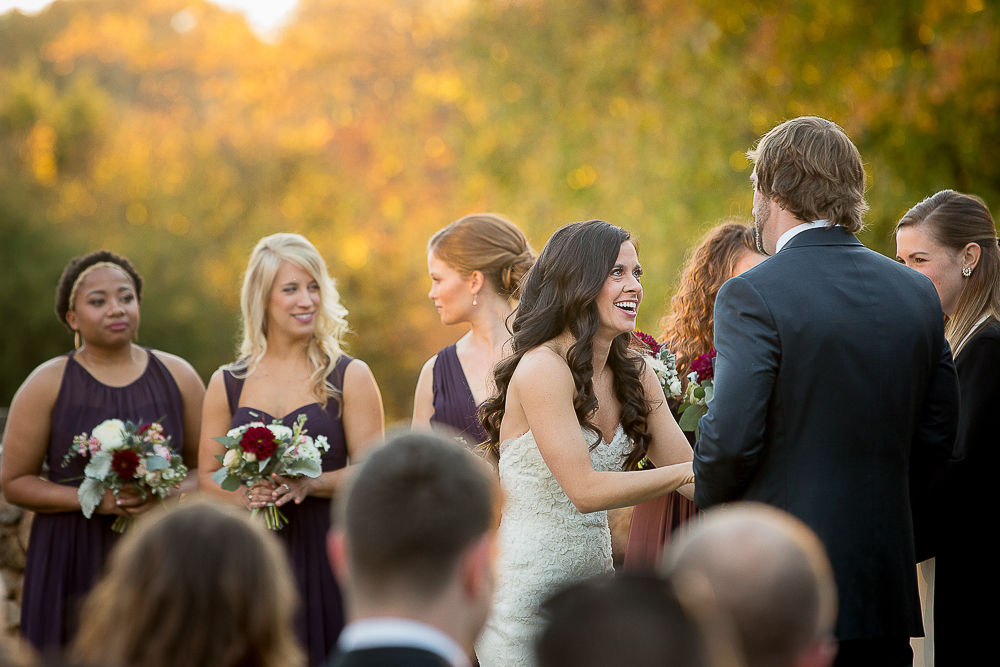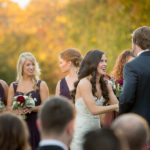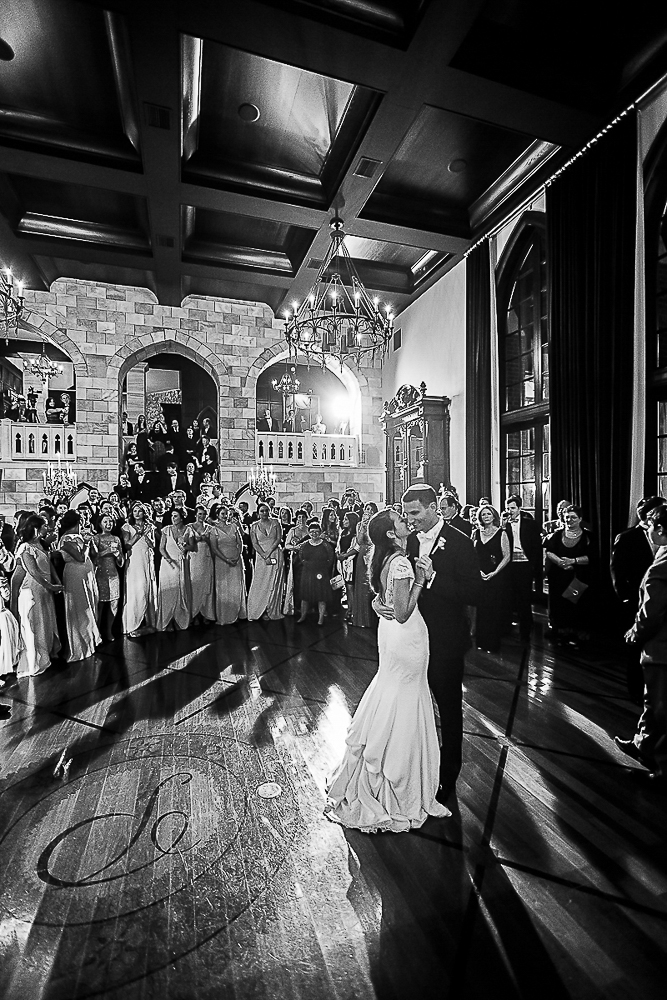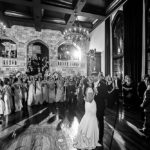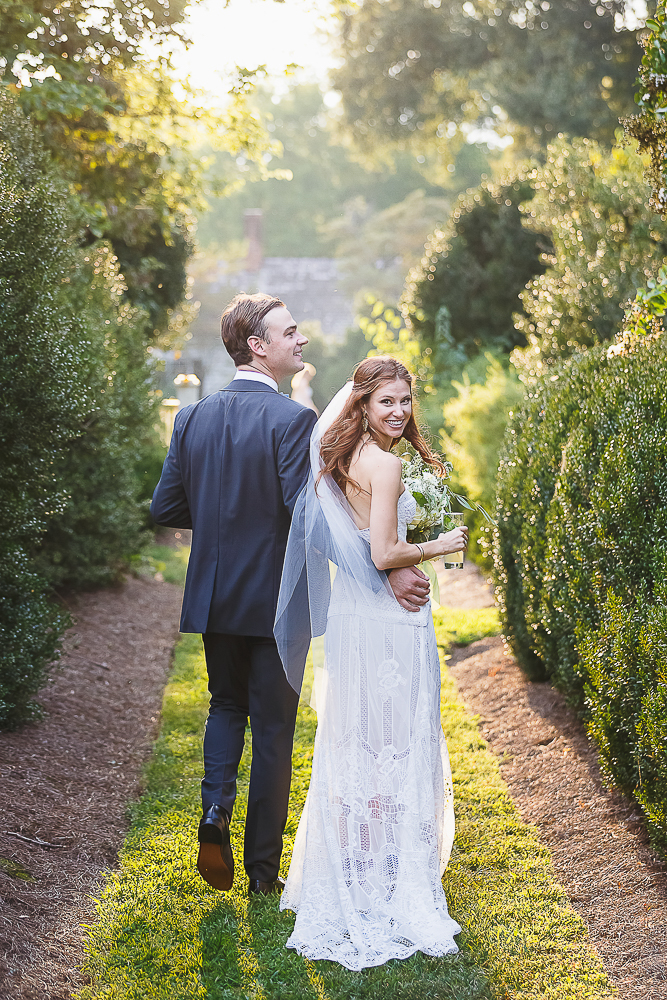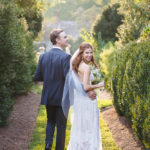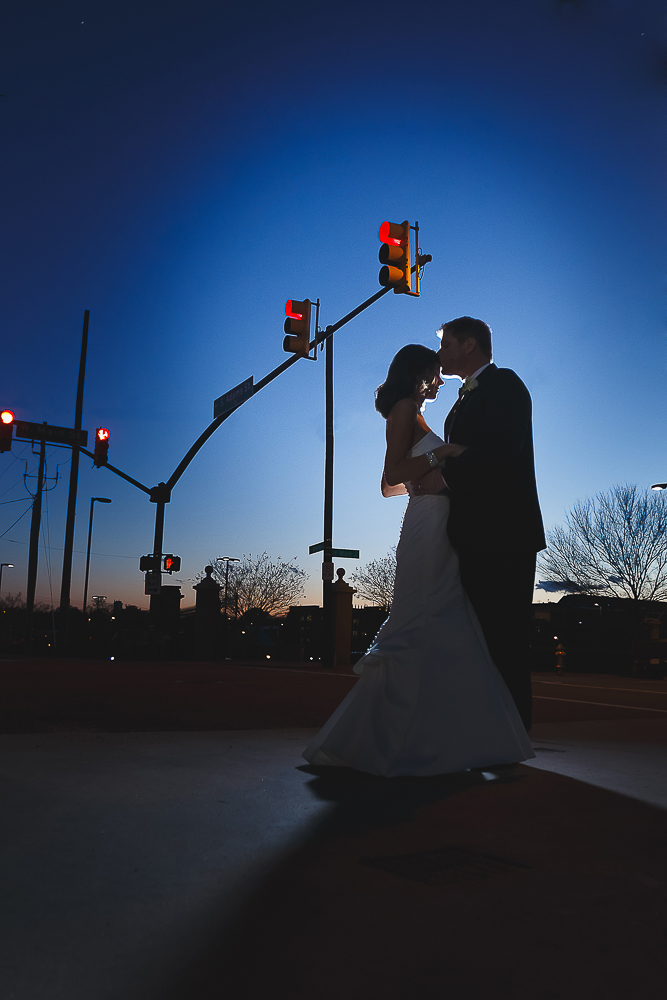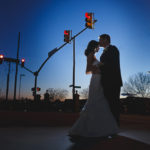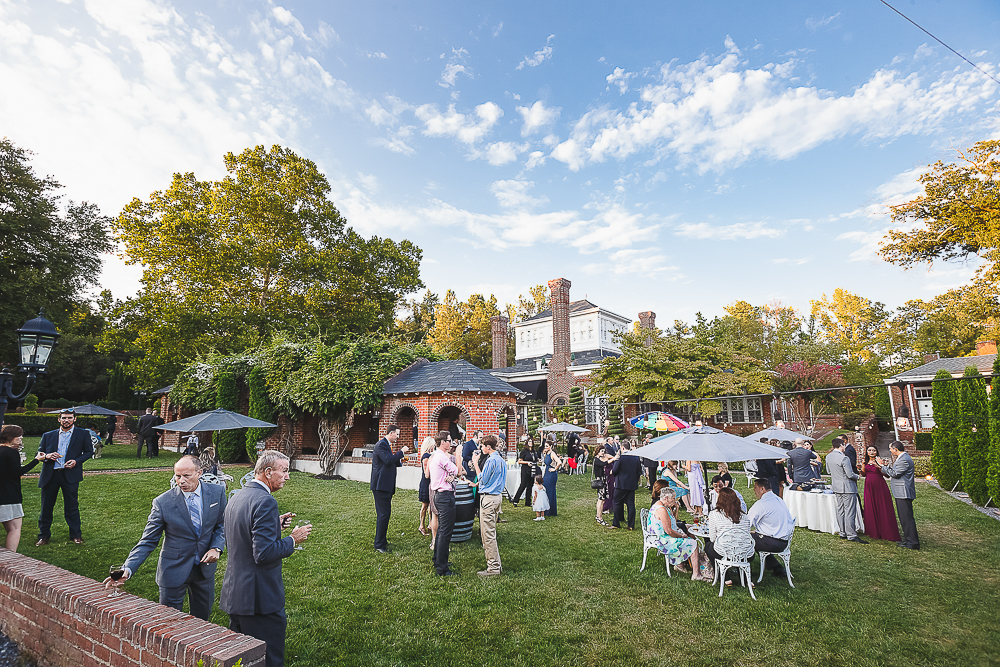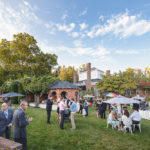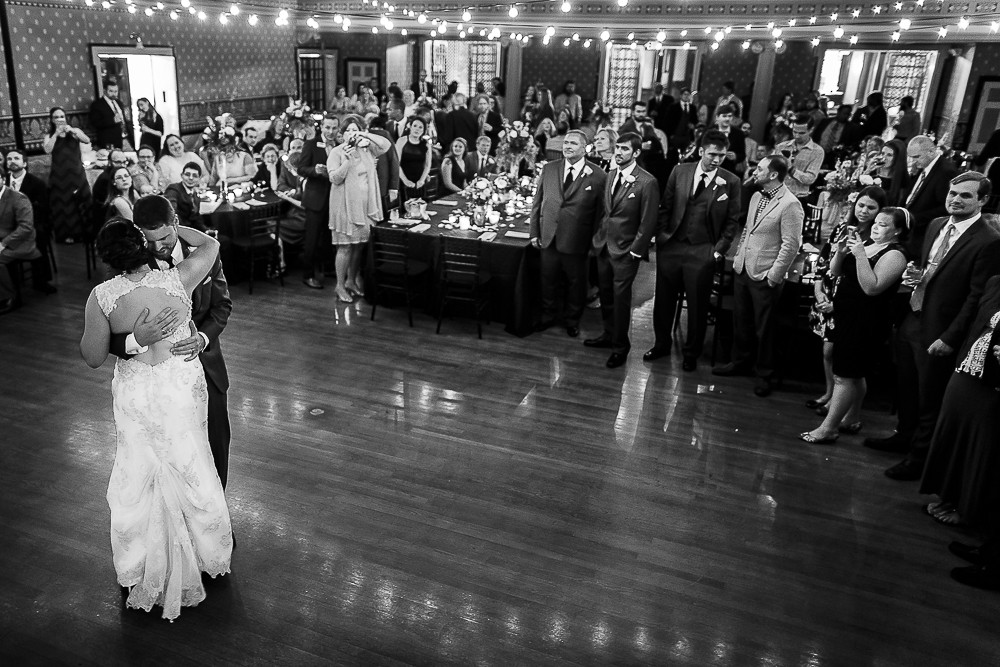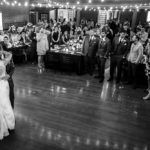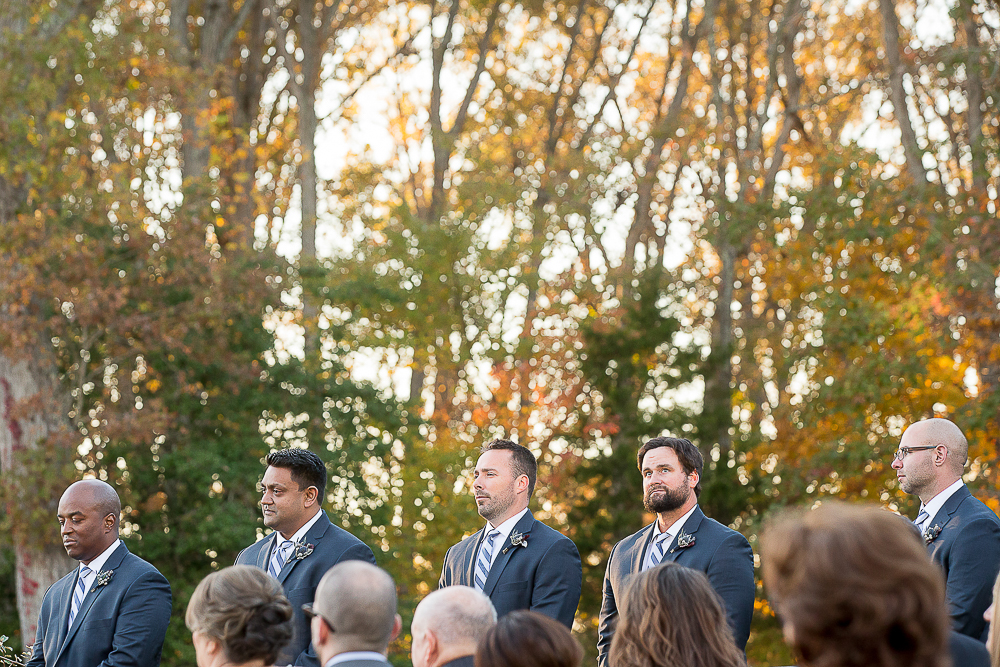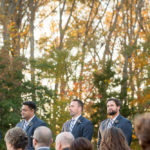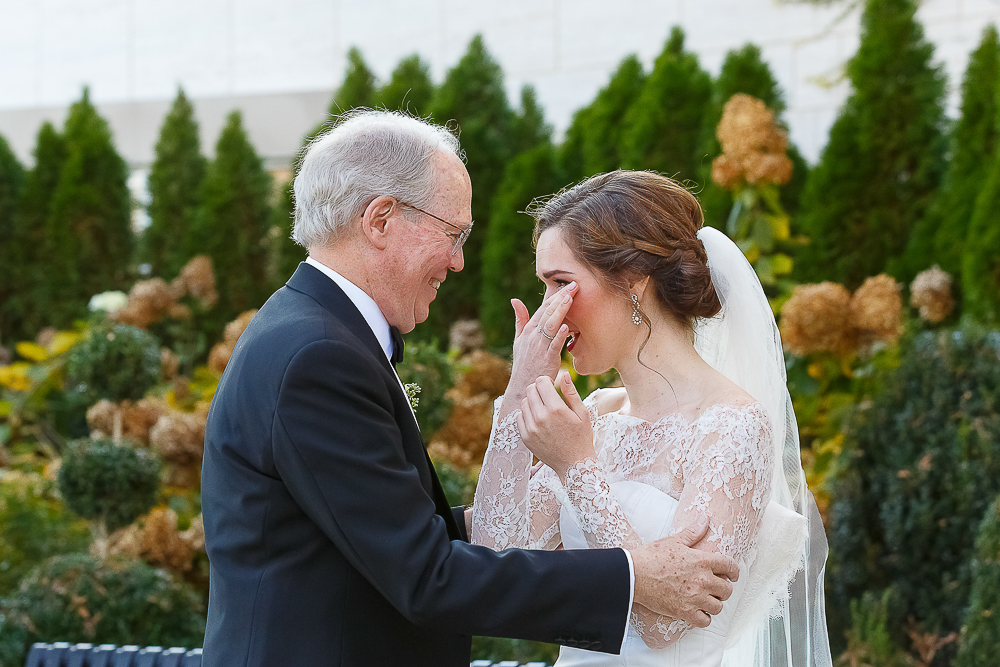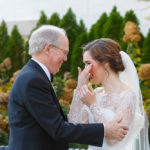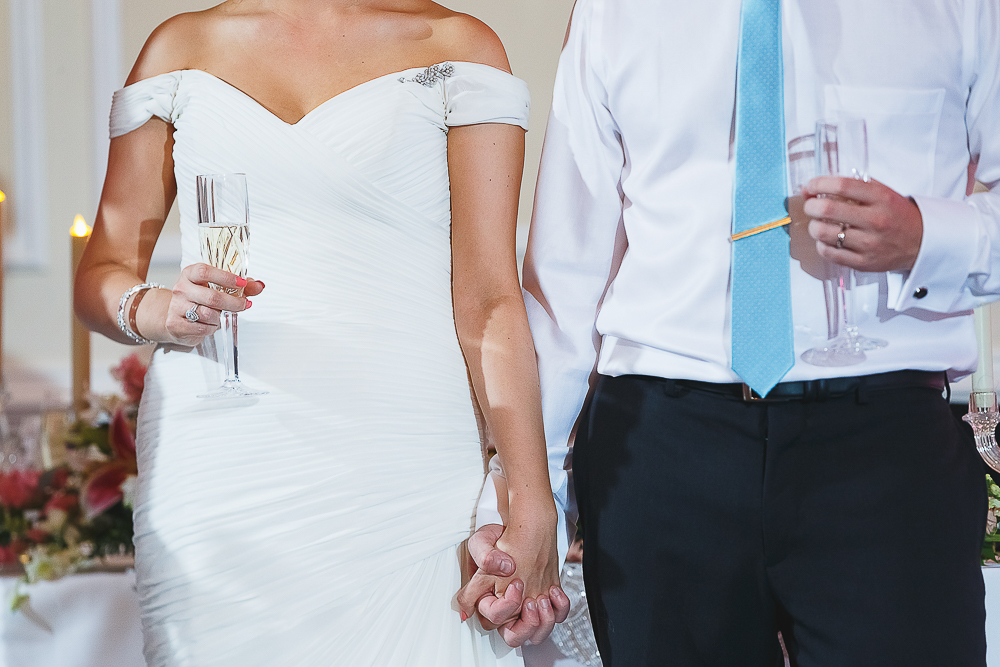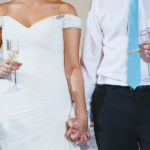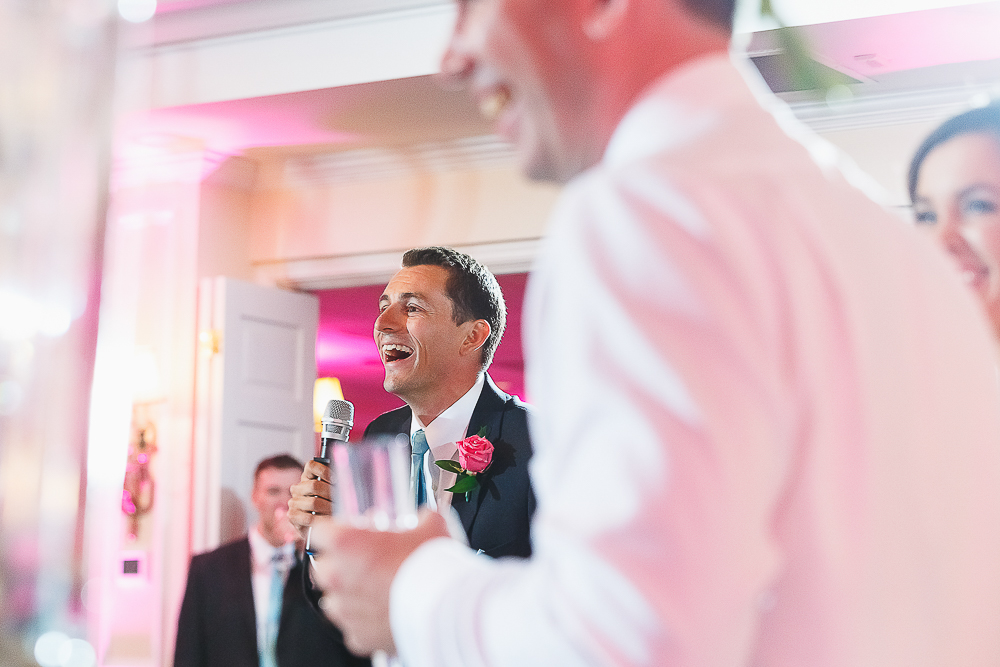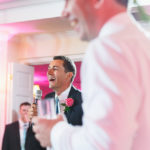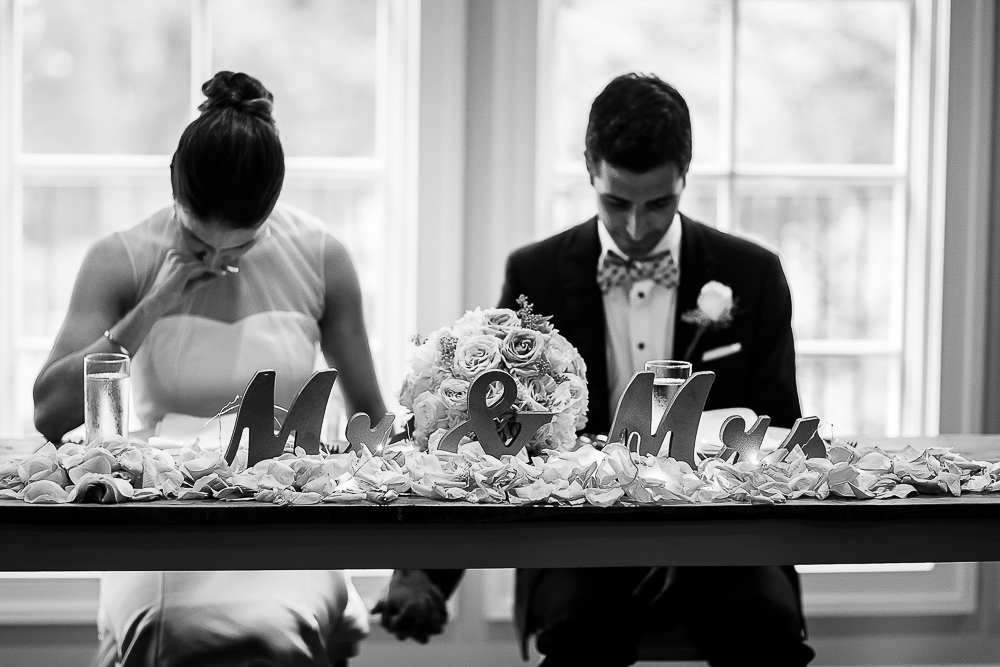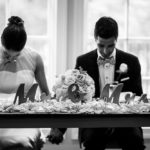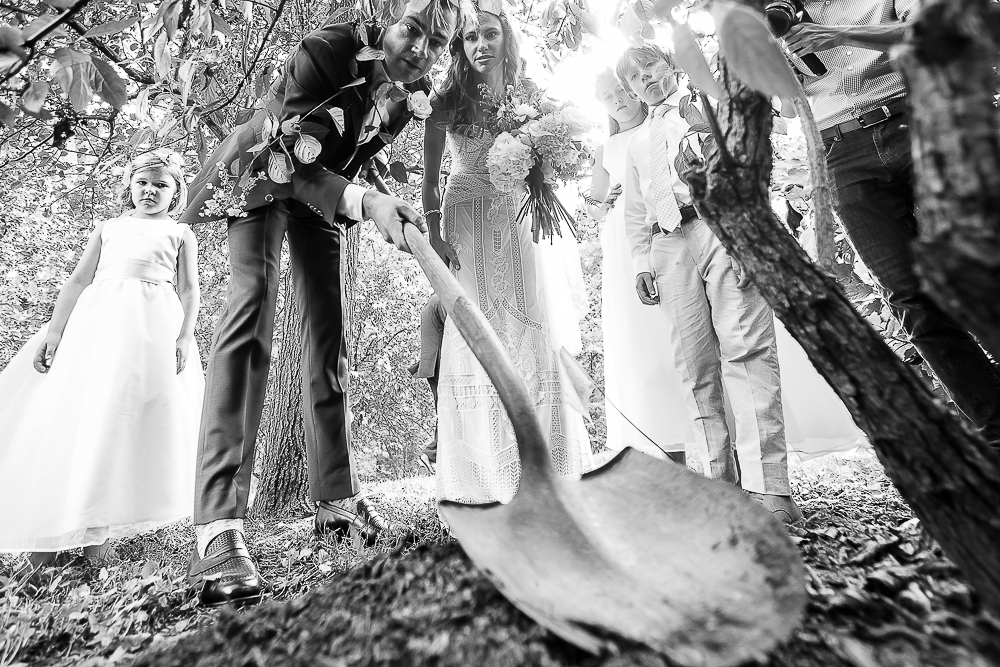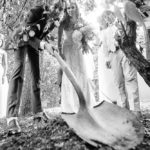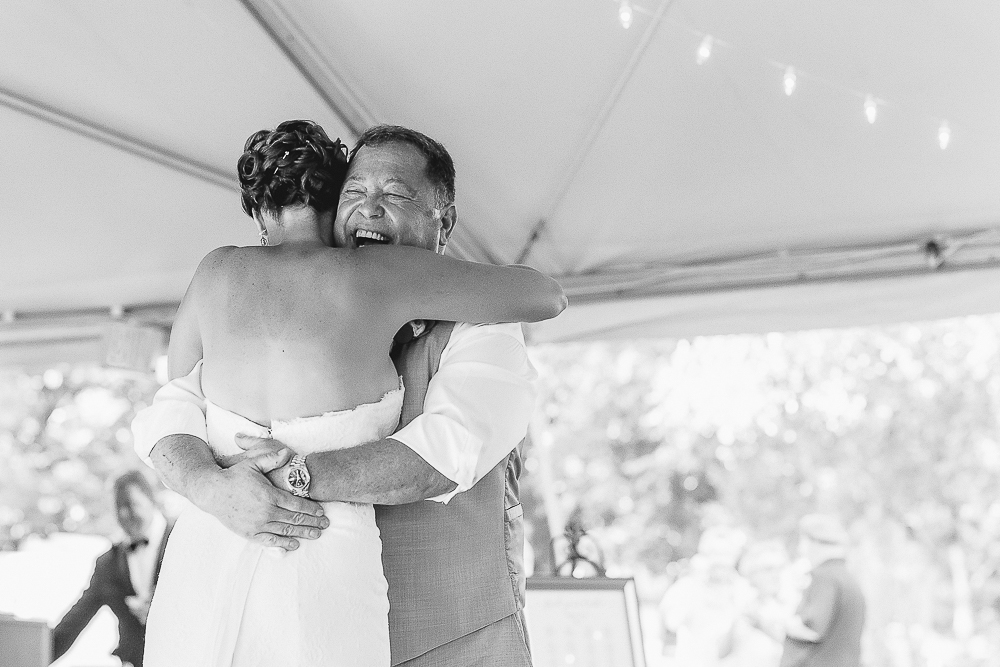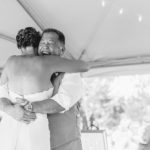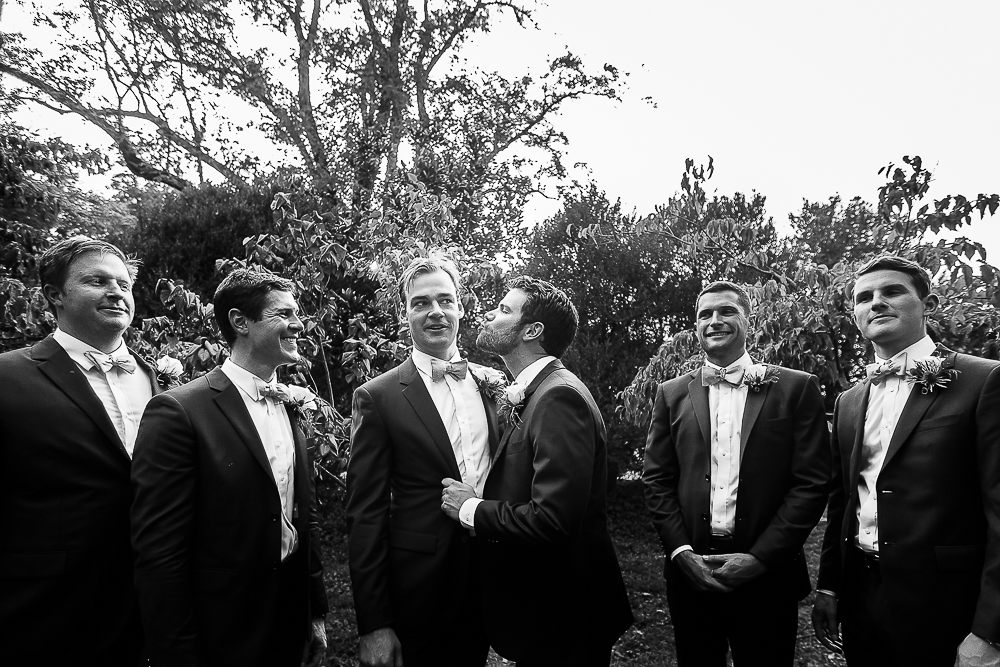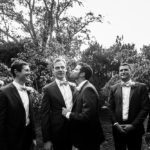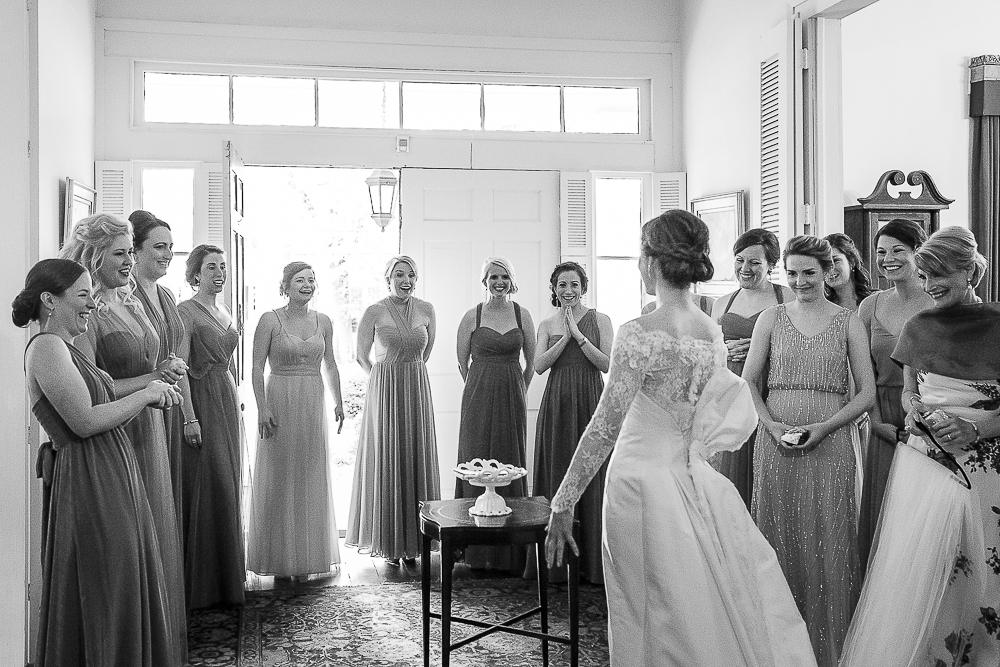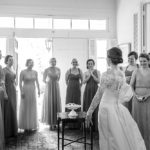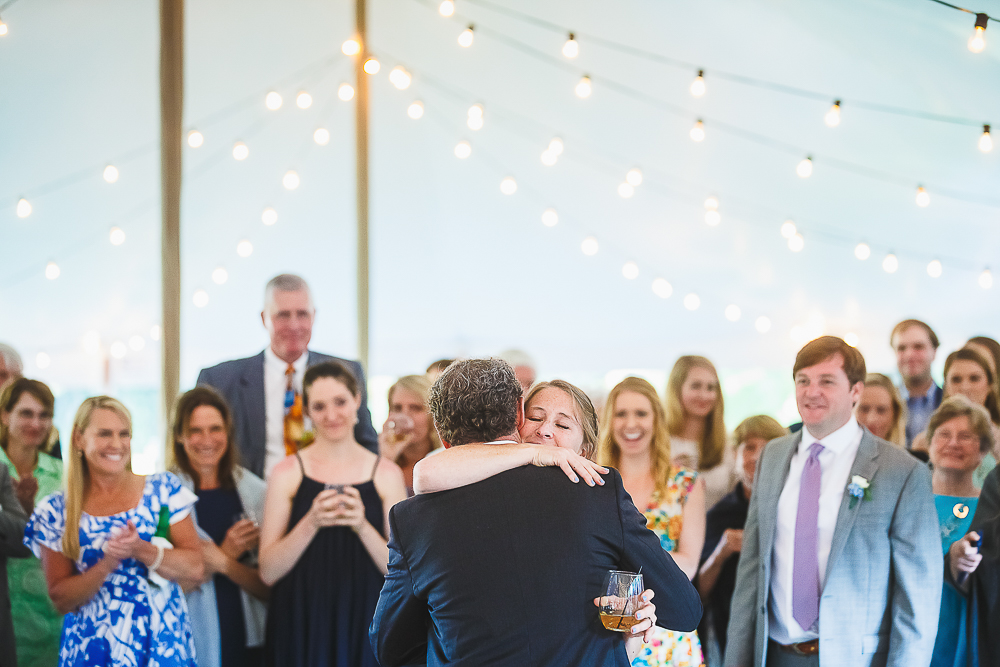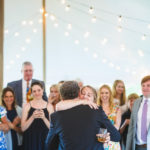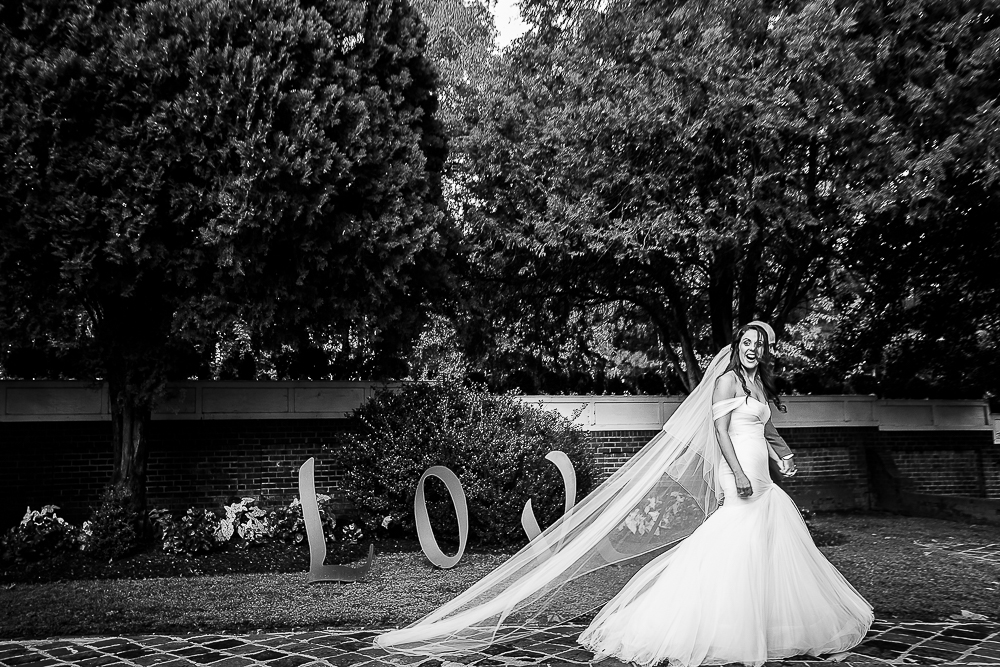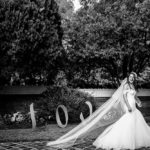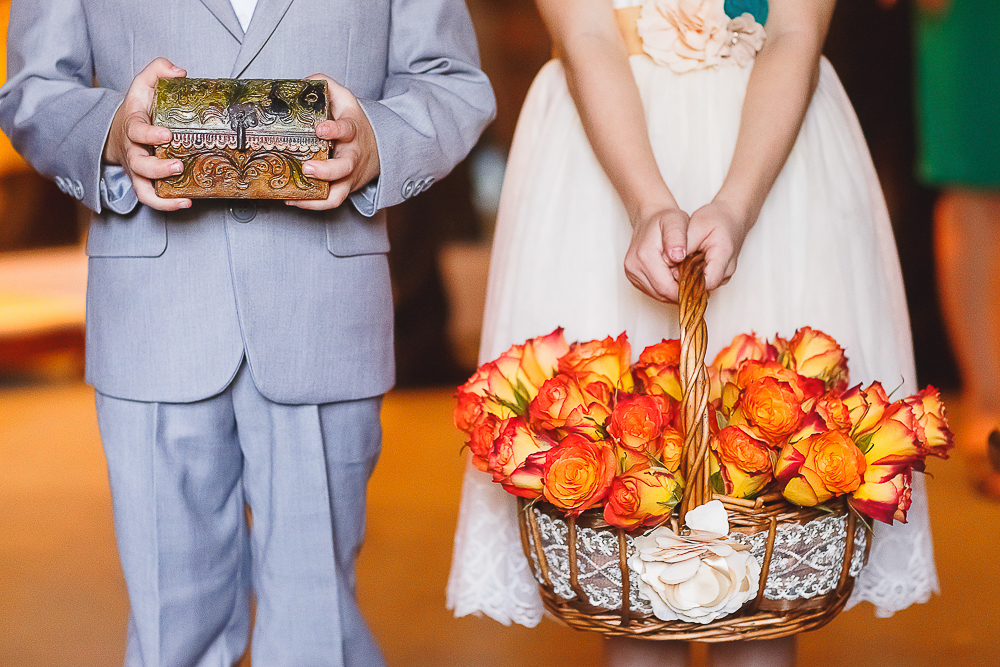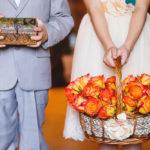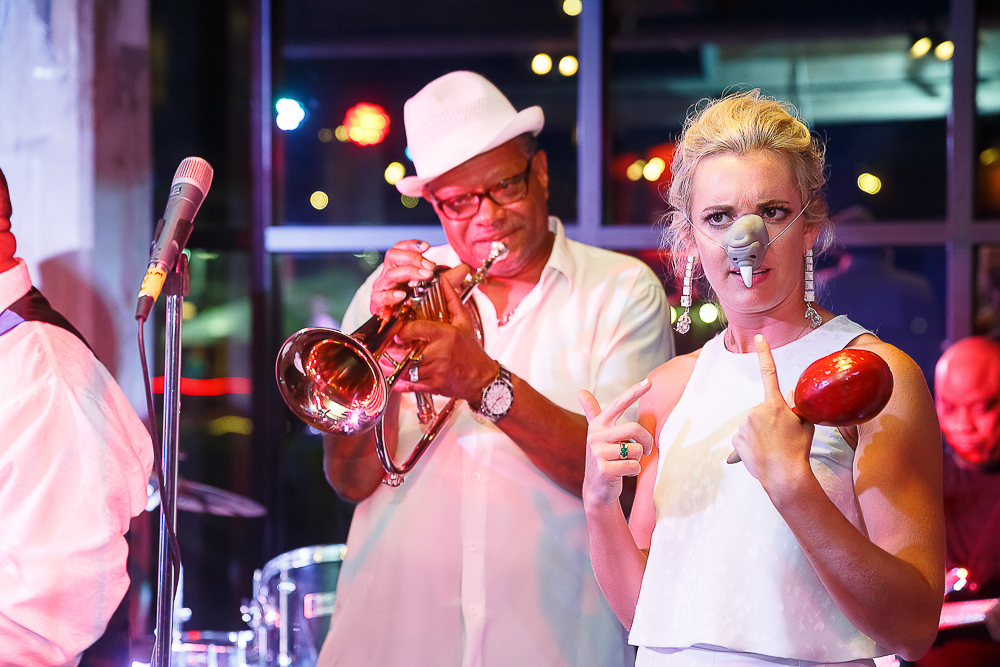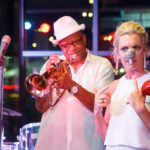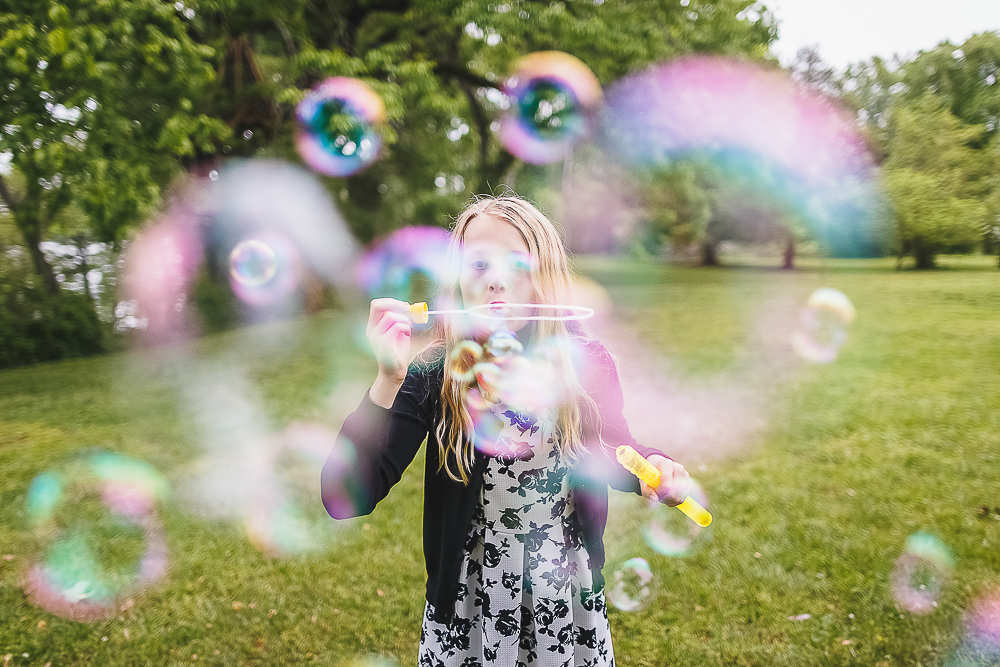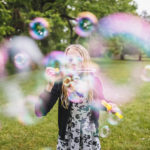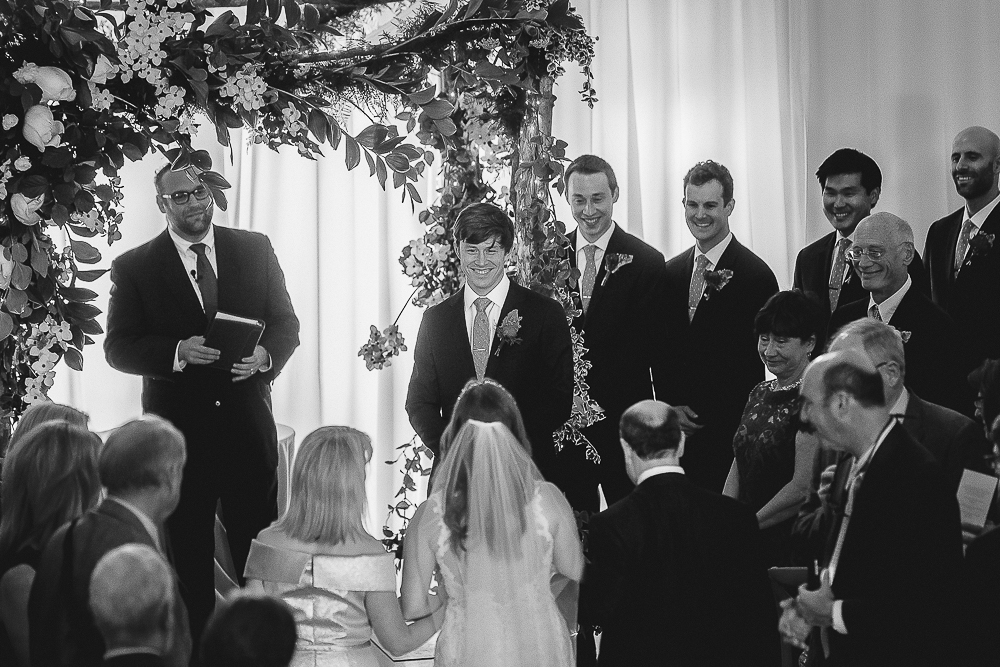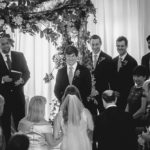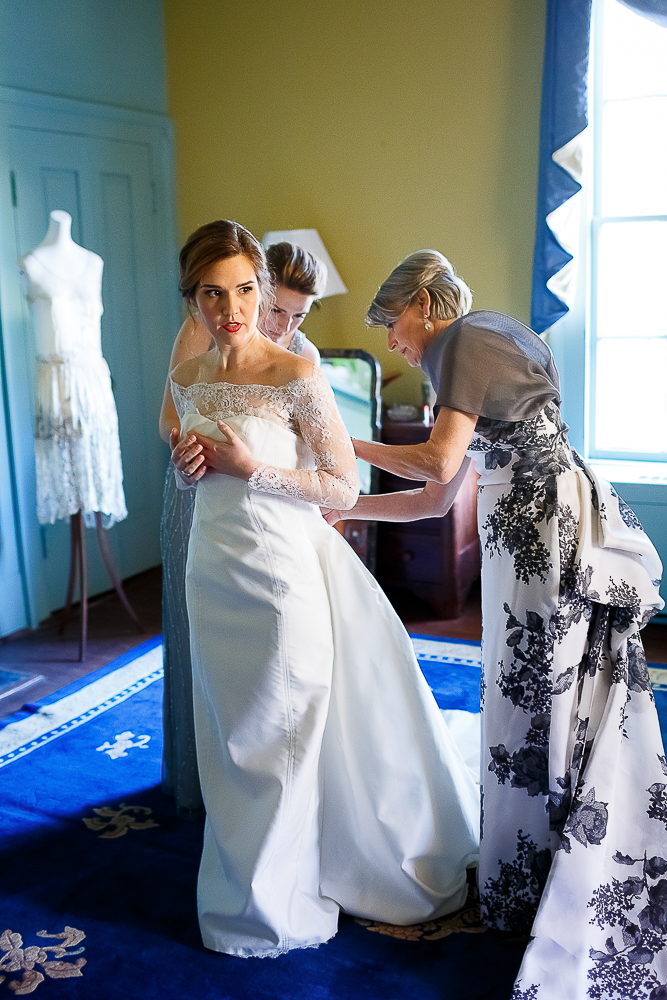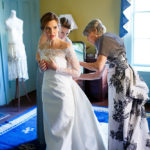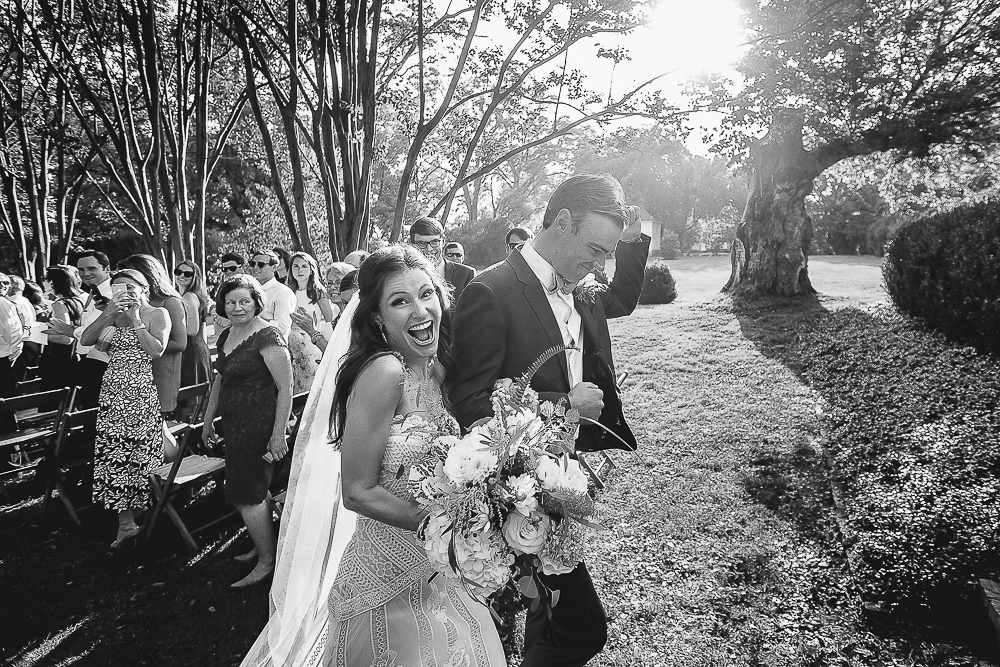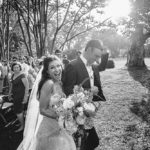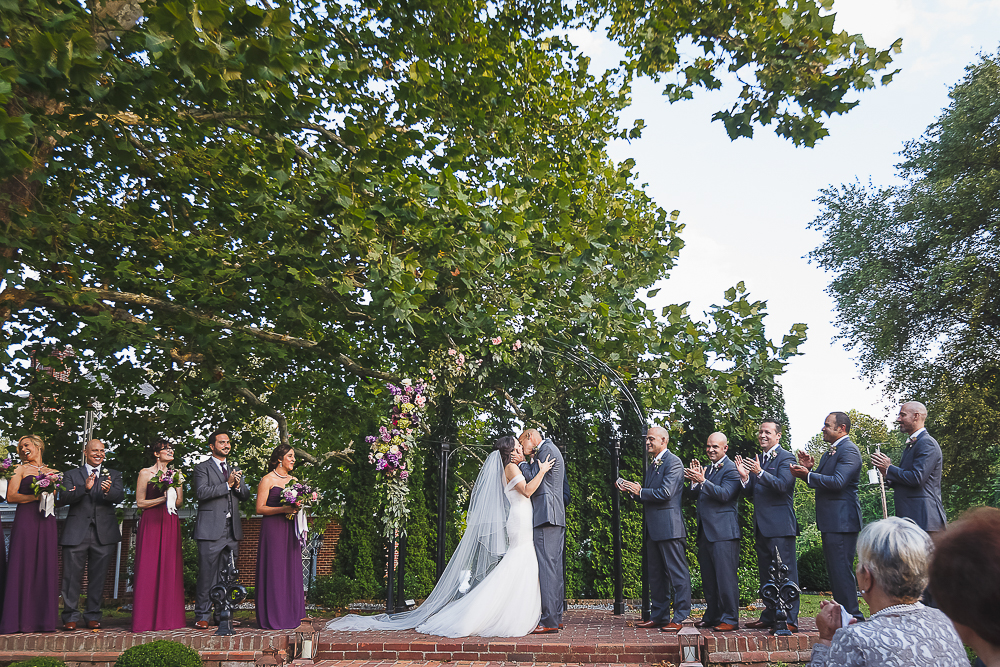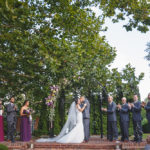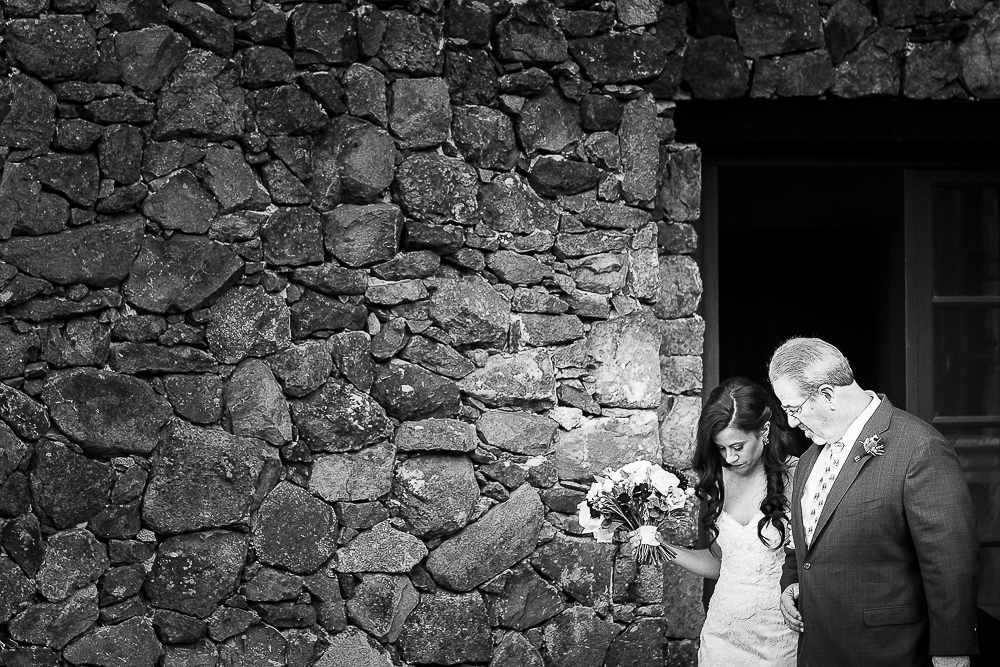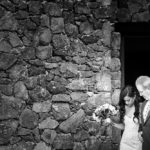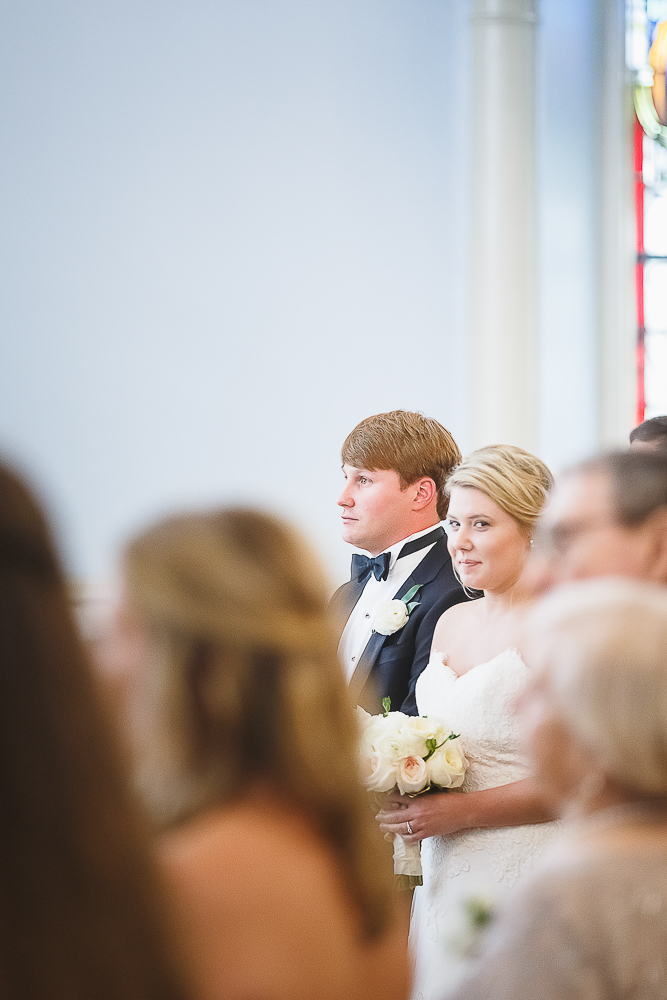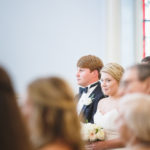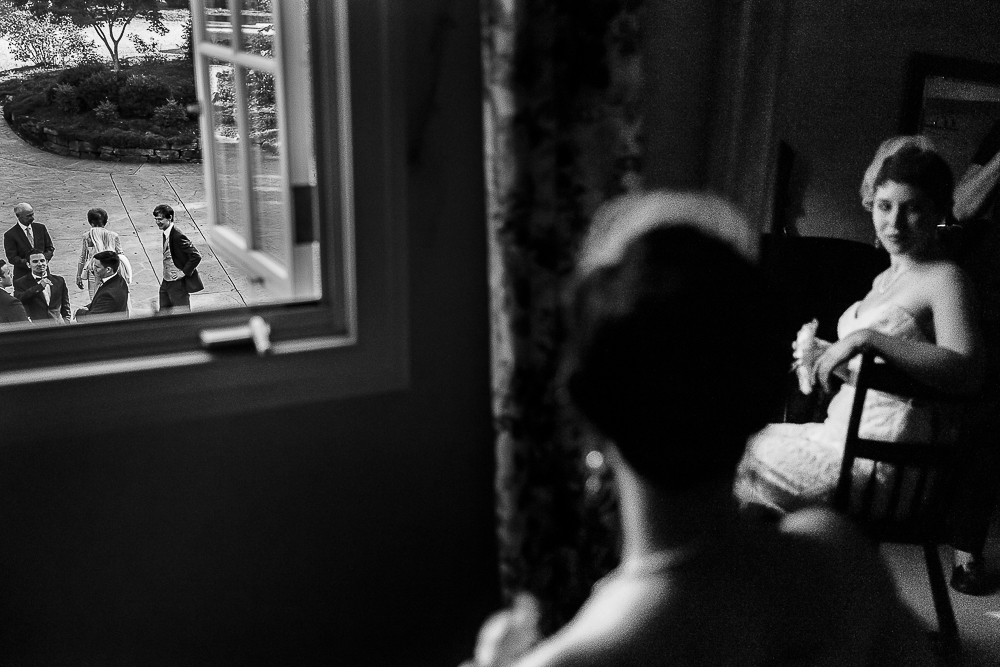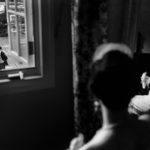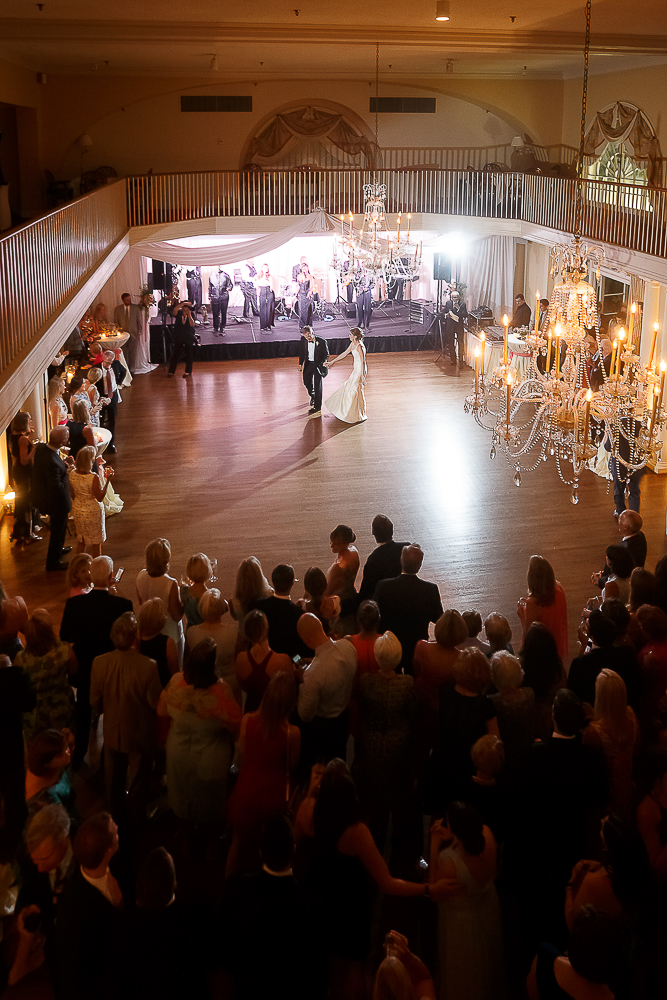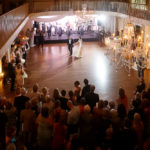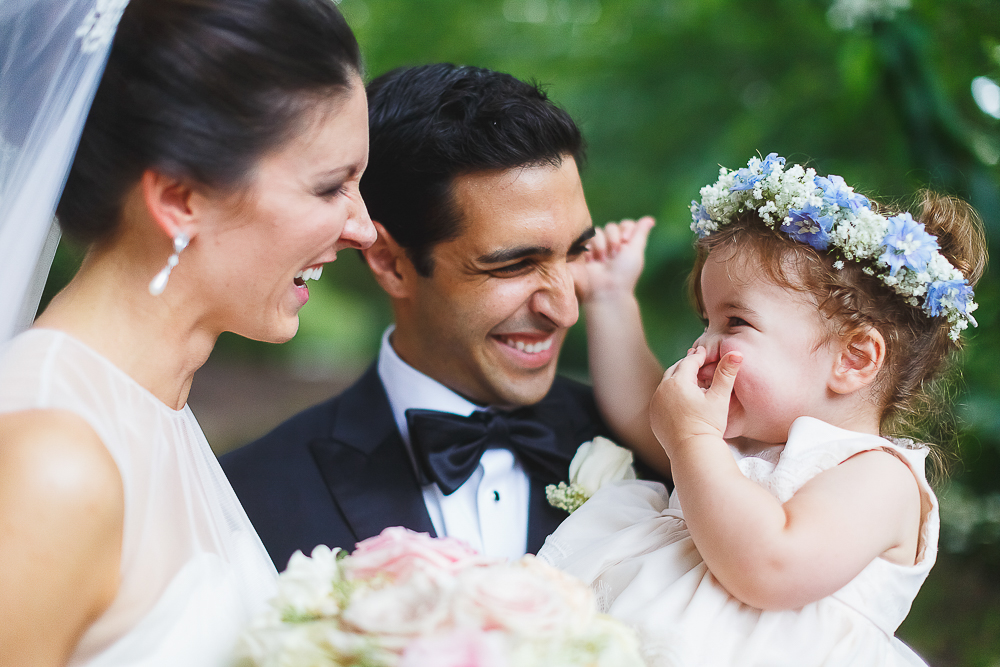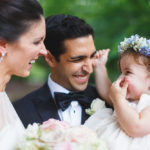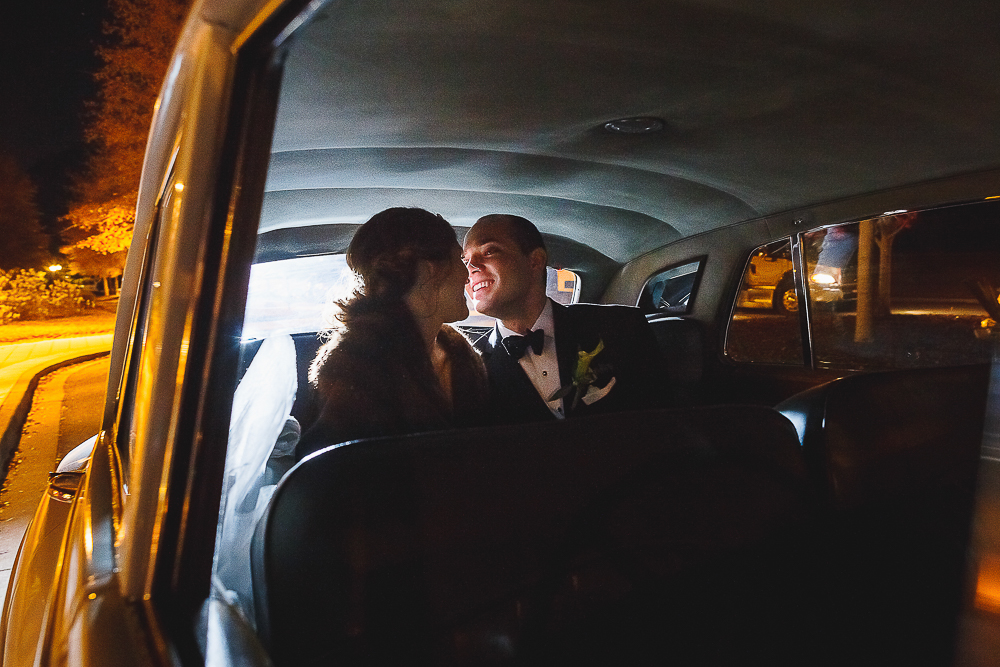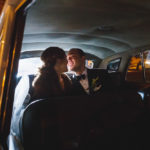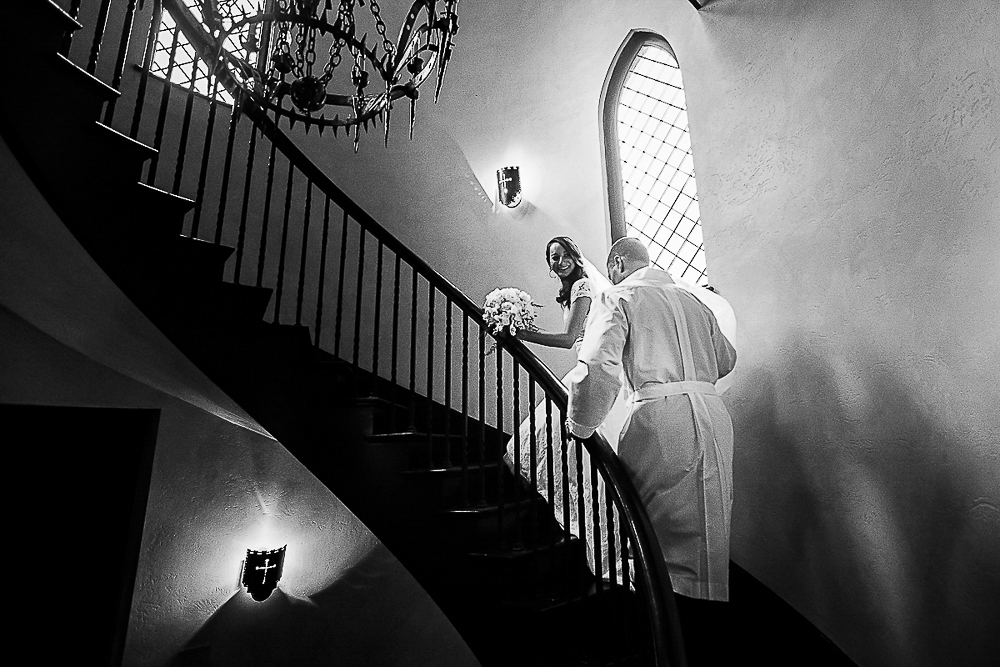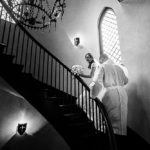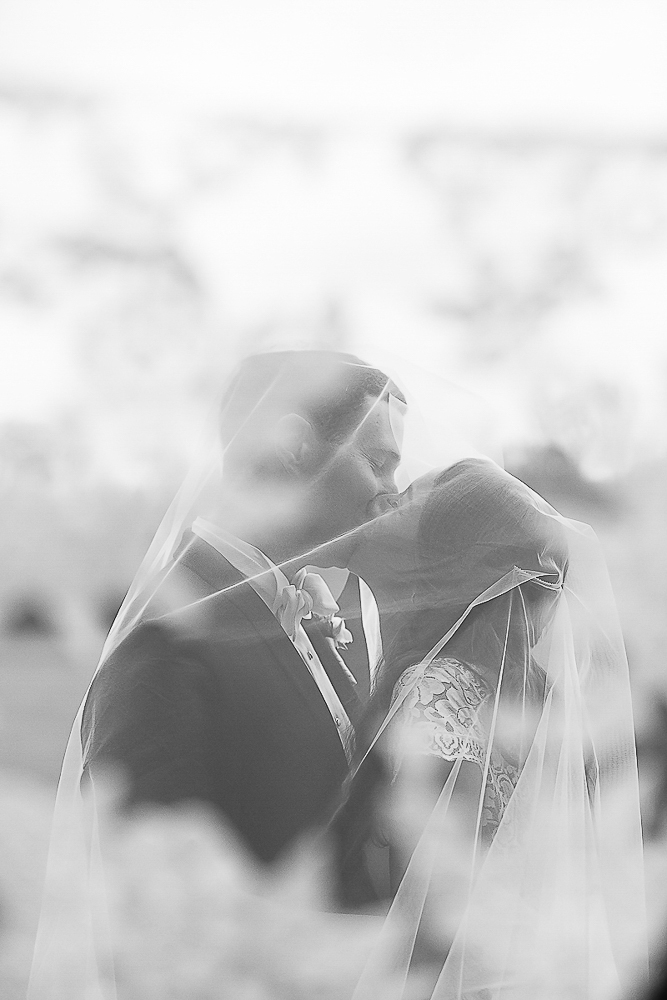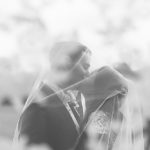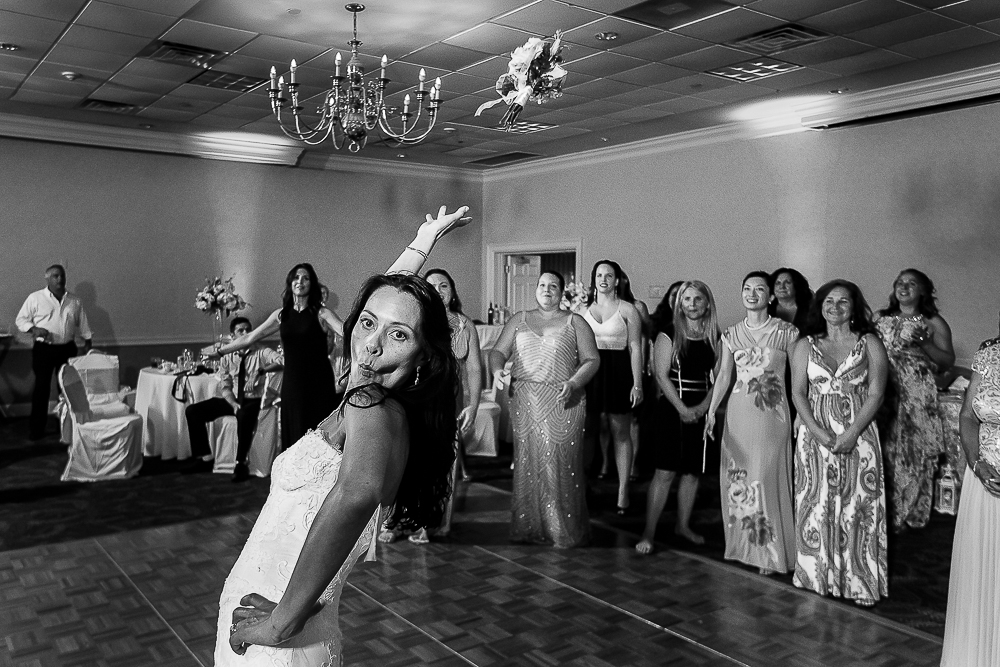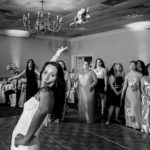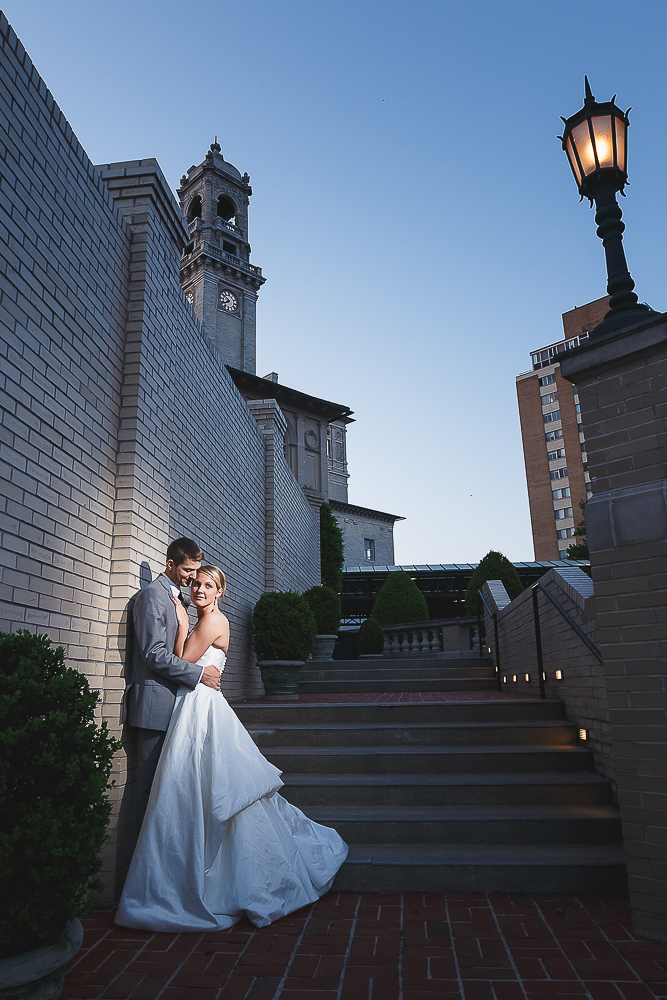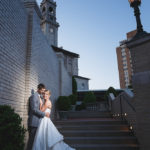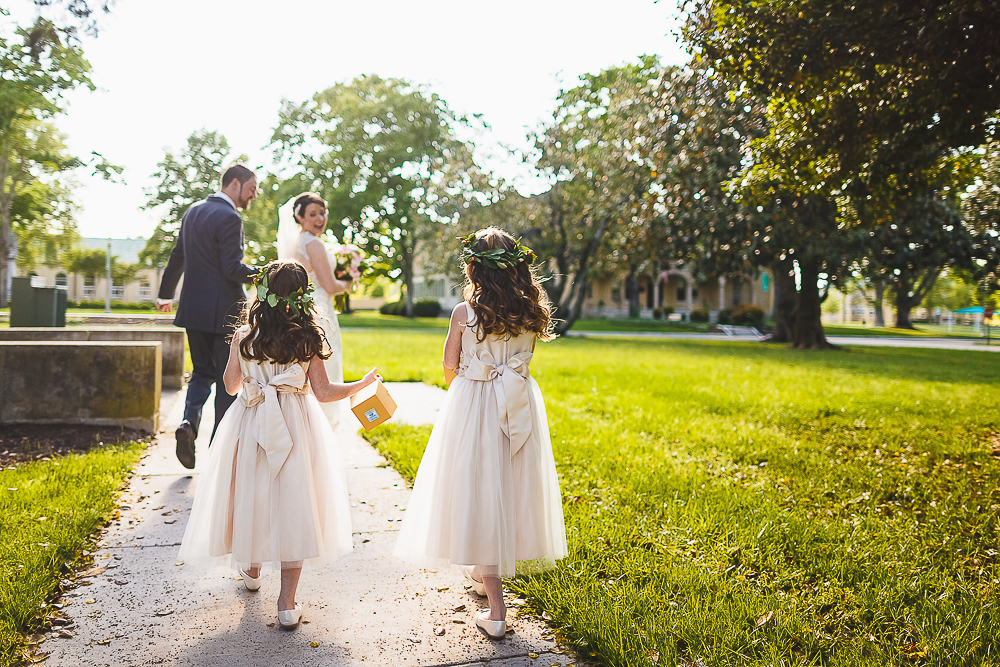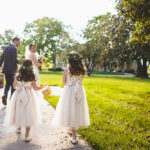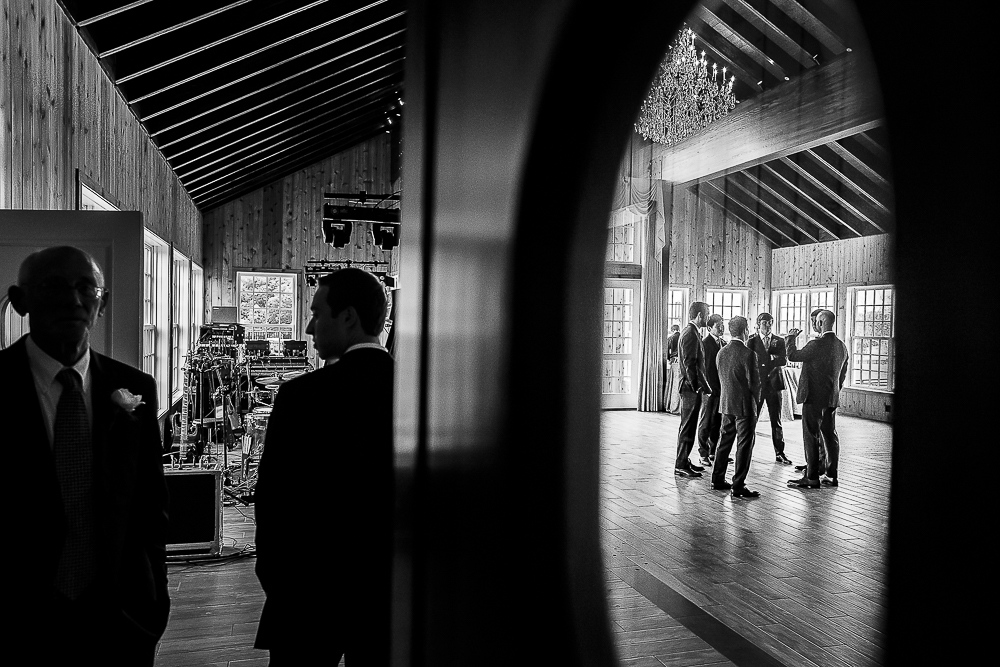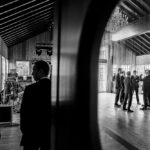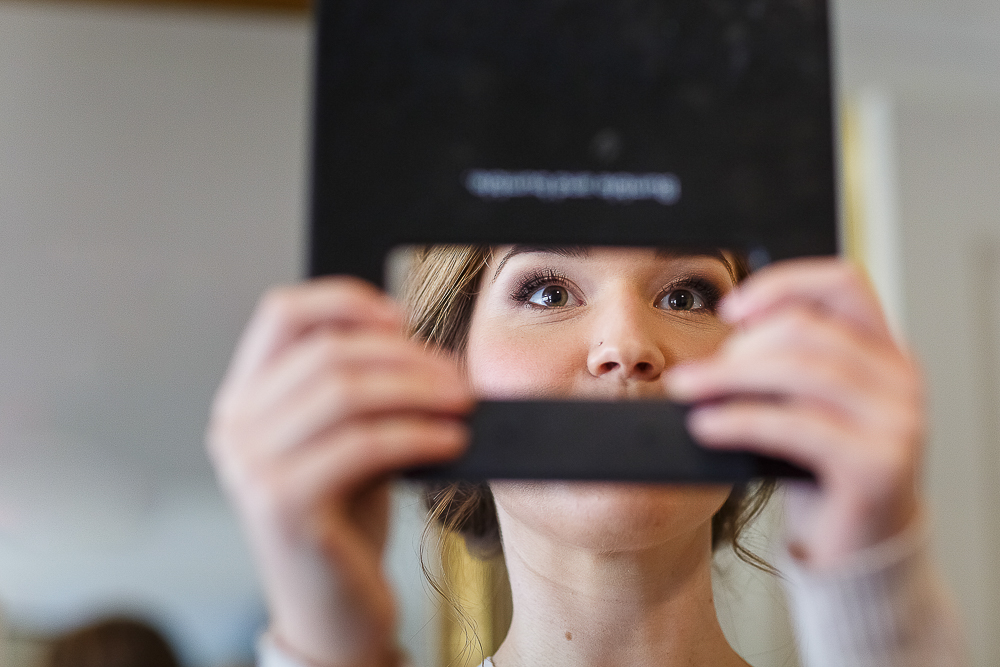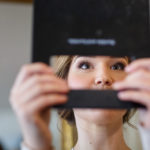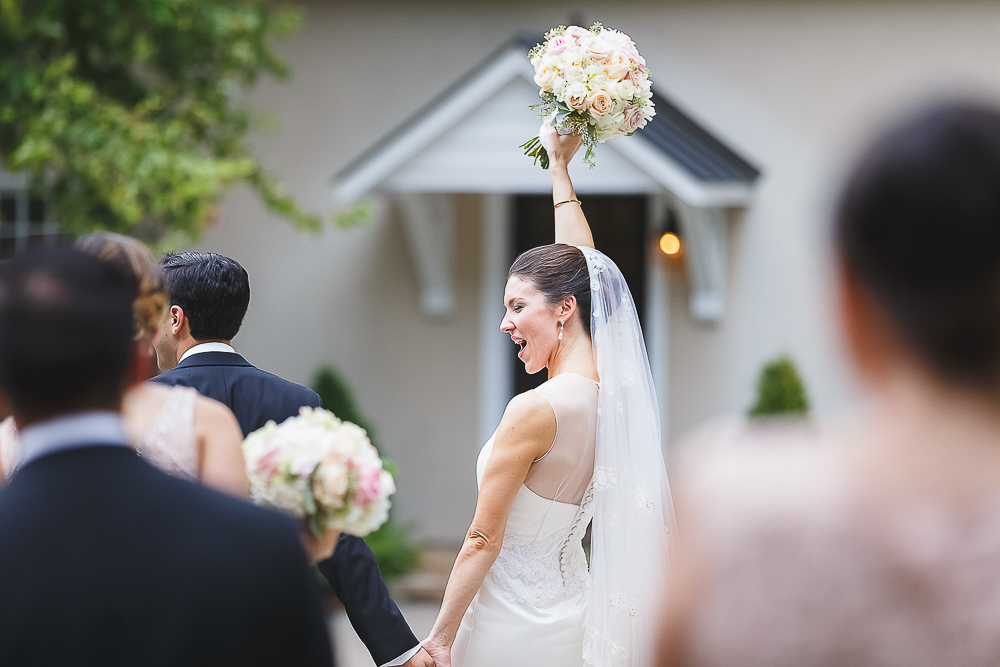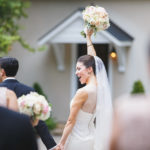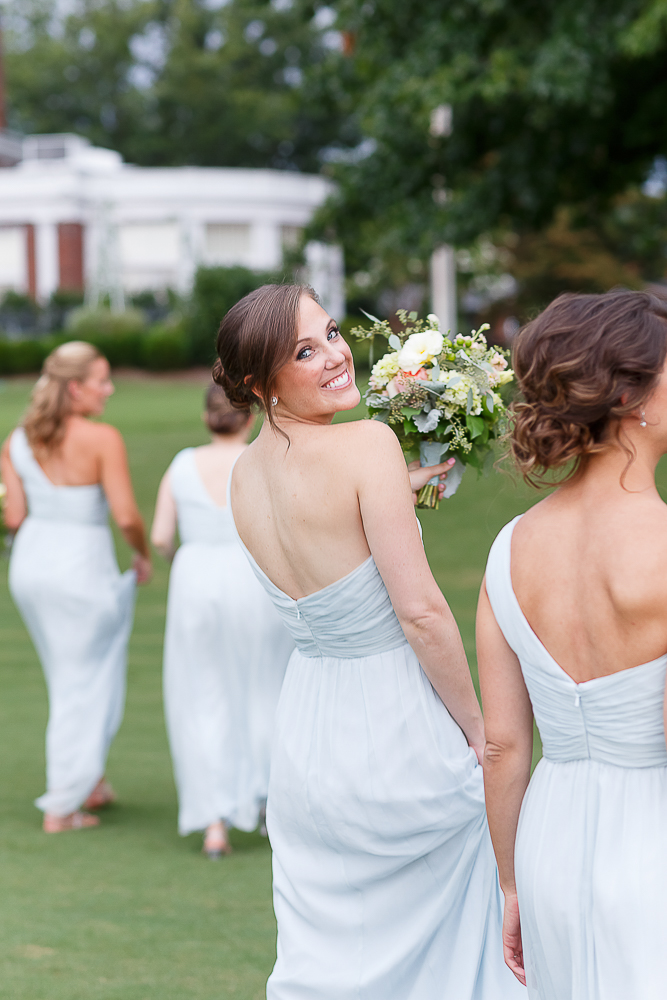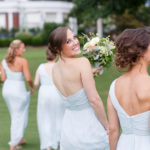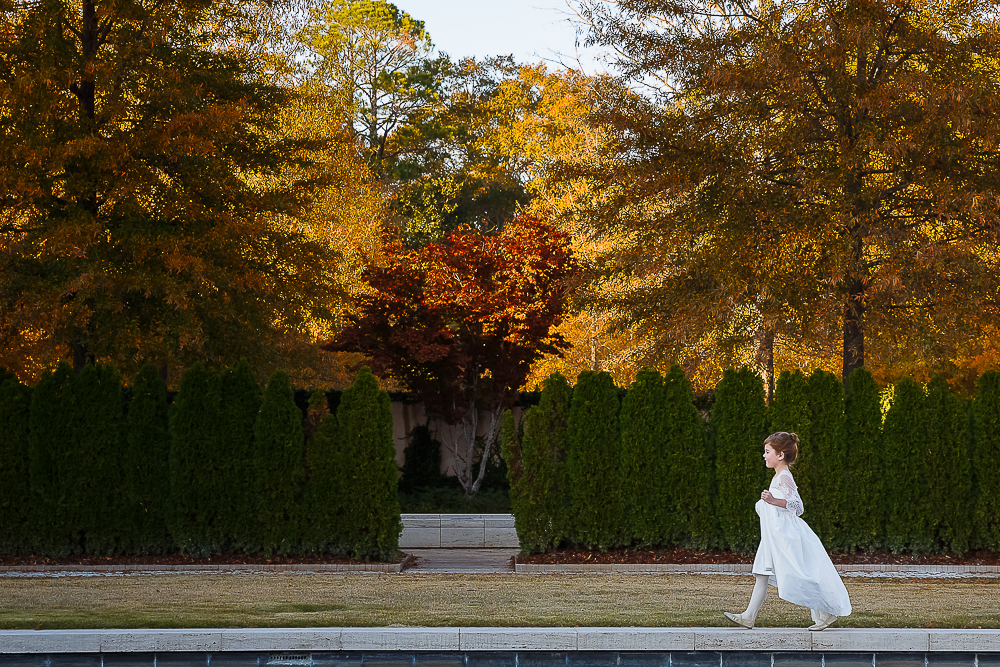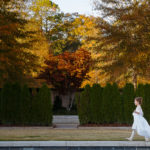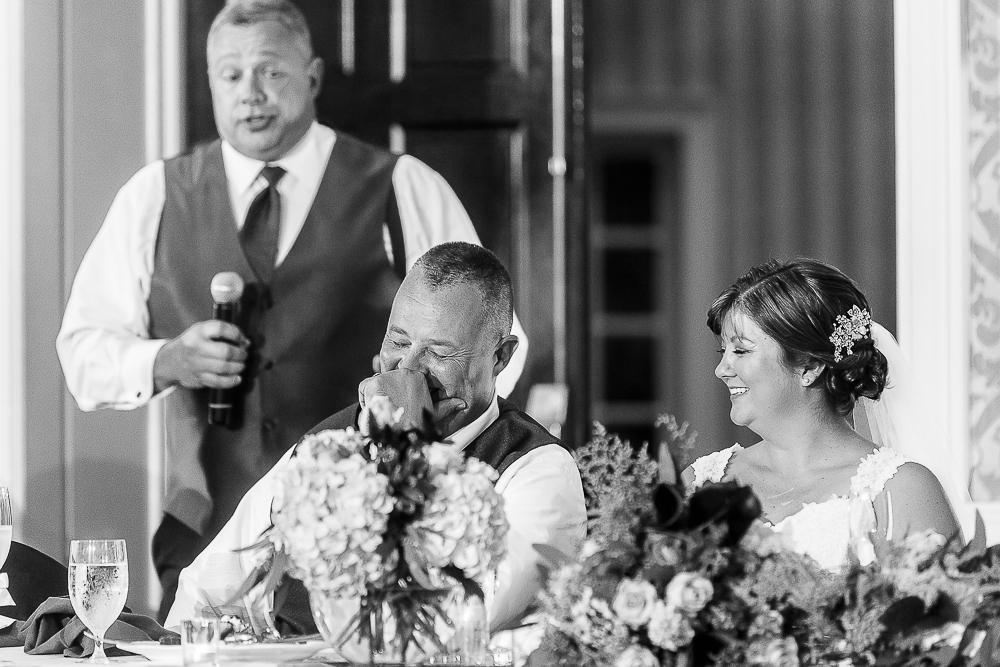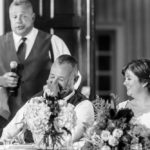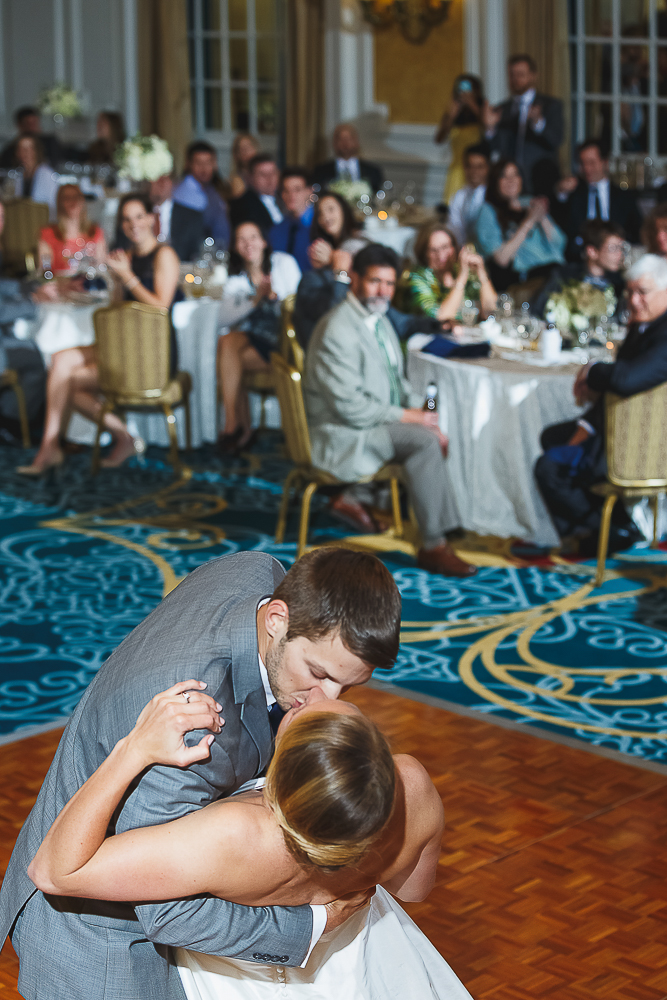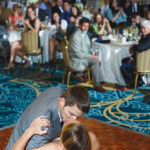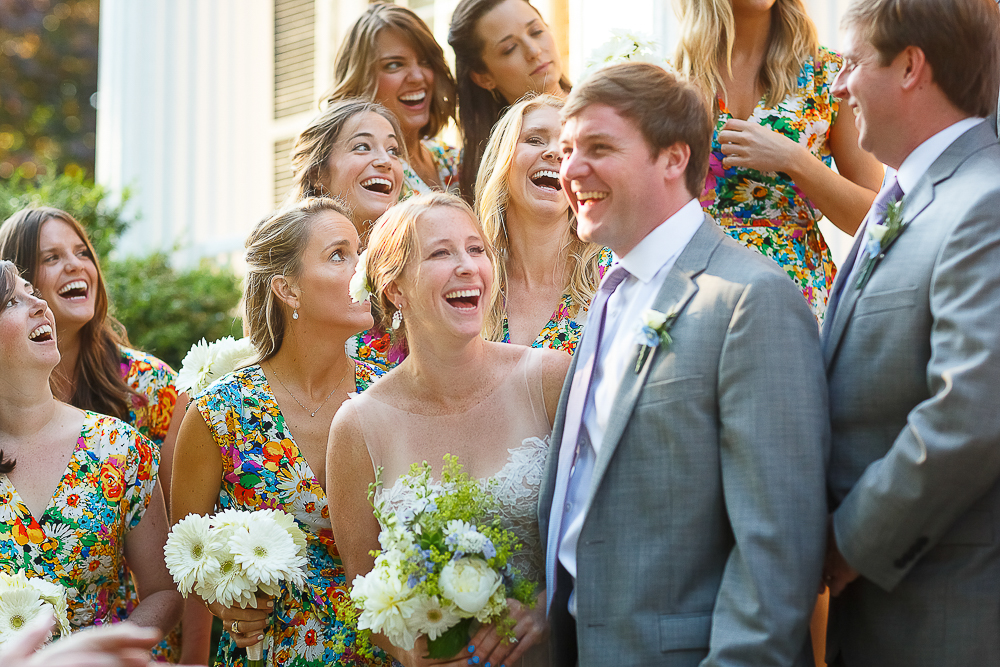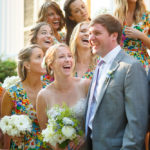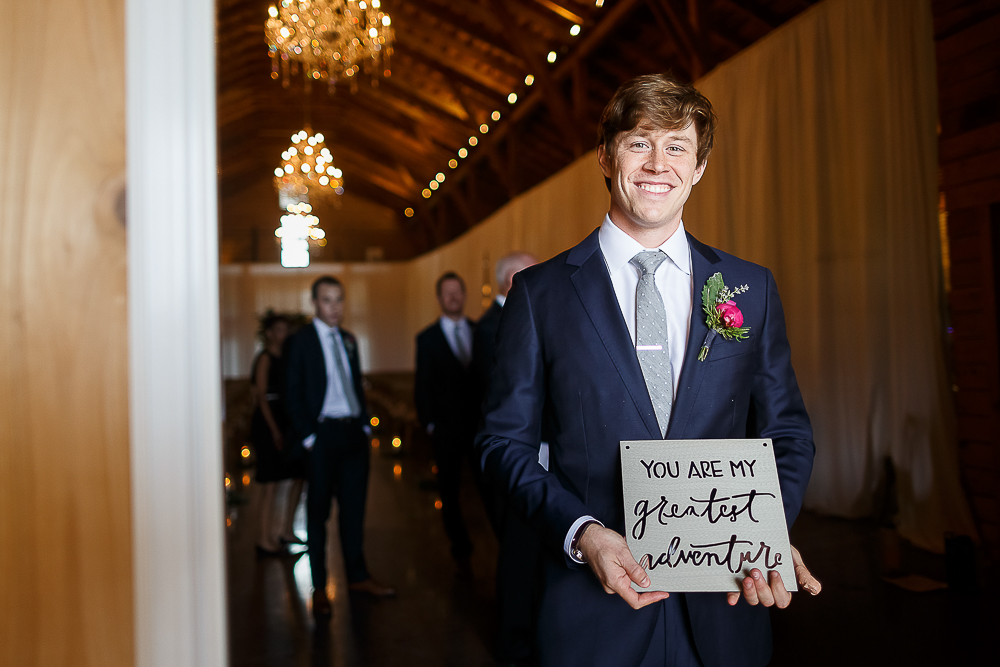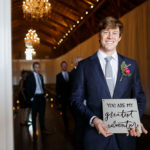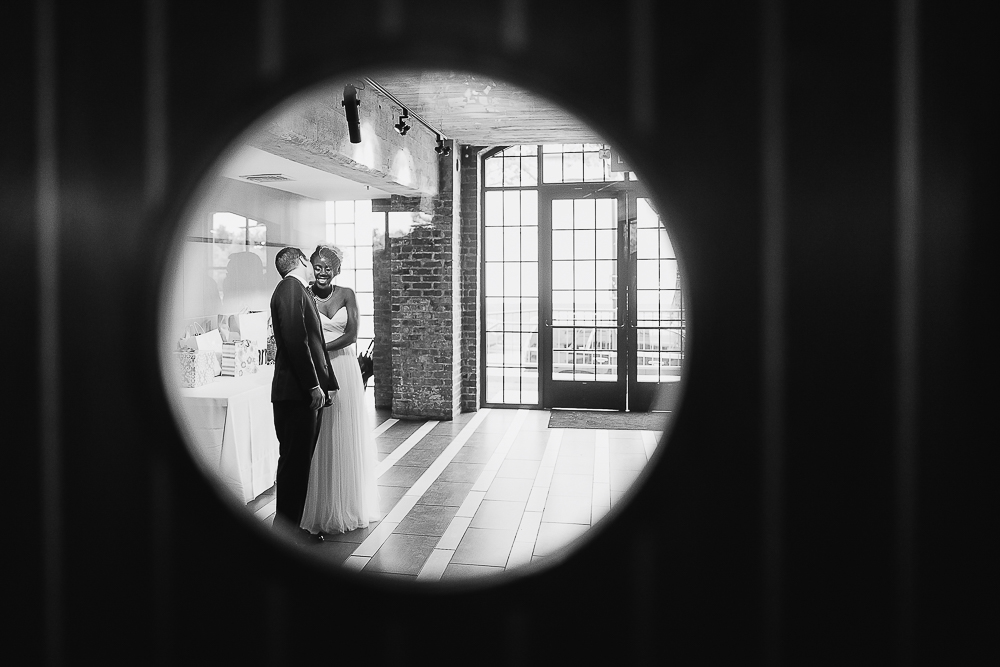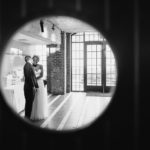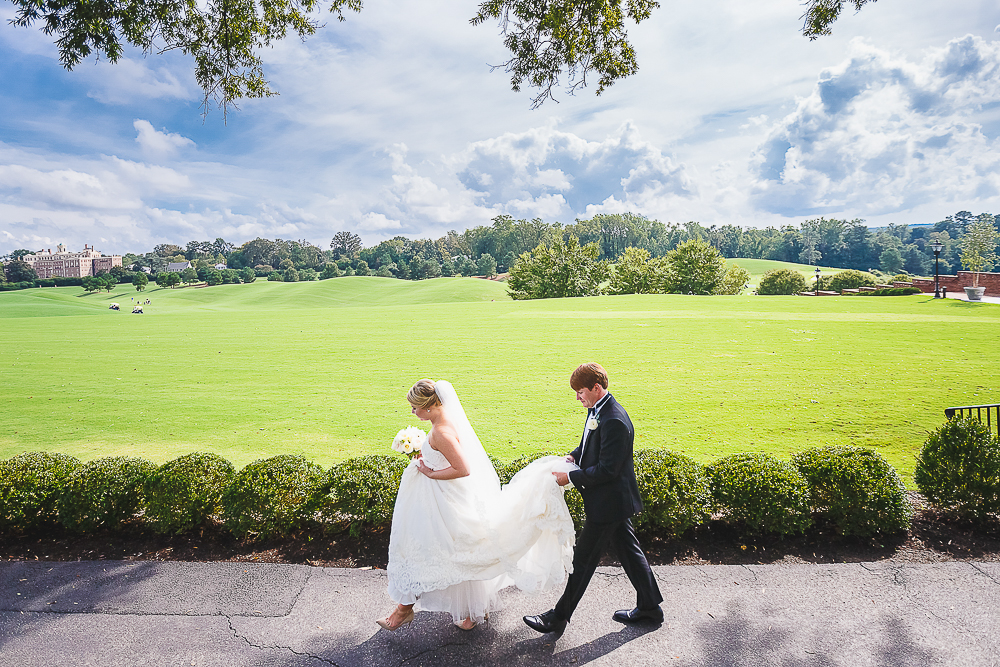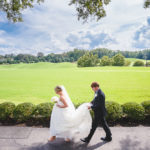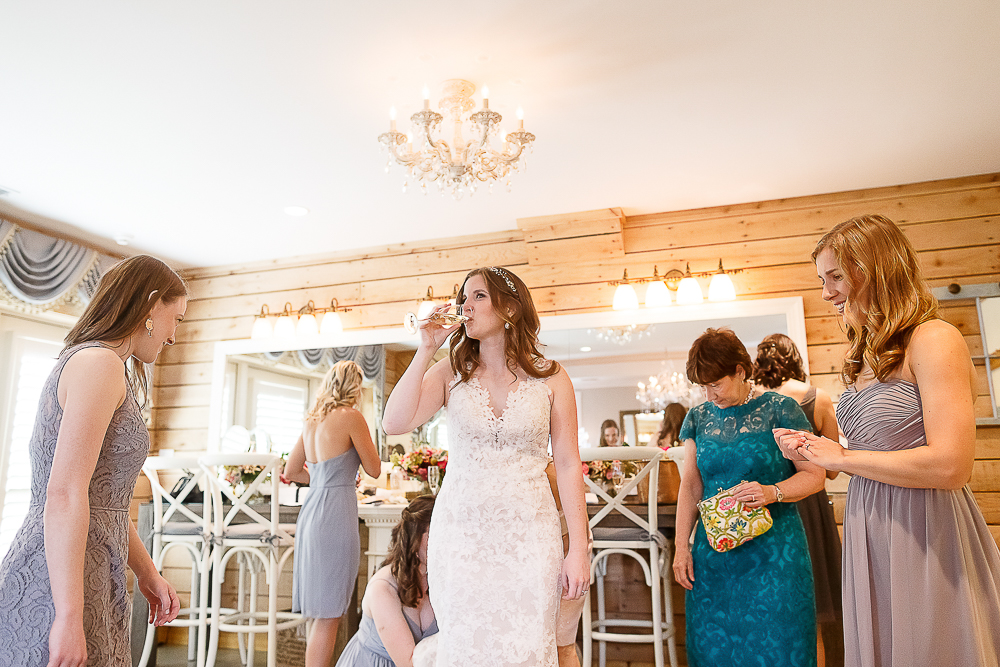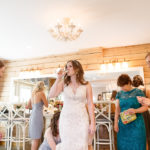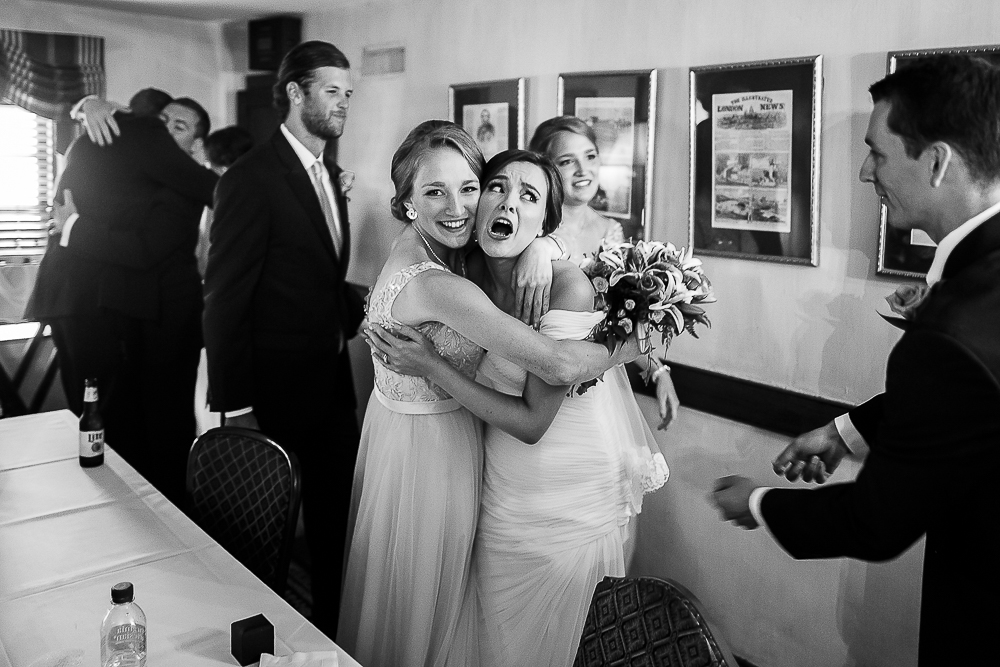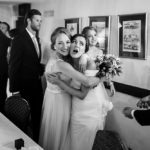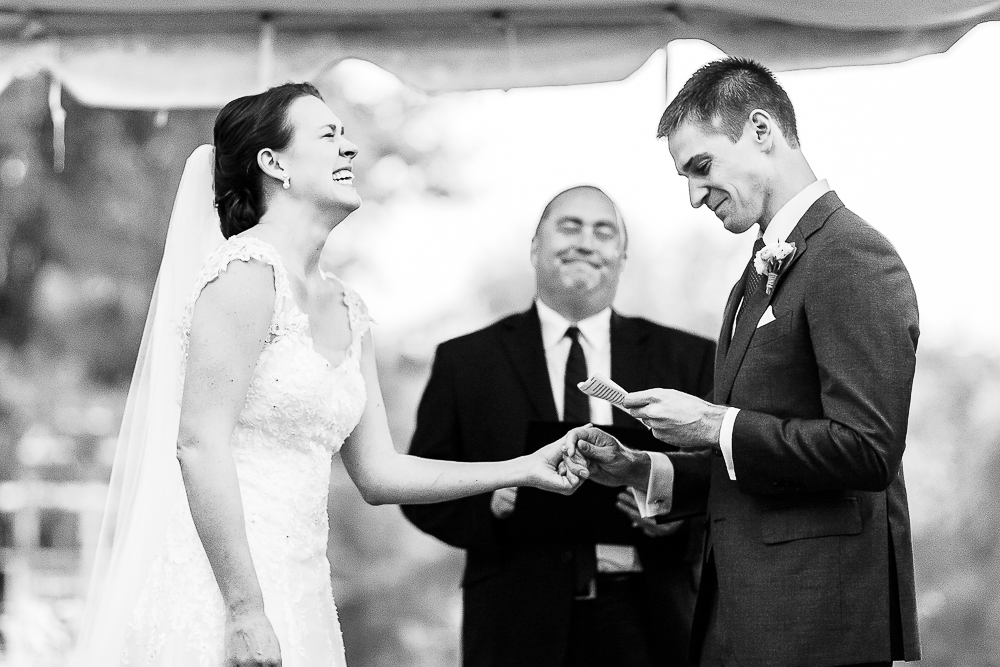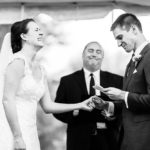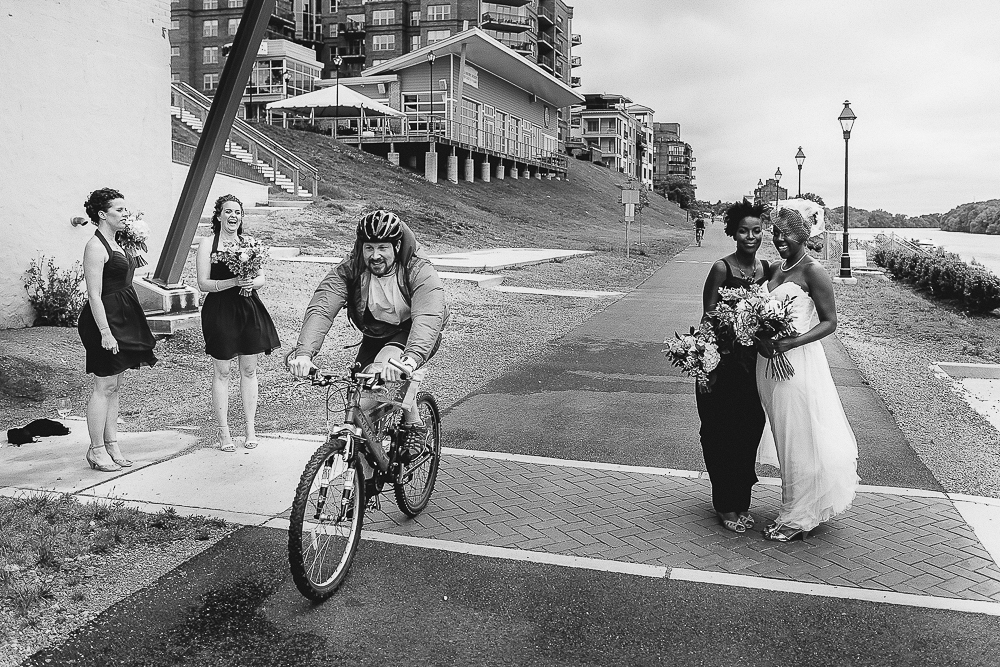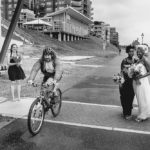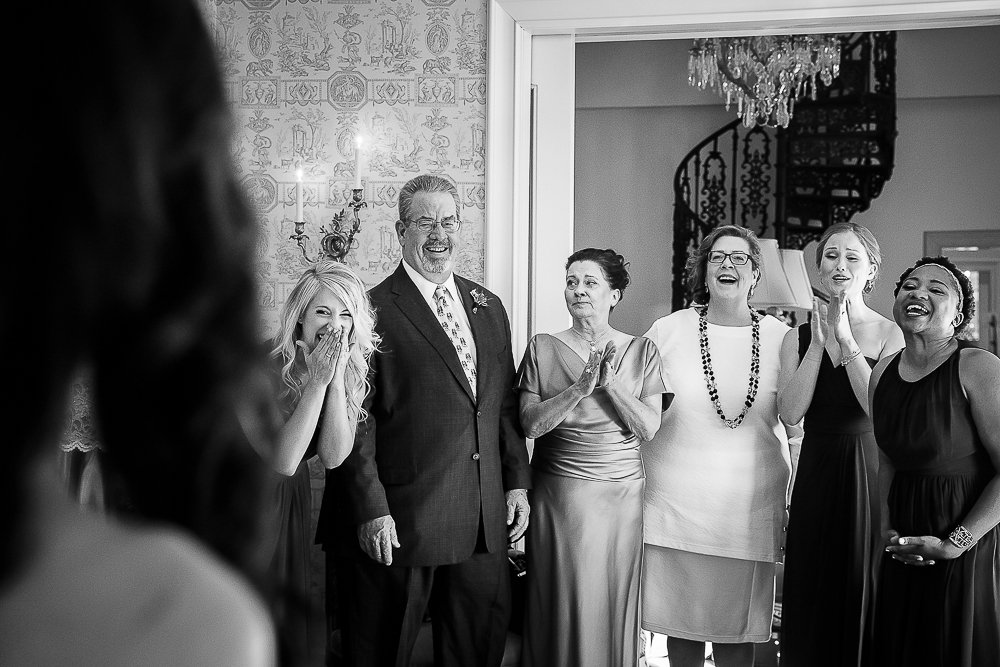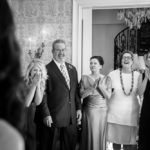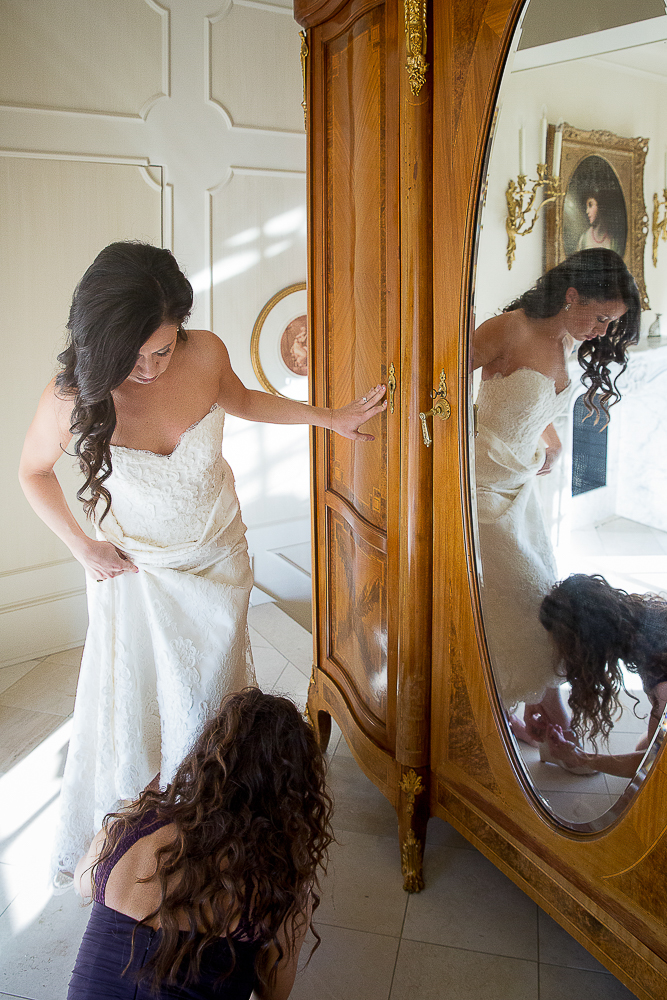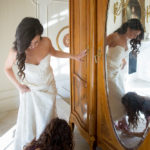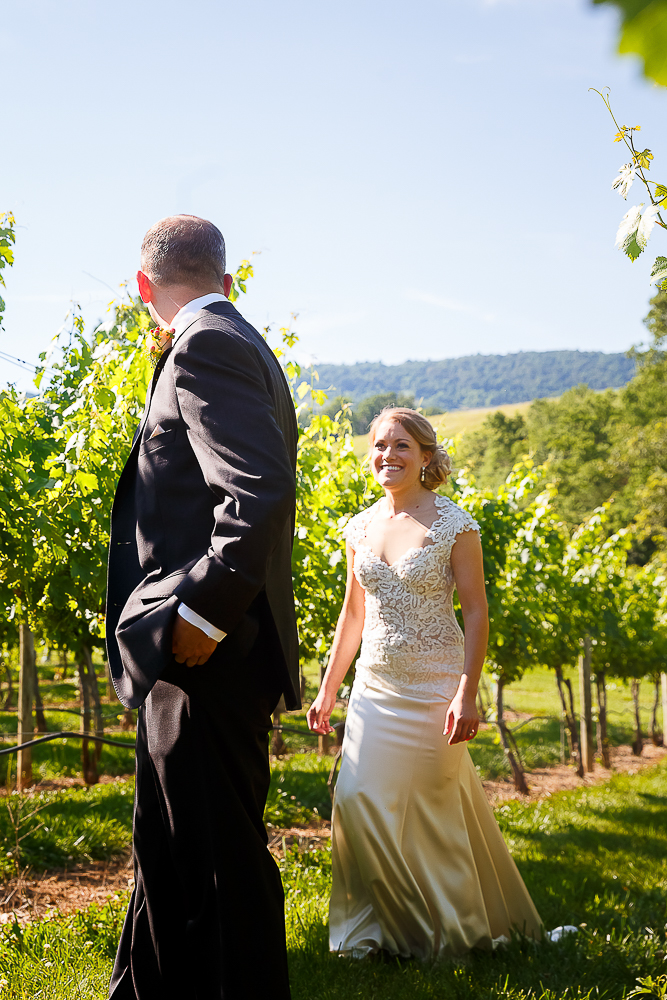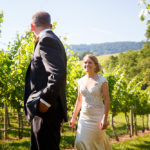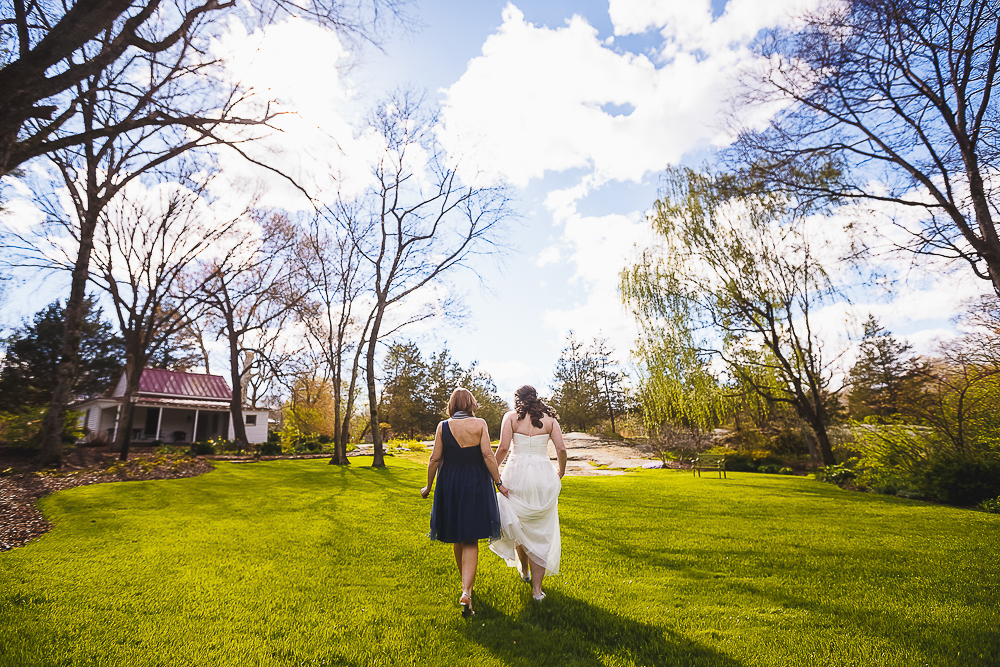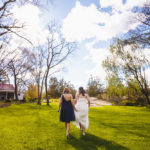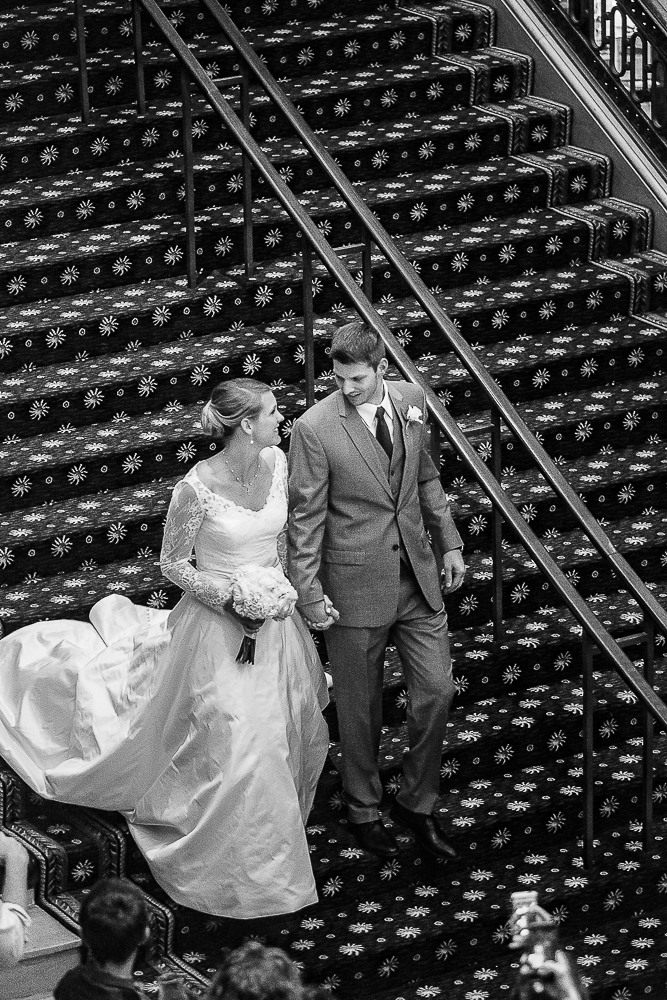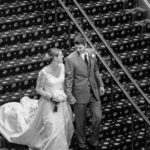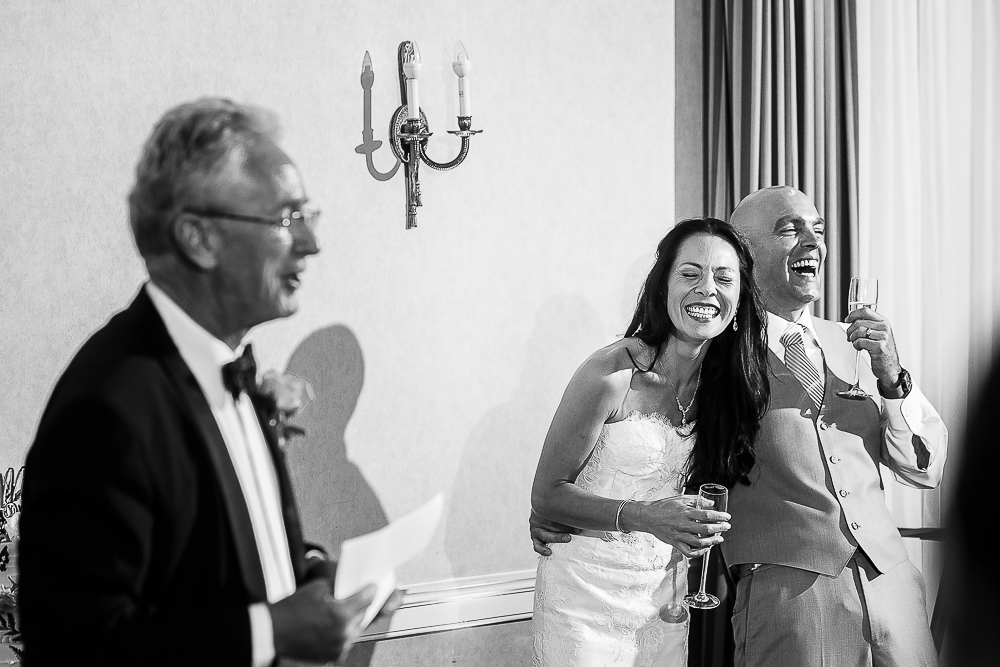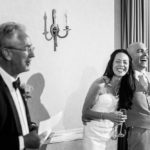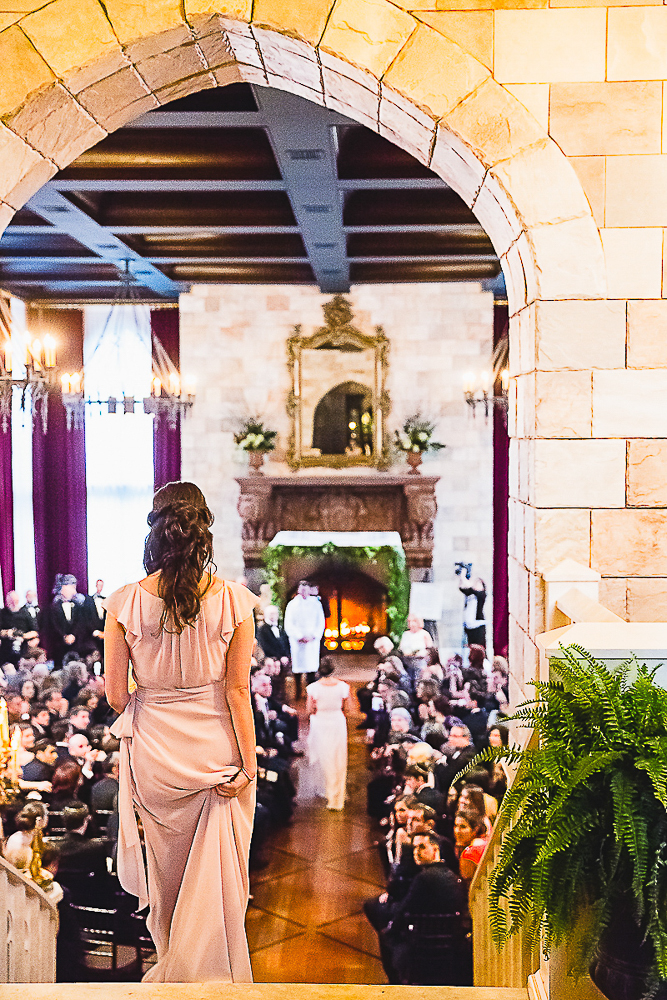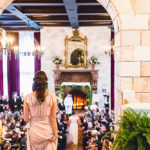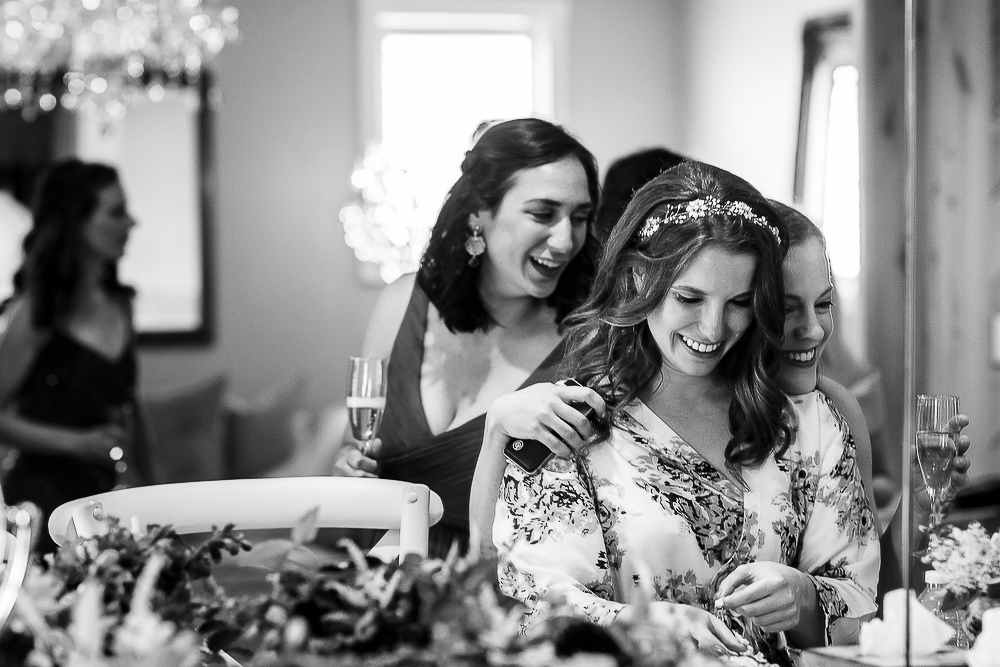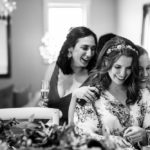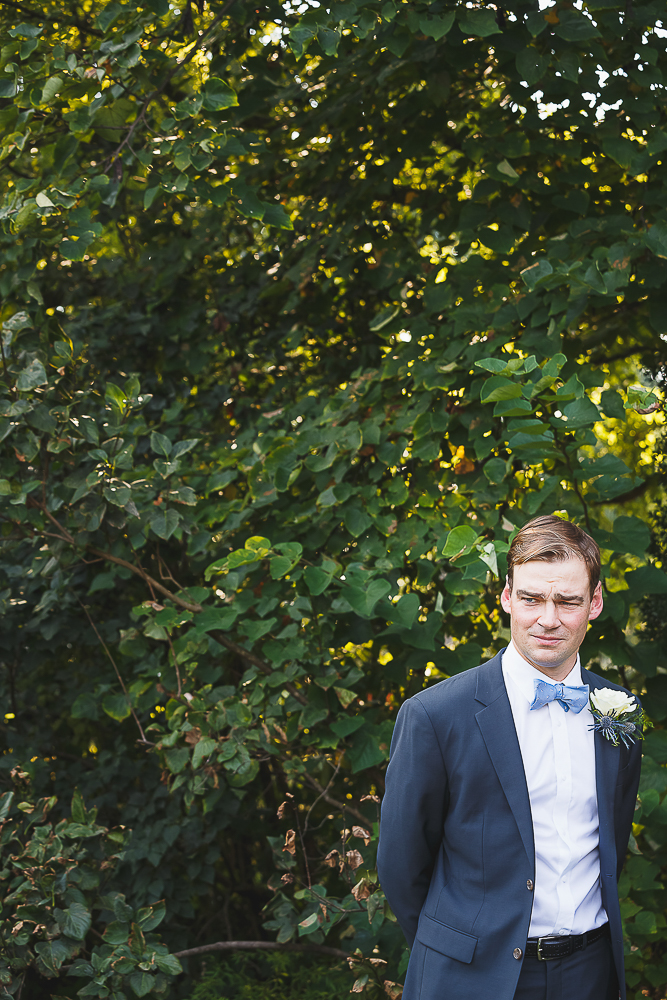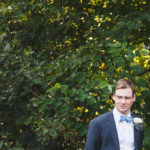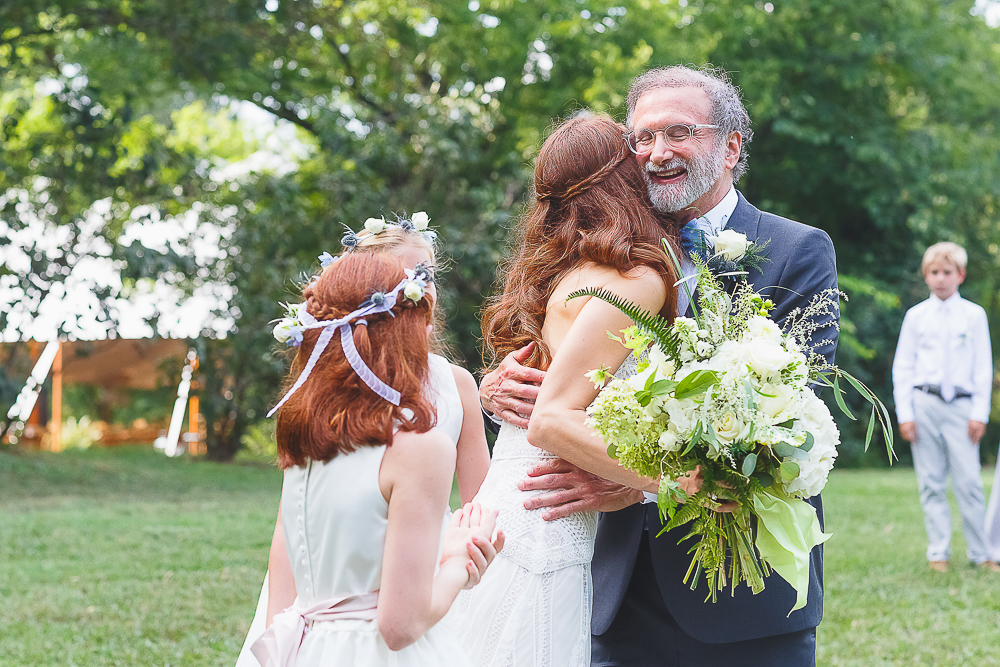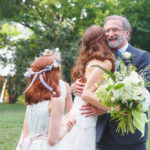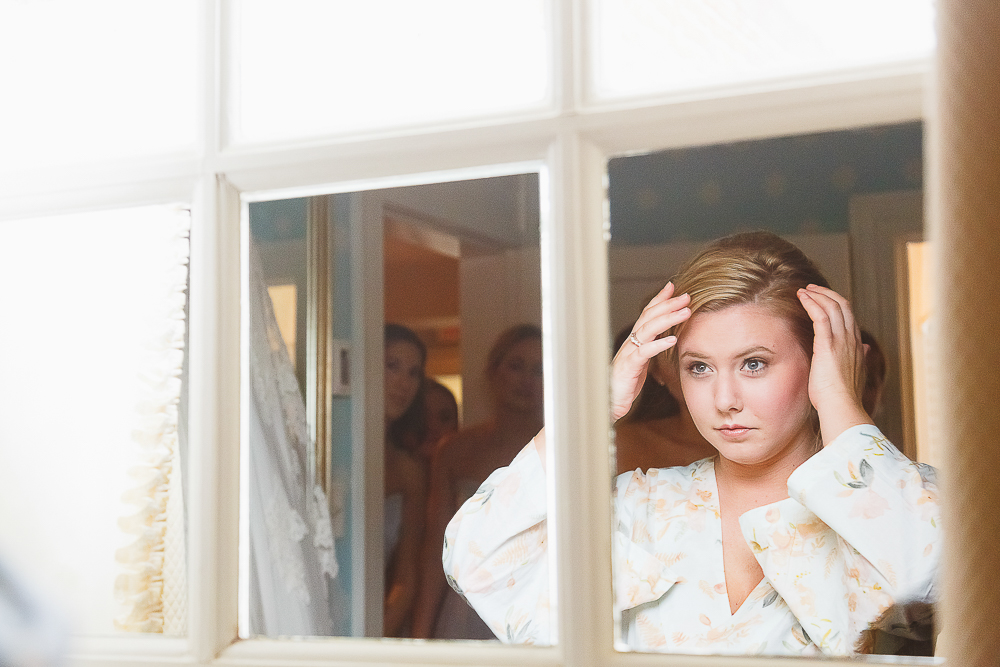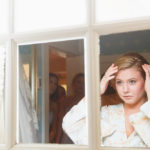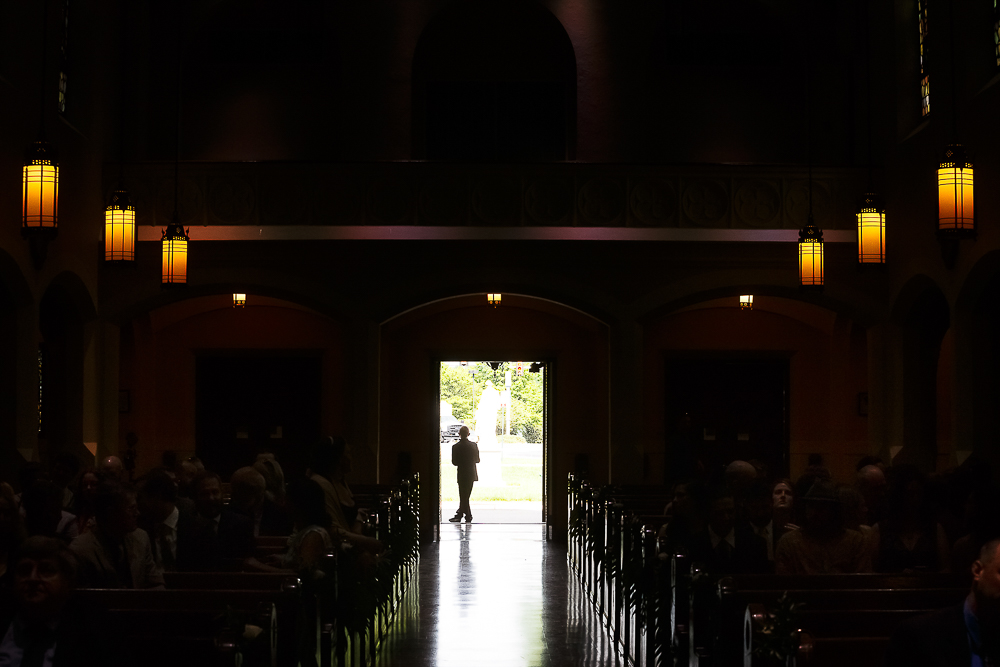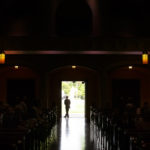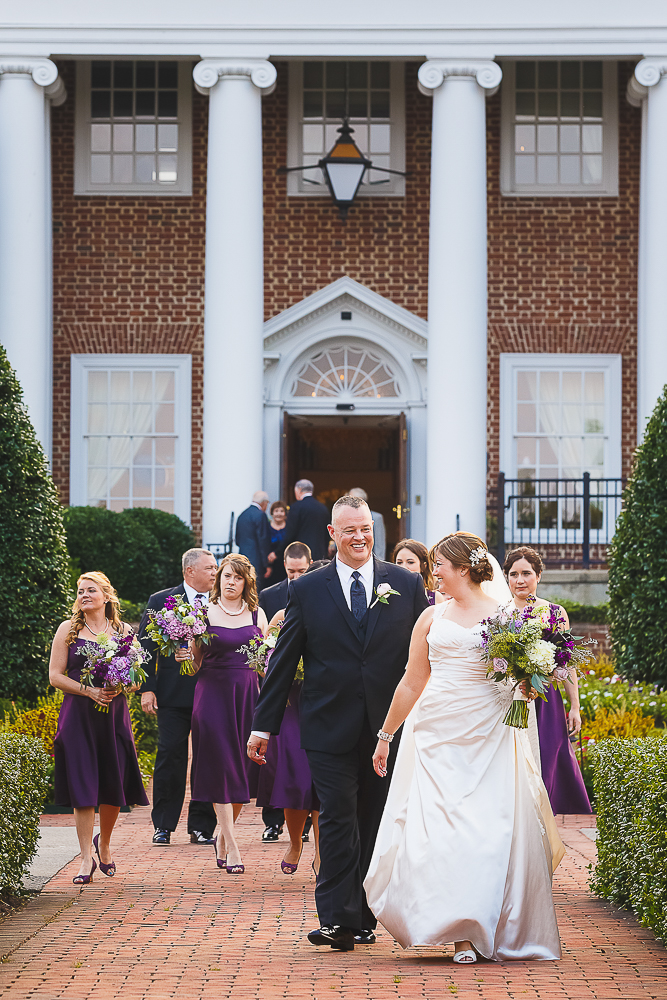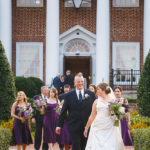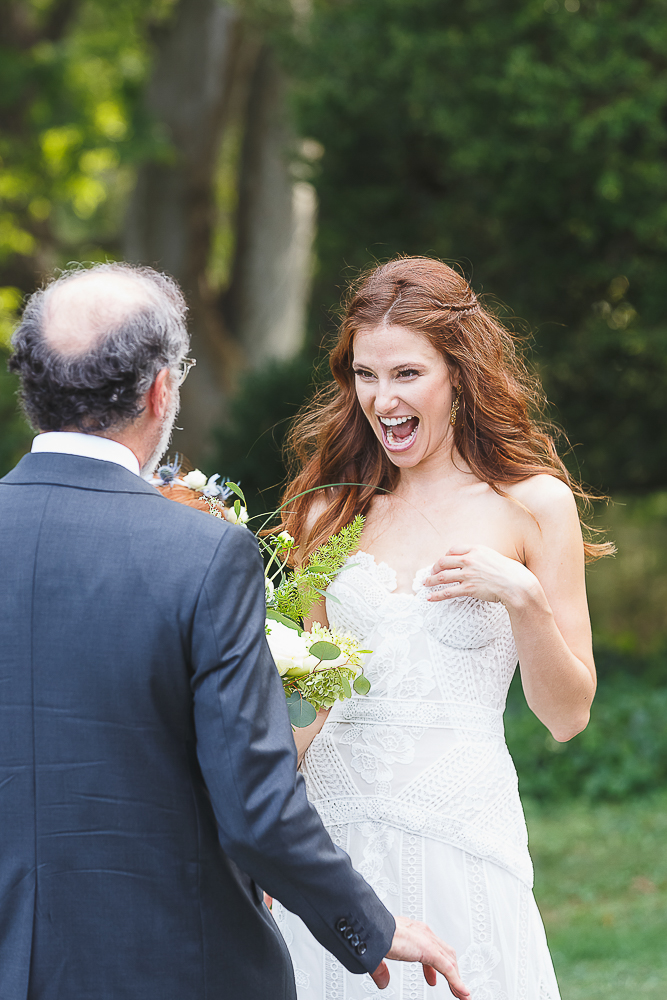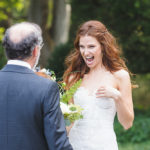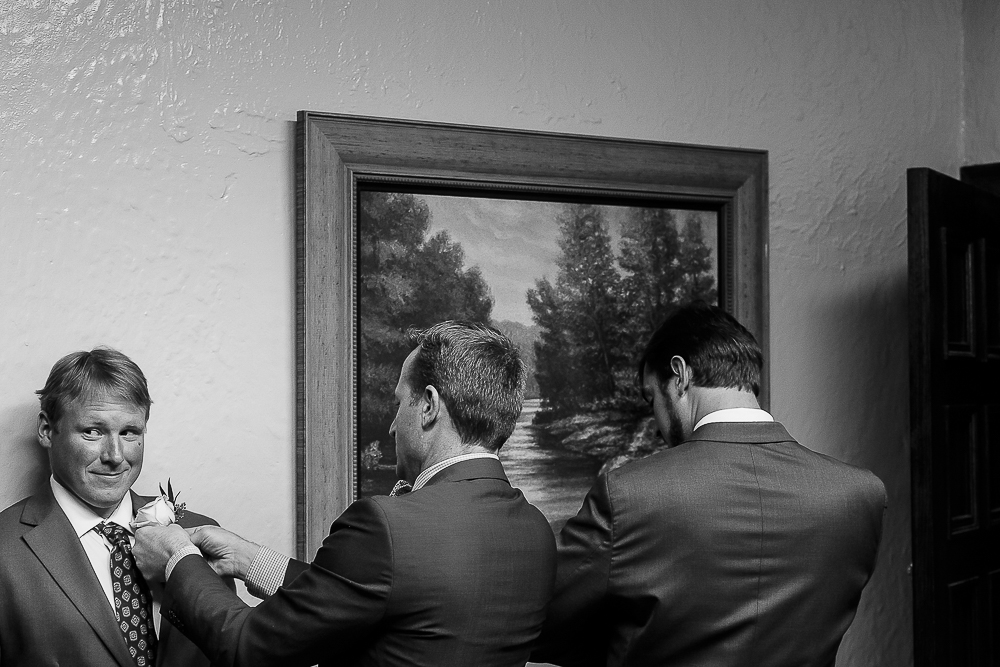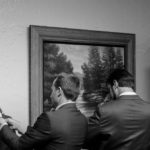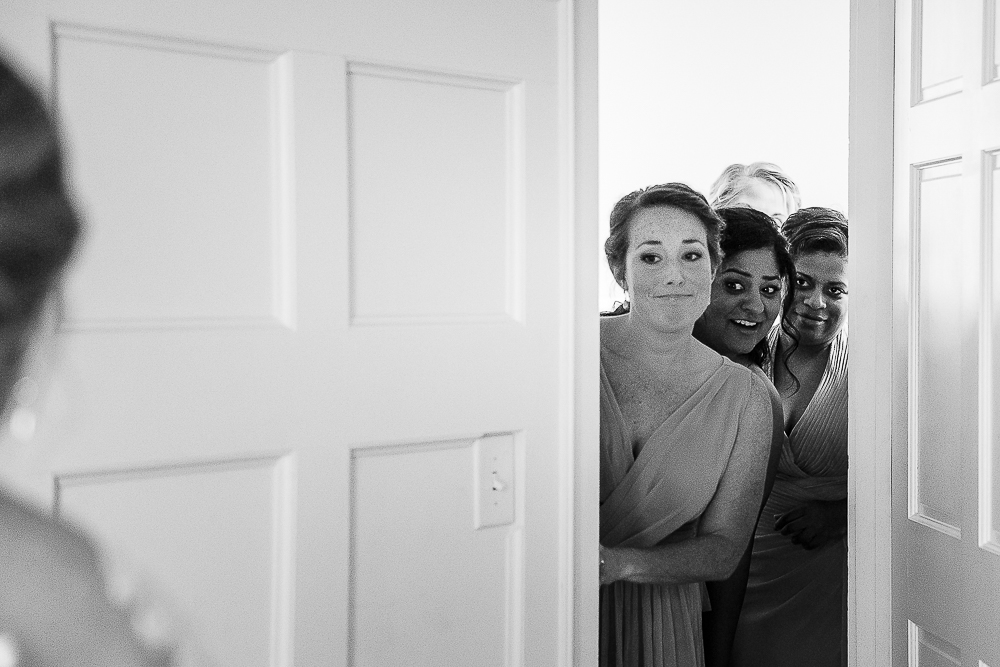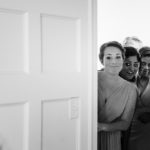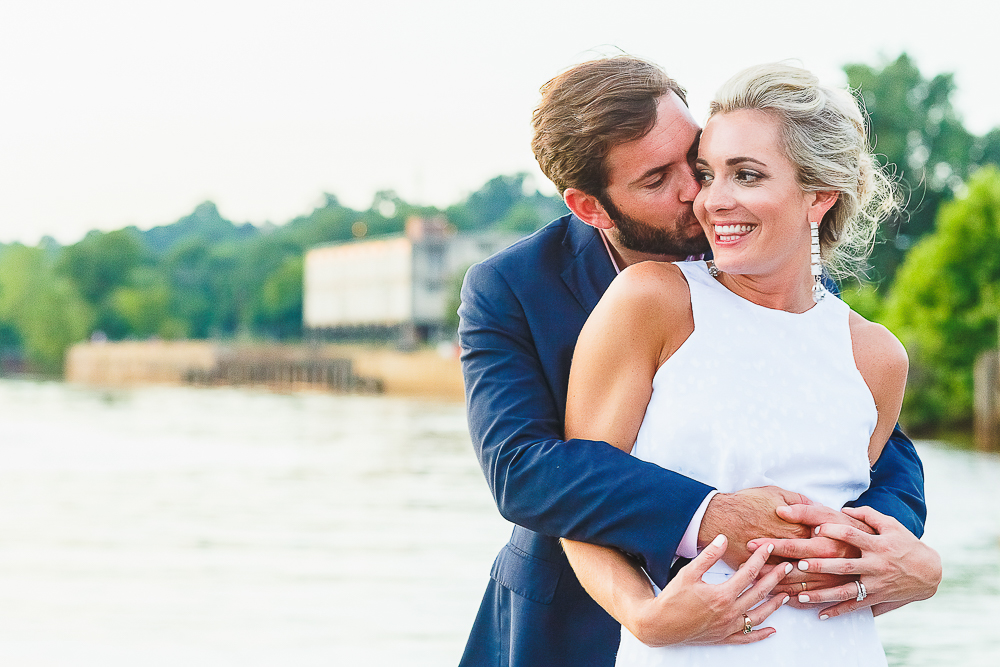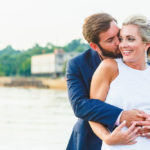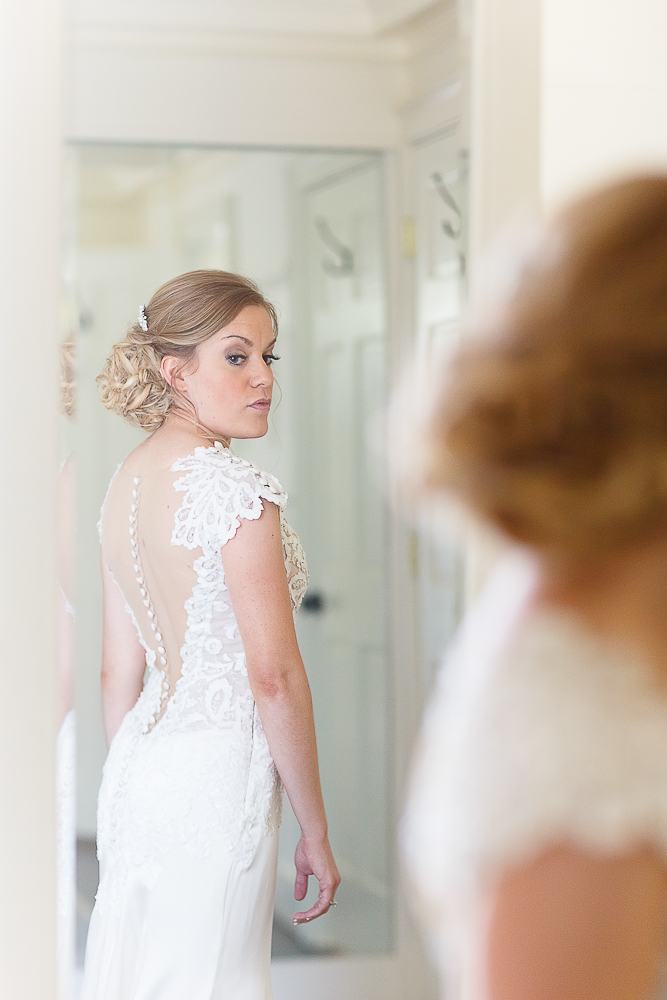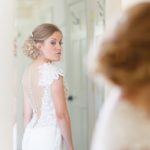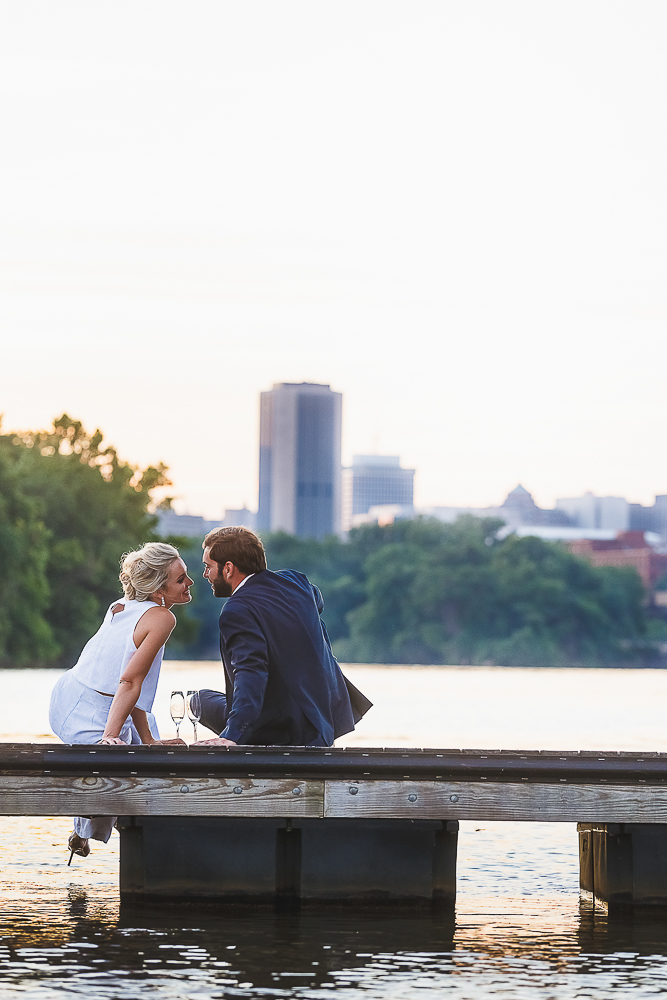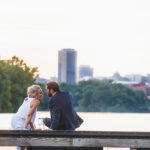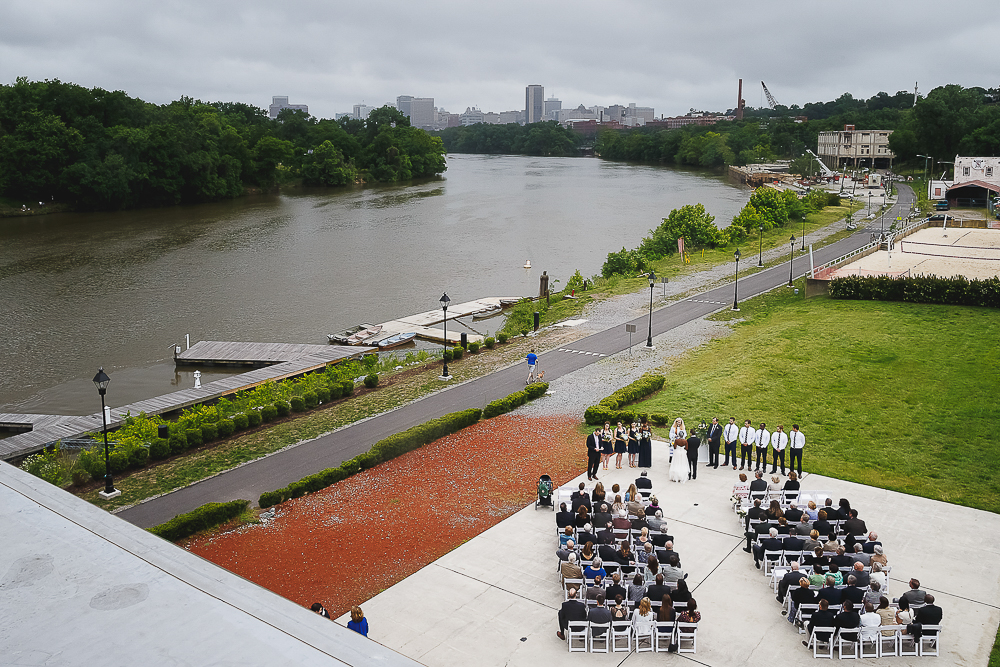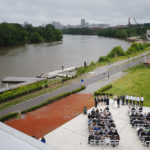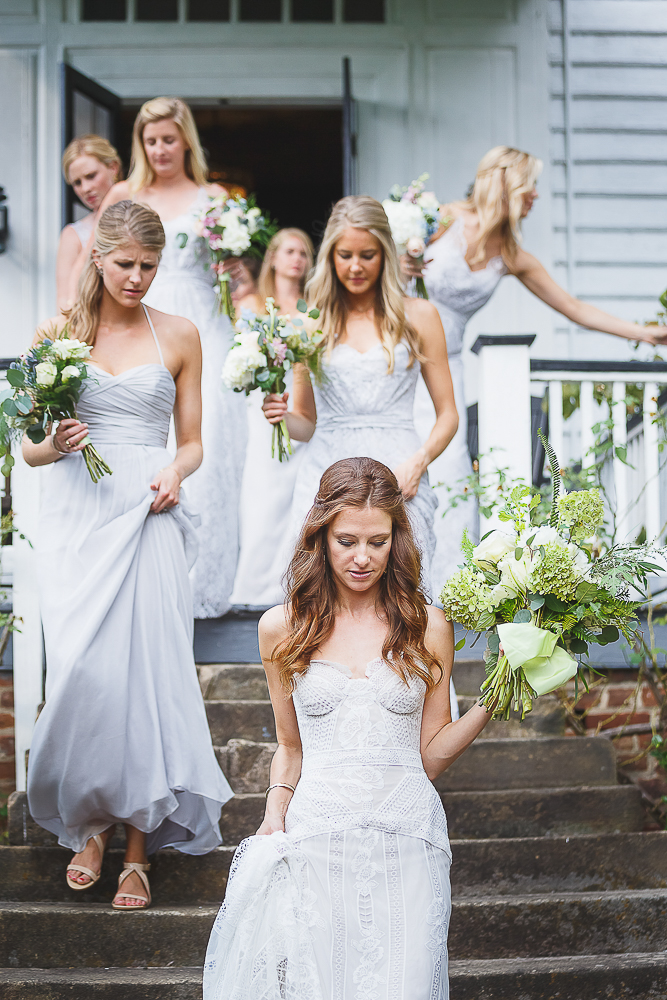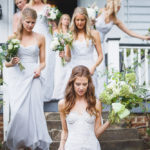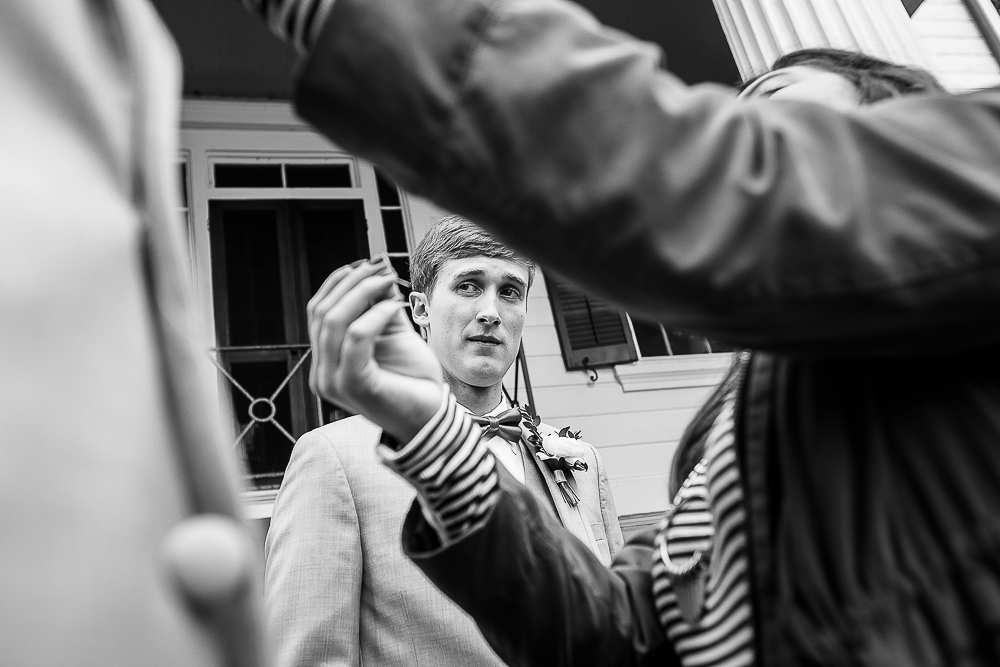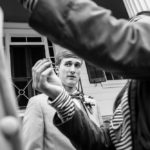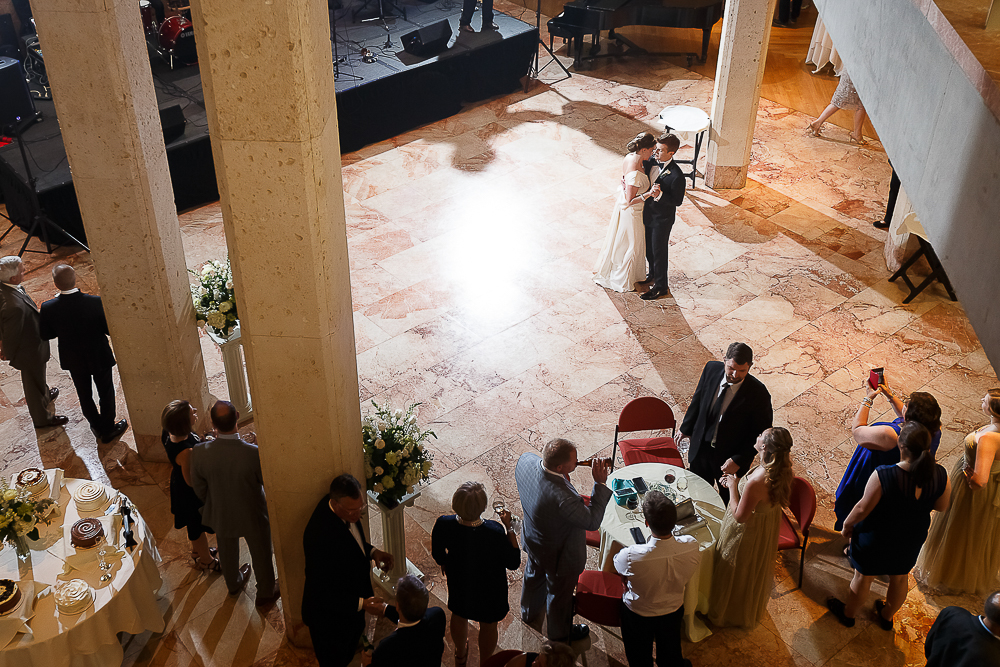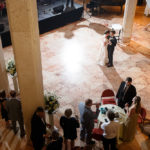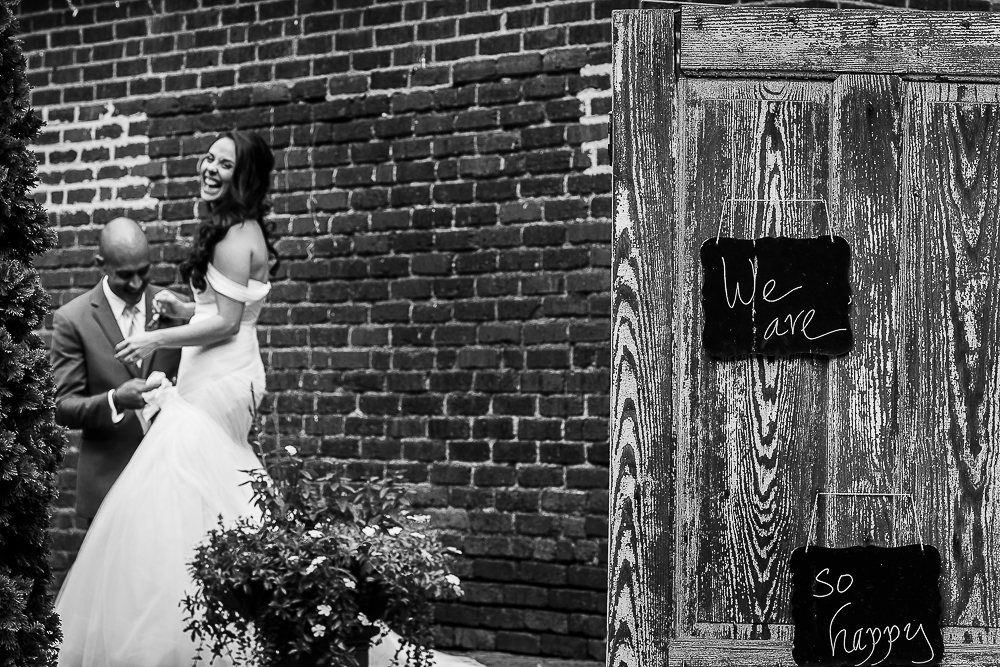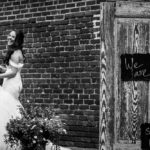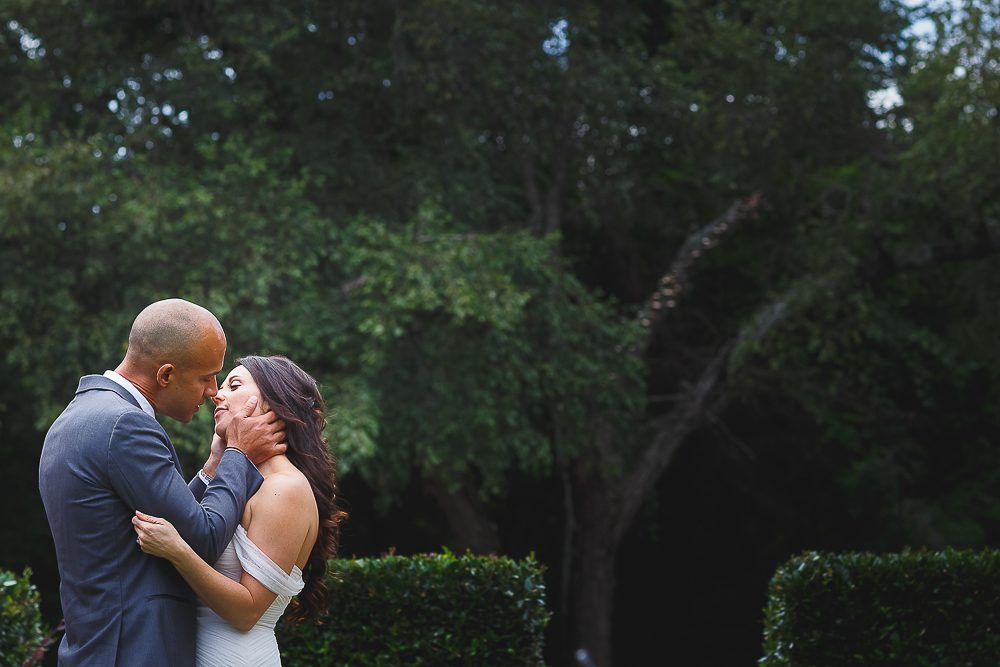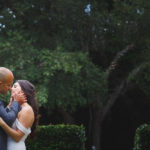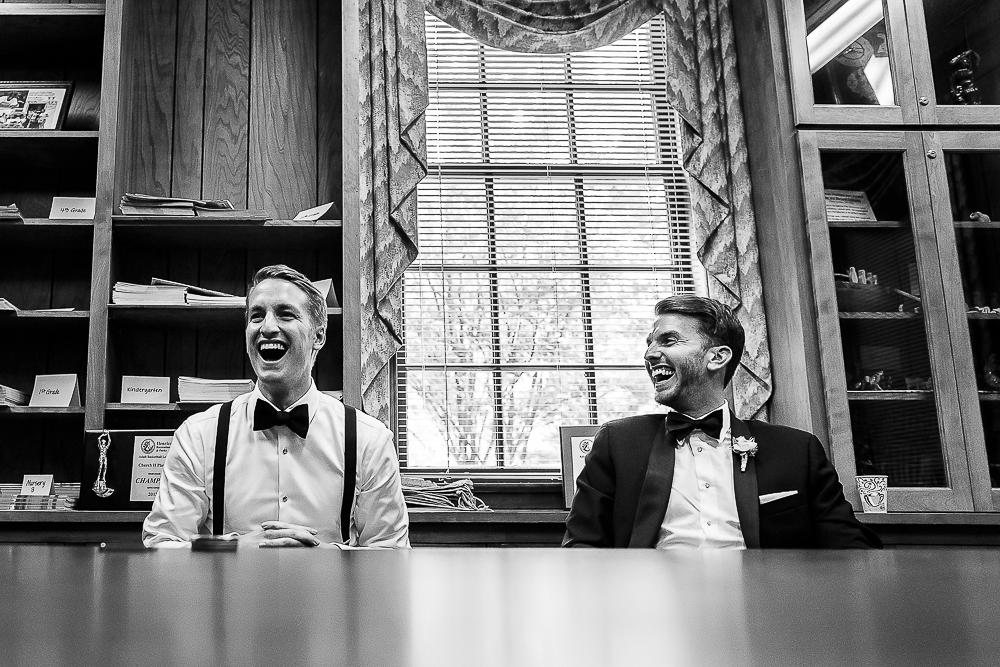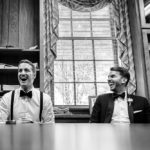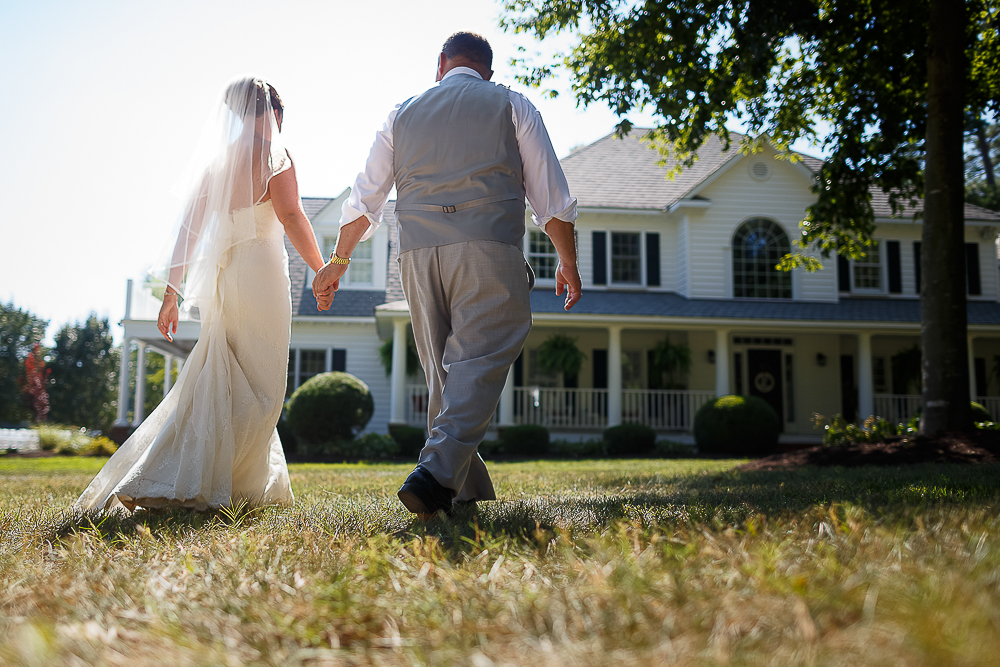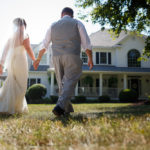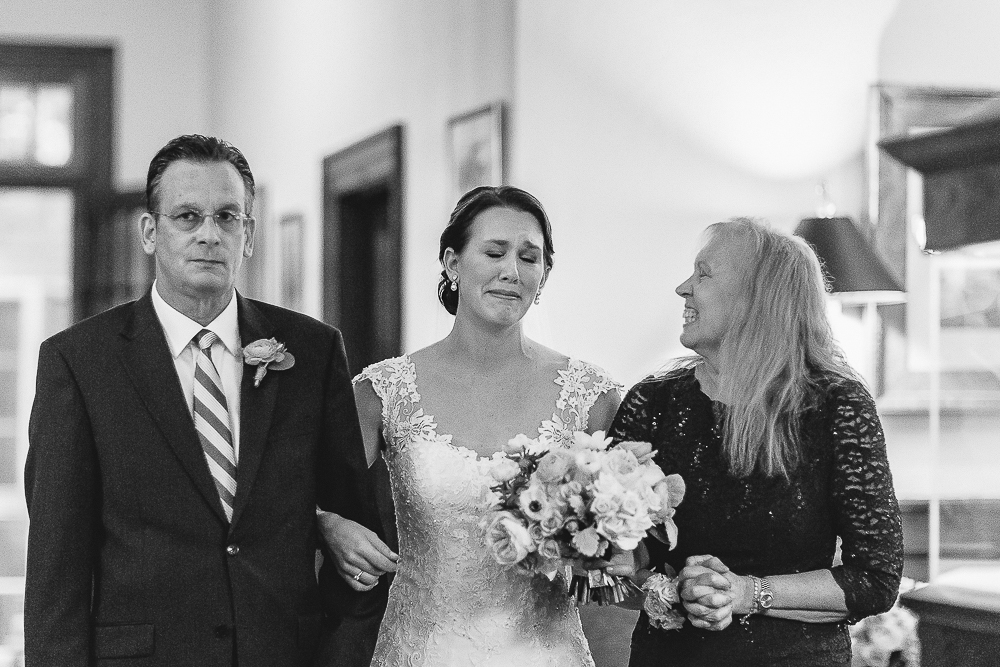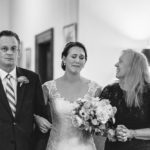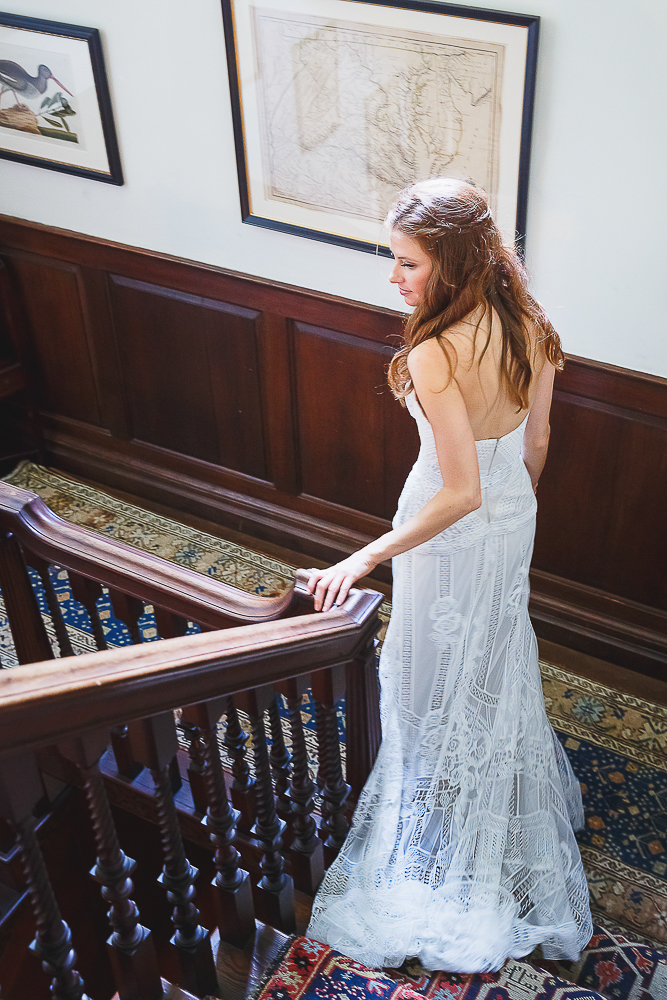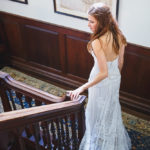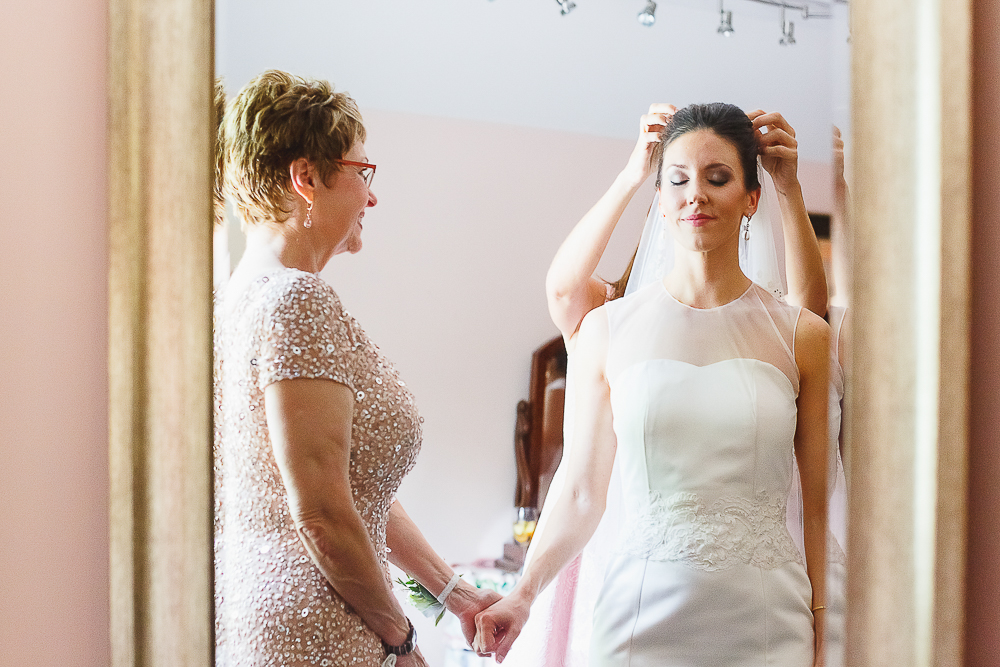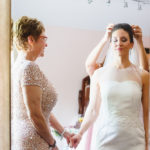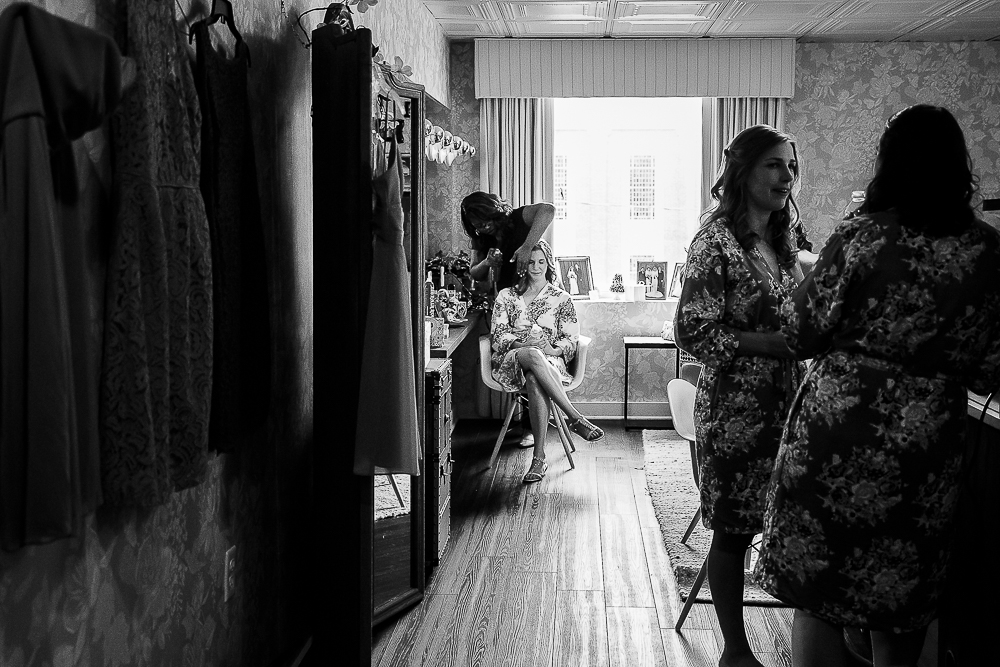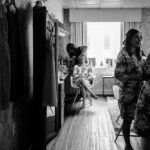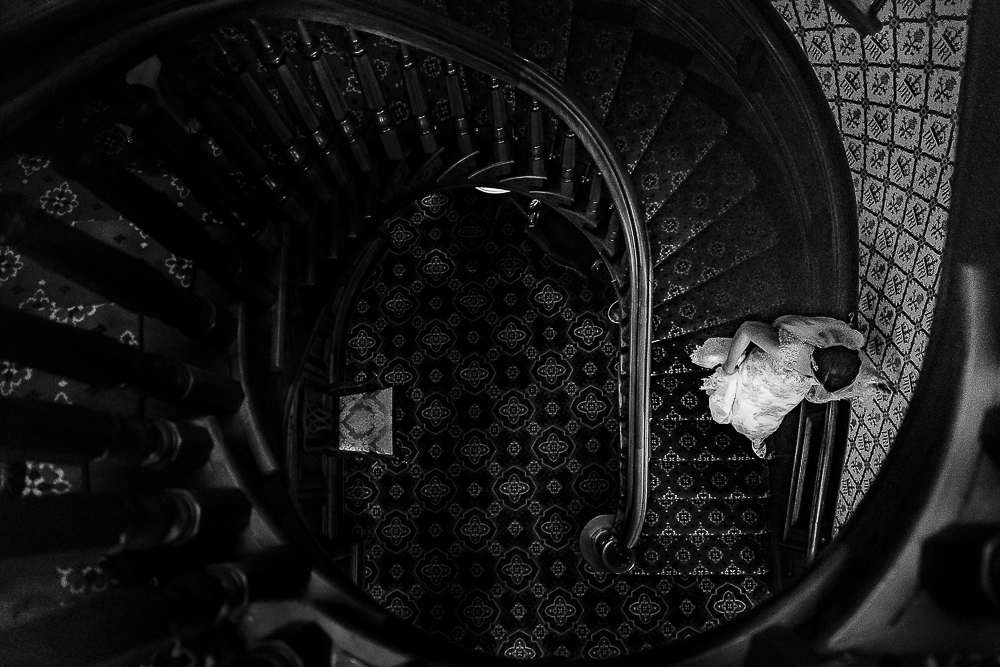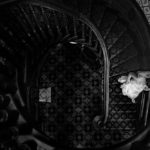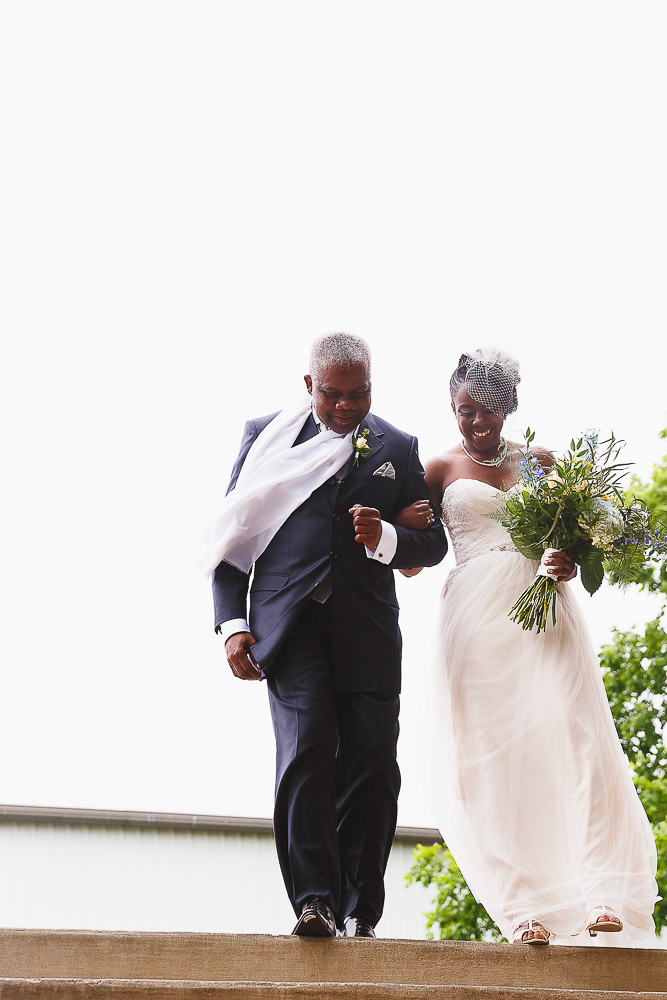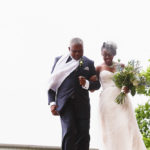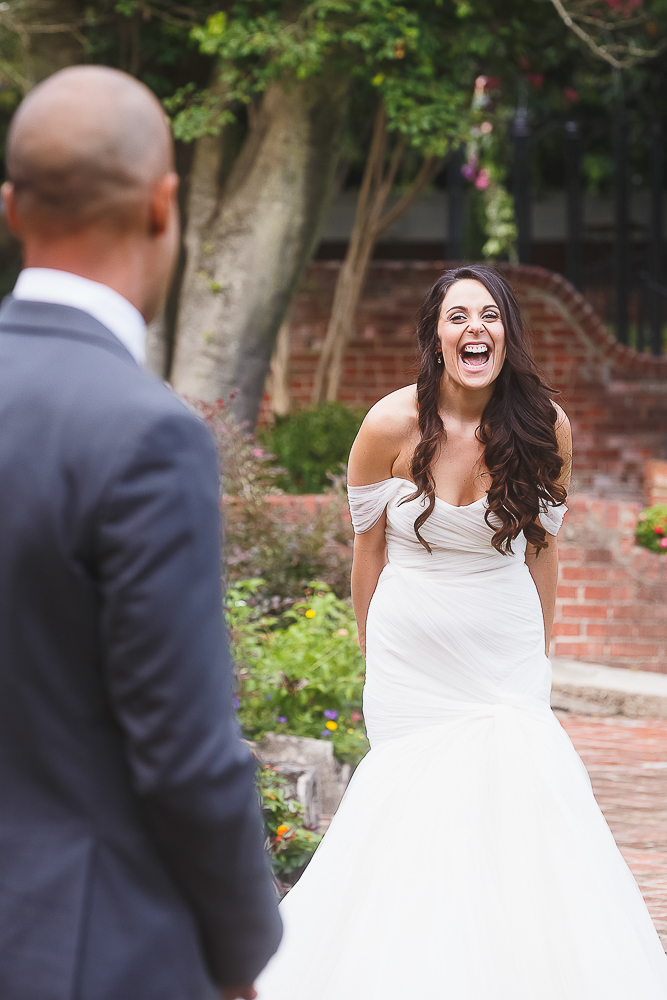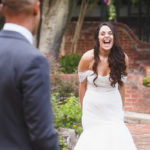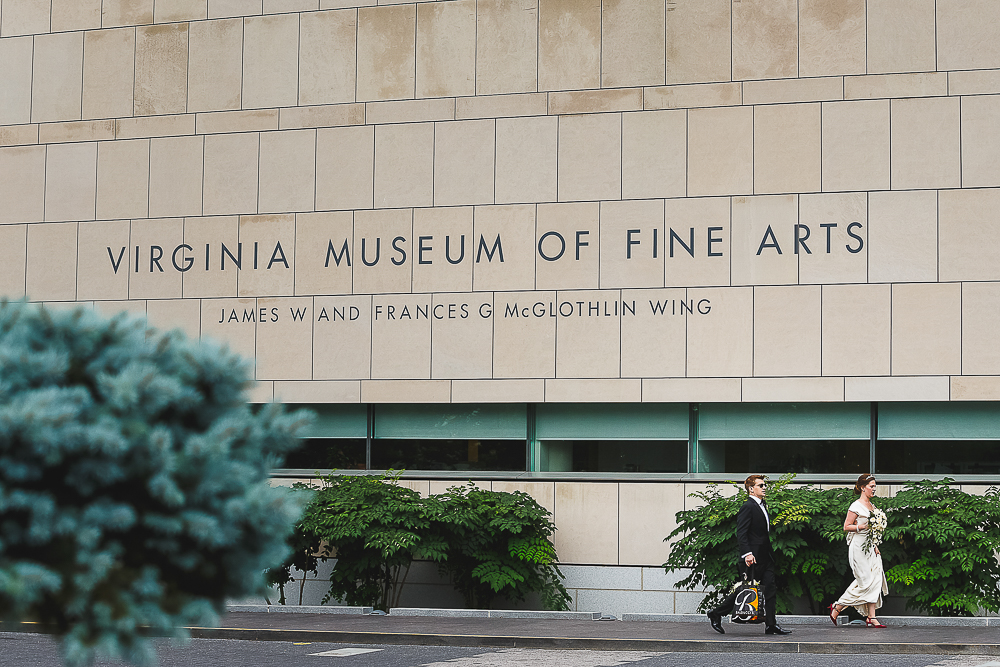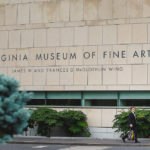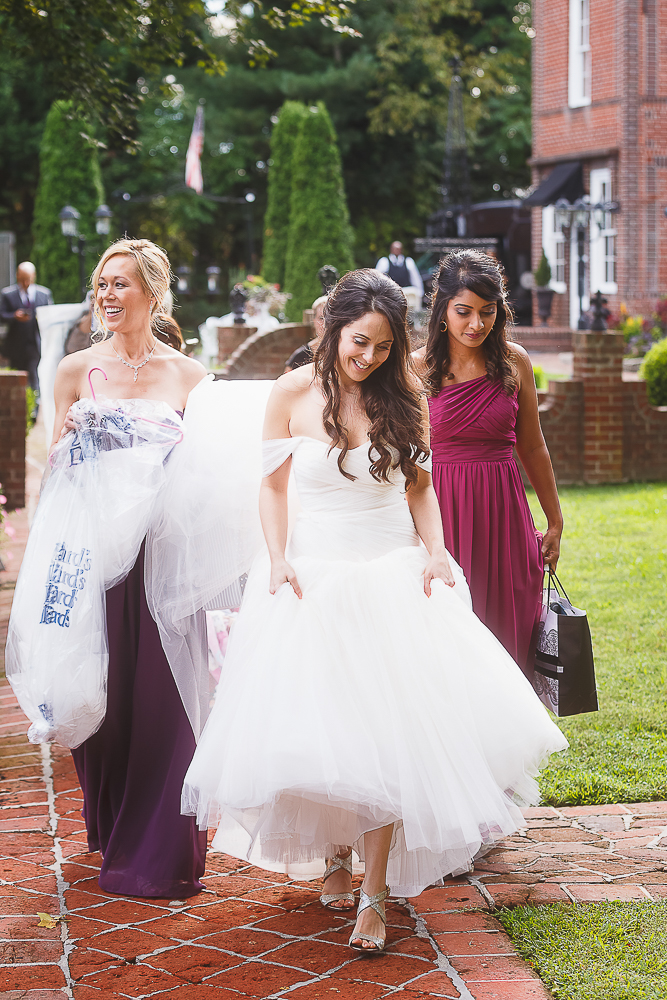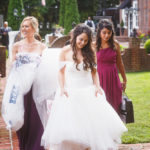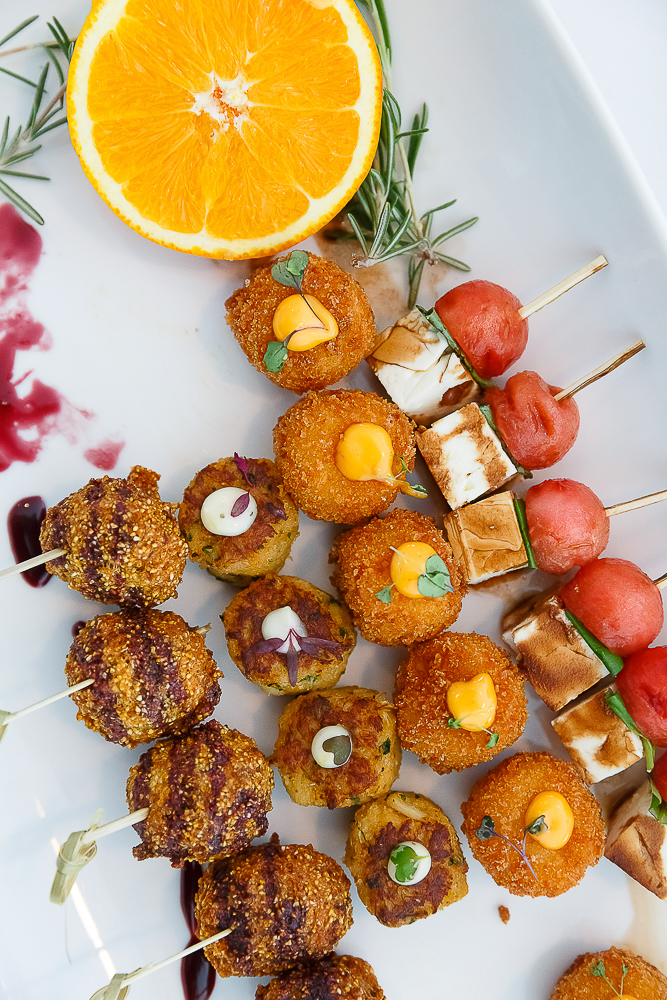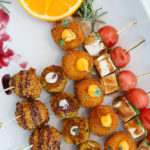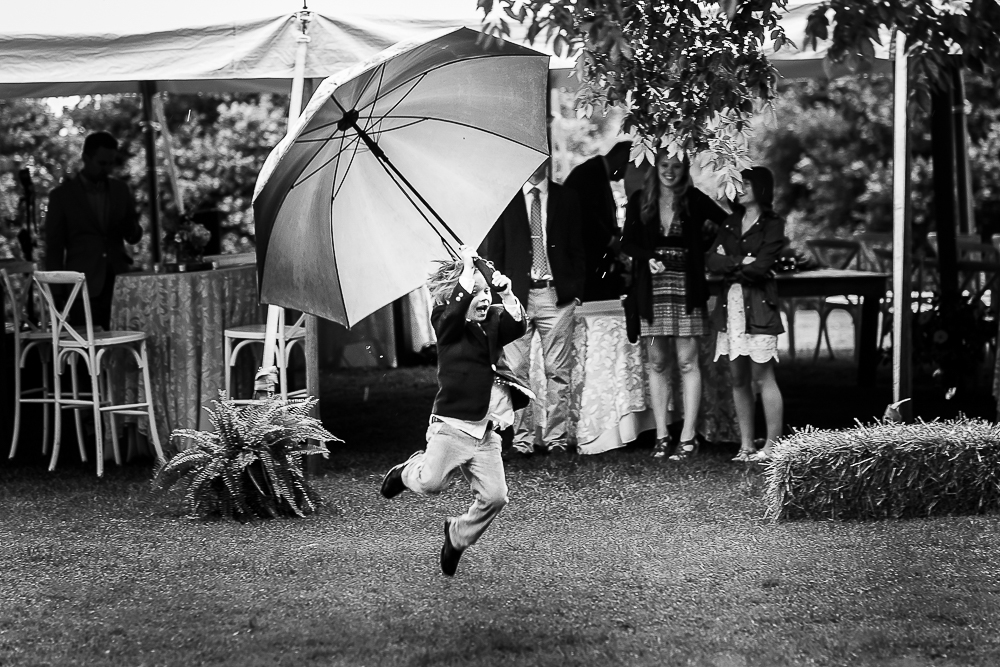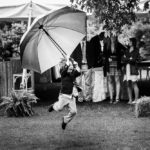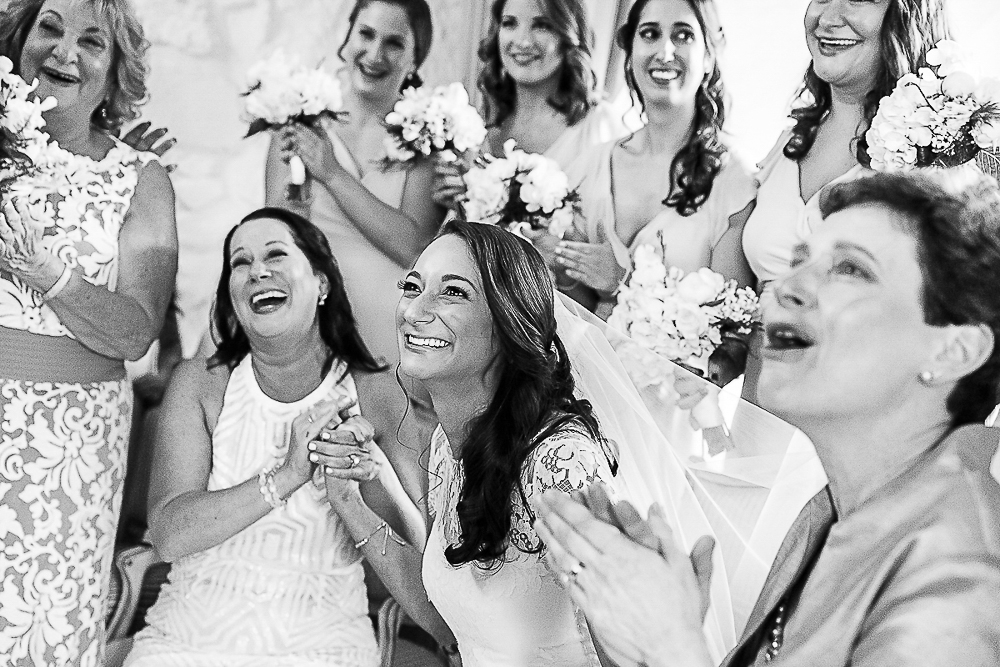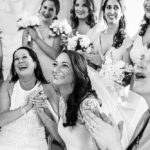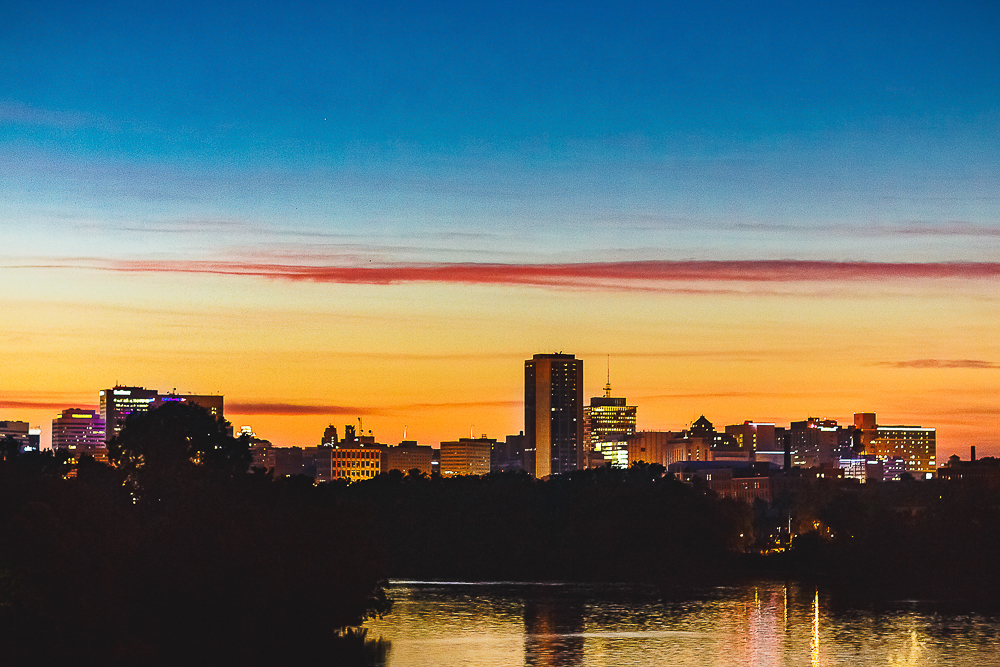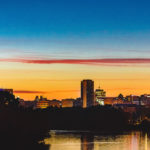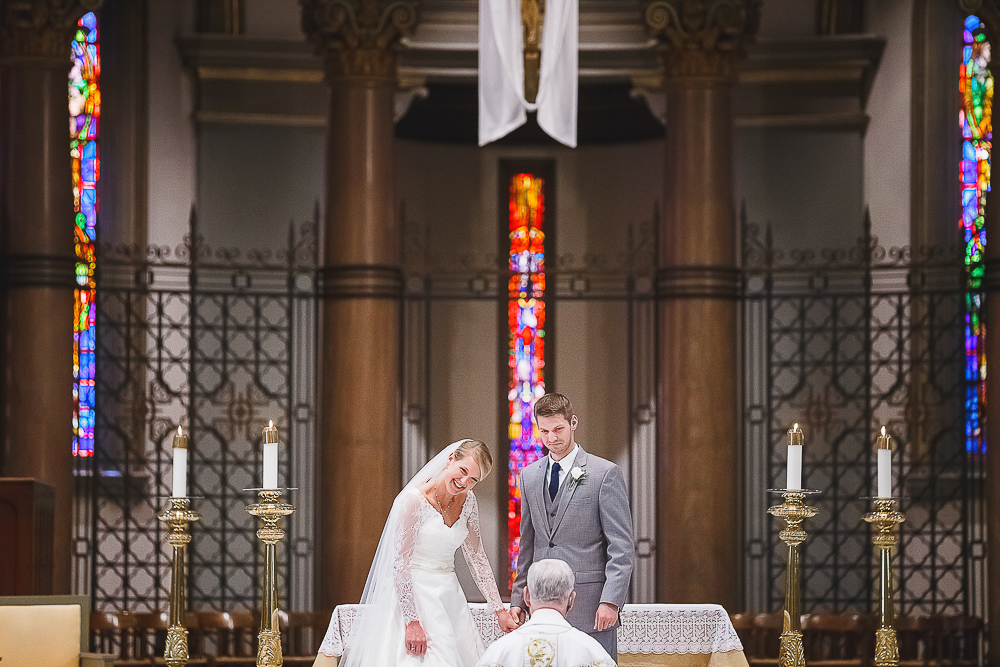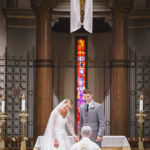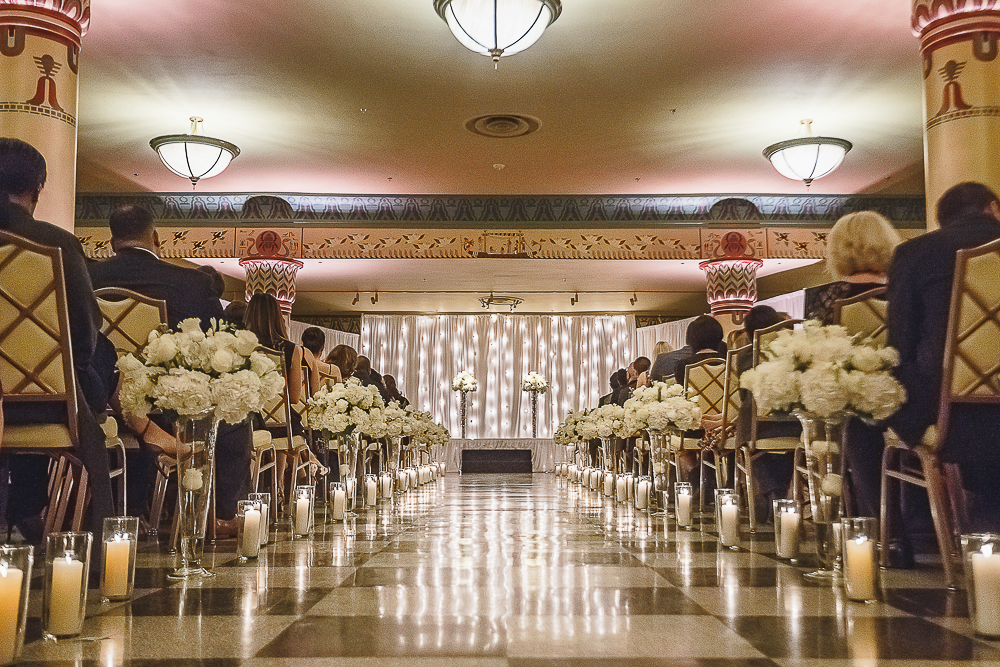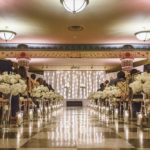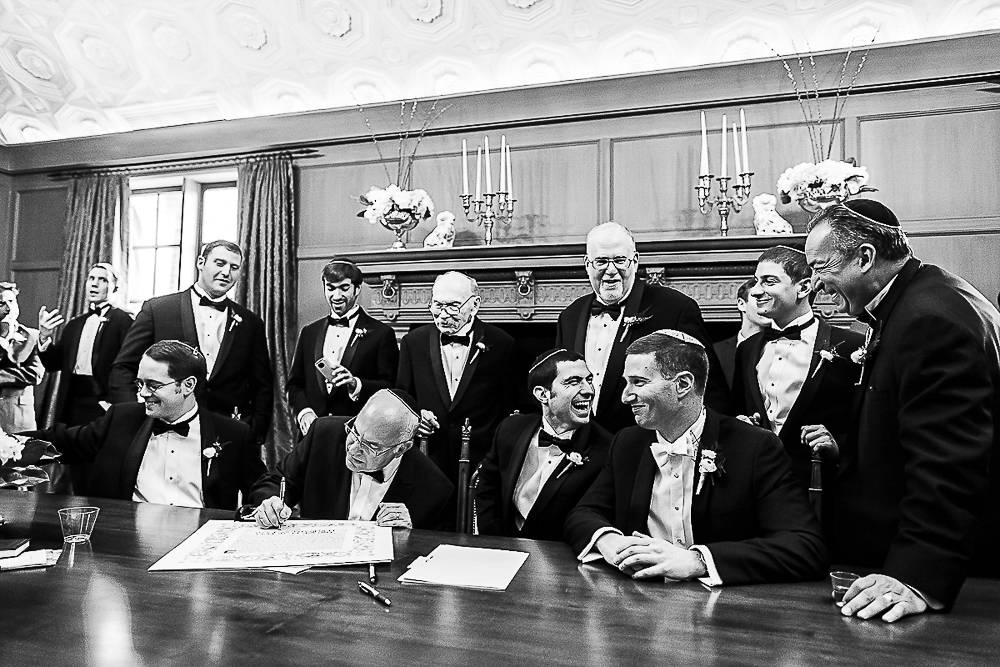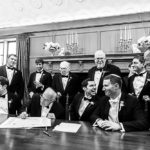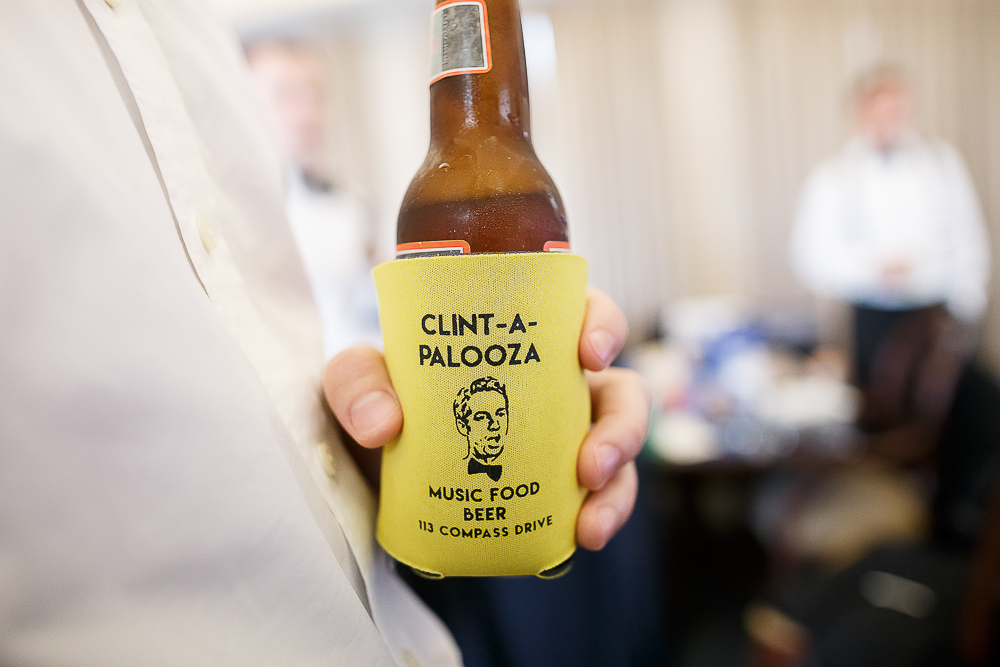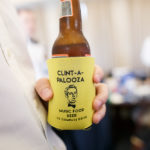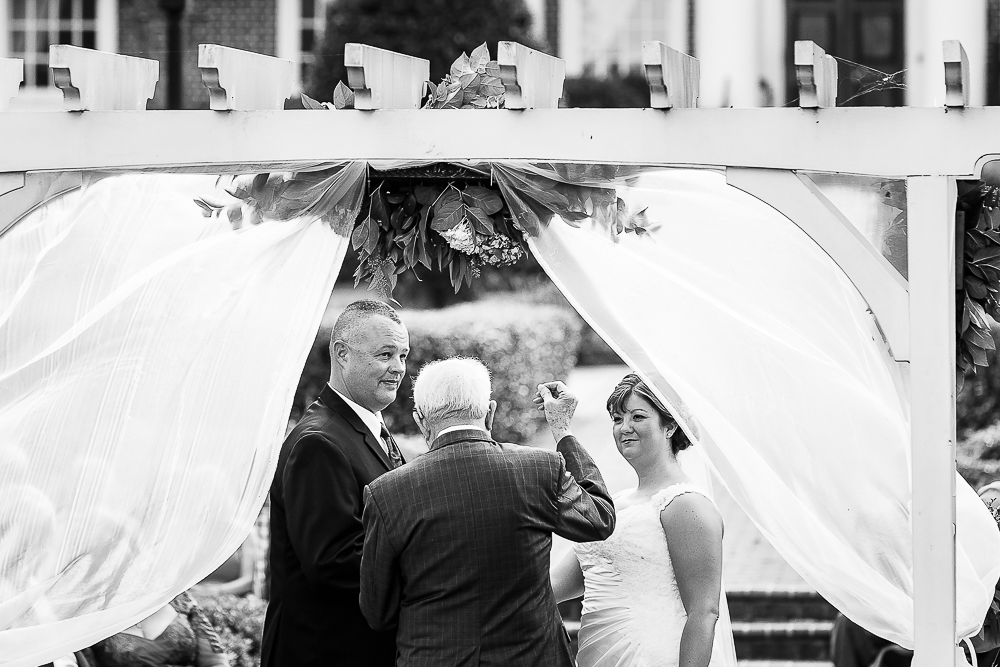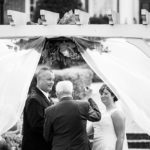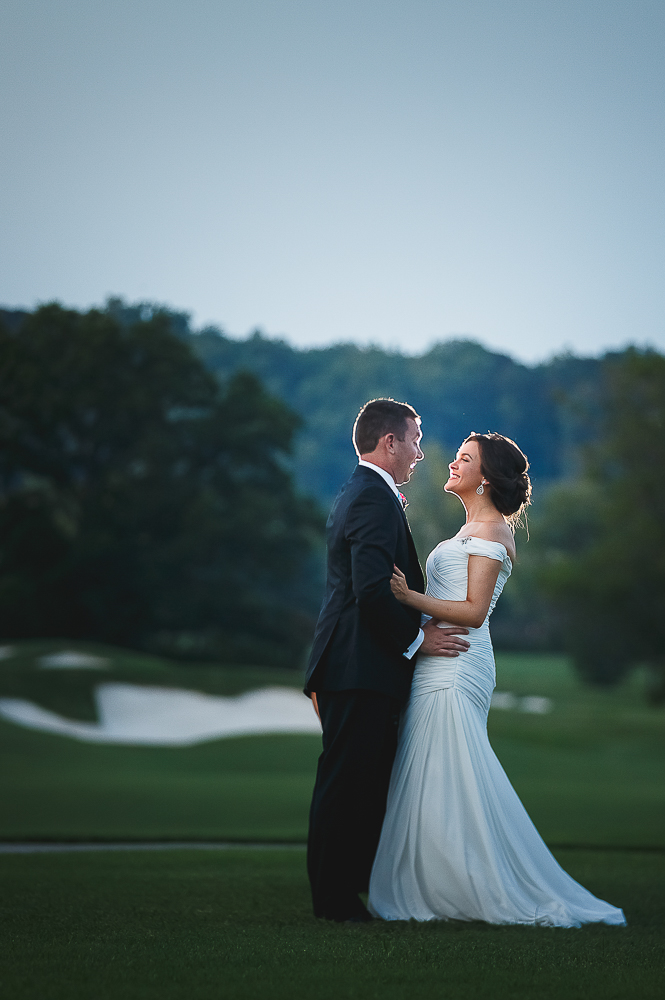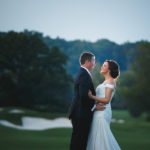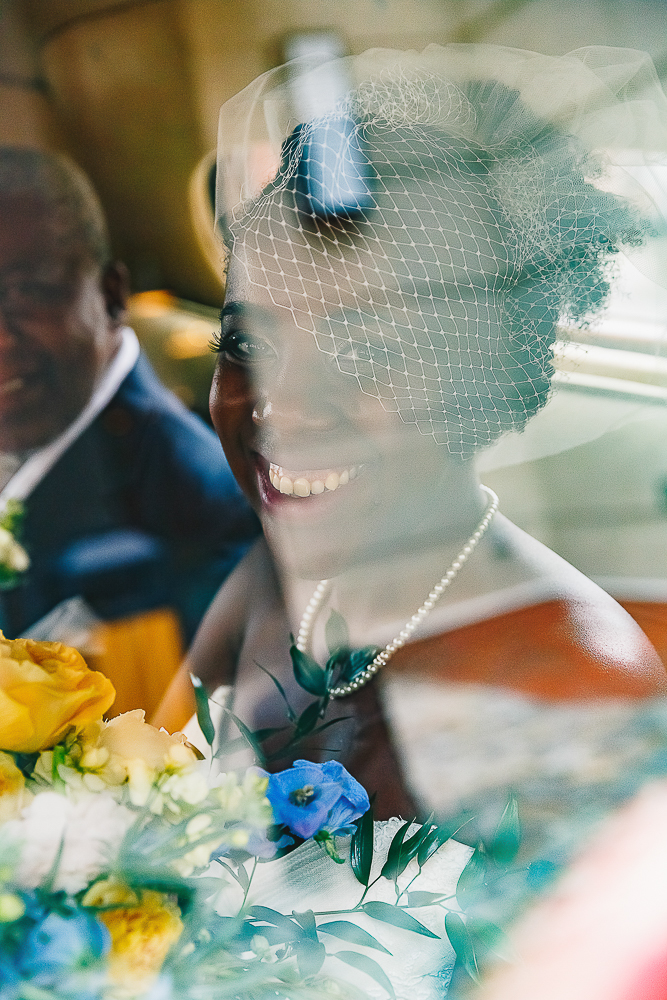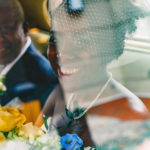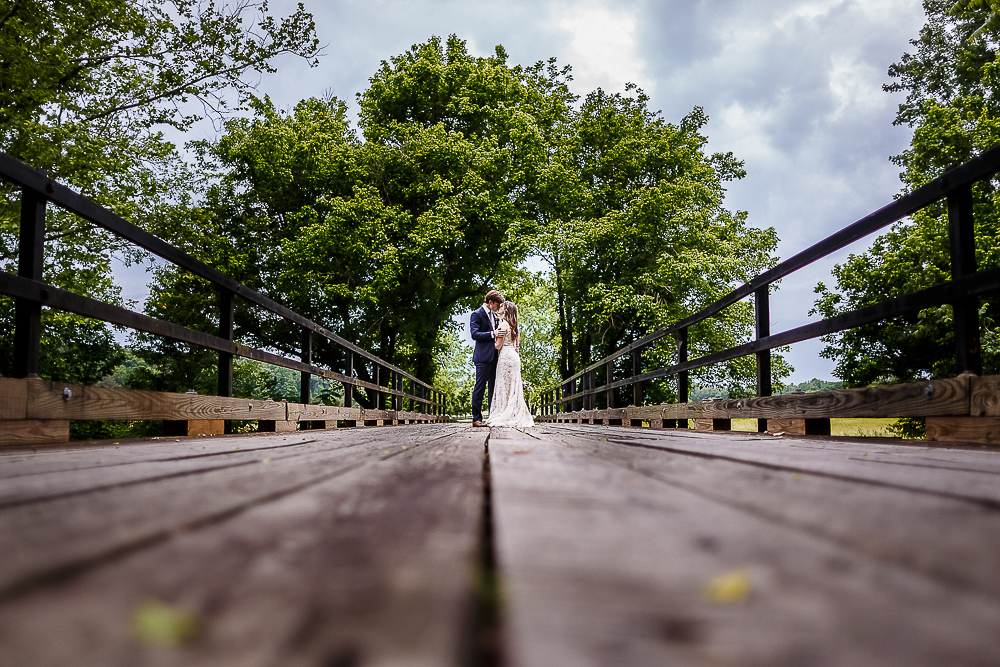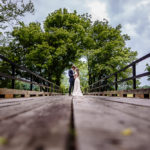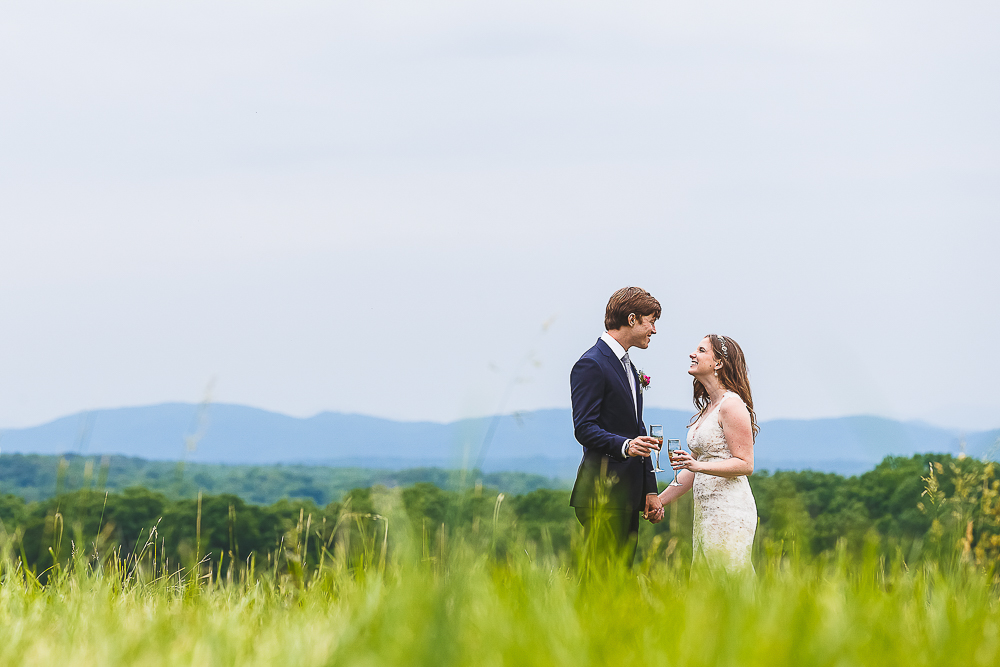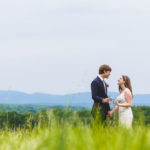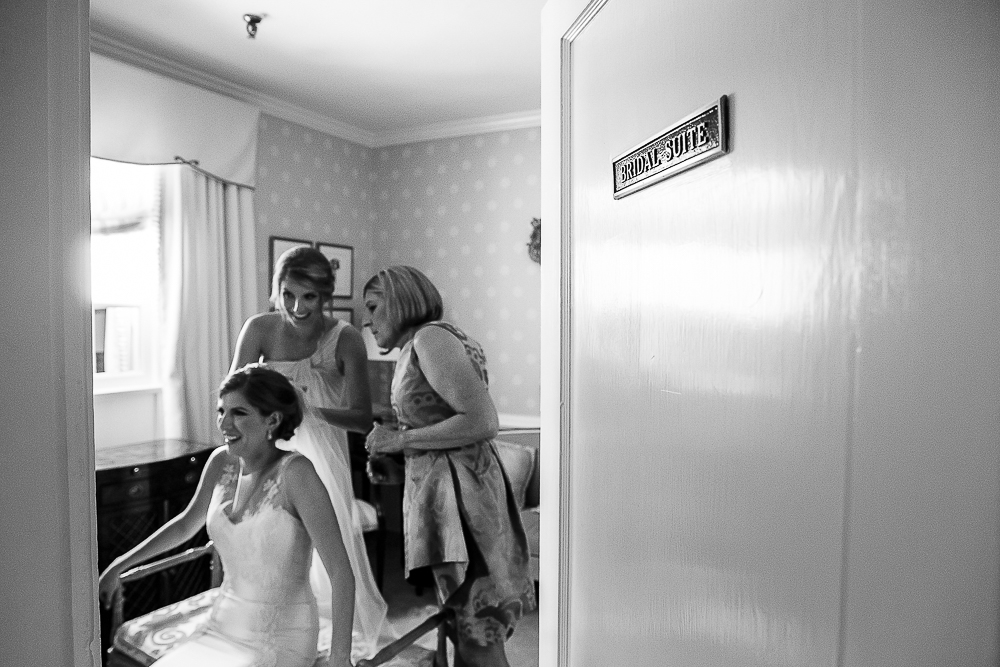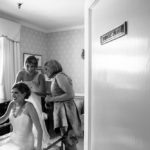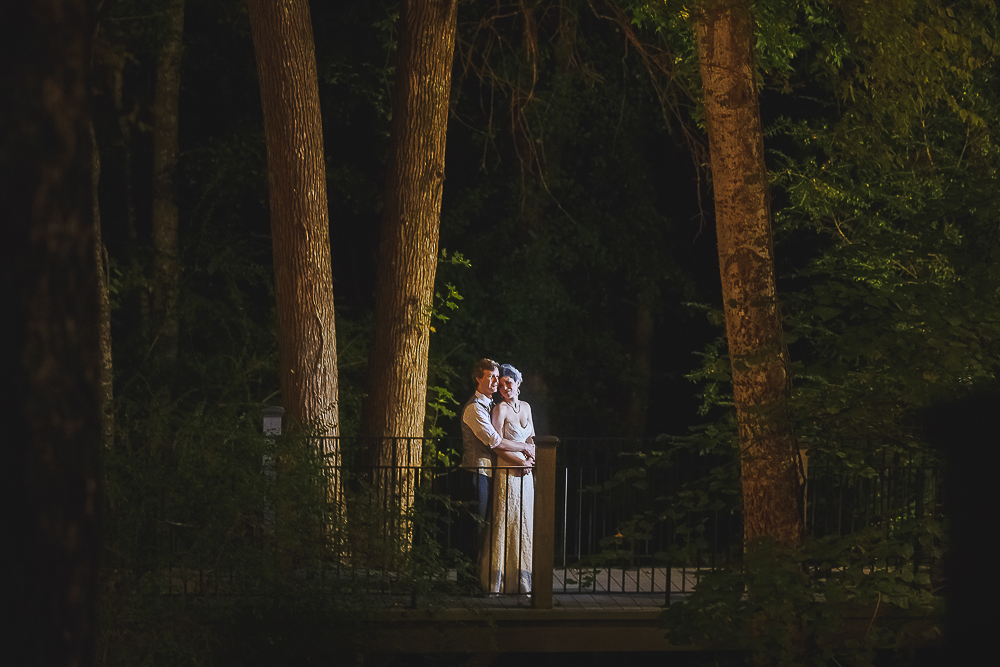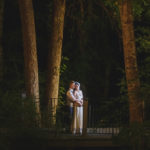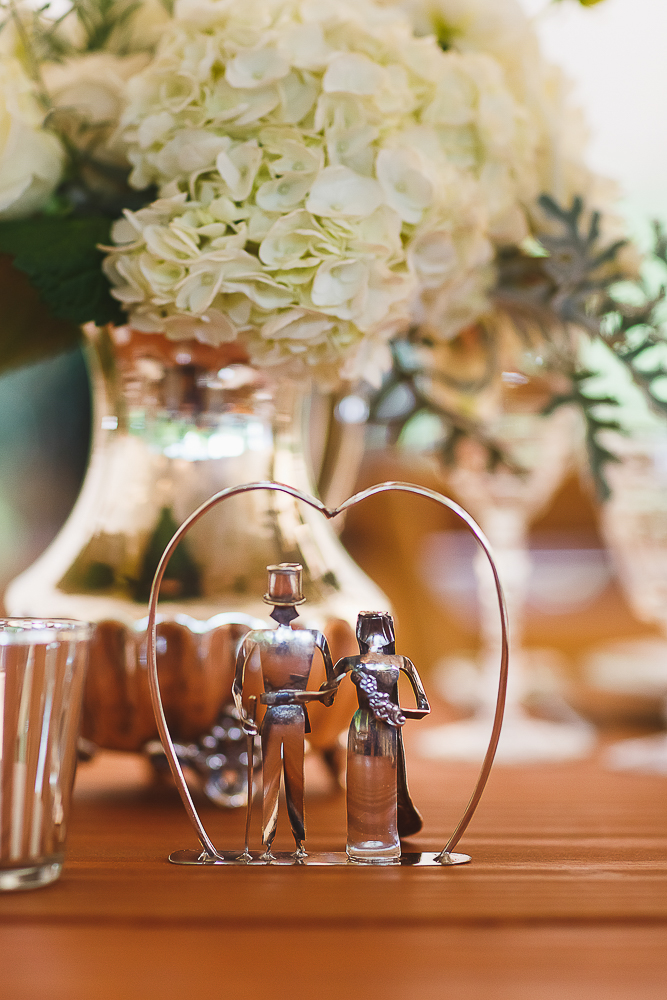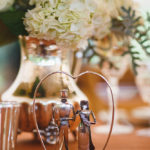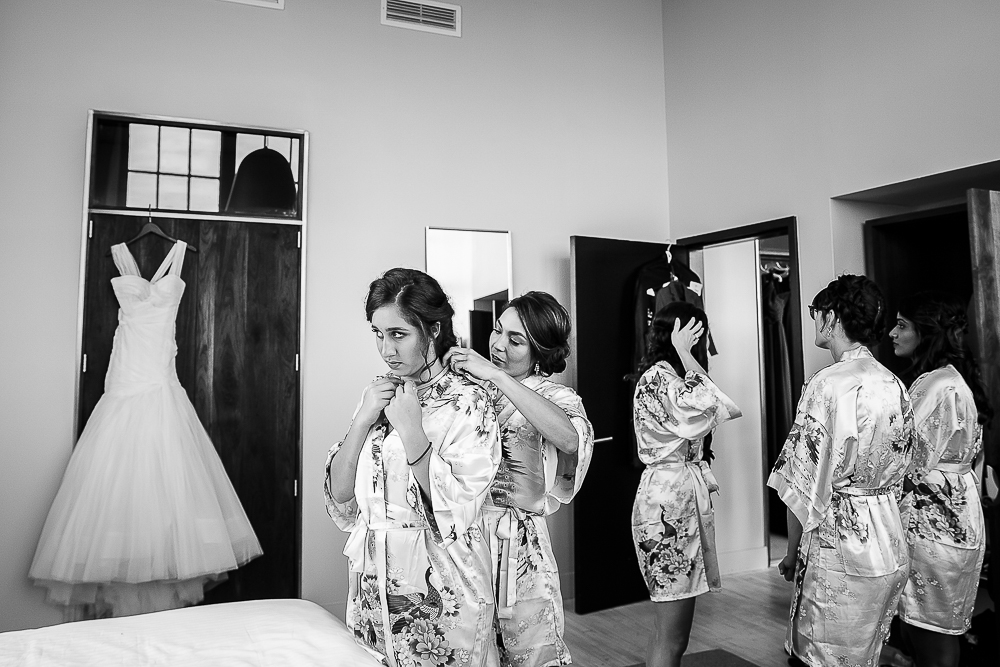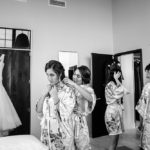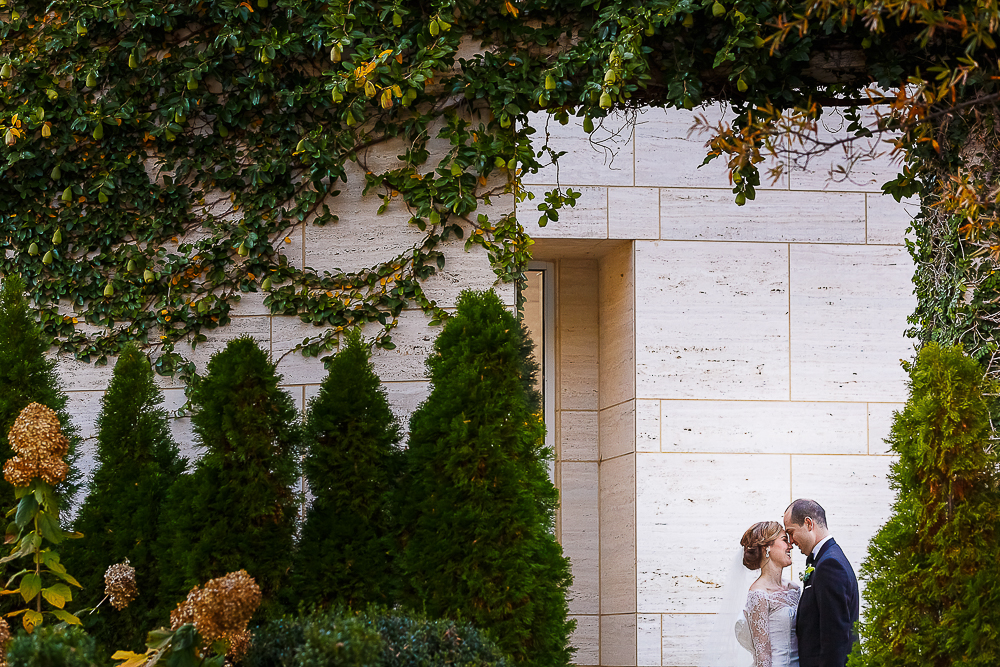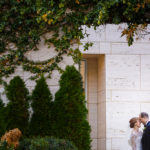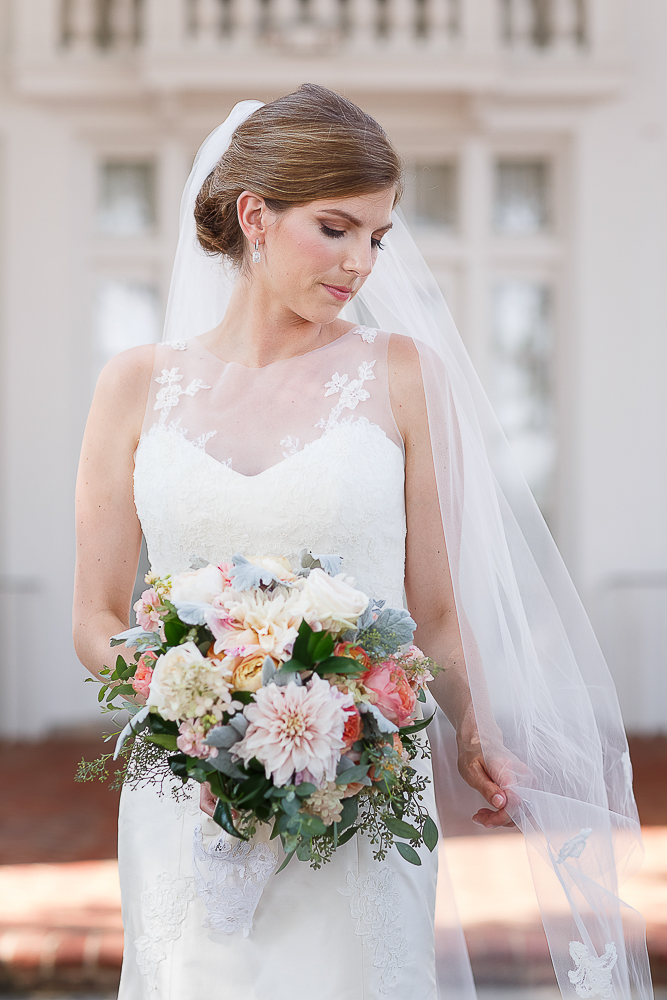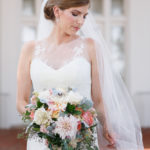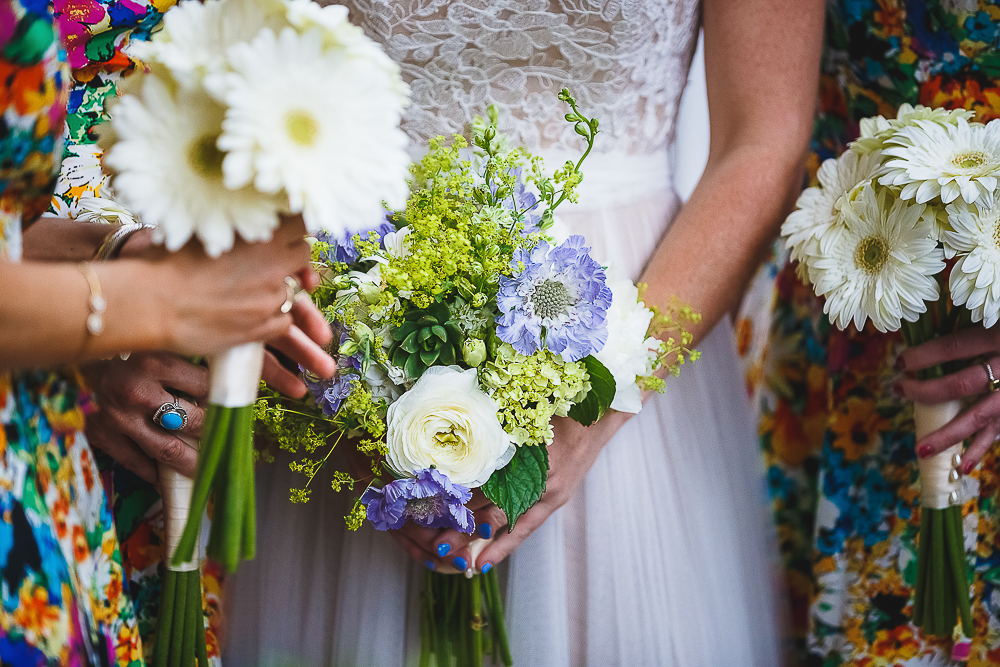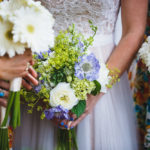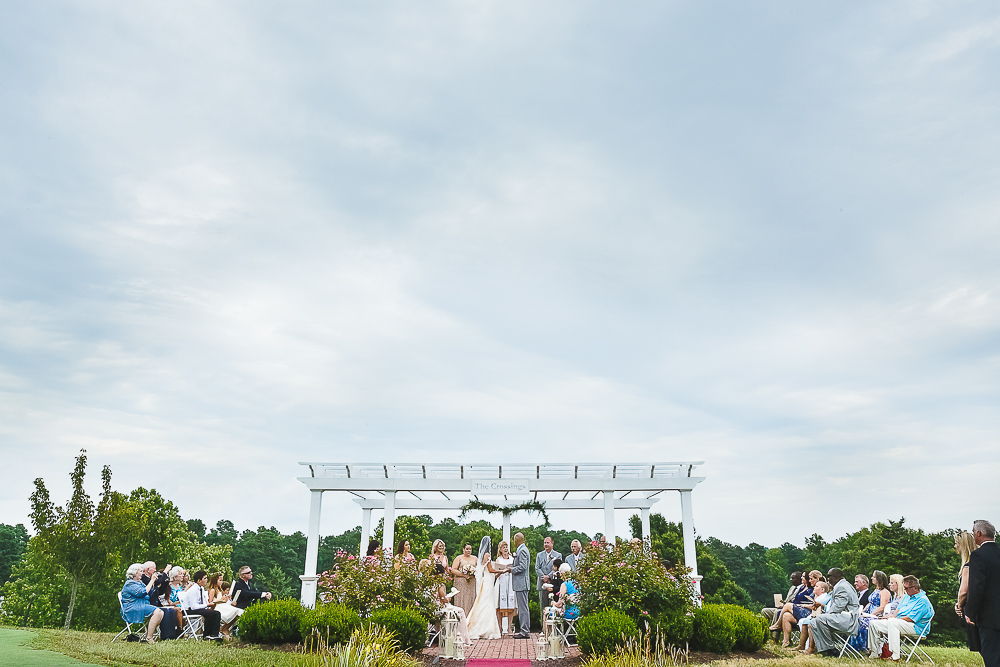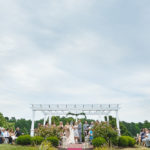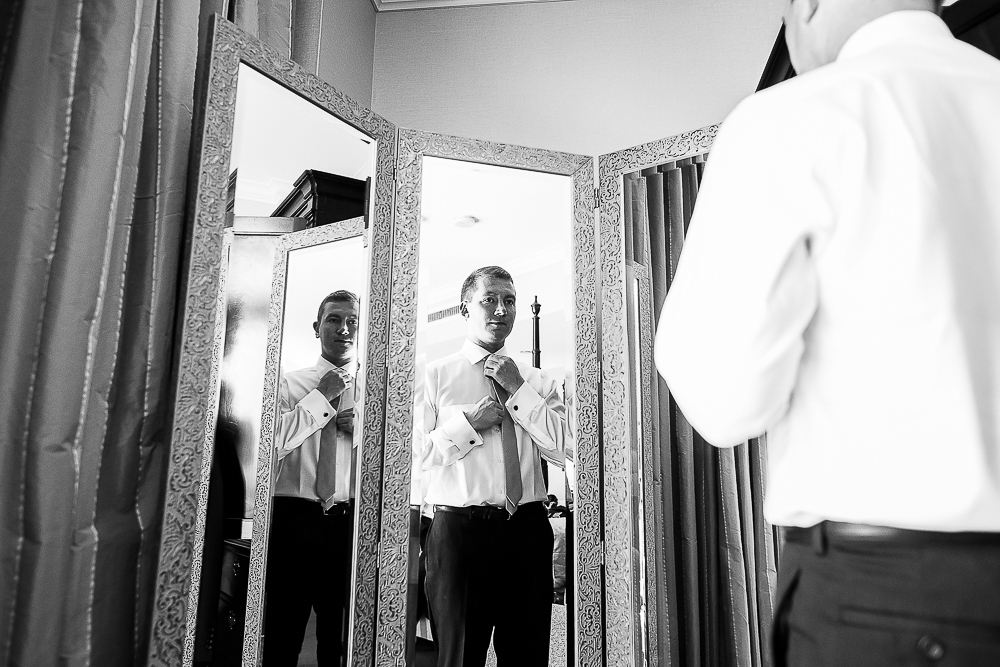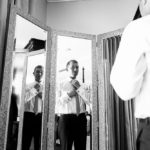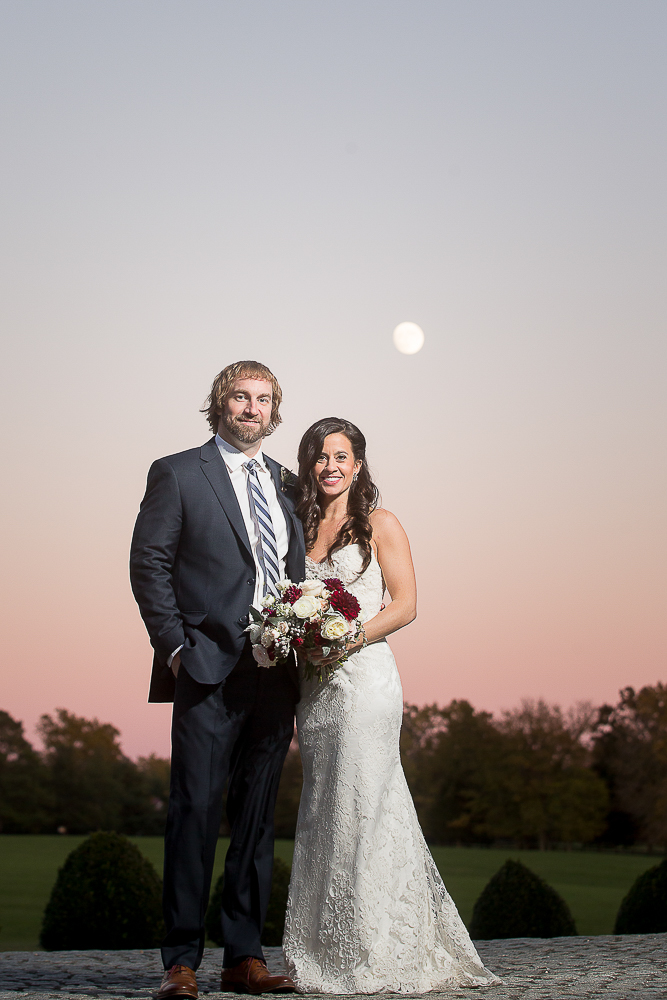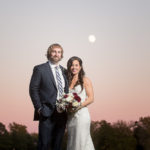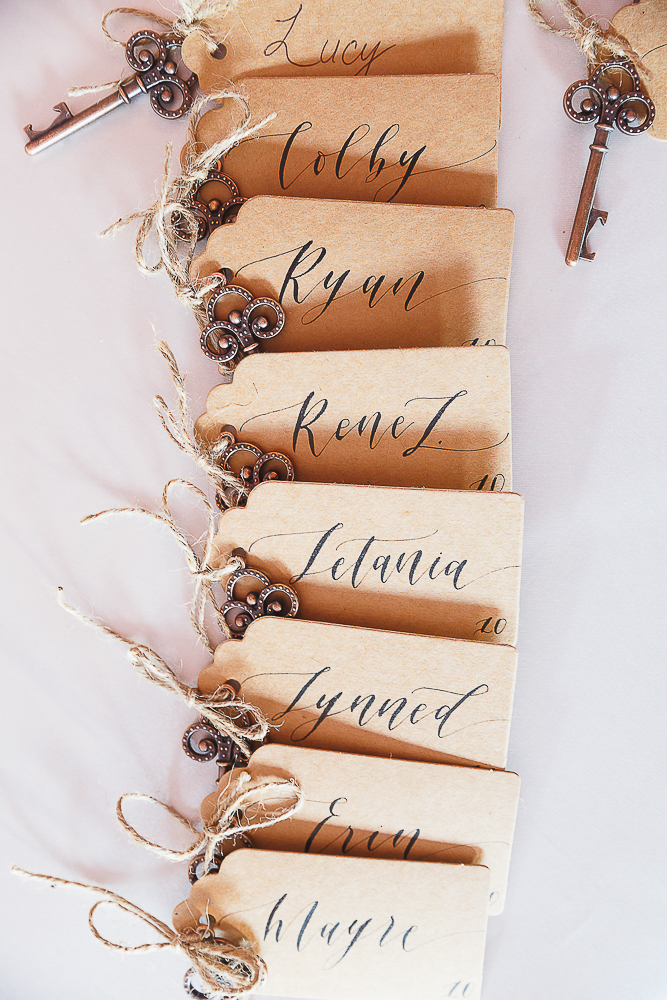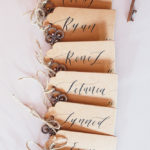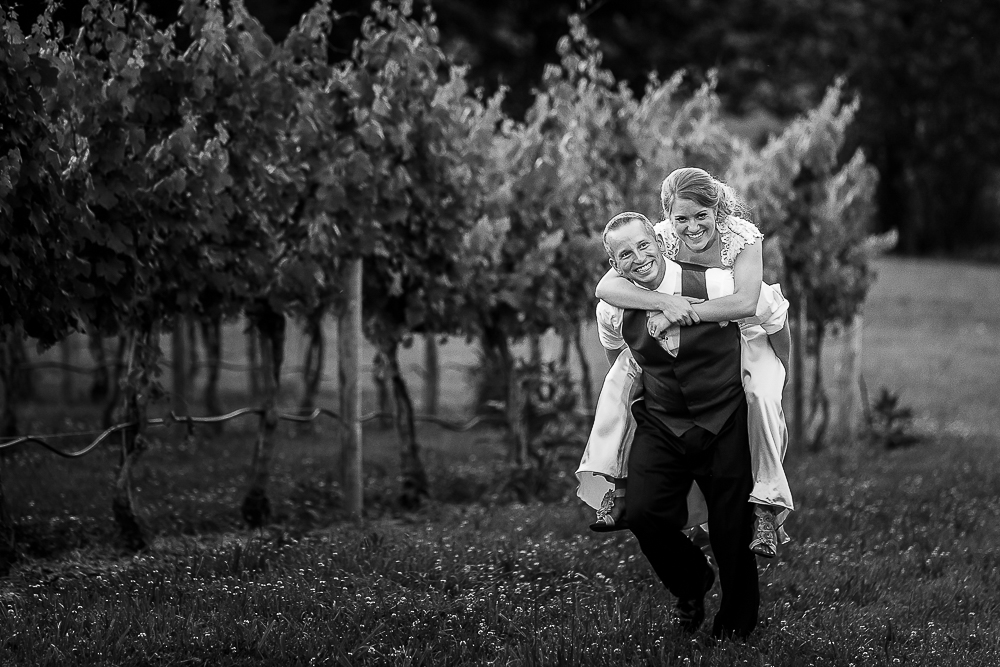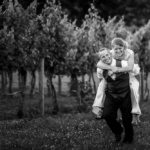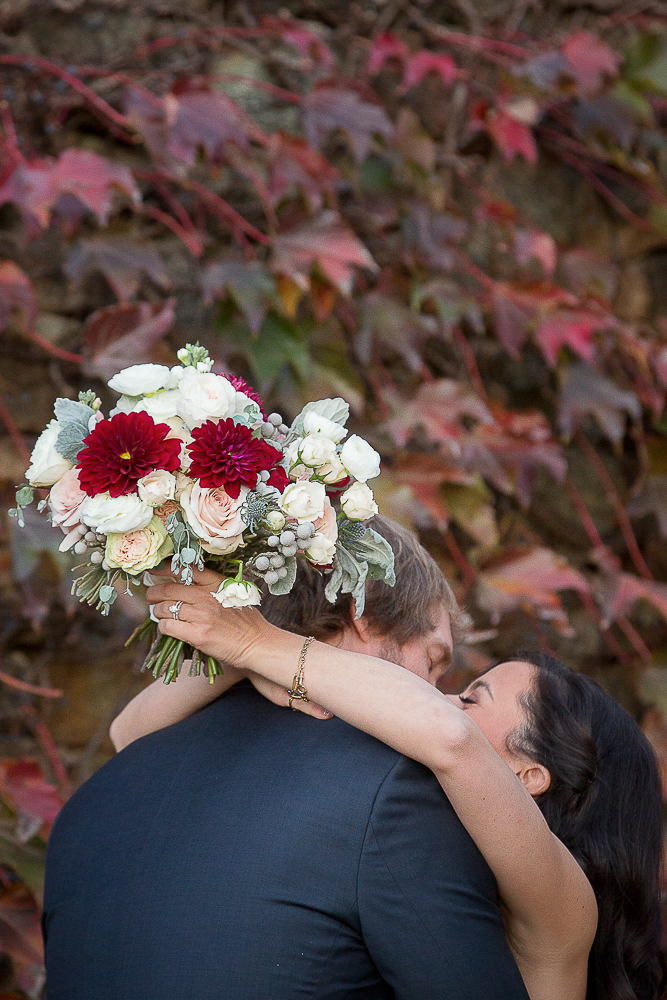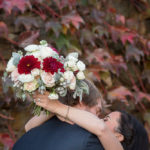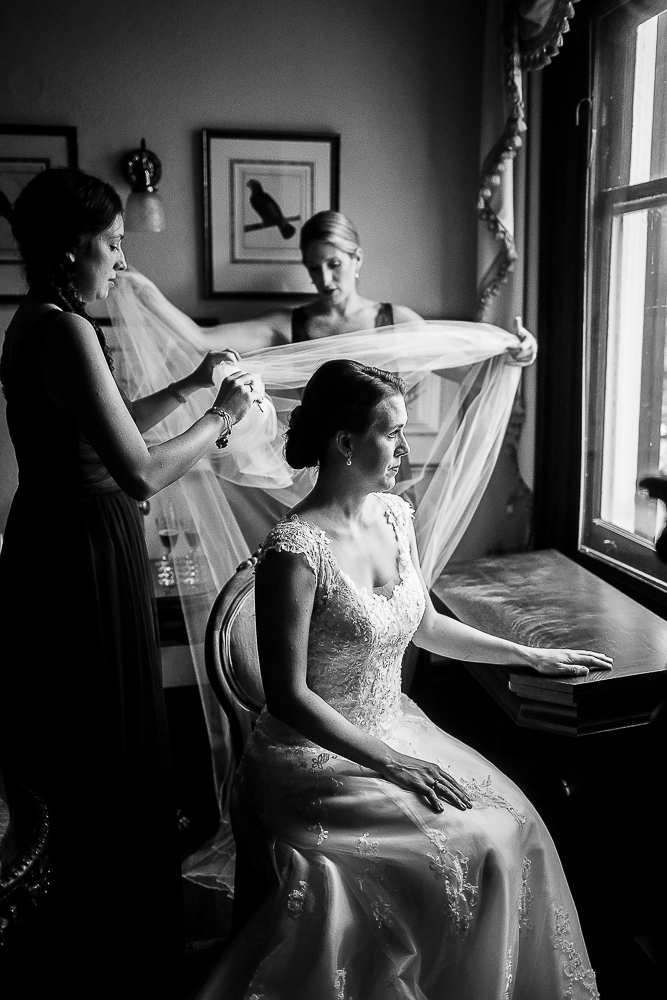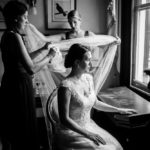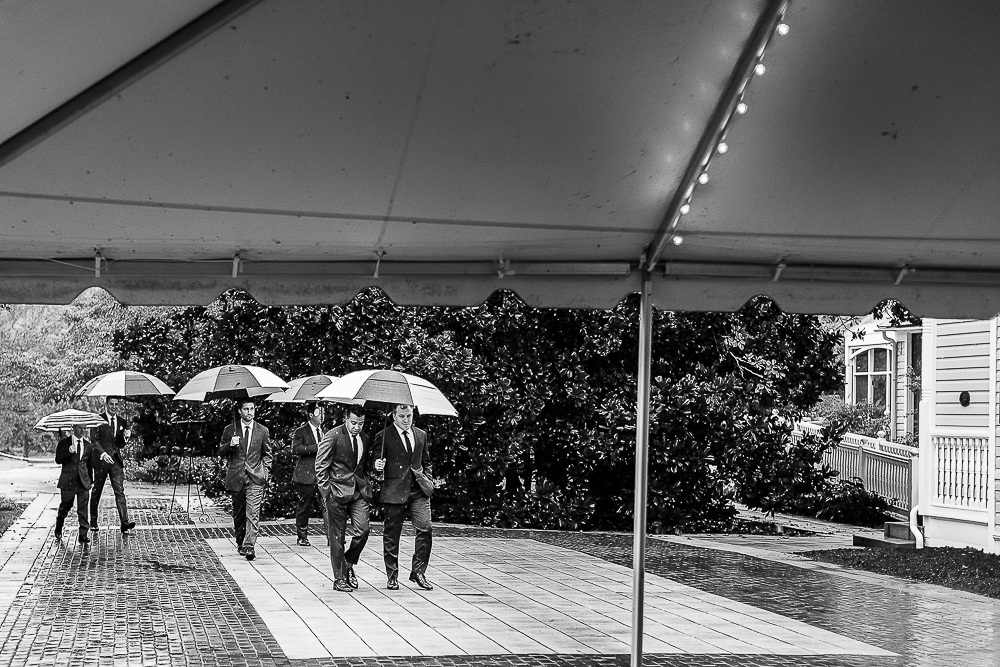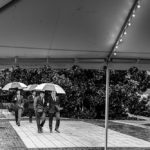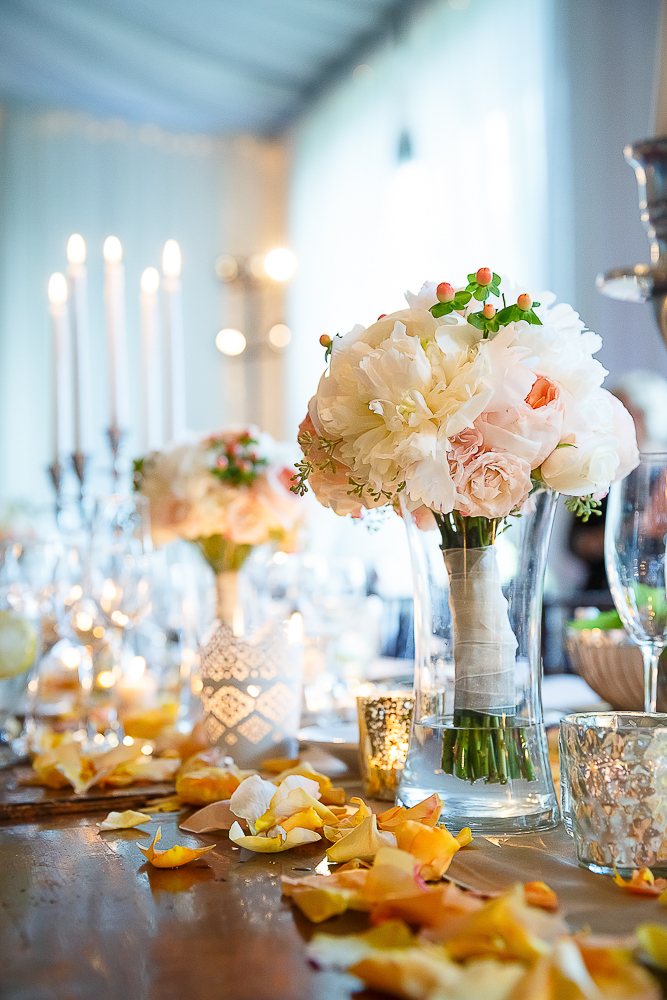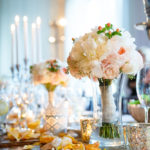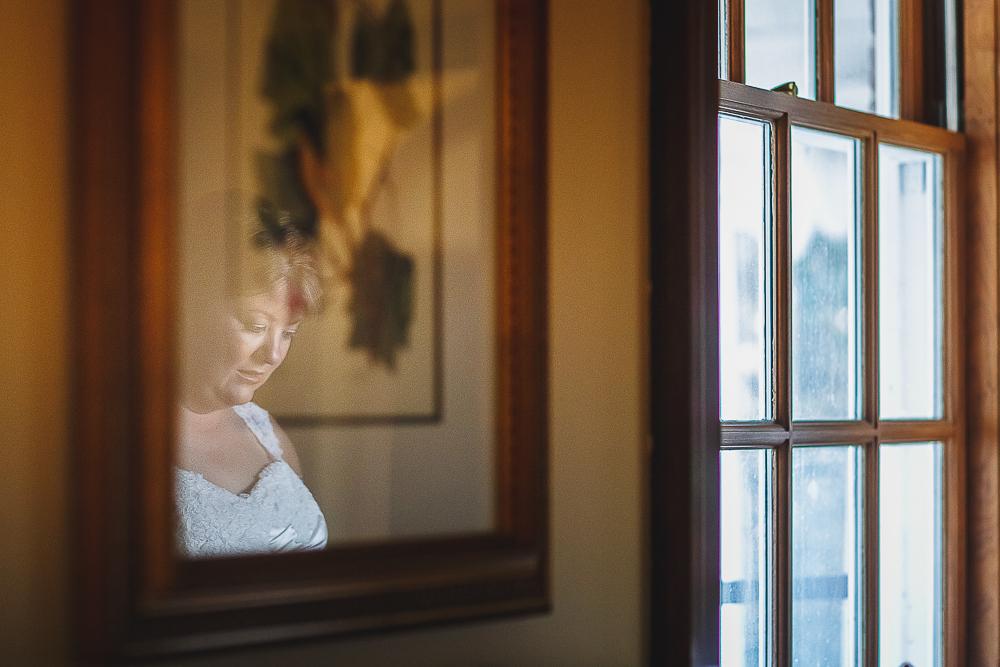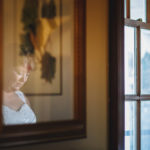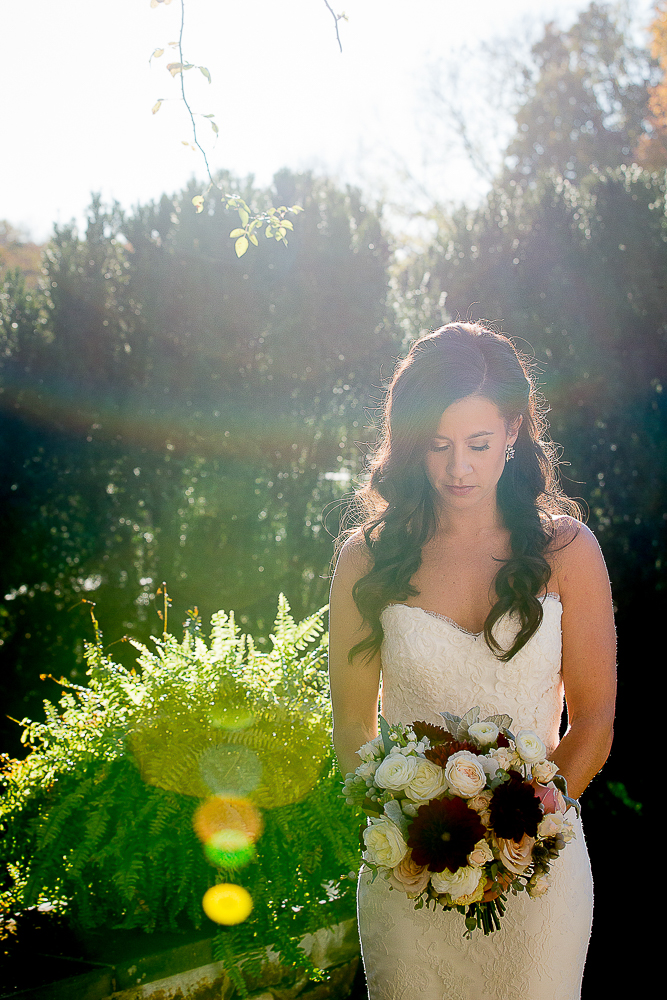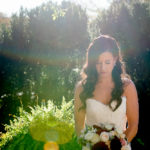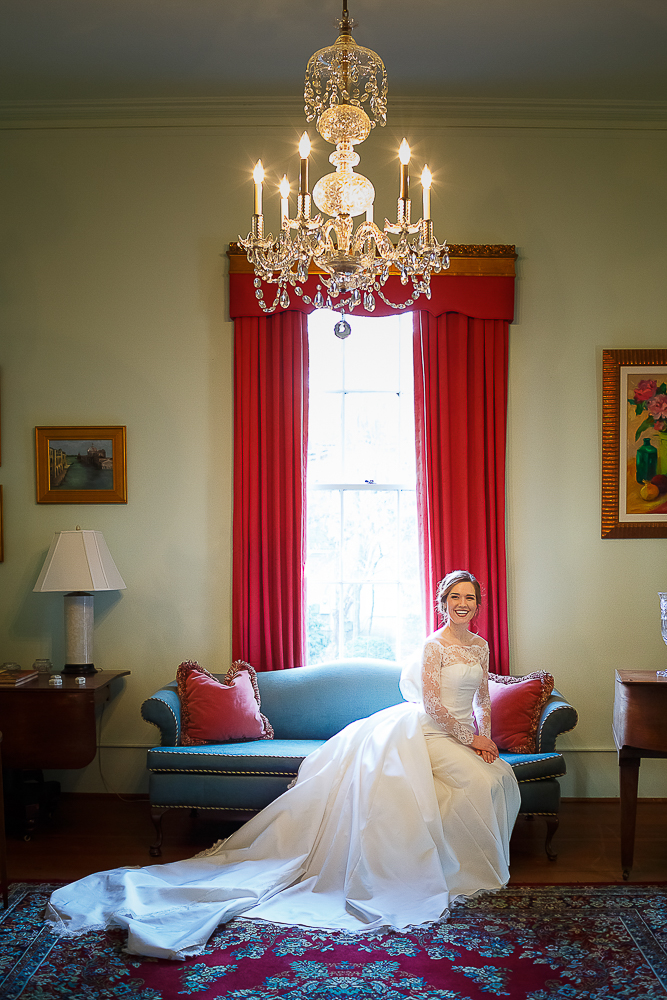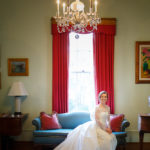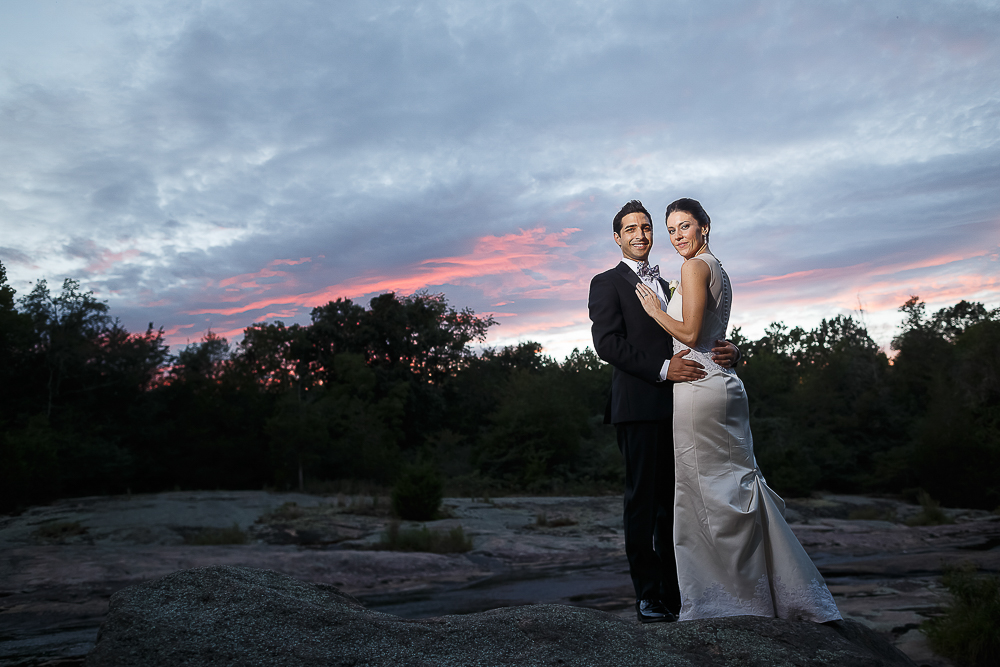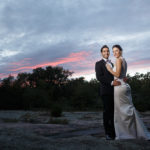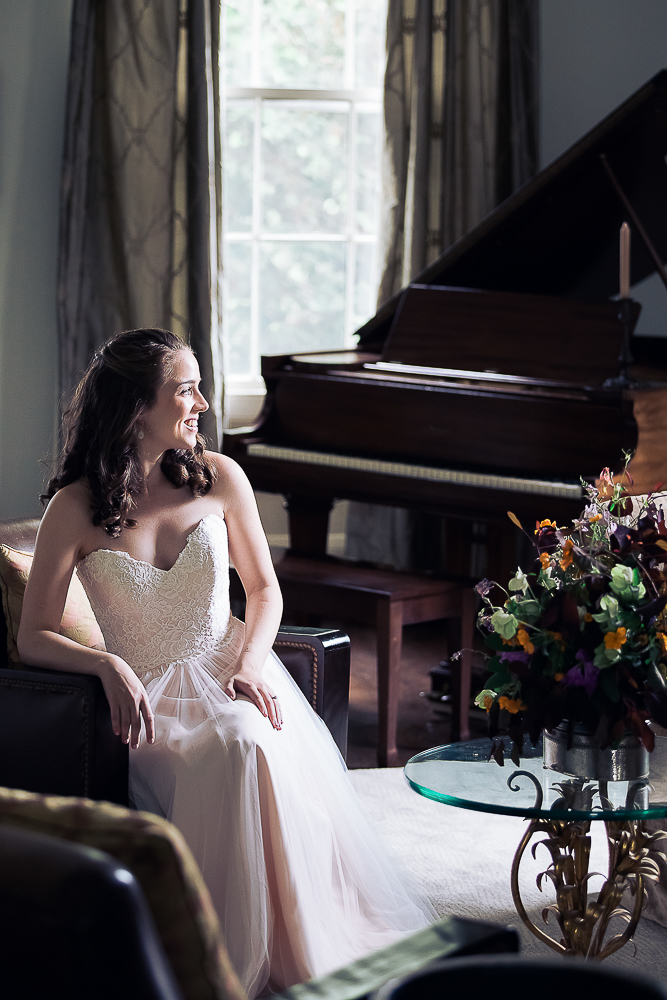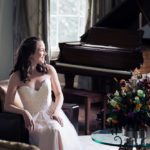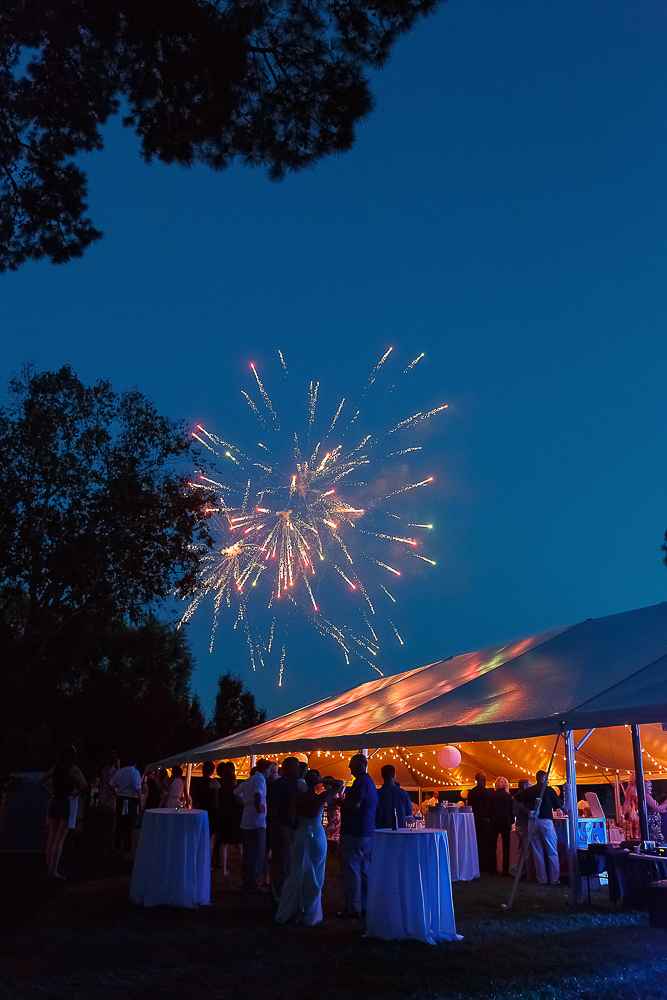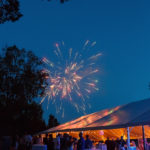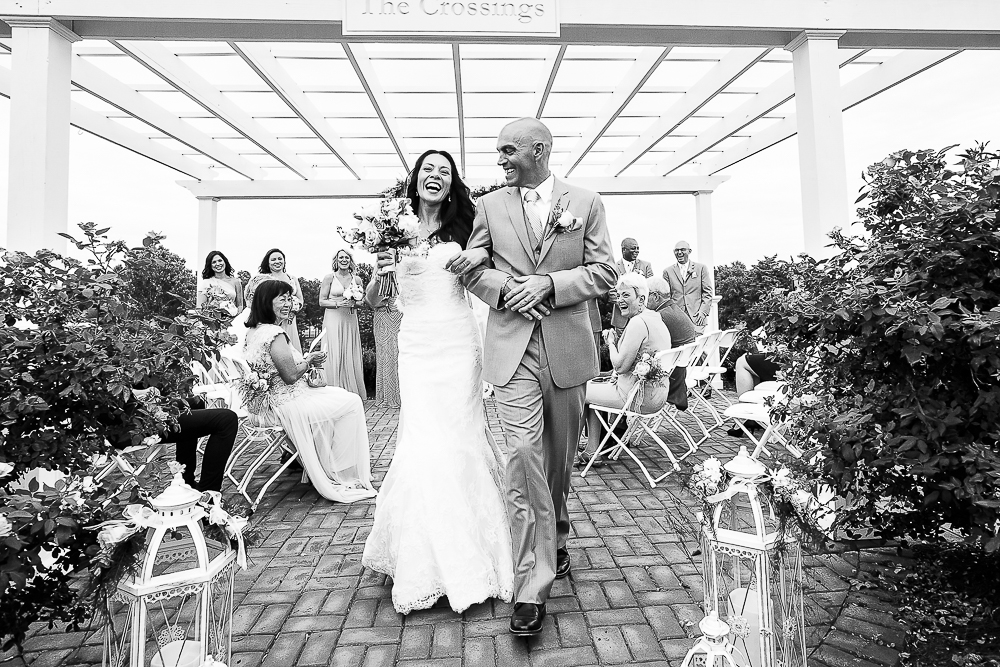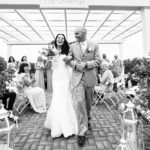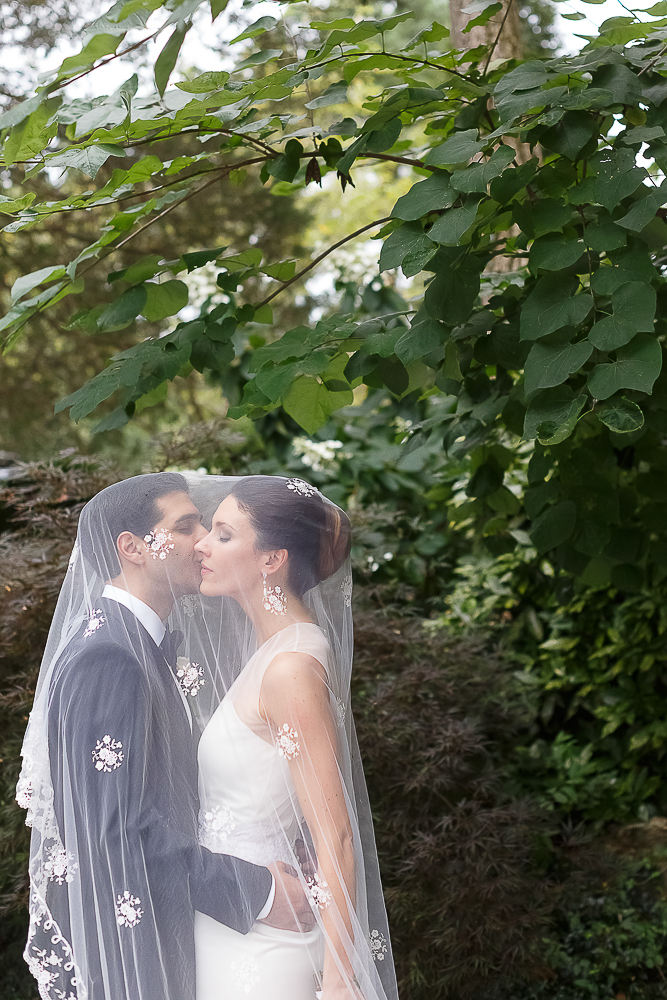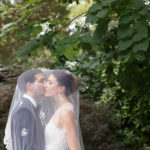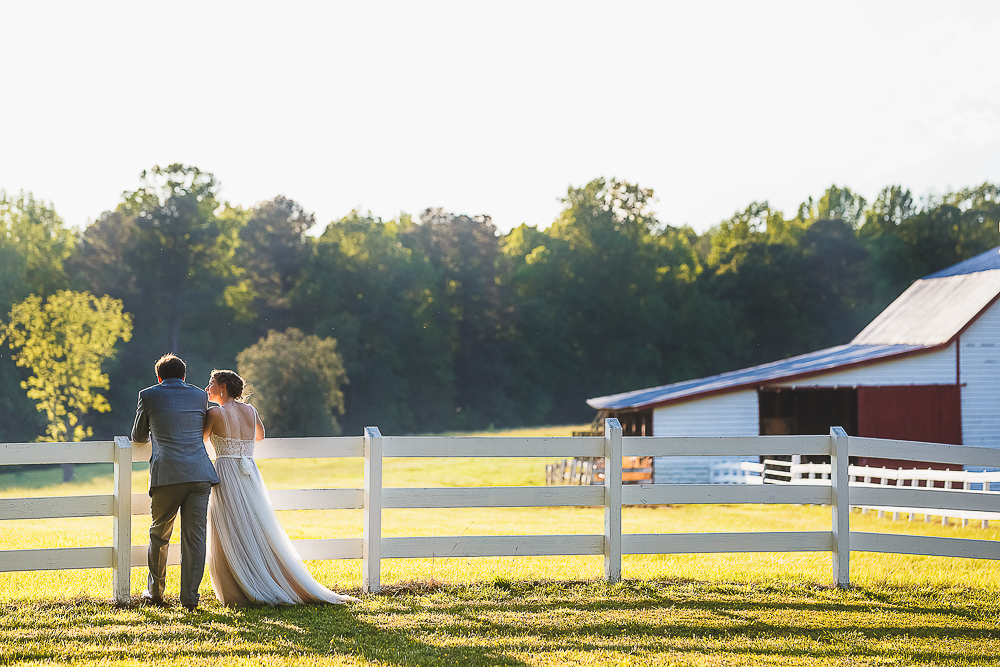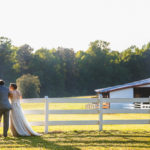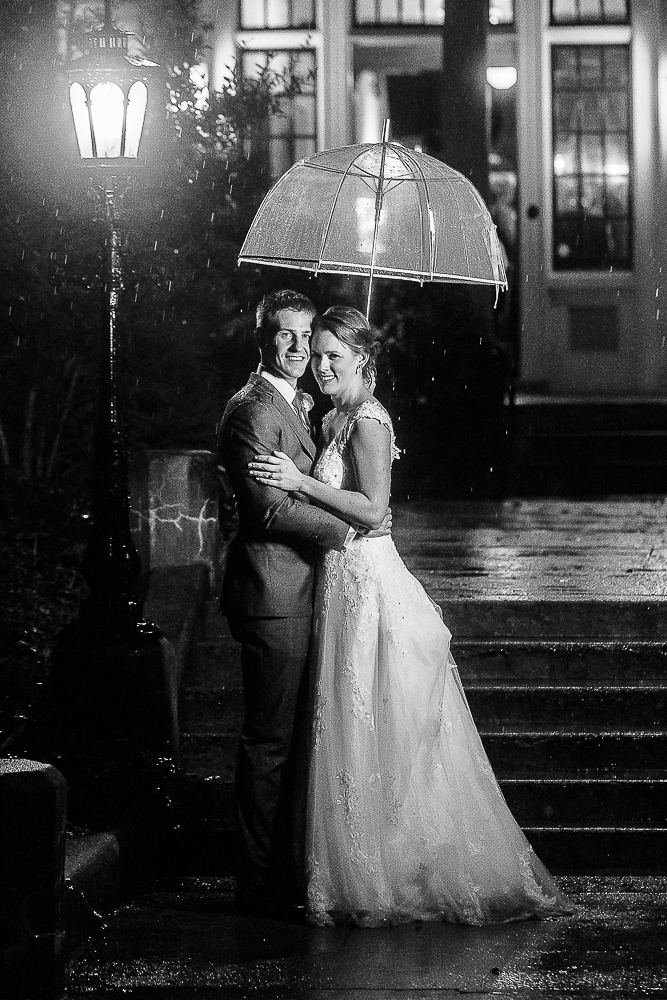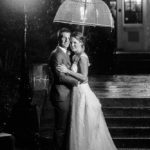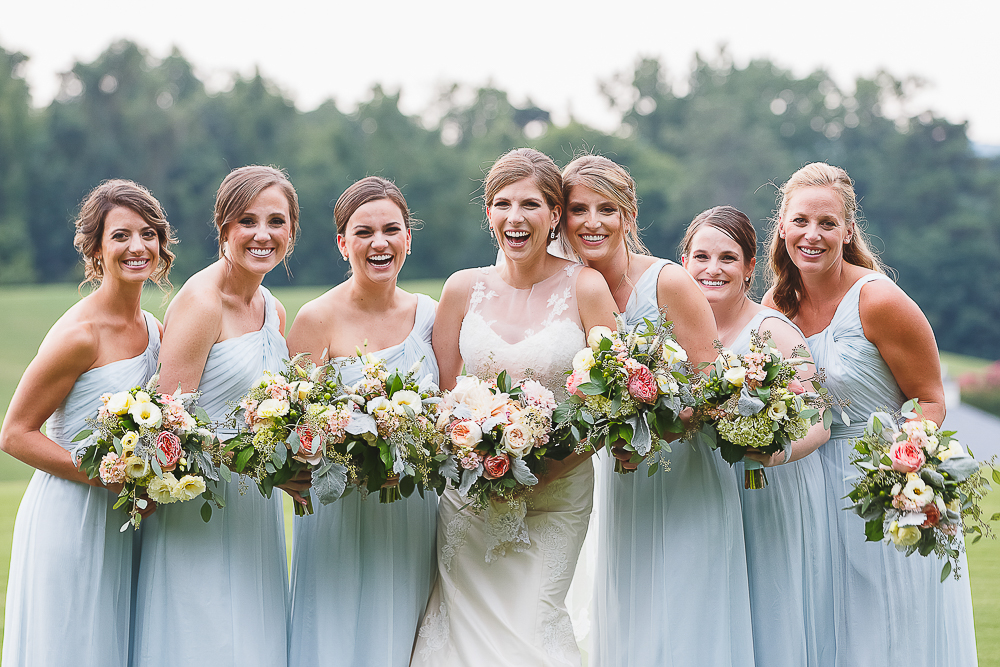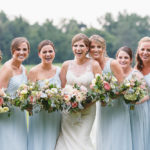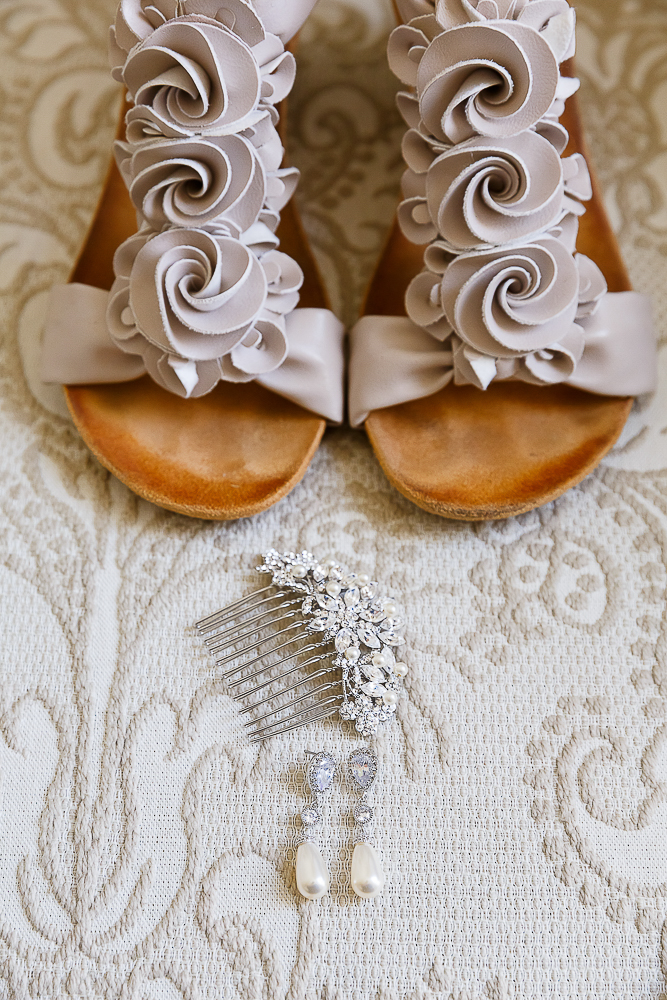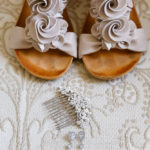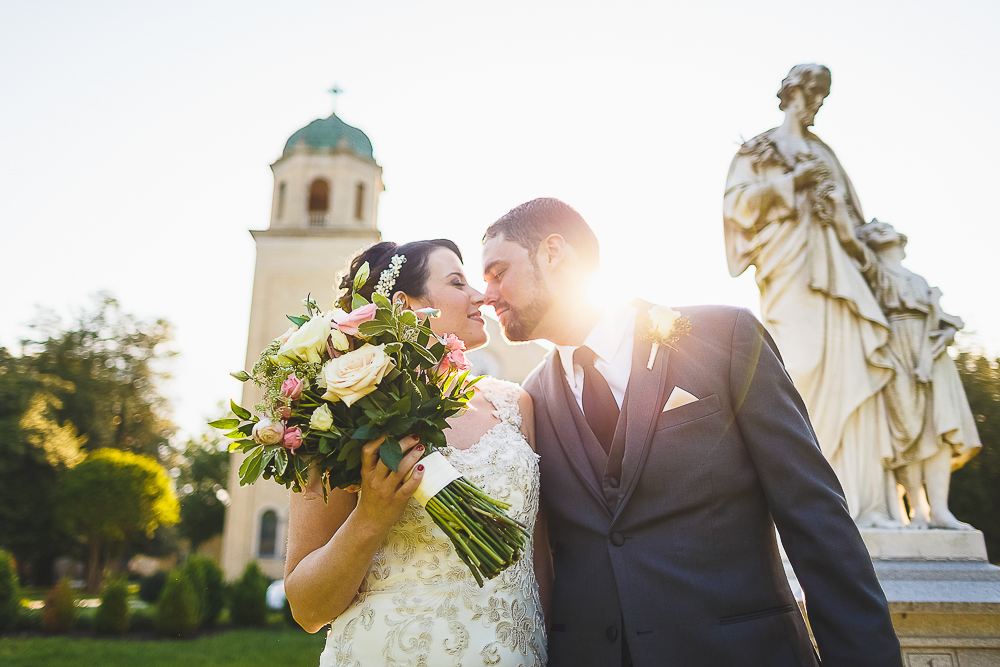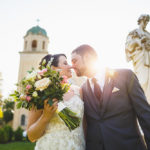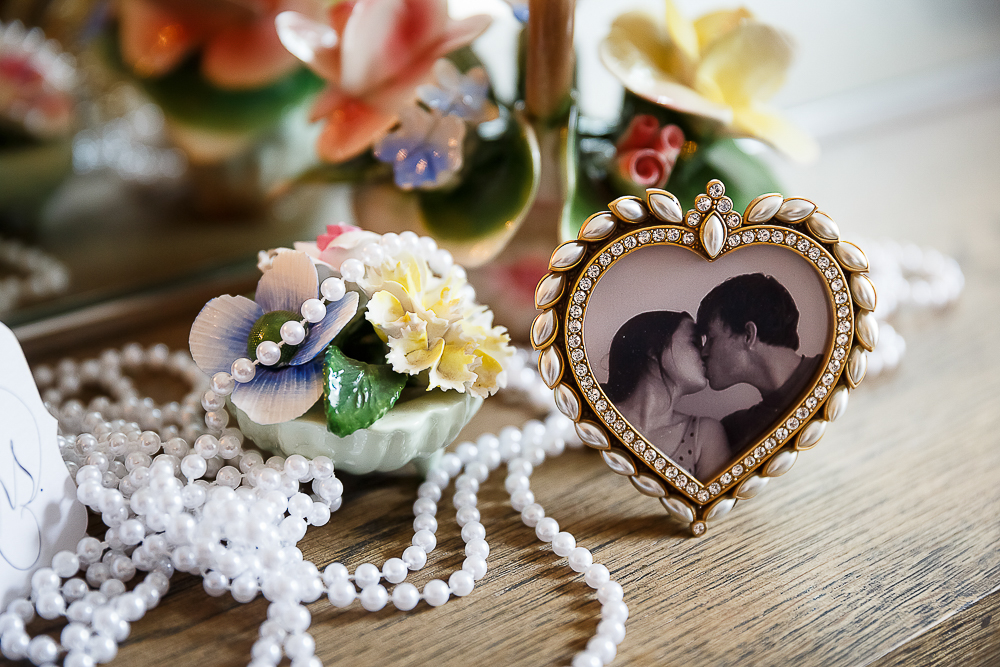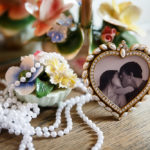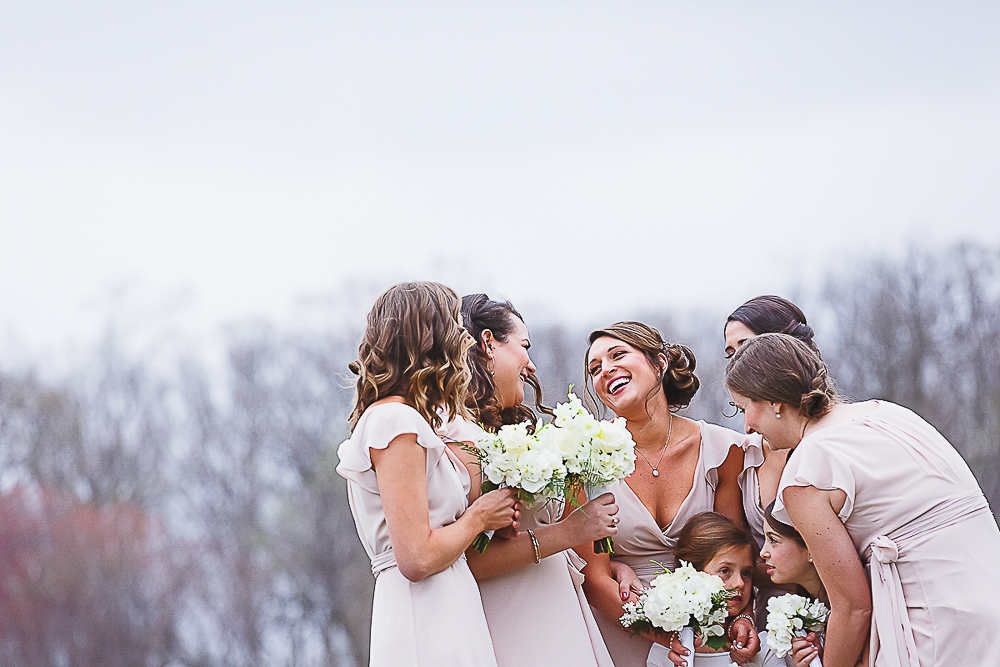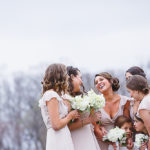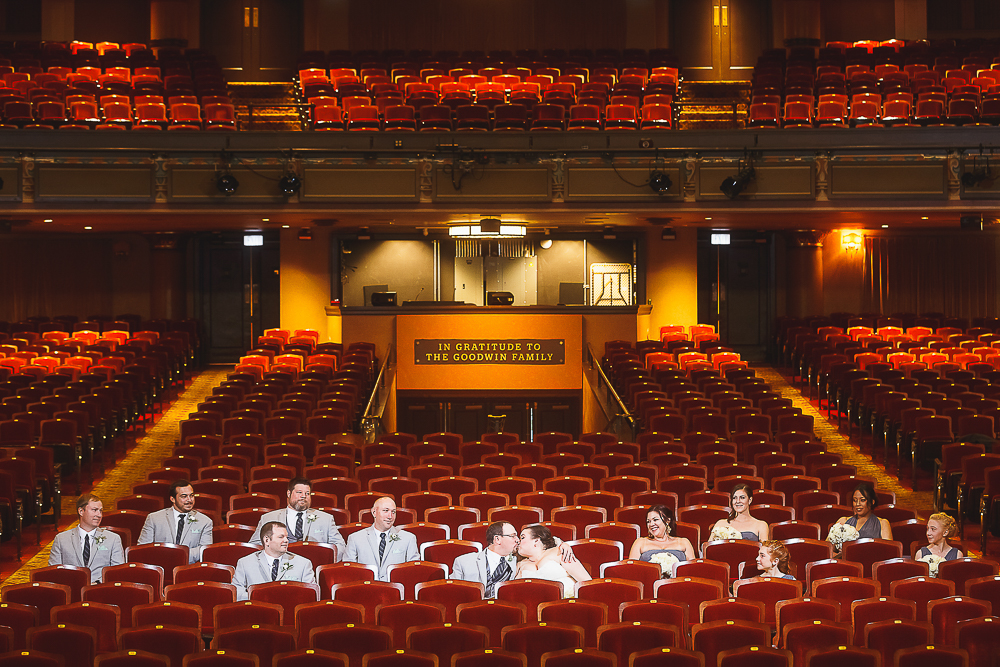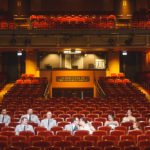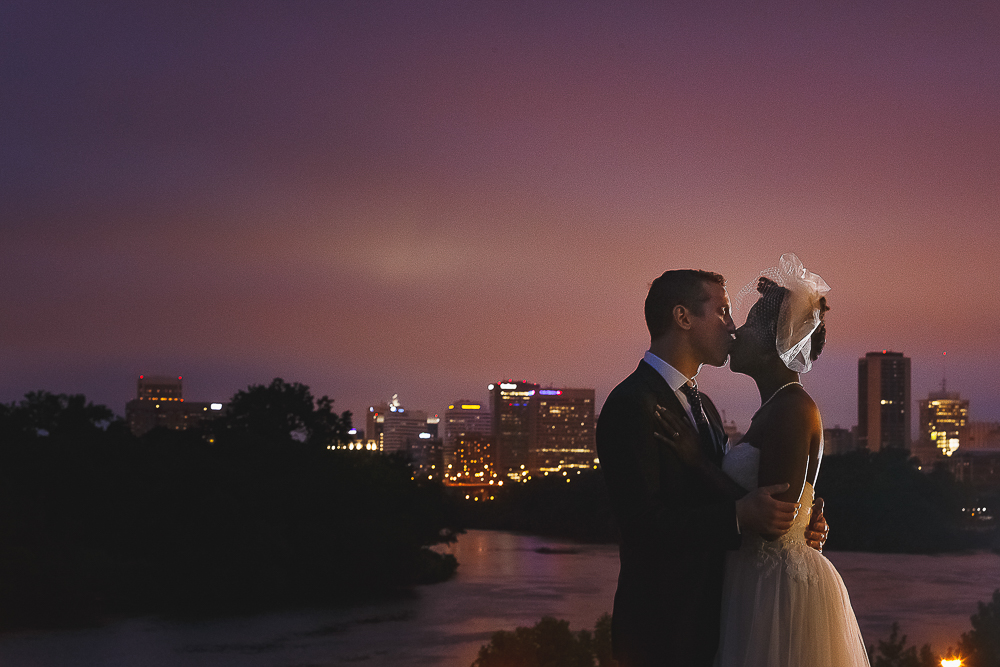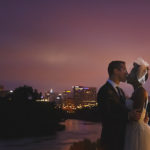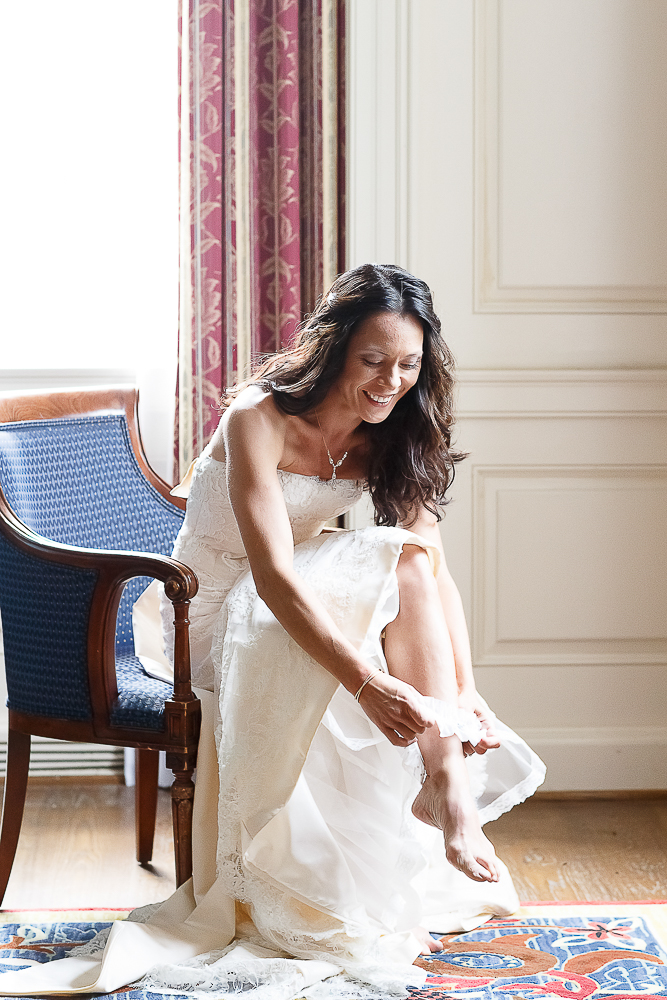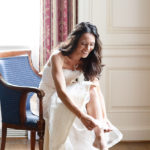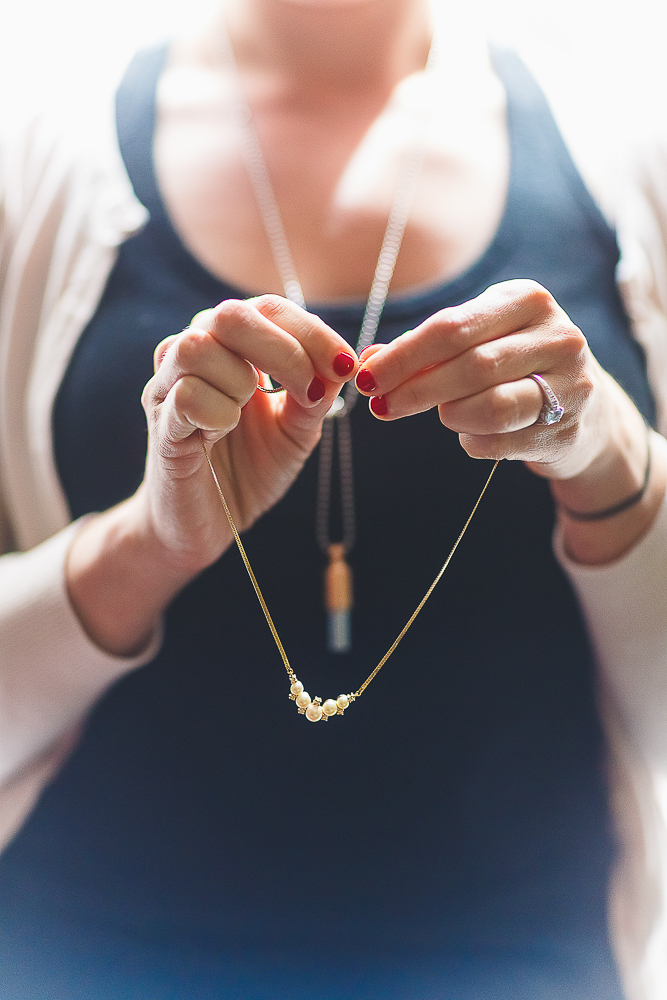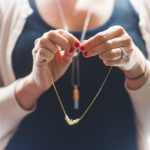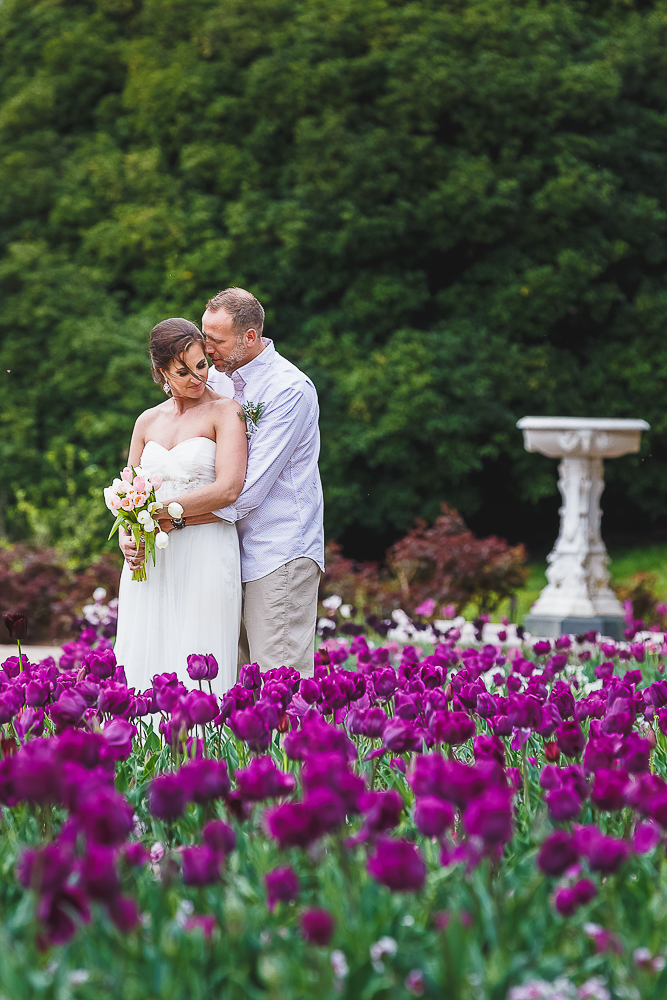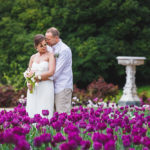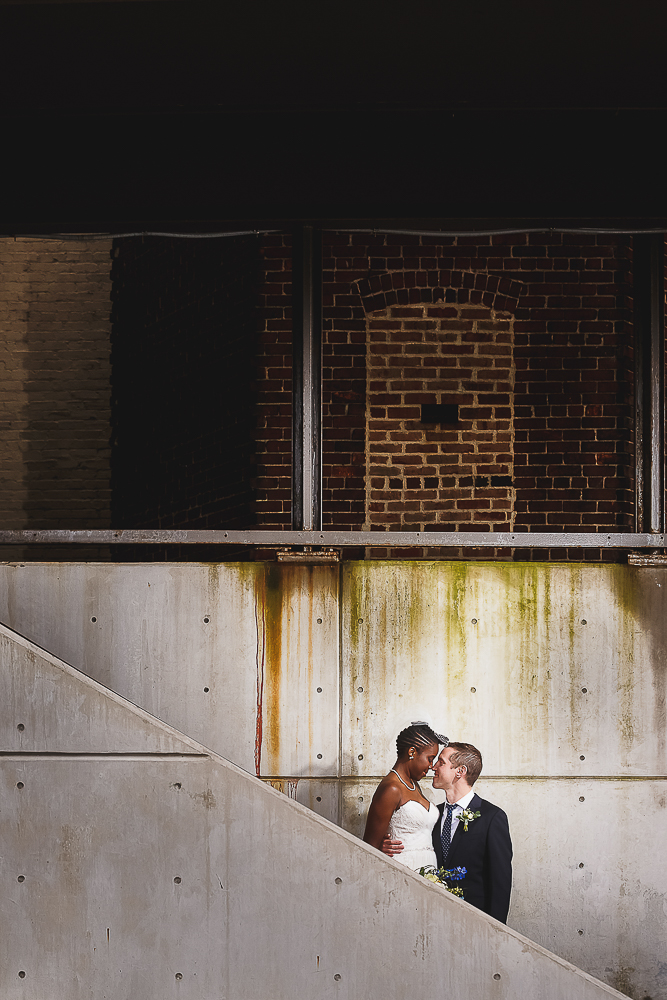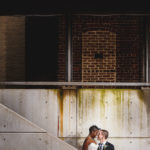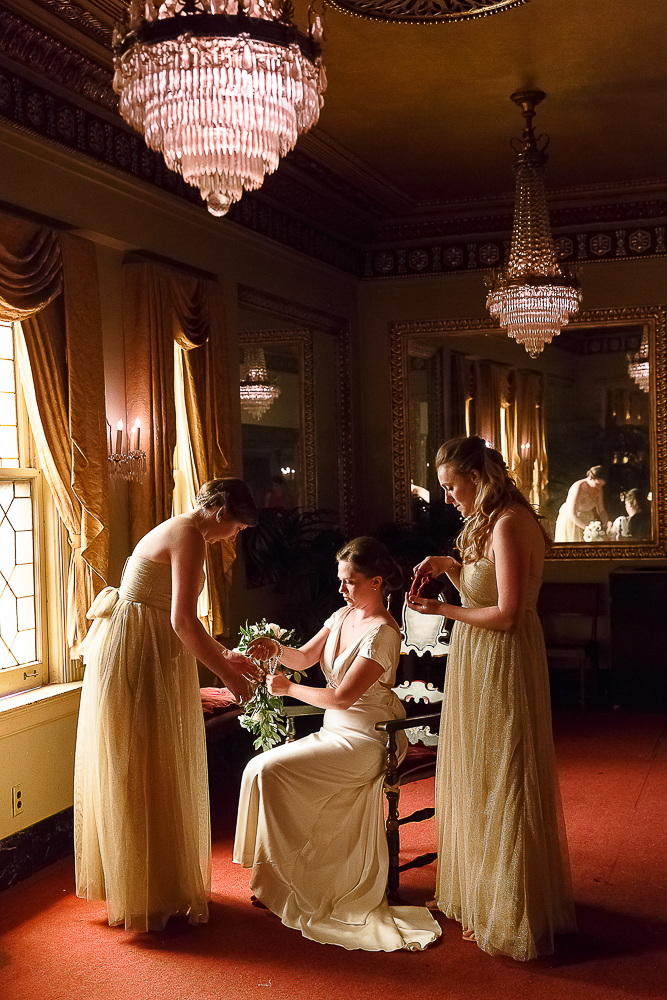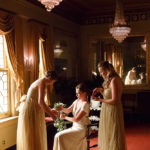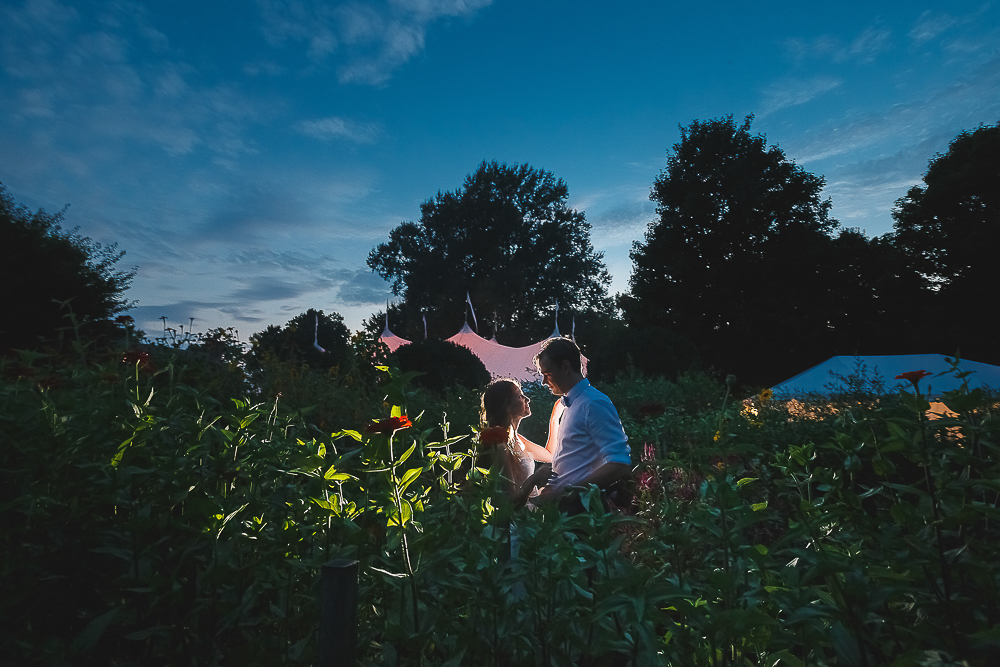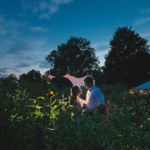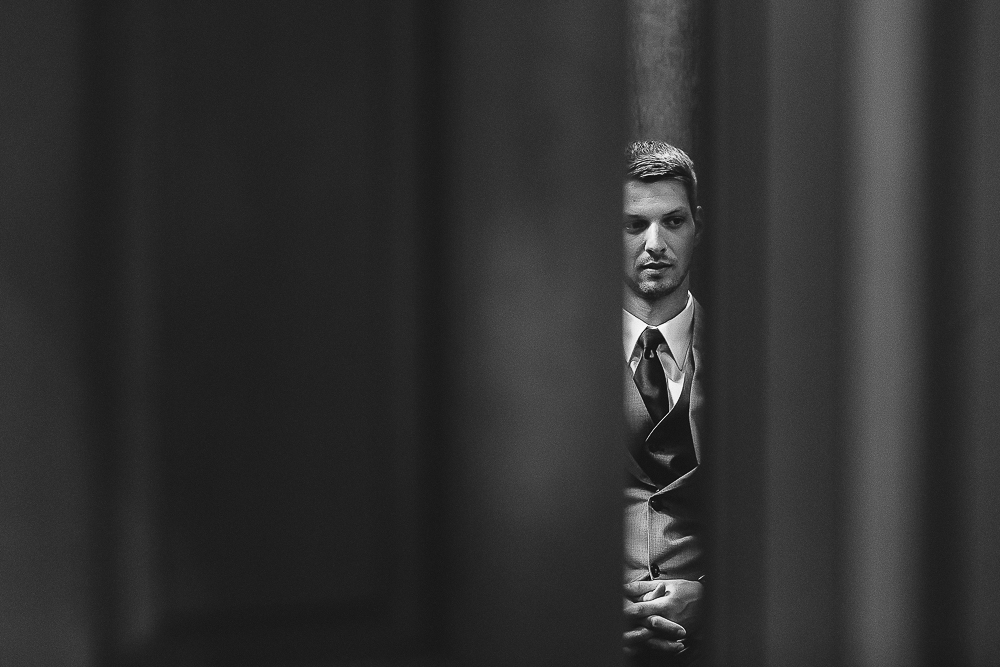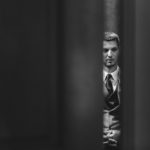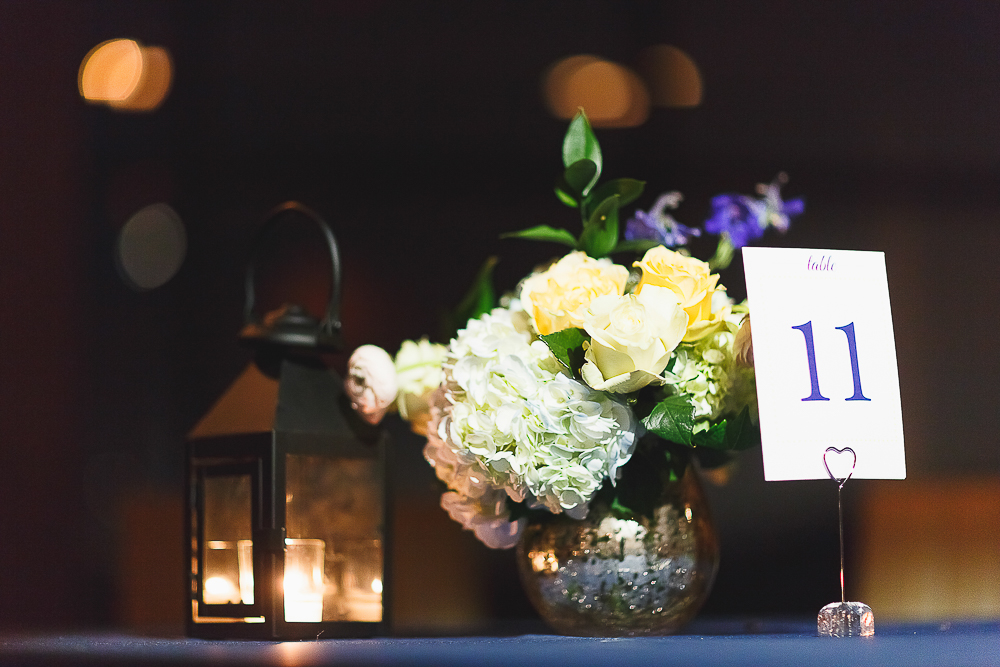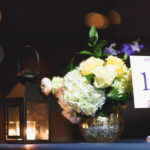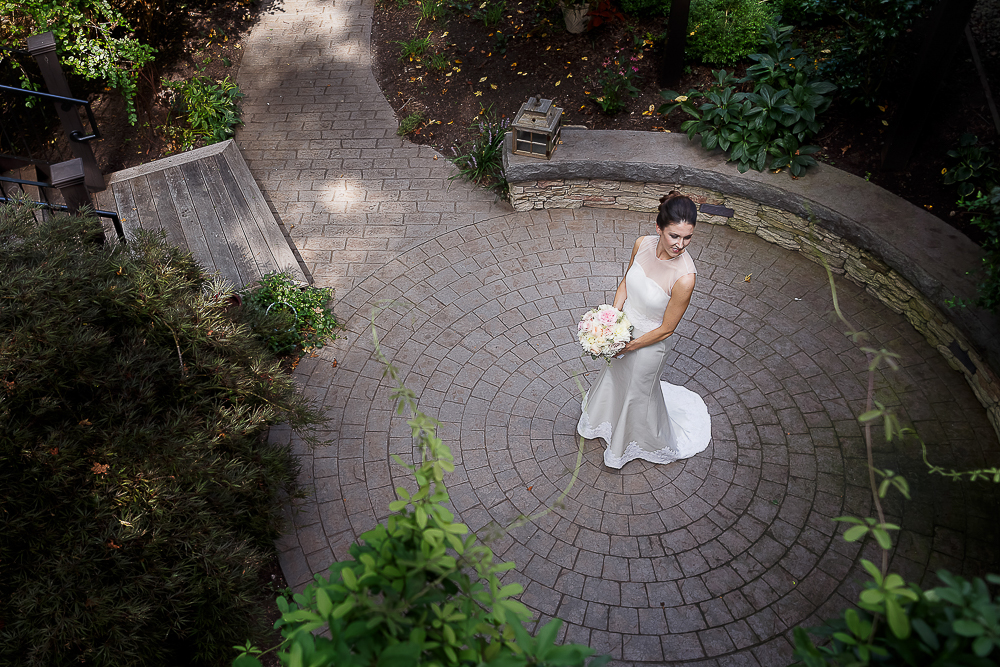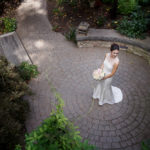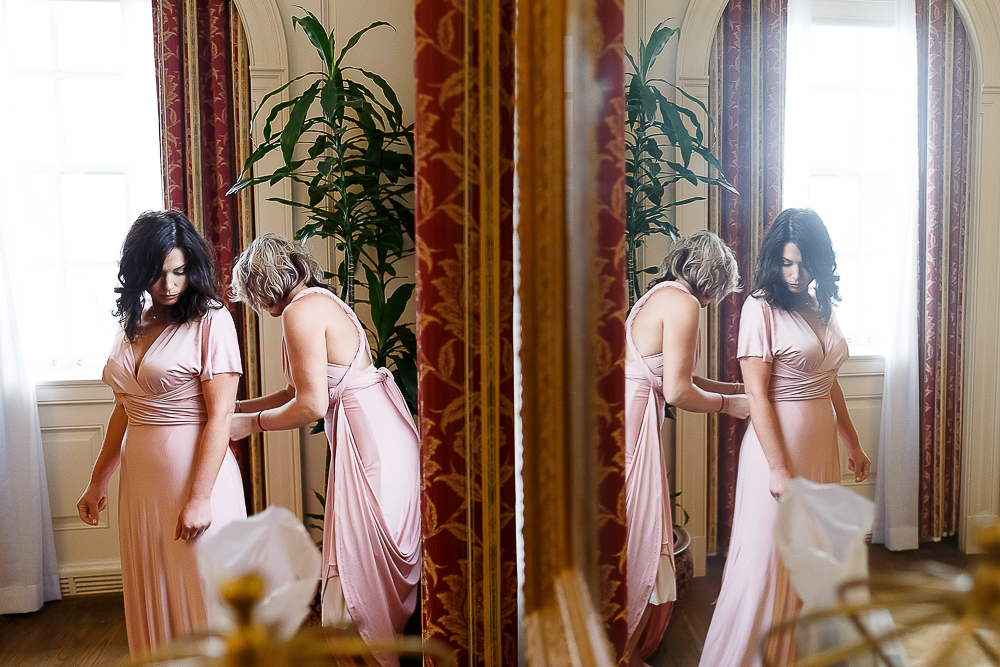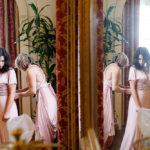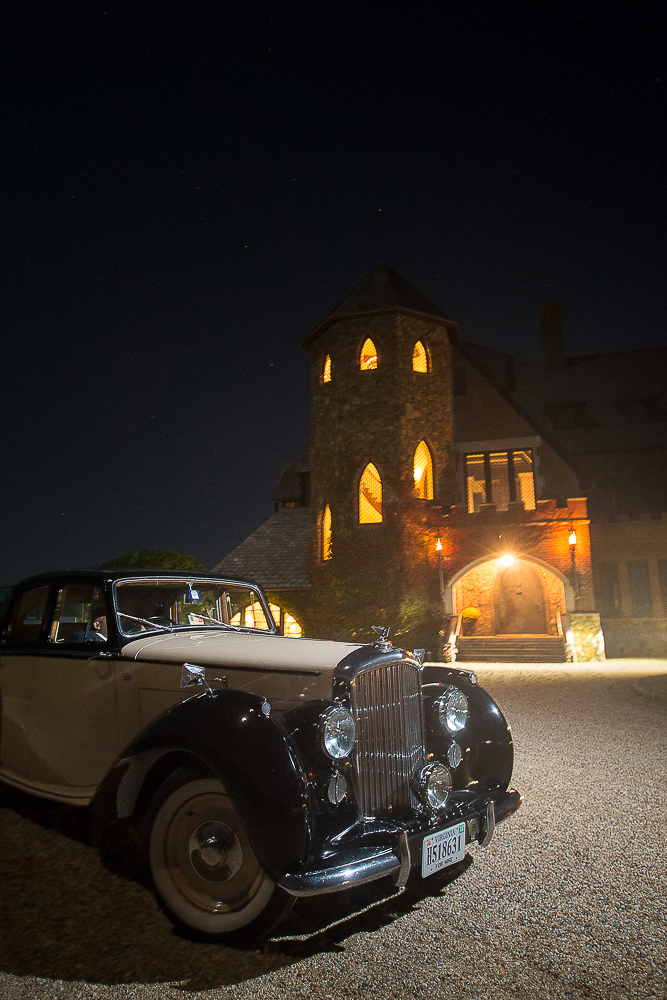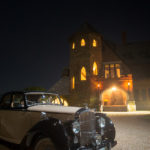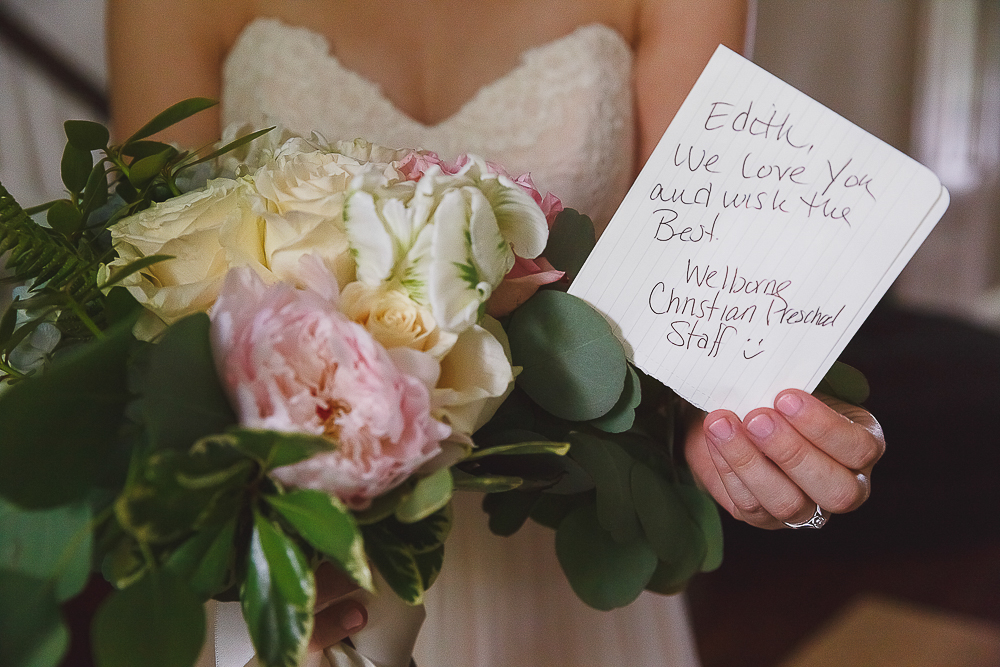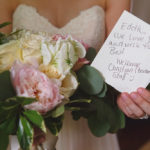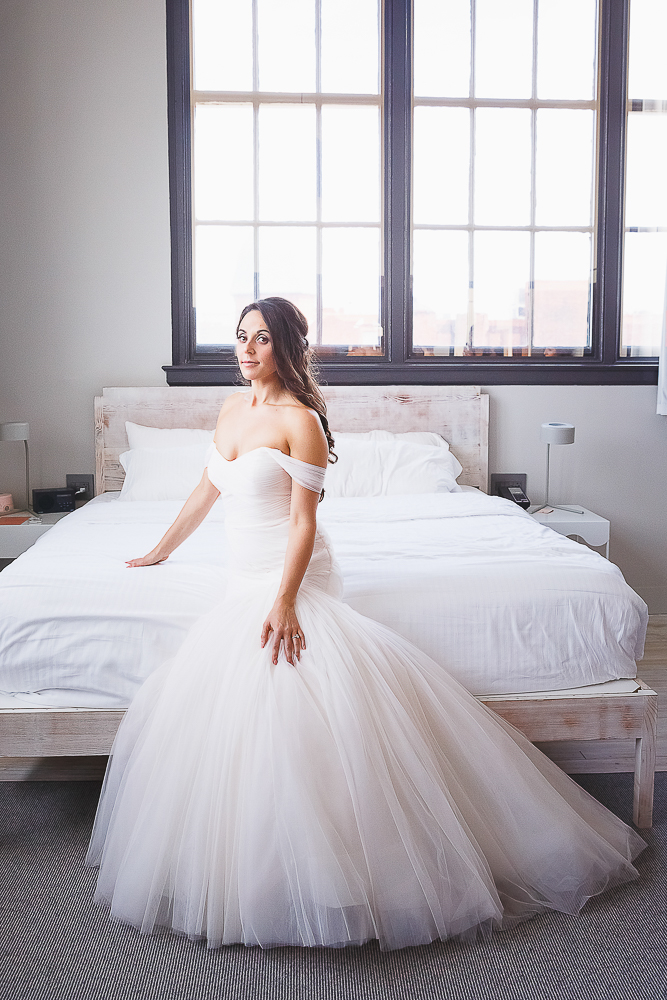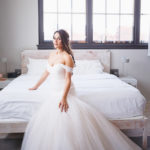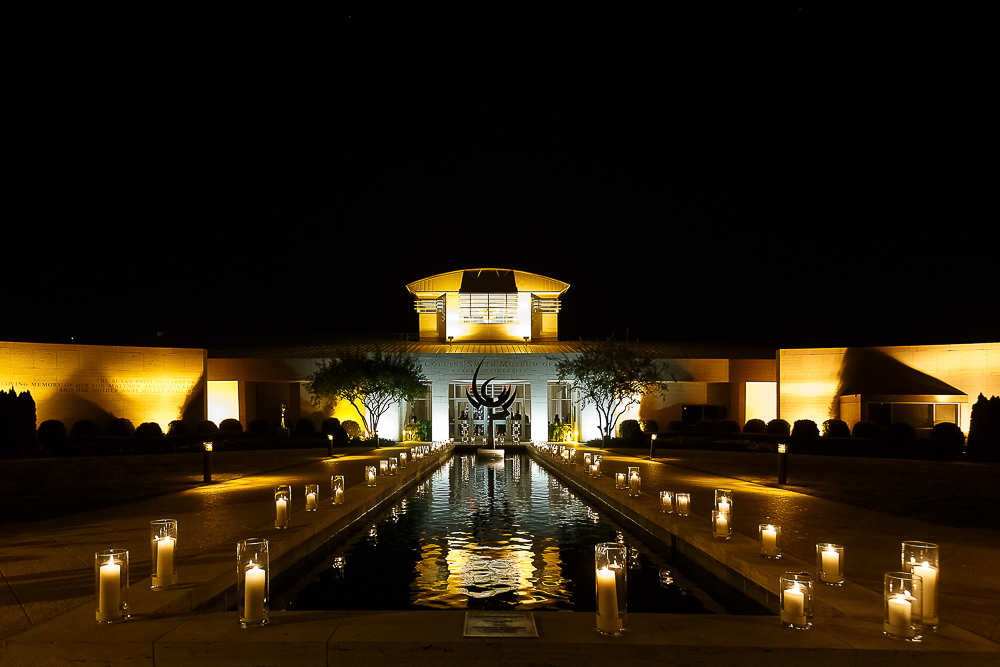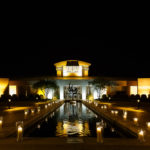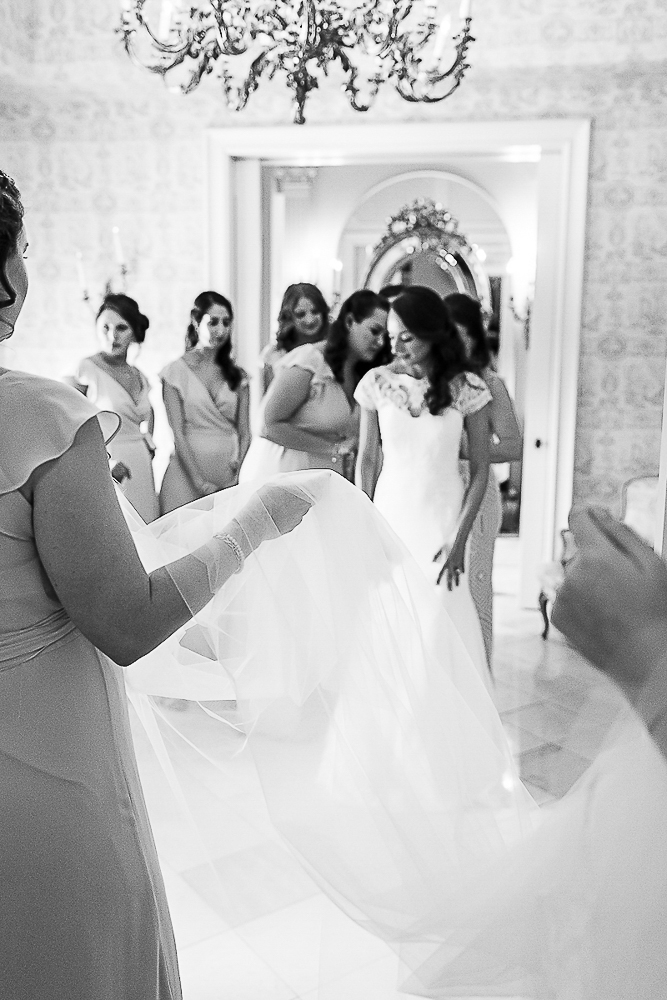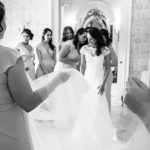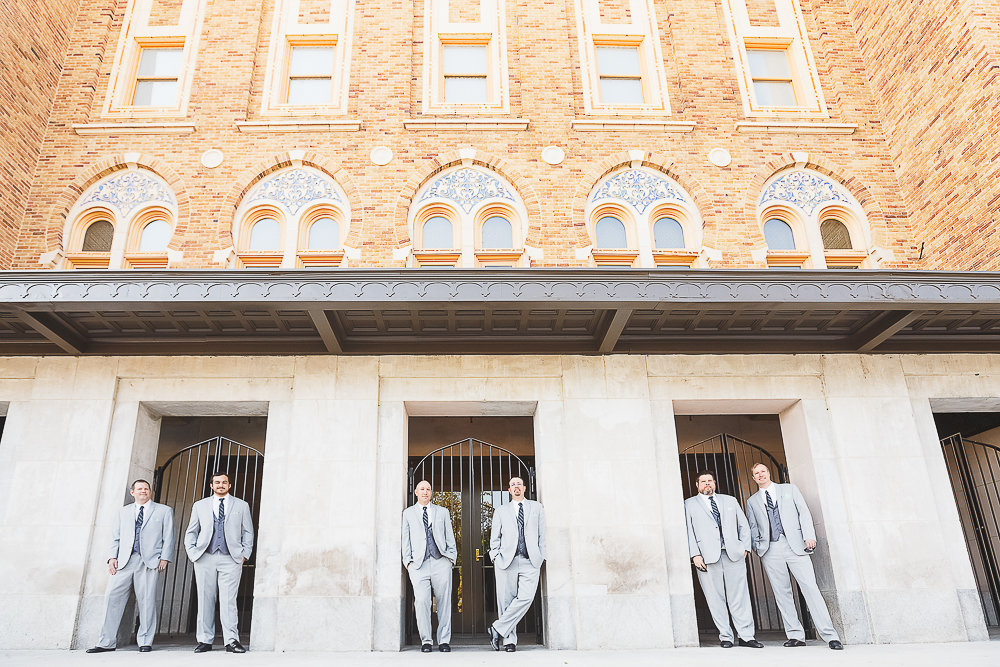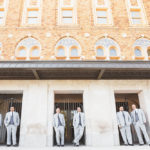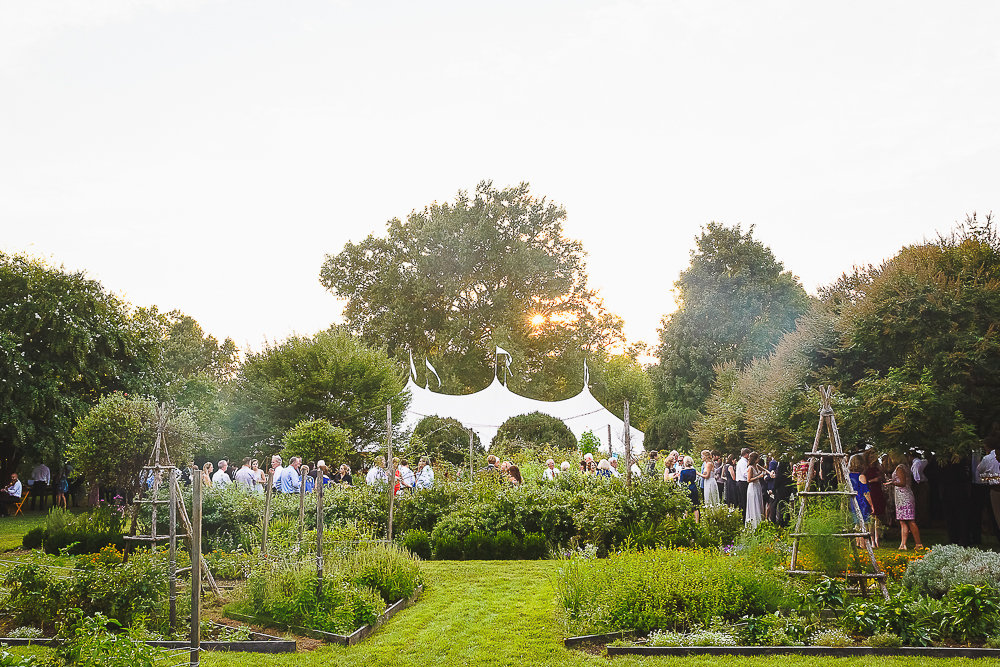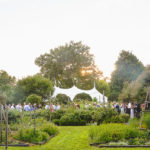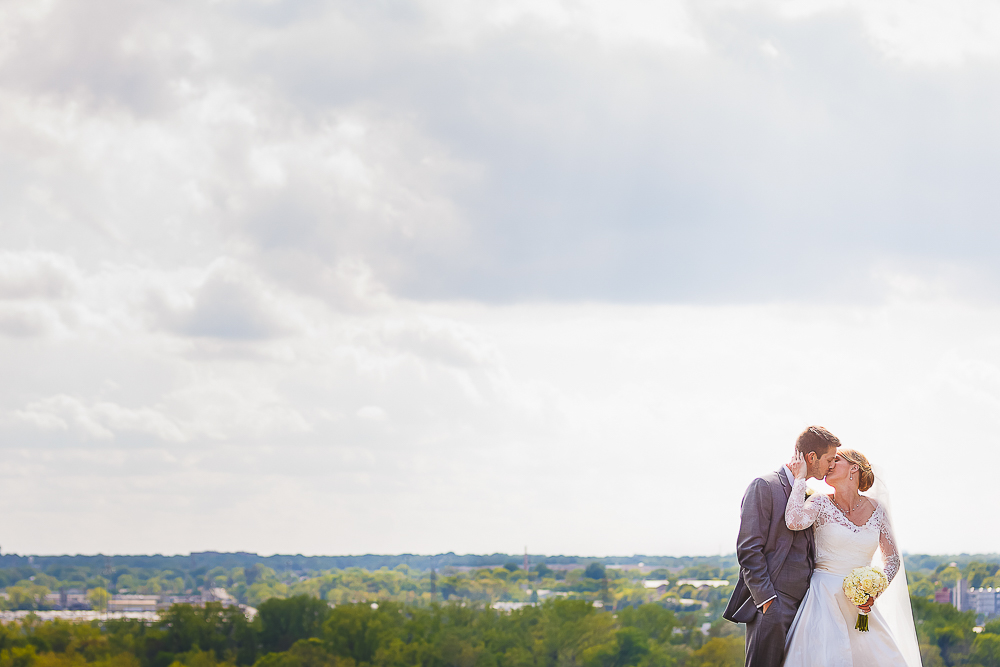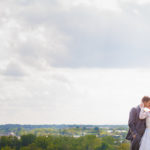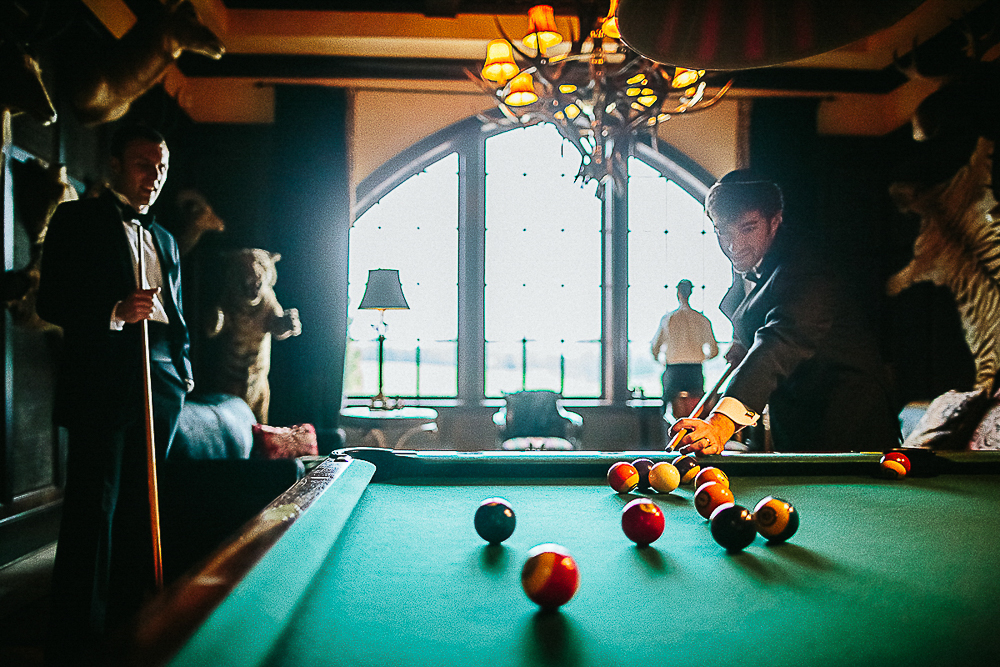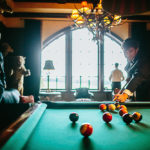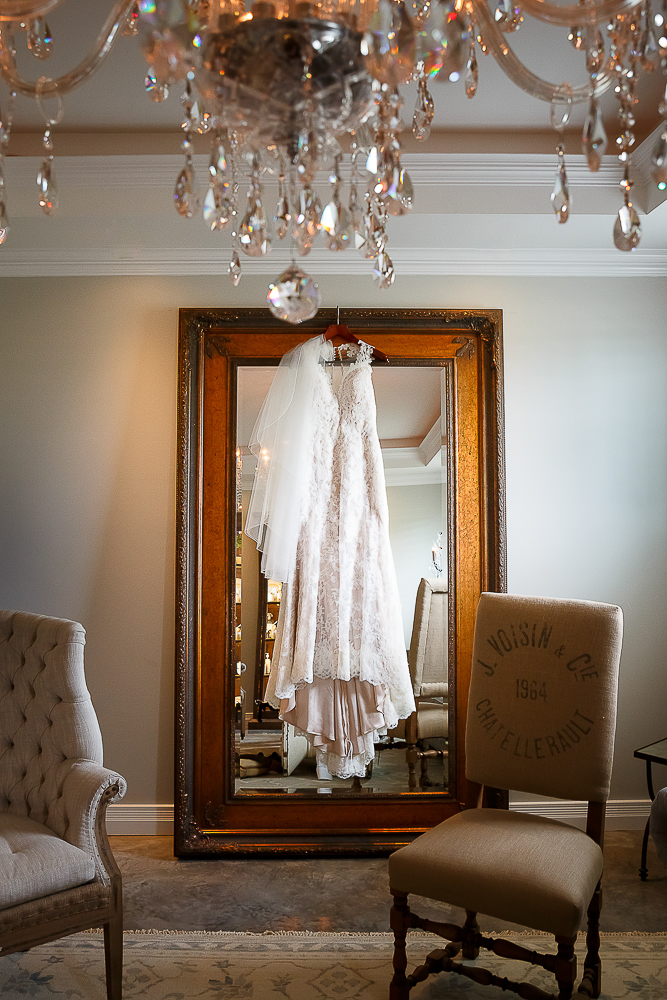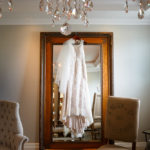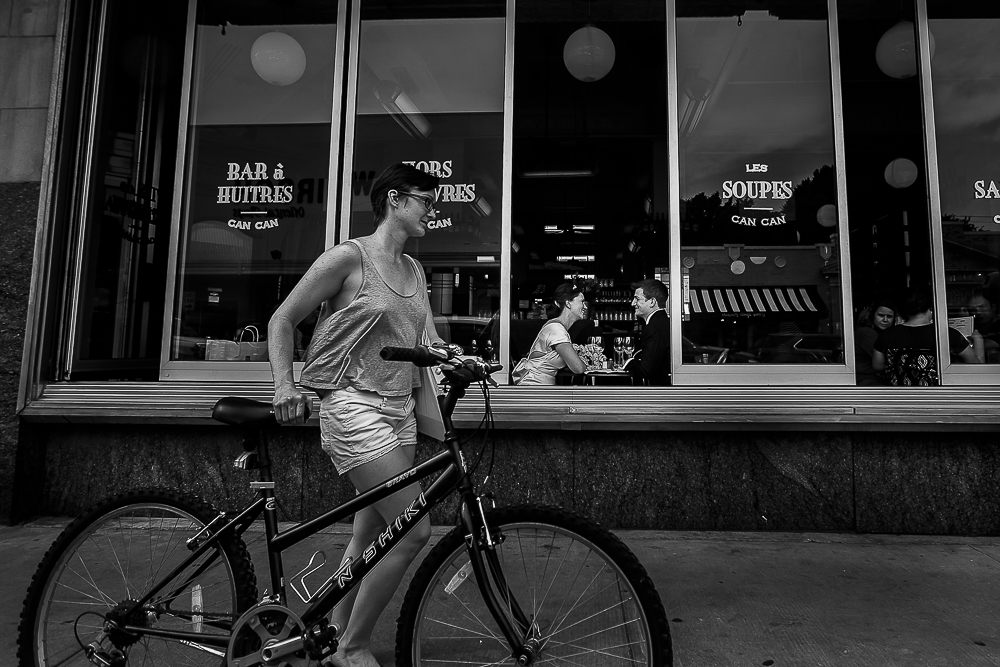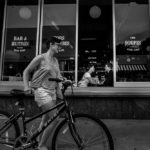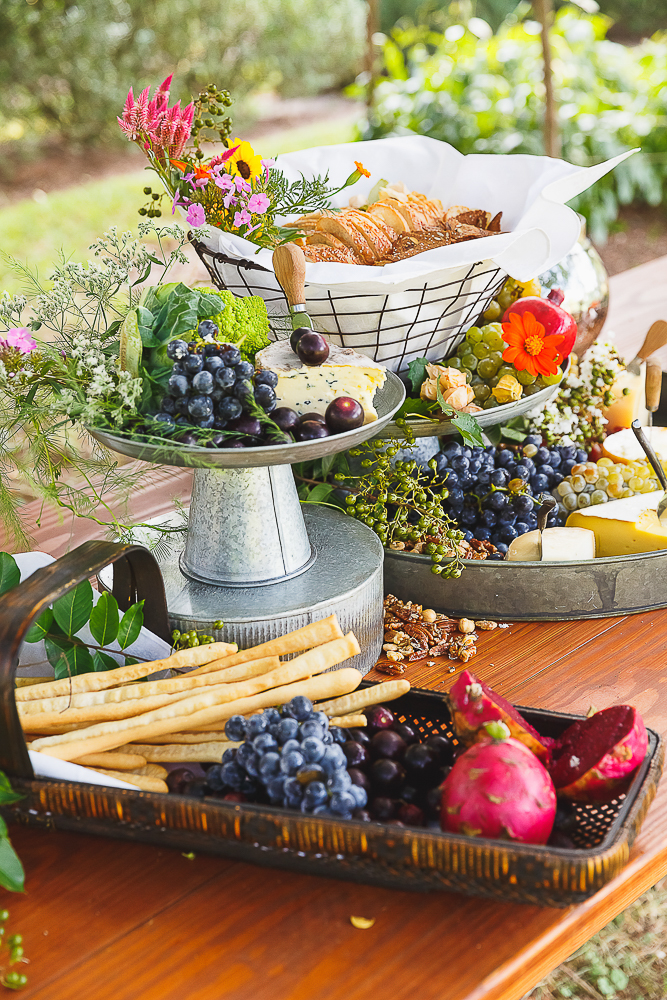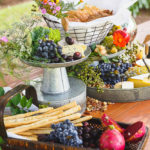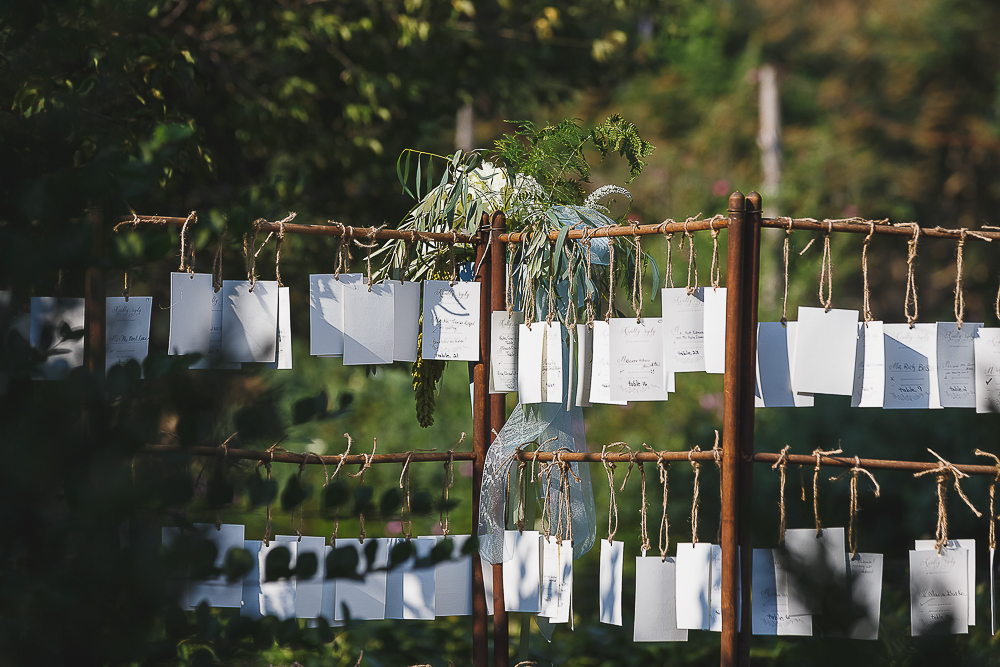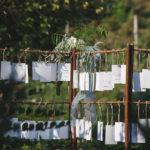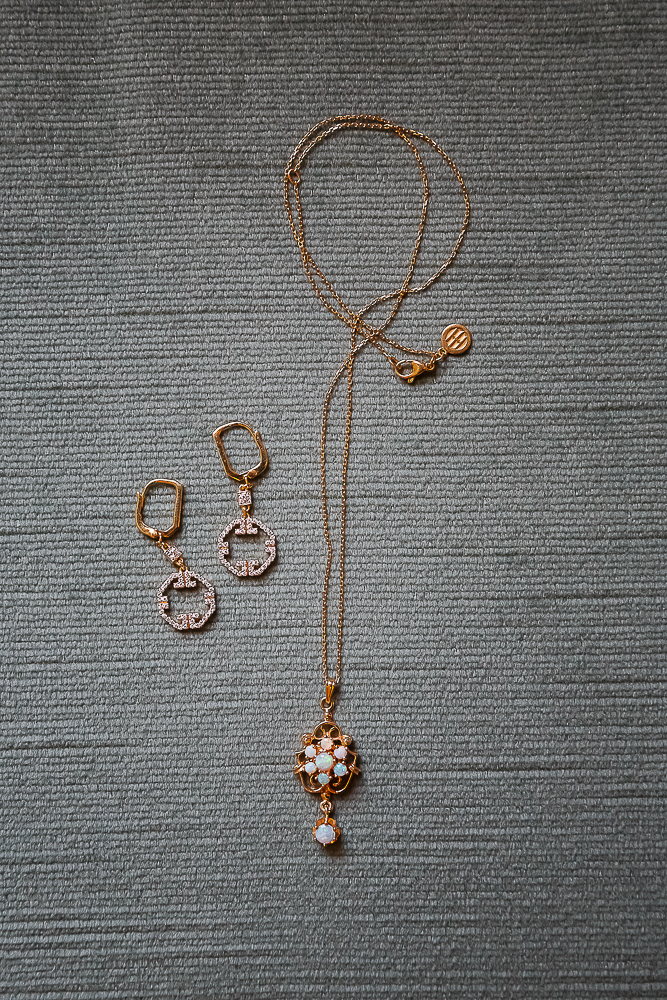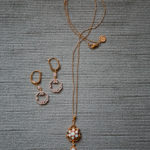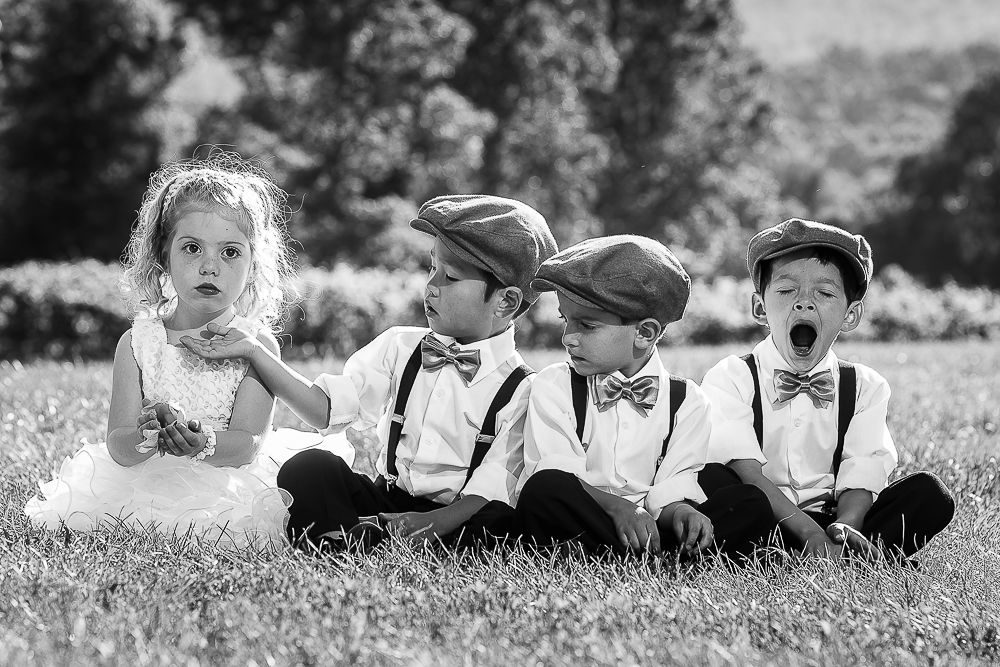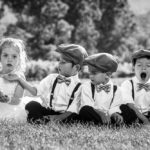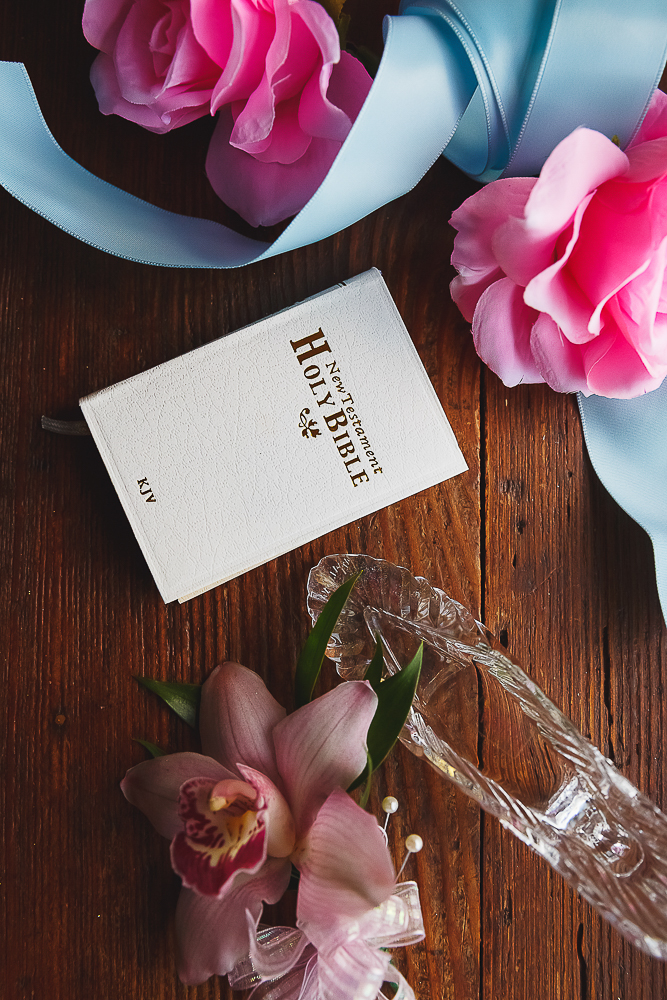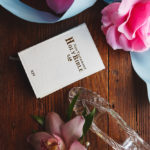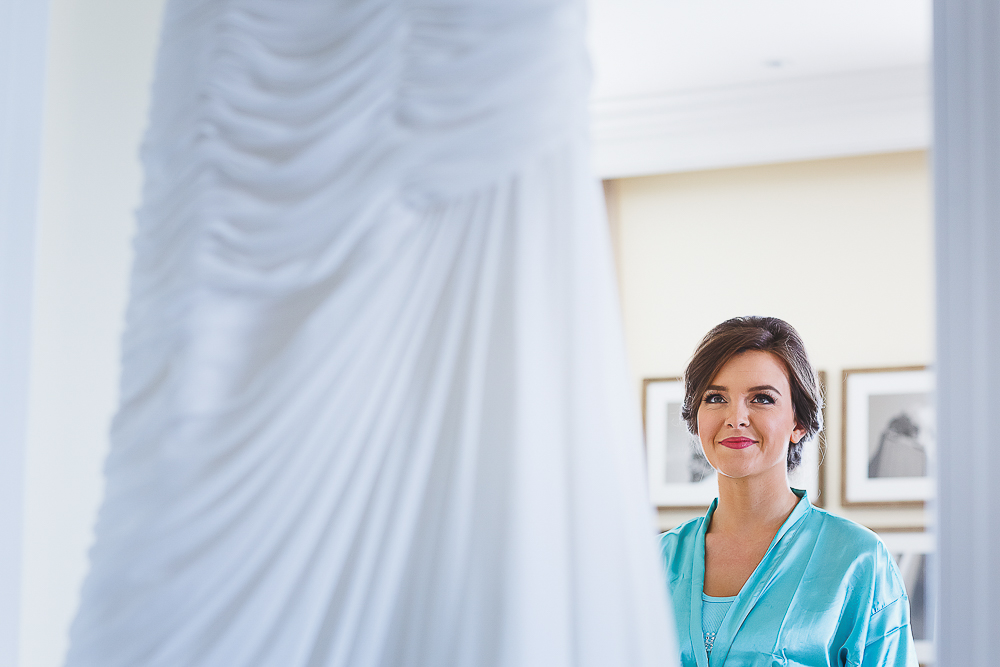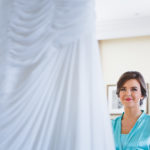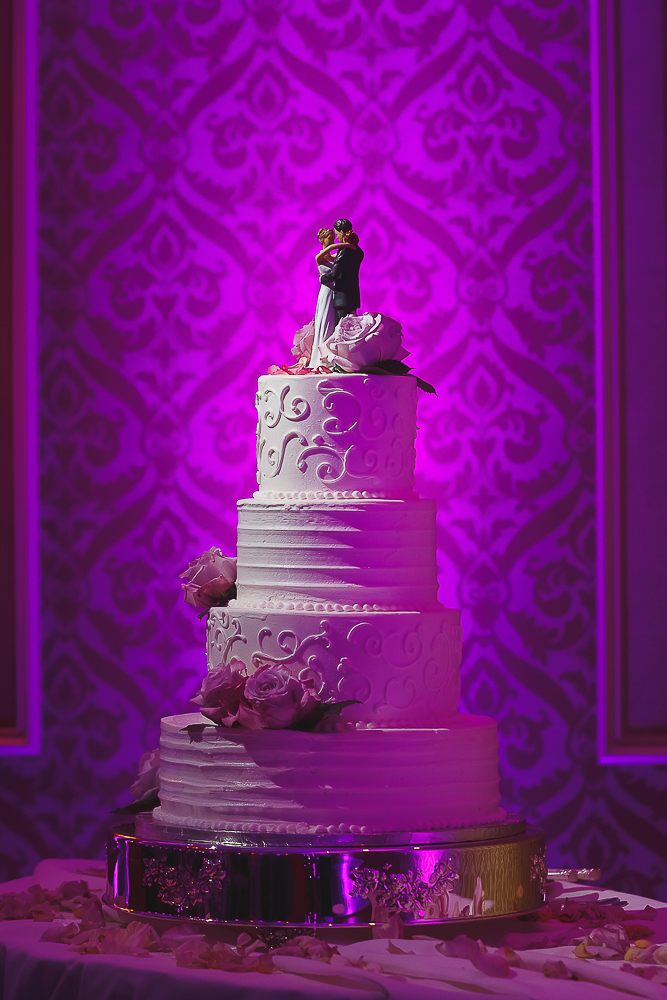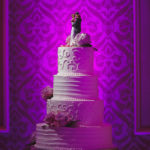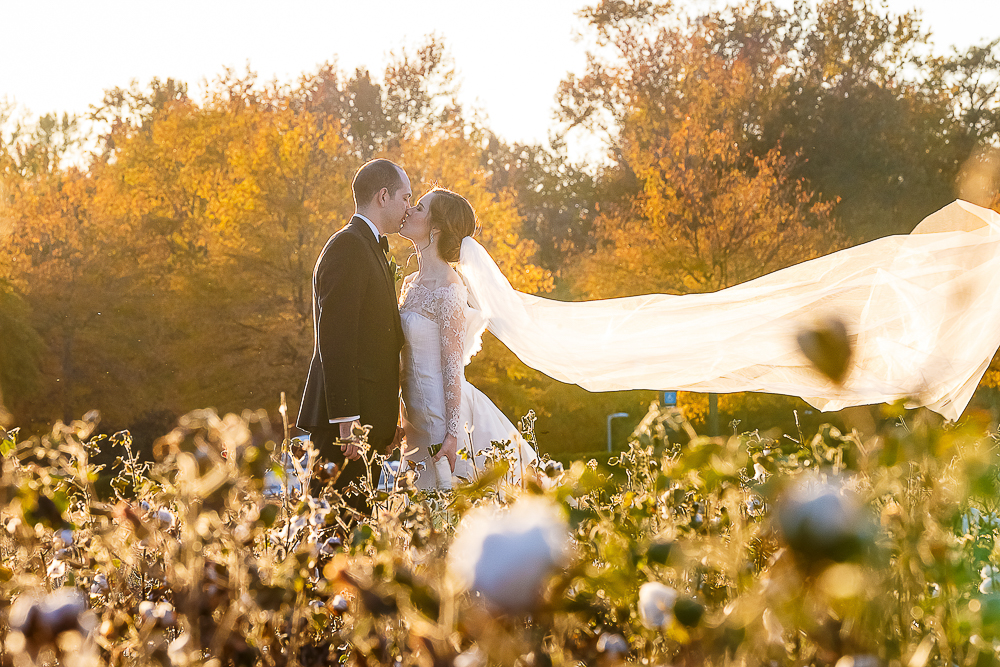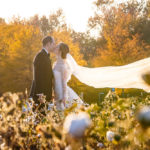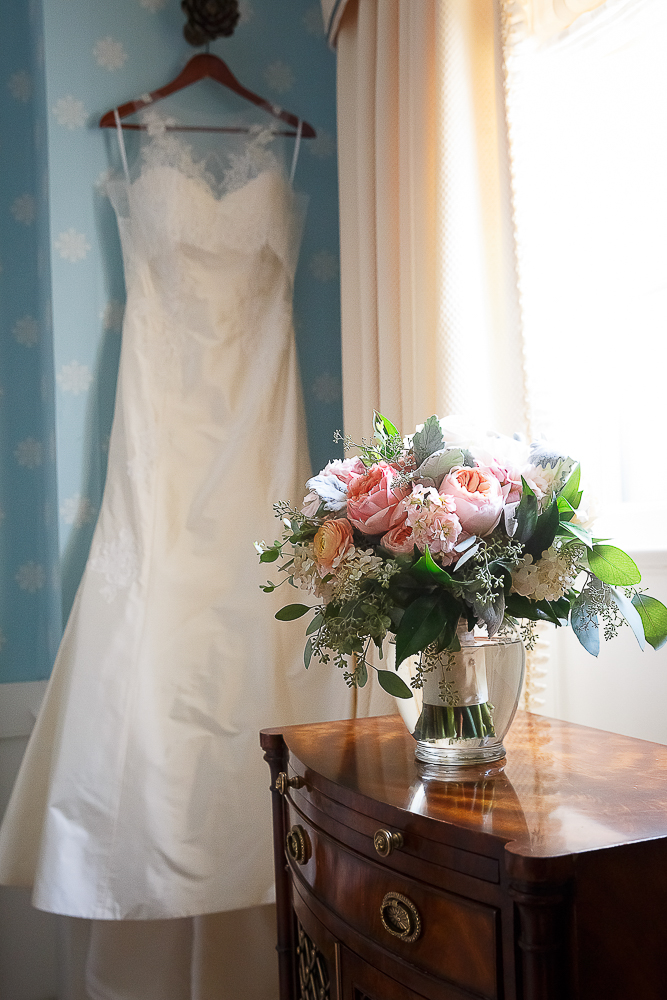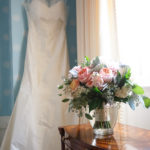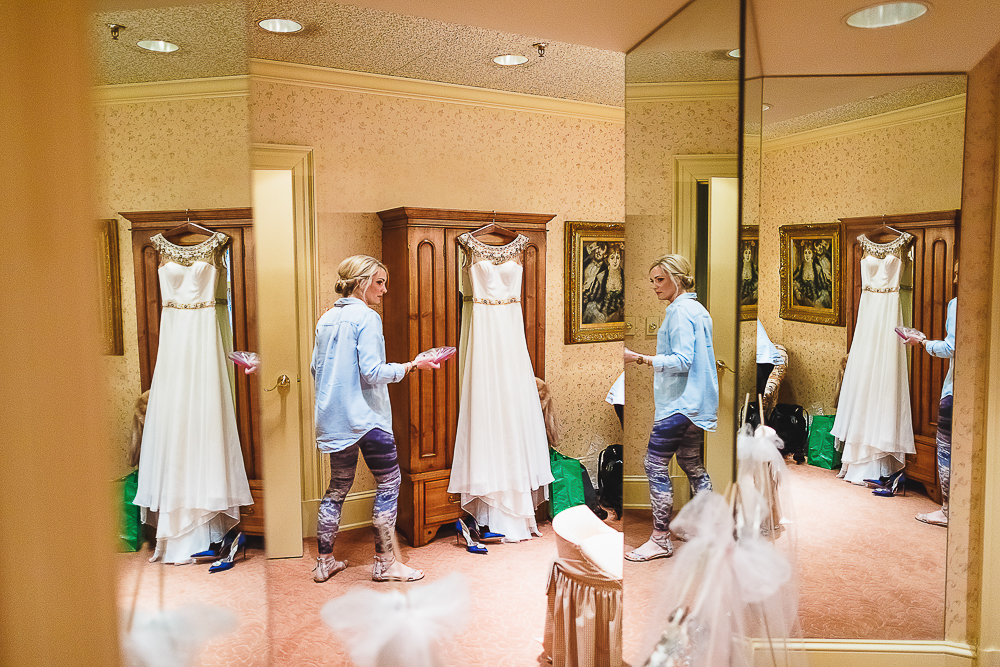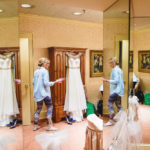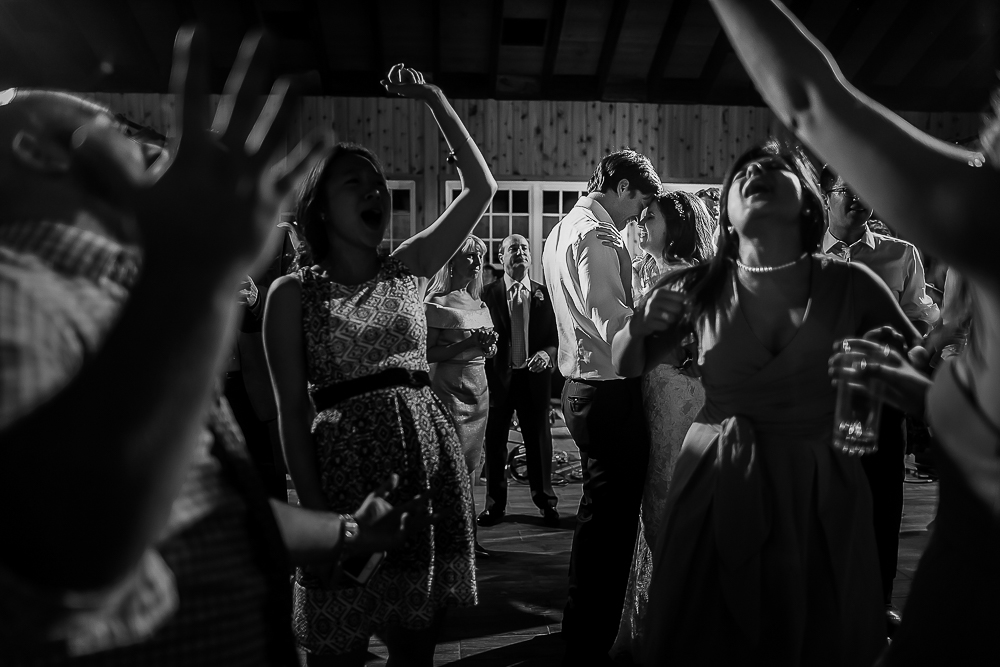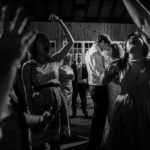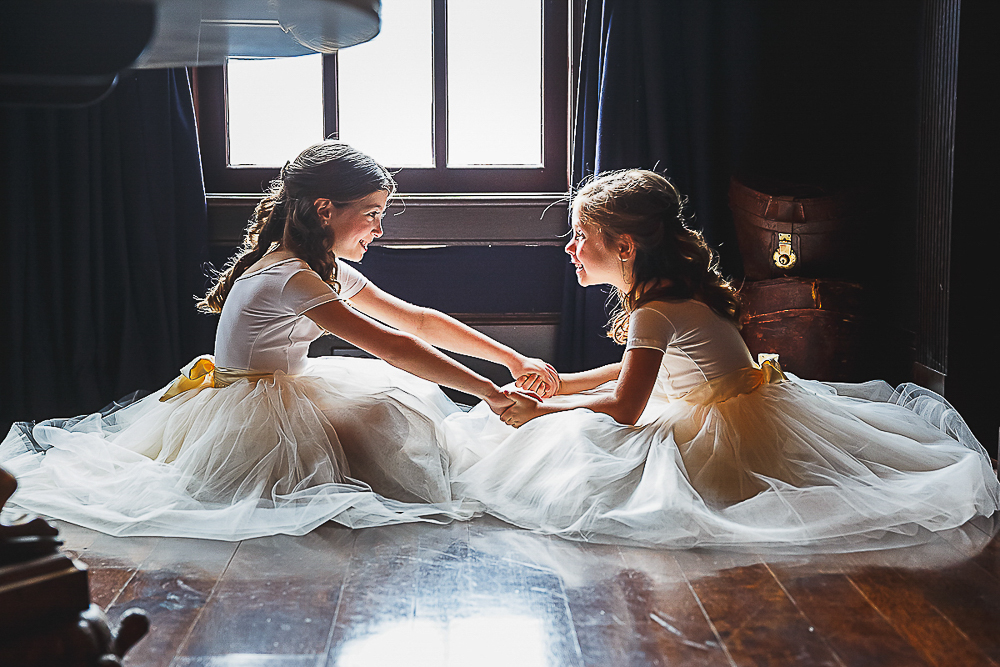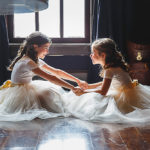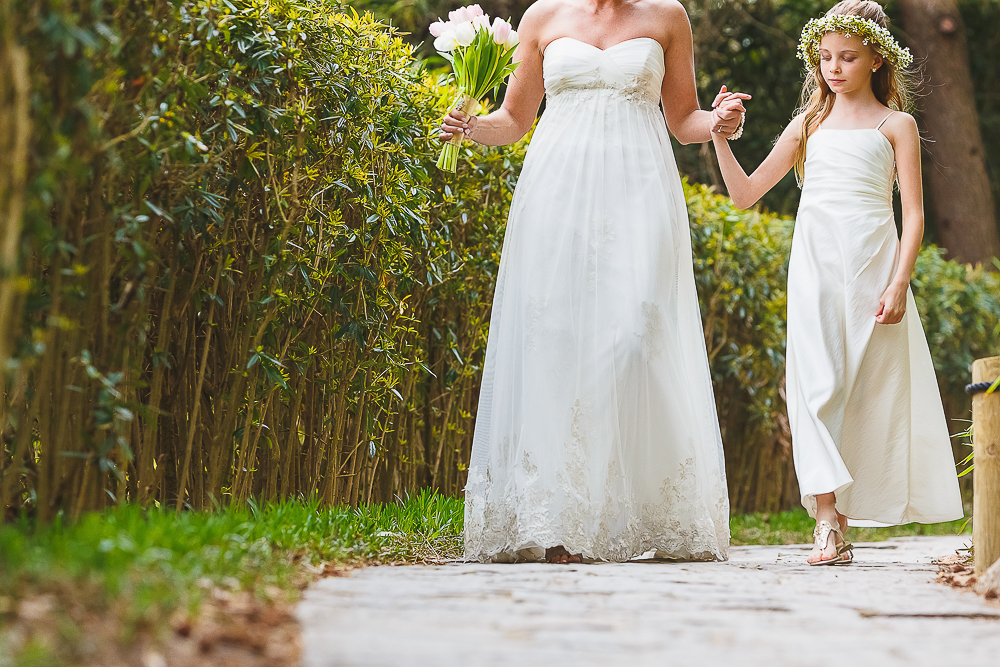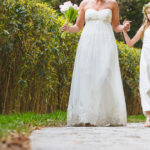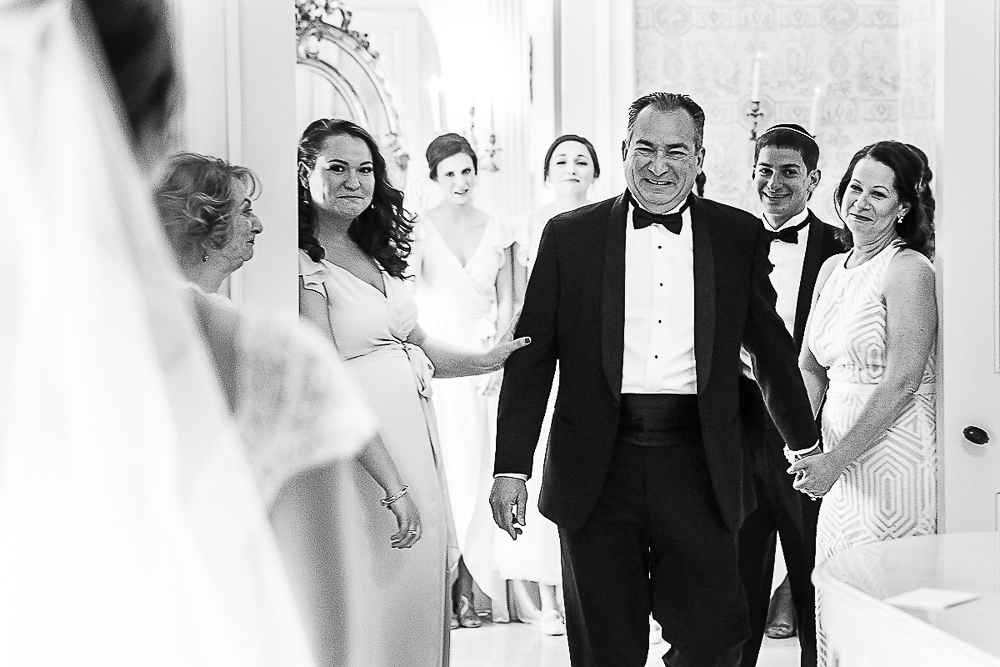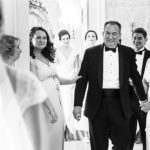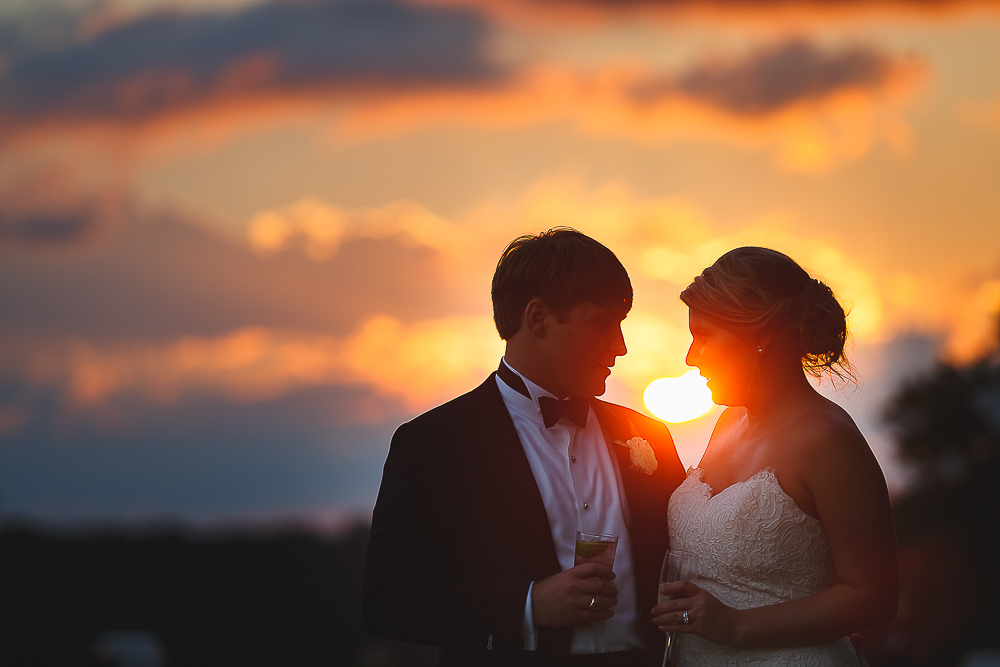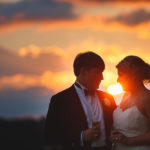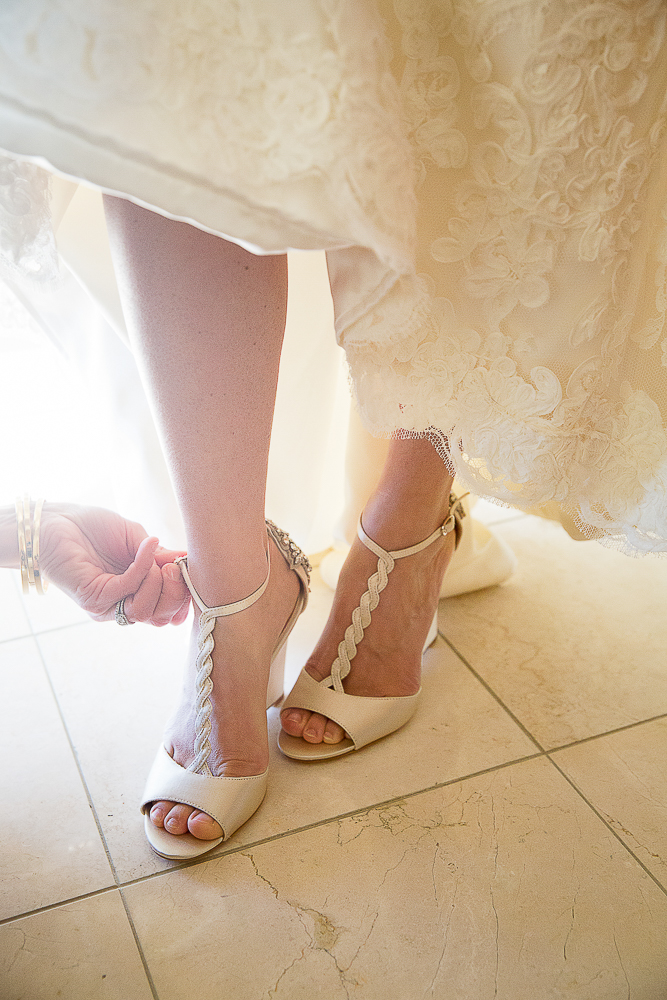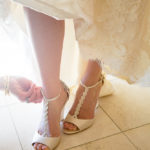 Before you click on the "More" link to view this entire blog post, I want you to take a moment to enjoy the details. The flowers and shoes, the gazebo and the raindrops, the dress – Every bit of it tells part of the story of this wedding day and it's important. Color and design, so many different "small" decisions that go in to a wedding day that speak to the way the bride and groom want their guests to experience their wedding.
But I want you to forget about that for the time being and focus on what comes next. With the sheer volume of information about weddings available online, on television, in print, it's very easy to get caught up in the details and stop there. It's also easy to get caught up in beautiful, sun-drenched portraits of couples in sweet afternoon sunlight. With a few exceptions due to weather or time of day, I can make you look like you were photographed in a wild-flower filled valley north of Santa Barbara. That's certainly one advantage of hiring an experienced photographer.
But it's not the point of it all, is it? No. Not to me.
If you remember the weekend of October 8th, you'll recall that Hurricane Matthew was dousing Richmond with rain and there was no end in sight, at least not for any weekend plans. Every wedding with some sort of outdoor theme or event was being quickly moved to Plan B. And what bride who has decided to have an outdoor wedding has not cringed at the thought of the very scenario we were faced with on this wedding day.
So what do we do? It's simple. We all go have a wedding. We celebrate the start of a marriage. If rain is the only problem, you still have absolutely every other wonderful thing. And as a photographer who thinks your wedding story should be YOUR wedding story and not my idealized version of it, I'm going to find every little moment, every great angle, and make a collection of images that will make my couples smile every time they pull out their album or stop to stare at their galleries. Rain is part of the story. Wet shoes, and mad dashes from car to tent is part of your story.
So here we introduce Christine and Joey. Once you skip past those lovely colorful details I created an entire story to reflect the power of their day, them as a couple, and each as lovely and happy individuals. I went back to my roots of black and white to make everything about expressions, and emotions – distilling the moments down to their best essence. What you'll see are two people very much in love with their soggy, gray sky day and with each other. You'll see a whole host of family and friends who simply want to enjoy these newlyweds, their hours-old marriage, and a fantastic party.
What you have, is the essence of a wedding, and the real reason you want us there.
Enjoy.
Ceremony and Reception Venue: Lewis Ginter Botanical Gardens
Event Planning and Design: CCS Events
Rentals: Party Perfect
Florist: Photosynthesis Floral Design
Cake Artist: The Mixing Bowl Bakery
Entertainment: Dance Candy
Lighting Design: Lighting Professors
Hair and Make-up: Avenue 42 Style Studio
Paper: Minted
Dress Salon: Tiffany's Bridal
Bridemaid's attire: BHLDN
Groom's Attire: Suitsupply
As a photographer my main goal, my purpose as an artist really, is to reveal great stories. That's what weddings are, the beginning of a lifetime for two people together – the first in a series of amazing stories. So where I choose to look, the moment that I choose to press that shutter button, is exactly the story that will be told.
Think about that for just one moment. I'll wait.
Yep, that's right. When you look at a photographer's work, it doesn't reflect everything that was happening around them. No artistic medium known can do that. What you are truly seeing is how that photographer feels about the world around them and, in particular, that event. And while I would love to hear your thoughts on my personal psychological profile after browsing this blog and my website I'll go ahead and take it from here.
I love people. I love interactions. I love crowds. I am at my best when I am surrounded by fun, happy, authentic people. I didn't go in to photography thinking that I'd be hanging out with brides 40 times a year. But I'm really glad I shot that first one, because 13 years later I'm pretty pleased with how it's all going.
Which brings us to Anna and Matt and this classic, elegant – yet fun and relaxed – wedding day. From start to finish there was just this great energy. On that day, everyone in attendance could tell you this was an exceptionally hot day even for Richmond in the Summer. But can you tell? I can't. In fact, I had to be reminded. Not even the San Franciscans who flew across the country to experience the textbook definition of suffocating humidity, looked the least bit unhappy. Look at that first look between Anna and her father. See that expression as the couple leaves the ceremony as husband and wife for the first time. And…that reception tent was rocking.
Take a moment and enjoy just this small selection from Anna's and Matt's day. See if you enjoy their story as much as I do.
Venue: Tuckahoe Plantation
Day-Of Coordination: Windy Jennings of LK Events and Design
Catering and Cake: A Pimiento
Floral Design: Terry White
Entertainment: Trademark
Lighting Design and Tenting: Skyline Tent Company
Make-up, Hair Salon and Styling: Elle Style Studio
Dress Designer: Rue De Seine
Dress Salon: Lovely Bride – San Francisco
Bride's Shoes: Stuart Weitzman
Bridesmaid's Attire: Amsale
Groom's Attire: Indochino
Isn't it awful when you have a beautiful and hilarious couple, stunning venues, and a perfect Fall afternoon? Just terrible.
Seems in poor taste to point out our good fortune like this, but it's actually to make a point about what all that actually means. Yes, absolutely. I will definitely take a well appointed ballroom over a cinder block basement. Who wouldn't? But is that really what makes a wedding and, more to the matter at hand, wedding photographs jump off the page? Not to me it doesn't.
I'll take that basement over that ballroom if you fill it with happy people that are truly enjoying themselves.
Fortunately, I didn't have to choose. Will and Heather are two of the most genuine and genuinely fun people you'll meet. St. Peters (amazingly our first trip there) is a truly lovely cathedral. Their friends kept us rolling all day and evening and the party didn't disappoint. Ok. Yeah. I might be bragging a bit now. I'll stop.
Enjoy the images and check out the links from many of the vendors that helped with this perfect wedding day.
Ceremony: St. Peters Catholic Church
Reception: The Country Club of Virginia
Floral Design: Tommy's Garden
Cake Artist: Gourmand Bakery
Ceremony Music: Belle Arte Quartet
Entertainment: Klaxton Brown Band
Hair Stylist: Mango
Make-up Artist: Michael Pressnermango ha
Dress Designer: Anne Barge
Dress Salon: Annalise Bridal
Bride's Shoes: Jimmy Choo
Bridesmaid's Attire: Bella Bridesmaid/Amsale
Groom's Attire: Alton Lane
Groom's Shoes: Smythe and Digby